October 2019 events calendar for Los Angeles
Plan your month with our October 2019 events calendar of the best activities, including free things to do, Halloween festivals and our favorite fall concerts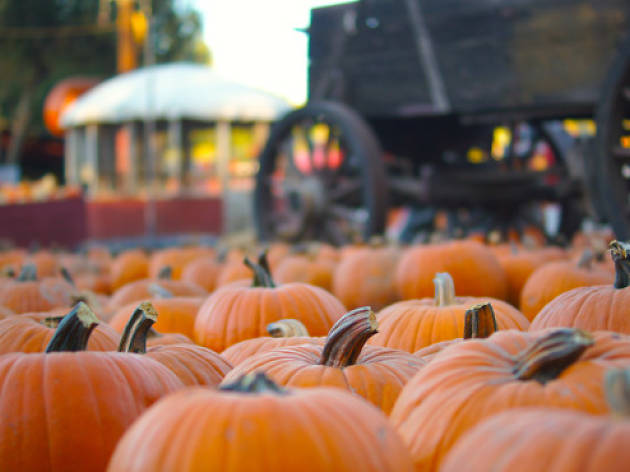 By

Time Out Los Angeles editors
|
While fall foliage is sparse in L.A., the there's no shortage of Halloween spirit. It's October, so there are precious few weeks left to hit up costume stores and stockpile some of the best Halloween candy. If Halloween isn't really your holiday, then celebrate the end of summertime crowds and enjoy one of the best hikes in L.A. Regardless, you'll find something to do among the street fairs, Halloween parties and other fun festivals in L.A. in our October events calendar.
RECOMMENDED: Full events calendar for 2019
Time Out loves
Art, Photography
Annenberg Space for Photography, Century City
Seasoned photographer and author Joel Sartore has contributed to National Geographic magazine for over two decades. Now, Angelenos will have a chance to see a glimpse of his stunning photos of some of the world's most threatened species with this selection of 100 large-format prints. Sartore's Photo Ark project has brought him to over 40 countries to capture portraits of 8,000 species in his quest to catalog all of the world's animals before they disappear.
Popular
Things to do, Walks and tours
Los Angeles Zoo | Los Angeles, CA, Griffith Park
The L.A. Zoo houses 1,400 animals across 270 species, and those critters rely on all facets of the zoo's support system. Through these behind-the-scenes tours (each one tackles two locations in 90 minutes), the Griffith Park institution shines a light on those programs, including its medical facilities, food storage systems, habitat design and conservation efforts. Offered on Saturdays and Sundays, this revolving selection of tours is a good fit for any visitor seeking to experience to view the zoo from the other side of the fences. While you won't find hands-on animal encounters aboard these, you will get pretty close to some critters.
Free
Shopping, Markets and fairs
The newest flea market on the block, the Venice outpost of this artisan/craft-focused flea market mini-empire is bringing records, vintage and vintage-inspired clothing, cosmetics, jewelry and more to the Westminster Avenue Elementary School. A handful of small batch confectioners provide sweet treats to snack on or take home, while food trucks and nearby restaurants provide heartier bites. Though relatively small in size, owing perhaps to its prime location bookending the neighborhood's famed Abbot Kinney stretch, vendors hawk a diverse range of hand-made and expertly curated wares that seems to simultaneously fit in and stand out in one of the nation's most unusual neighborhoods.