October 2020 events calendar for Los Angeles
Plan your month with our October 2020 events calendar of the best activities, including free things to do, Halloween festivals and our favorite fall concerts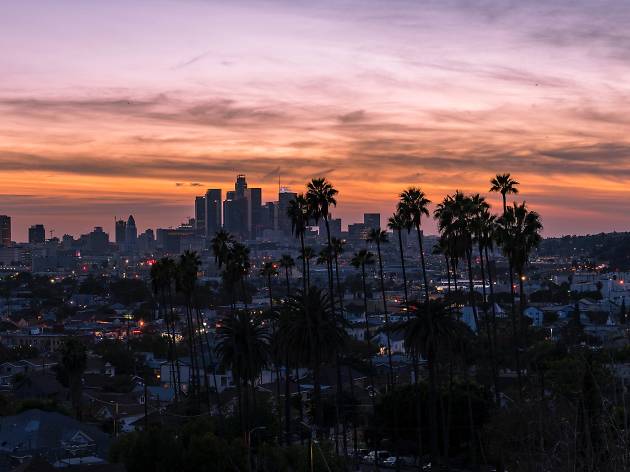 While fall foliage is sparse in L.A., the there's no shortage of Halloween spirit. It's October, so there are precious few weeks left to hit up costume stores and stockpile some of the best Halloween candy. If Halloween isn't really your holiday, then celebrate the end of summertime crowds and enjoy one of the best hikes in L.A. Regardless, you'll find something to do among the street fairs, Halloween parties and other fun festivals in L.A. in our October events calendar.
RECOMMENDED: Full events calendar for 2020
Popular
As cathartic and communal as it is visually stunning, the annual Rise Festival marks the release of thousands of illuminated lanterns into the night sky above the Mojave Desert. The two-day festival outside of Las Vegas kicks off in the afternoon with hourly music sets, and each night culminates in a massive, simultaneous lantern release just after sunset—and we do mean massive, with 30,000 attendees expected. Why exactly you choose to float a lantern and what wishes or remembrances you imbue it with are totally up to you, to be shred among a Burning Man-esque circle of attendees all doing the same thing. Now, to answer one of the most important questions you probably have: All lanterns are 100% biodegradable, and following the event, organizers retrieve the lanterns as well as any pre-existing litter from the surrounding desert. In addition, Rise purchases carbon offsets for every vehicle it uses—attendees will have to do so on their own, though, if they're interested. You'll find the festival about 25 miles outside of Vegas, just off the 15 at the Jean Dry Lake Bed. Tickets range from $78 to $129, depending on when you purchase them and whether or not you've attended before. The 2019 event just passed, so you'll have to wait until fall 2020 for the next edition.
Free
Things to do, Markets and fairs
Indulge your inner foodie and shopaholic at this weekly food-focused market. The Brooklyn export has landed in the Arts District and become a hotbed of fantastic food and retail vendors, with some that are testing out their dishes before launching a full-blown brick-and-mortar in the city. Bonus: there is plentiful (and free, for two hours!) parking in the nearby parking garage.