Though charging times continue to get quicker, topping off your electric car battery still isn't nearly as snappy as a stop at the gas station. So maybe you scroll through your phone to pass the time or stroll over to a grocery story—or, if these Tesla plans become a reality, you grab a bite to eat and watch a drive-in movie.
Electric car company Tesla has filed plans with the City of Los Angeles for a 24-hour restaurant and charging station in Hollywood that includes a rooftop seating area plus a pair of drive-in movie screens. As first reported by Electrek and spotted on Twitter by MarcoRP, the diner is proposed for 7001 and 7003 Santa Monica Boulevard, just east of the West Hollywood border at the intersection of Orange Drive (across the street from gallery LAXART).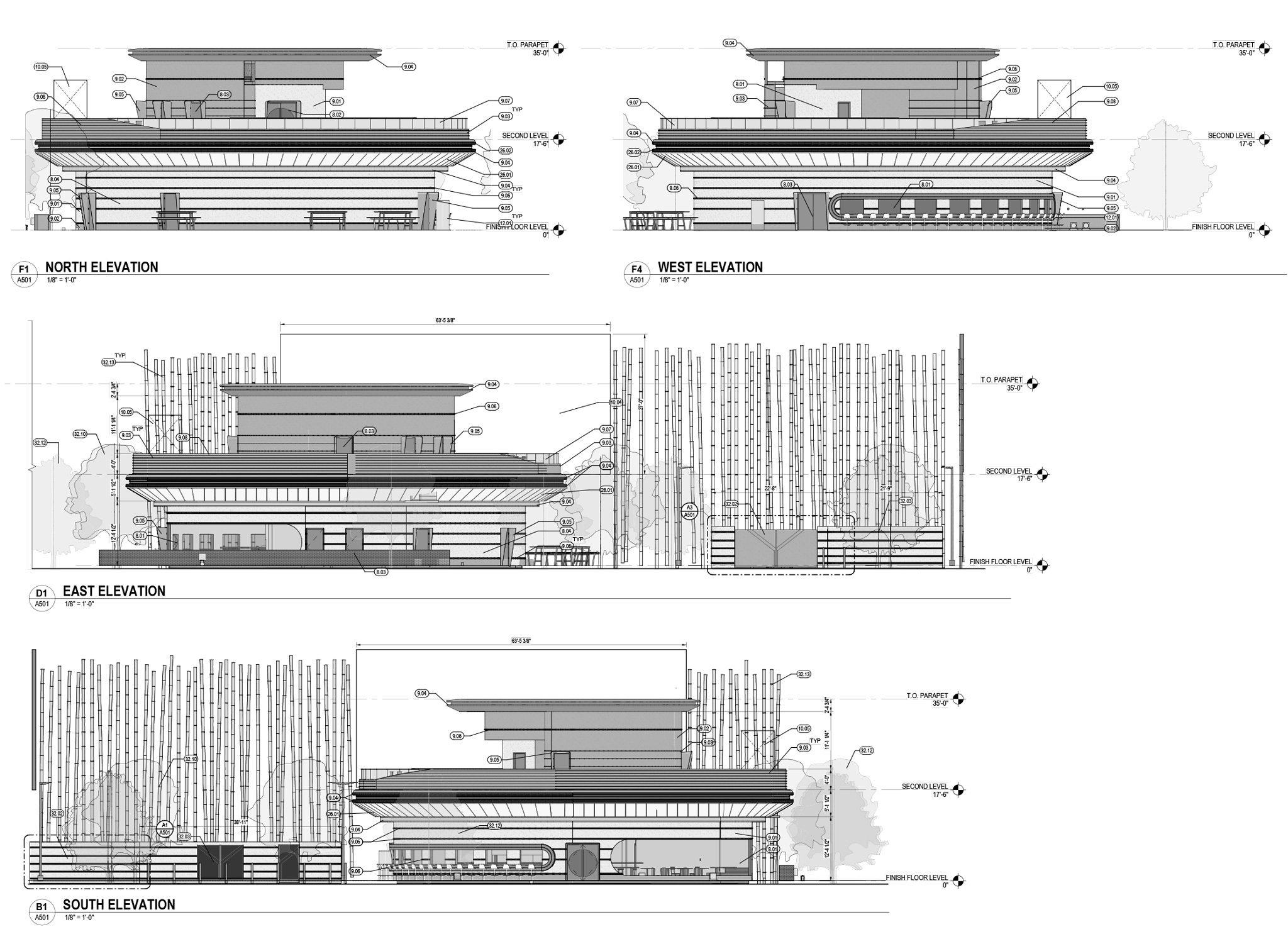 There's no potential opening date set for the complex, but the overview submitted to the Department of City Planning notes that the Shakey's Pizza Parlor that's currently there is set to close in November.
The proposed 38,000-square-foot building would be slightly smaller than Shakey's, though it would also include access to a 5,500-square-foot rooftop. Surrounding it, expect 34 parking spaces with chargers; 29 of them would be Tesla's proprietary Superchargers, plus five spots with slower Level 2 chargers (which would presumably be usable by non-Tesla EVs).
The restaurant (which would be open to the general public) and vehicle charging would operate 24 hours, while the drive-in theater would run from 7am to 11pm.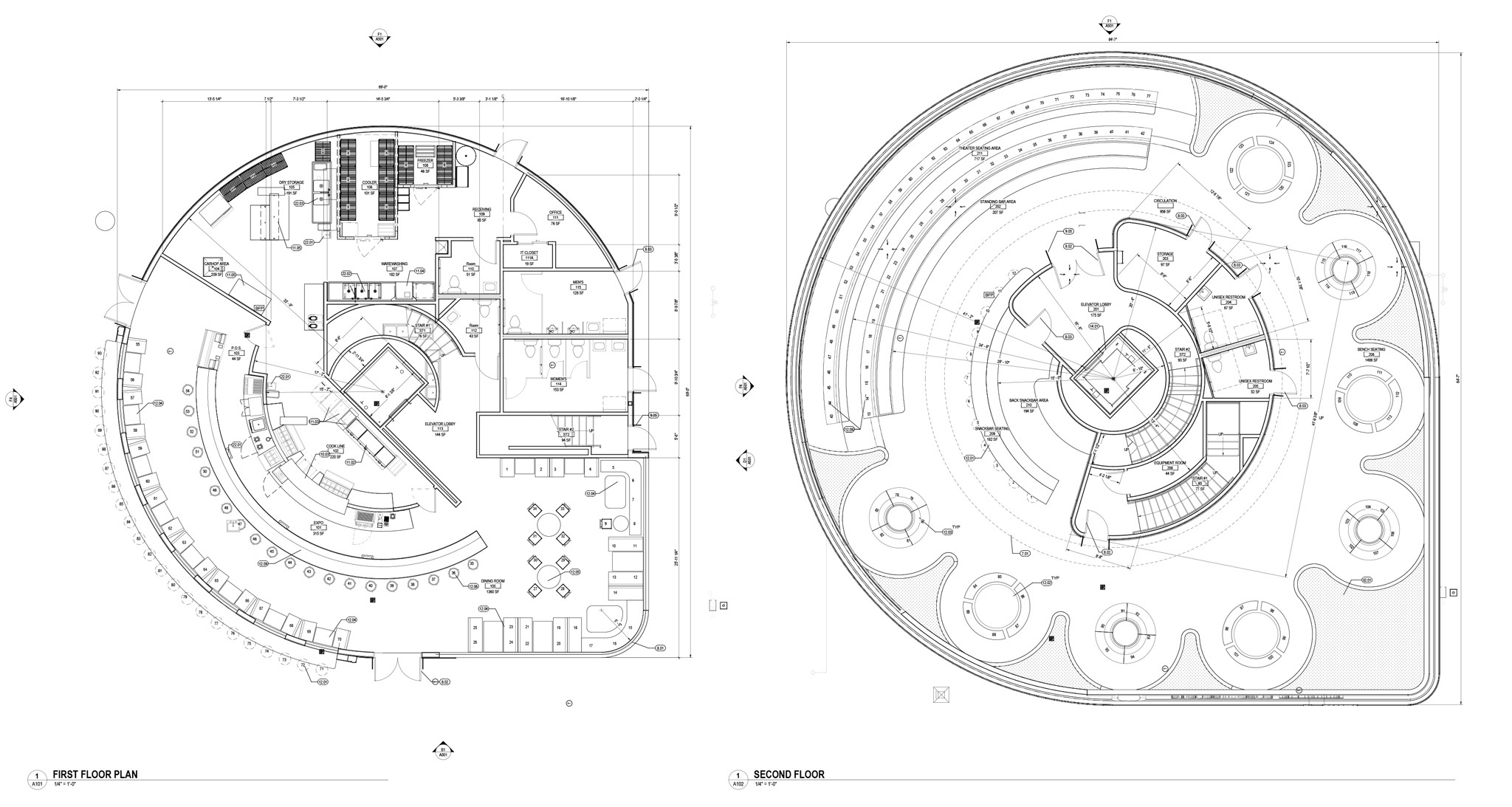 While not final, the preliminary architectural drawings suggest a familiar retro diner setup: a semicircle bar in the center with booths along the windows, plus an additional line of seats outside. The rooftop would have two rows of theater-style seats, a standing bar area, a snack bar and alcoves of curved bench seats. Altogether, the plans call for 70 interior and 23 exterior seats on the first floor, plus 125 mostly outdoor seats on the rooftop.
As for the drive-in aspect, there'd be two LED screens on the north and west sides of the parking lot, viewable from either a parking space or the rooftop. Don't expect feature-length films, though: The application suggests programming would fit an average 30-minute charging session, which sounds more like TV or short film territory.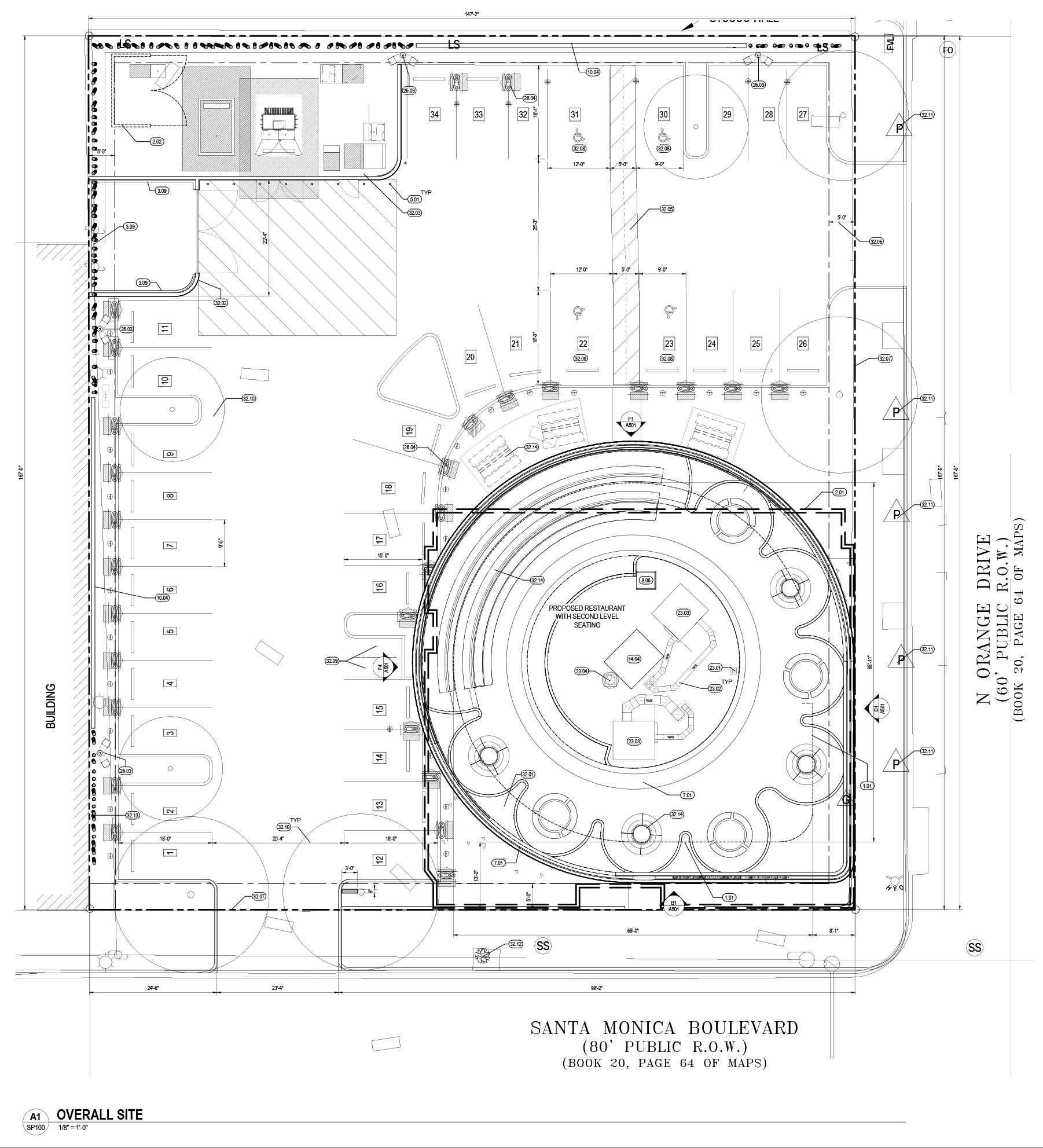 As has often been the case with the wealthiest person in the world, Elon Musk first teased plans for an old-school drive-in via Twitter—all the way back in early 2018. Plans were even submitted for it soon after, though back then it was slated for the city of Santa Monica. Since then, the resurrected project has moved much farther east into a more centrally-located "neighborhood [that] appears to be going through a gentrification phase," as the application puts it.
We reached out to Tesla (whose public relations department likely doesn't exist anymore) for comment but did not hear back.