We can't hop a flight to the Amalfi Coast for, well, who knows how long, but a new Coastal Italian-inspired raw bar could help us get our fix until then. And it doesn't hurt that it's attached to one of our favorite cocktail bars in town, either.
Crudo e Nudo launched on Sunday with a menu that stays true to its name and what we crave on a scorching day: a pared-down list of chilled, raw seafood served either as a crudo (prepared here with bright Italian sauces) or nudo (entirely bare). The cuisine isn't unfamiliar to chef Brian Bornemann, who spent time in Italian restaurants Viale dei Romani, the Tasting Kitchen and a Siena osteria before taking up the role as executive chef of Michael's Santa Monica.
While Michael's is temporarily closed, Bornemann is setting up Crudo e Nudo every Saturday and Sunday on the new patio of Employees Only, bringing bites to the WeHo bar's new Summertime Social Club—a sunny and distanced outdoor extension of the moody, dimly lit interior that's more prone to umbrellas and picnic tables than plush leather booths and a hidden bar within a bar. Here, it's all out in the open: One stretch of astroturfed lawn where you'll be able to find Bornemann's new crudo pop-up to pair with the patio's bubbly and citrusy drinks, but you can also expect an indefinite stay from the haircut truck, and future planned programming for outdoor activities like distanced morning yoga and movie screenings.
It's a setup that pivots the bar for this new era of alfresco social distancing, and much like the new patio from Employees Only, Crudo e Nudo was built with the coronavirus age in mind, too.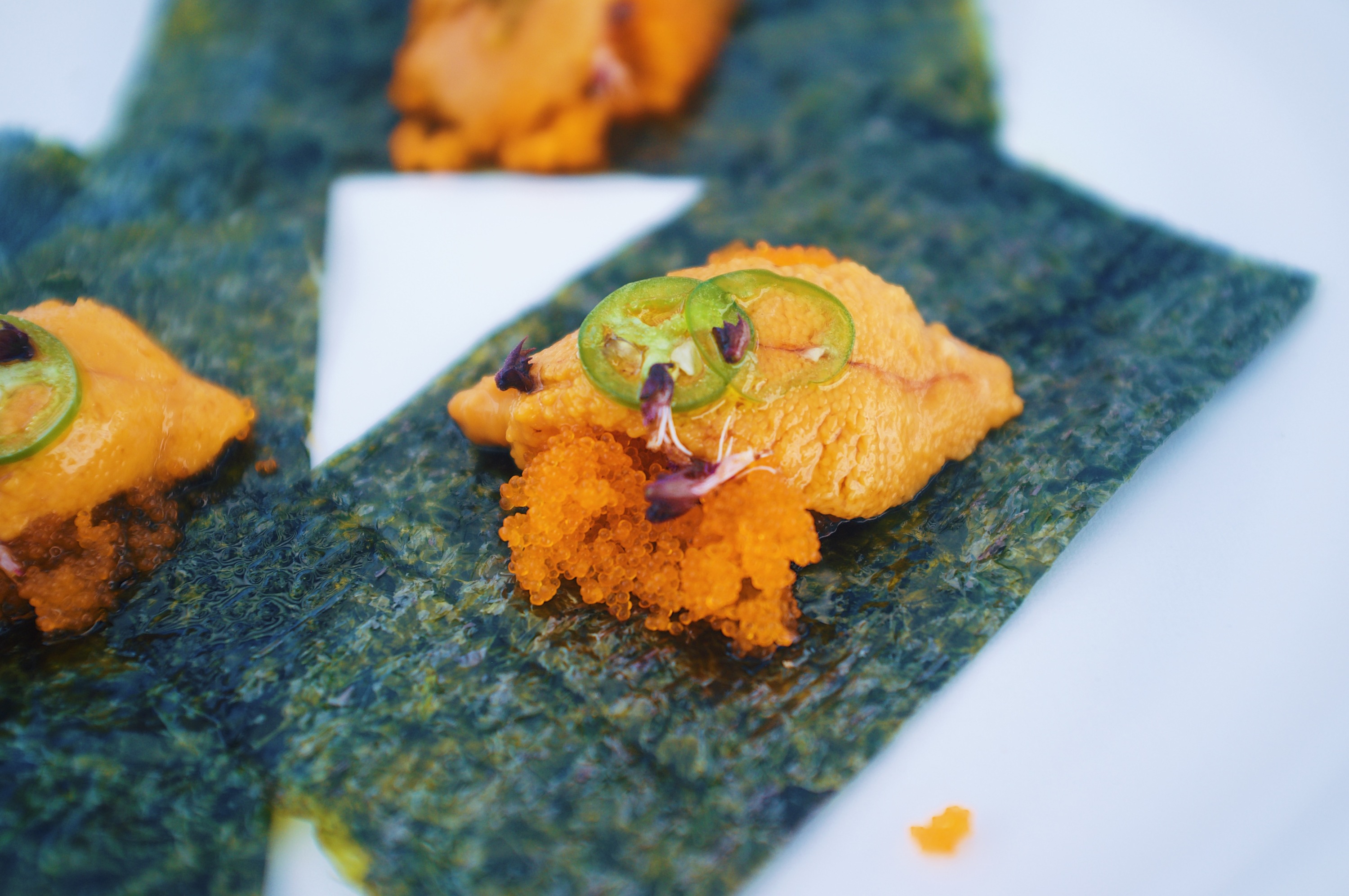 "In this pandemic we need to keep things local and we need to support local fishermen," says Bornemann. "So that's what we're going to be highlighting: Everything is sourced from Baja to Monterey."
He's using multiple seafood purveyors to make his menu happen, including Ventura's Wild Local Seafood Co.; ikejime master Seiichi Yokota of Wild Live Fresh Fish; uni diver and seafood seller Stephanie Mutz of Sea Stephanie Fish; and El Segundo's illustrious Kai Gourmet.
The idea is simple: Each weekend you'll be able to find the seafood available as a crudo, and for those who might fall for the sauces whipped up by Bornemann and his sous, Ramona Blowers, you can take them home by the bottle for $9 a pop. You can also request your scallops, hamachi, ahi and beyond sans sauce and go full nudo, or with a simple dressing of salt and olive oil. It's also seafood for a cause: 10 percent of every order benefits Black Lives Matter.
There are oysters served with a house-made limoncello mignonette. There are bay scallops swimming in vinaigrette and fennel. Cubes of ahi rest beneath a lemon sauce and fried capers. That chilled shrimp cocktail? It involves a potent diavola dipping sauce. And the hamachi sits atop olive oil and a practically glowing Calabrian chili concoction. Additionally, Bornemann expects a special each week such as, say, 10 live box crabs, and when they're gone, they're gone.
So OK, you're in a converted lot in West Hollywood and not in a lounge chair along the Amalfi Coast, but it'll do for now—especially considering the caliber of the seafood, the fundraising and the quick pivot so many restaurants and bars now have to face.
"The thing is, it's really sad for so many people and so many restaurants right now," Bornemann says. "But people are always going to want seasoned food, they're always going to want a good cocktail and a crisp wine; the question is just how? And we've gotta be smart enough to figure out how."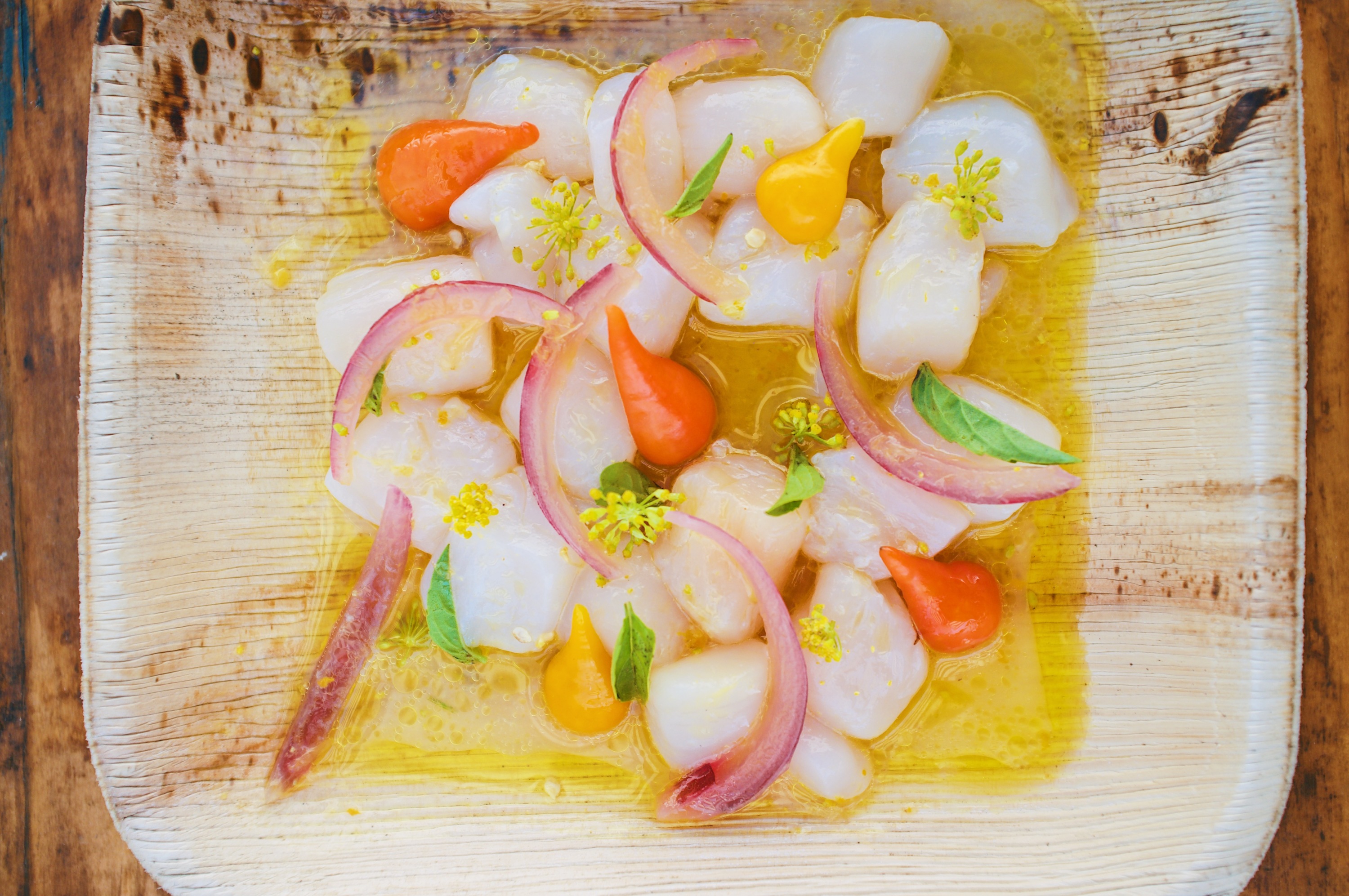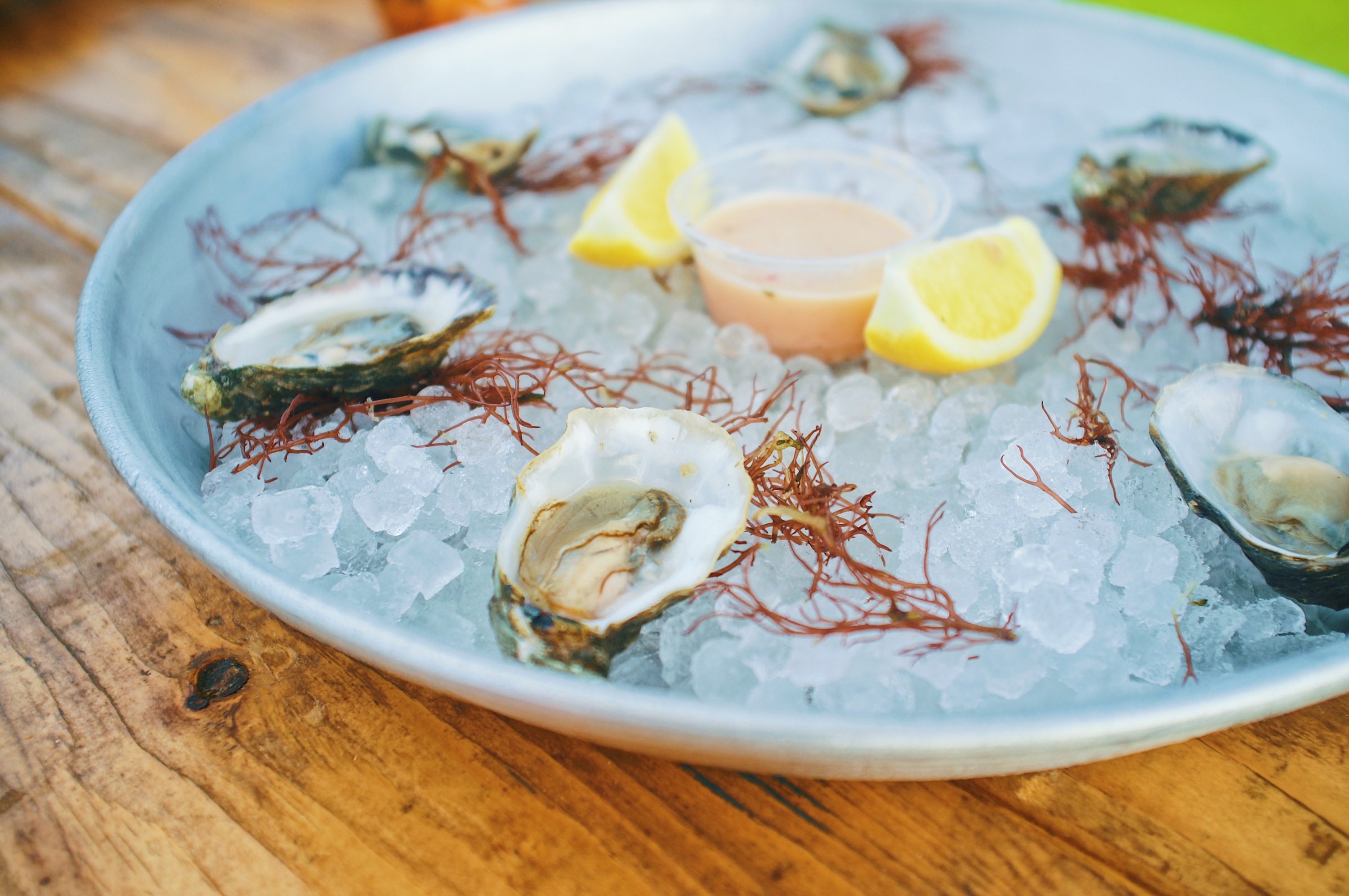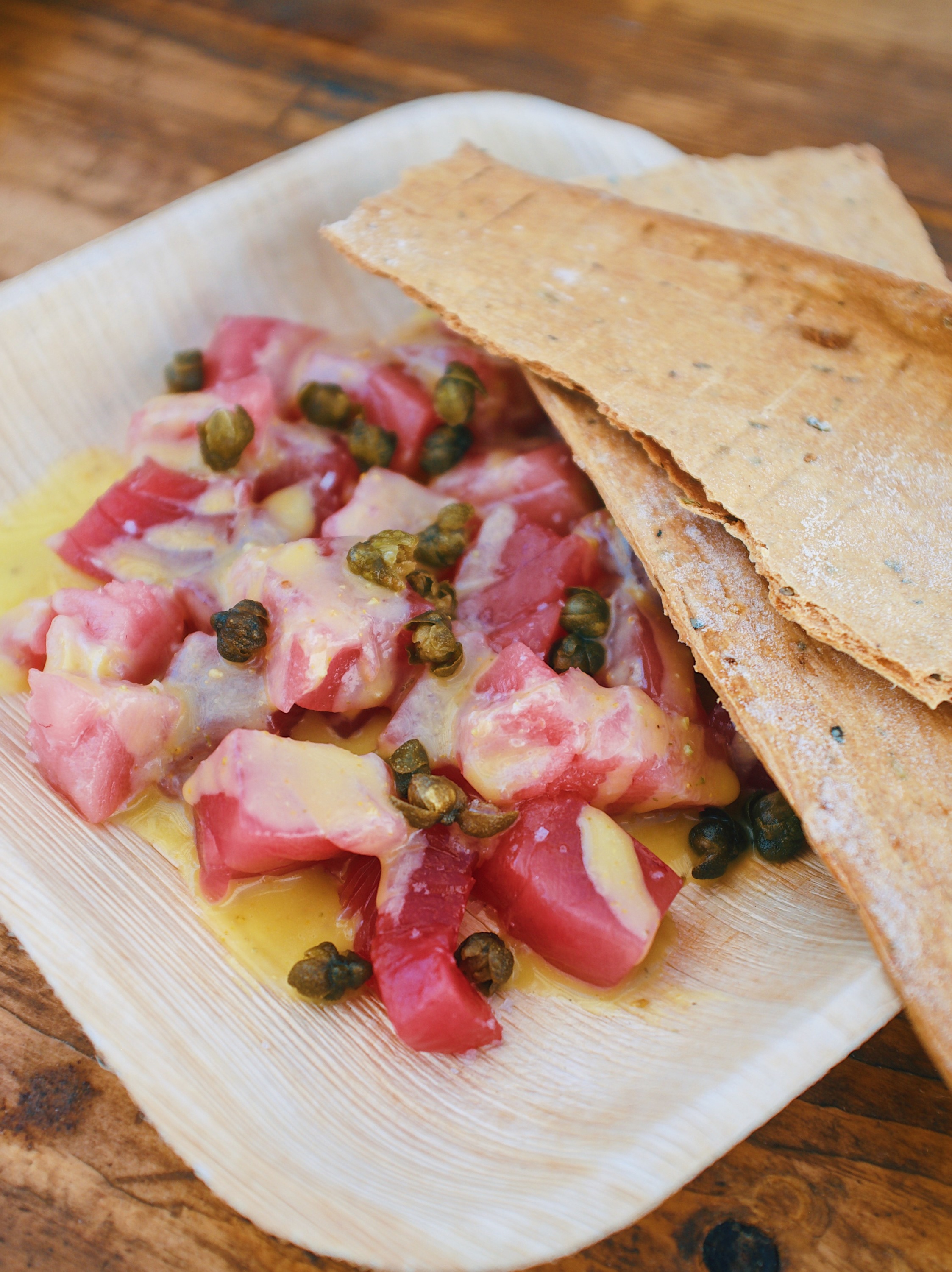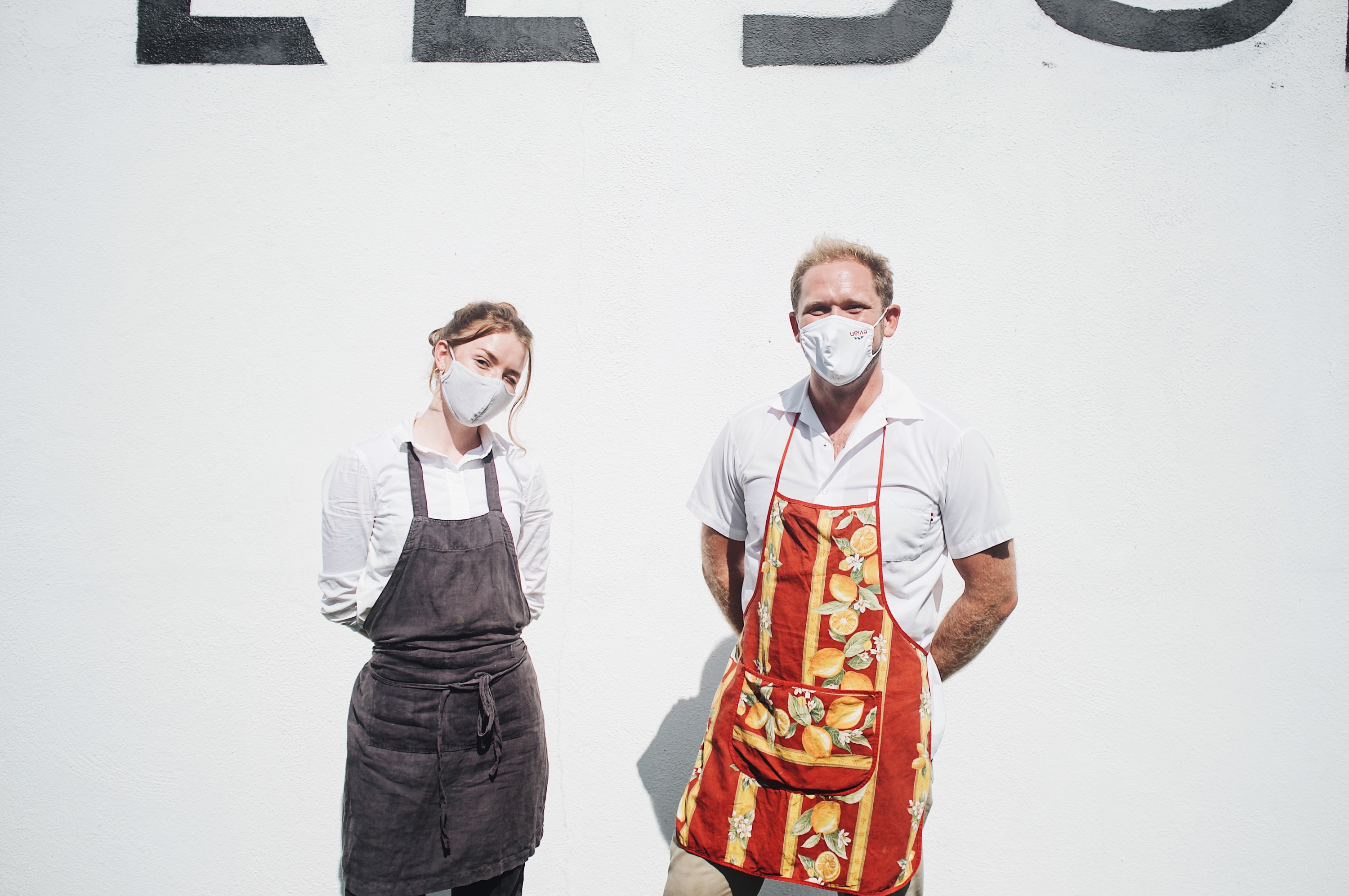 Crudo e Nudo pops up on Saturdays and Sundays from 2 to close at Employees Only, located at 7953 Santa Monica Blvd in West Hollywood.