The best new L.A. bars of 2018
It's been a big year for cocktails—and moody ambiance, hidden hideaways and stunning spaces. Here are the best spots to sip that opened in Los Angeles this year.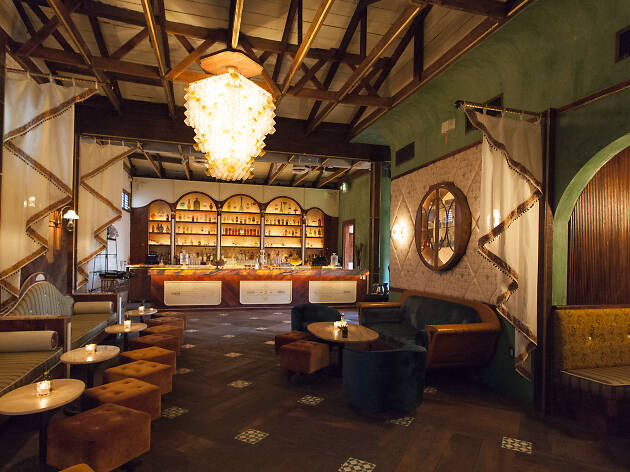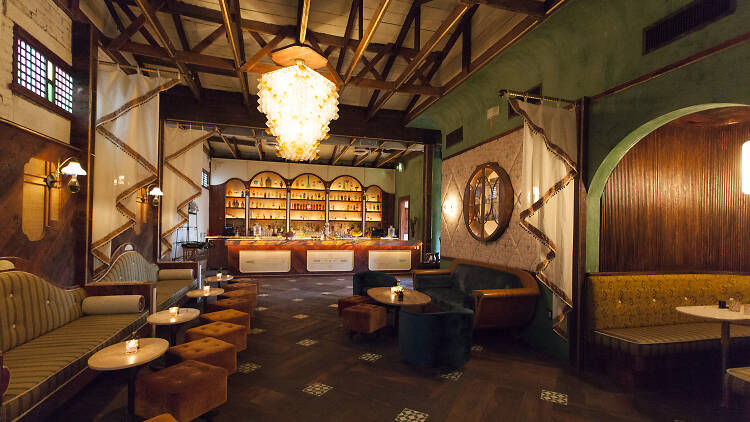 With such a booming restaurant scene, it can sometimes feel like Los Angeles bars take second place. Of course, we know that isn't the case, and 2018's openings certainly beg to differ. This year alone we've sampled some of the city's most exciting cocktail programs, been awed by historic renovations and sipped with sweeping views from new rooftop bars—and there's no sign of our cocktail scene slowing down. L.A. is a city that knows a good drink when it gets one, whether it's enjoyed in a train station, a speakeasy or a listening lounge attached to a pizza parlor. Here are the best bars that opened in 2018, for your drinking pleasure. Who says restaurants should get all the shine?
Runners-up you also need to try: Bar Franca, Bar Henry, Bar Joe, DAMA, Gold Line, Here & Now, Highland Park Brewery Chinatown, the Mermaid, Rick's, Society Room and Walt's Bar
Drink it all in at 2018's best new bars