It's arguable that New York's Sunday in Brooklyn makes the best pancakes in New York. Now, it's arguable that the same team makes the best pancakes in L.A.
The cult-classic stack comes smothered in a hazelnut, maple and praline blend that borders more on sweet-savory lava than sauce or syrup, and as of Friday, you can find it at the base of Downtown's new Hoxton Hotel. That's because the Sunday in Brooklyn team just launched their latest eatery on the ground floor of the Broadway hotel, and while the menu at Sibling Rival is entirely different from their Williamsburg hit, the Sunday Pancakes are one of two items that crossed the country—fitting, because what's a modern diner without pancakes?
Bright, brass-accented and marble-adorned, Sibling Rival looks far from the L.A. diner icons we know and love, but take a closer look and you'll see the resemblance: the long countertop with stools that overlook the open kitchen; tabletop silverware-and-napkin caddies (albeit new and stylish ones); an all-day menu that serves breakfast staples well until midnight; and, in lieu of a rotating pie case, Sibling Rival's daily pies circulate the restaurant via pie cart that comes straight to your table.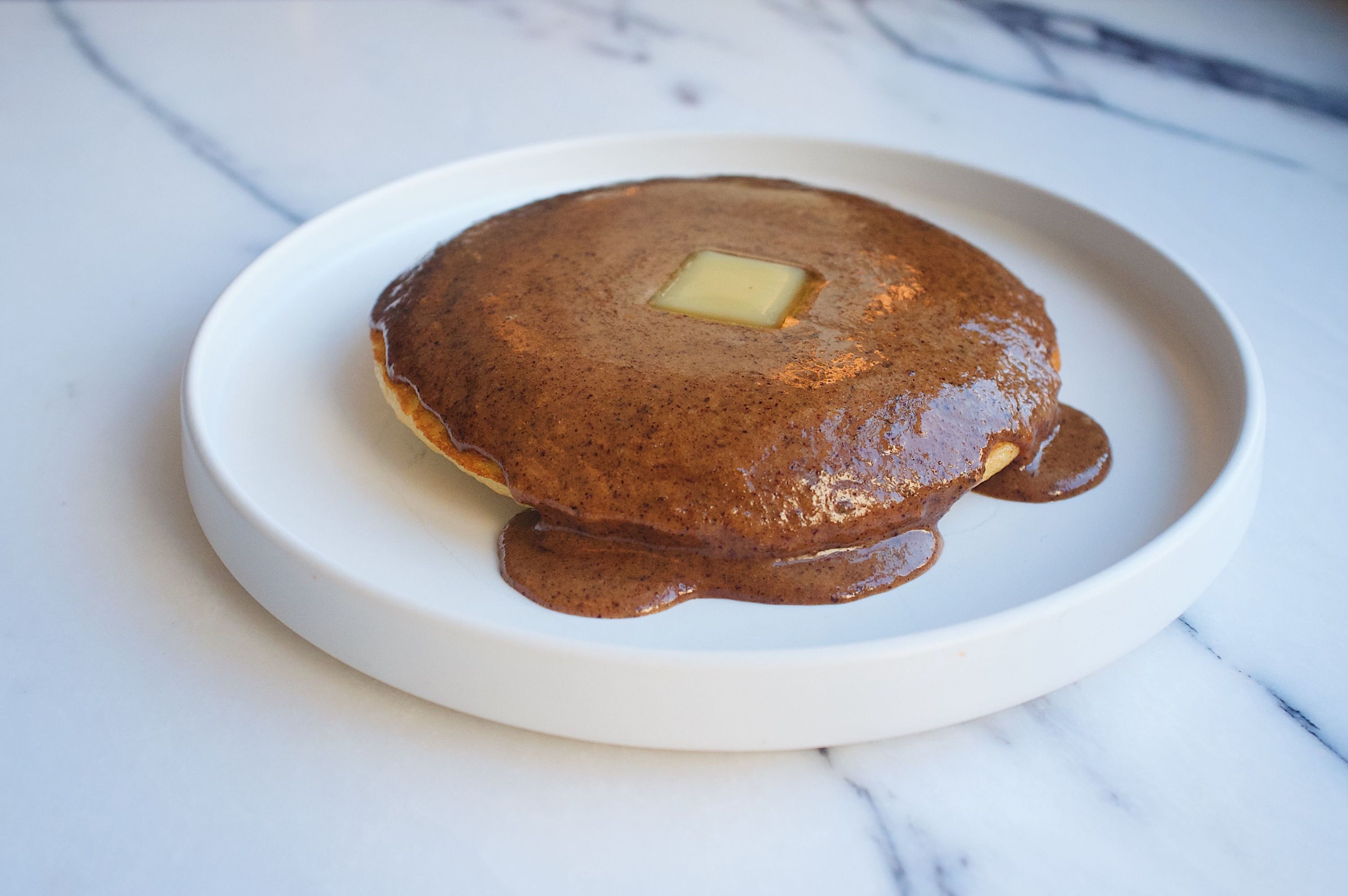 Executive chef John Taube's turkey club comes smothered with sprouts and pickled carrots and miso mustard on marbled rye, his reuben is made with wood-roasted rutabaga, and his fried-chicken plate comes with Brussels sprouts and smashed garlic potatoes. Hello, blue-plate upgrade (not that we're not still smitten with the classics). There are also a few unmistakably trendy dishes to catch your eye, which feel tailored to L.A.: green toast with crumbled chickpeas; bone broth; a sunflower salad; and fresh sourdough bread served with schmaltz.
The design draw is that long, brassy dining room, but there's also plenty of sidewalk seating: You can pull up one of around 60 chairs outdoors, and that patio runs the length of the block, wrapping around the edge of the building. This is where you'll find the coffee window for to-go cups and pastry chef Mallory Cayon's baked goods like, say, gourmet ham-and-cheese hot pockets, starting at 6:30am each day.
Beginning at noon, that indoor coffee bar is also home to soft serve, which in itself is home to the other Sunday in Brooklyn dish that made the cross-country trek: s'mores soft serve made with an oat-milk chocolate base that gets piped with meringue, torched, then adorned with crumbled cookies. The other flavor, currently matcha, will most likely rotate, and you can get either (or a swirl of both) in a cup or house-made waffle cone. Down the line they'll be supplementing the counter with fresh in-house ice cream, plus milkshakes in both boozy and non-boozy varieties—with alcohol provided by the lobby bar that sits just off to the side of the coffee nook.
But the buzzy international hotel chain has another trick up its DTLA sleeve: Sunday Hospitality co-founders Jaime Young, Adam Landsman and Todd Enany—in addition to running the Hoxton's room service—are just a few weeks out from opening a rooftop restaurant, Pilot. The Mediterranean concept will focus on the wood-fired oven and wood-fired grill, with a menu inspired by the coastal Mediterranean olive oil trade. Expect a varied seafood offering, as well as what they're calling Grand Aioli: a tableside aioli cart with vegetables for dipping. There'll also be a gin cart, as well as whole-fish butchering done before your very eyes.
But for now, it's all eyes deservedly on Sibling Rival, and especially on those pancakes.
Take another peek at Downtown's newest restaurant, below, then stop by, day or night.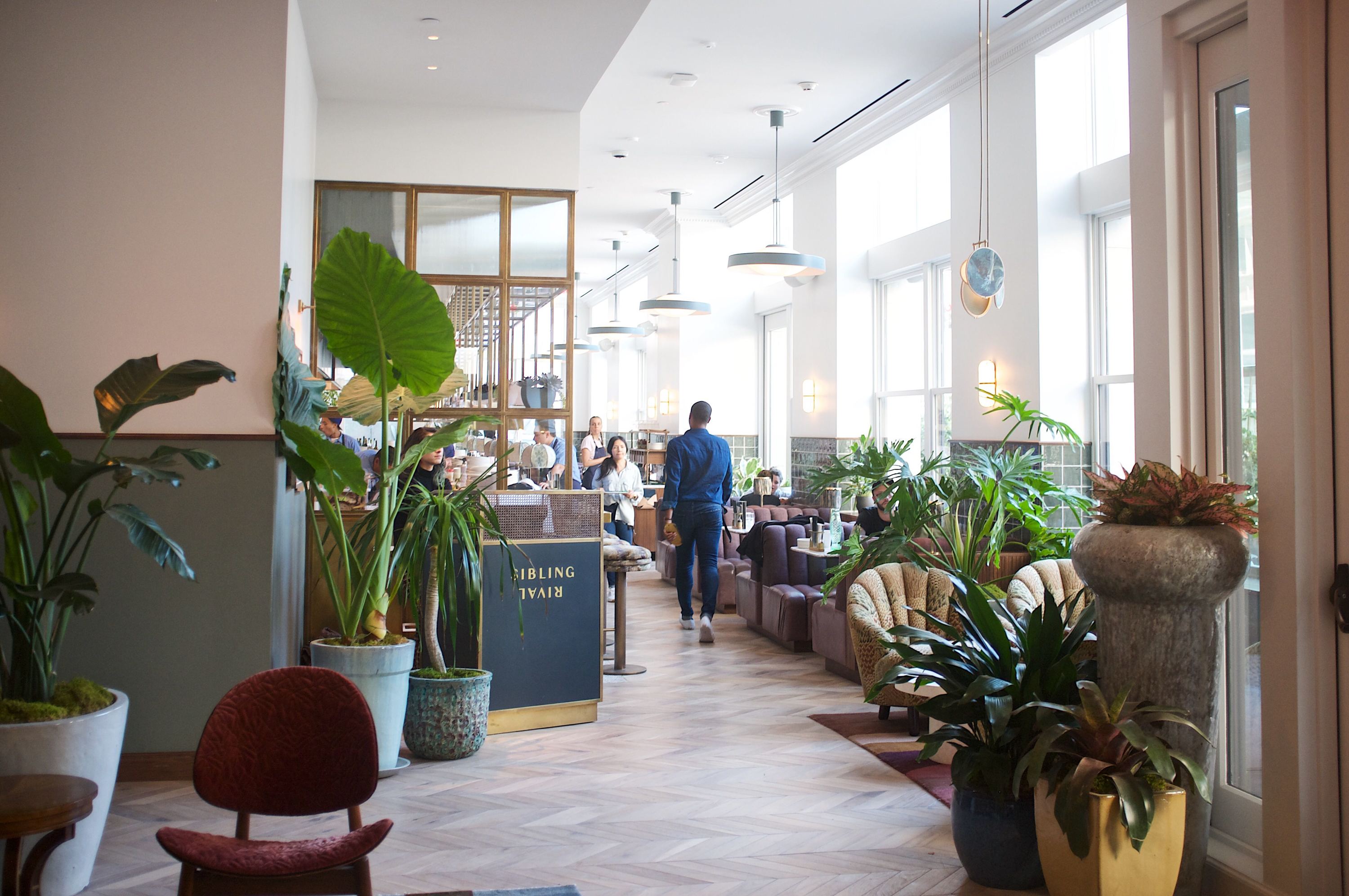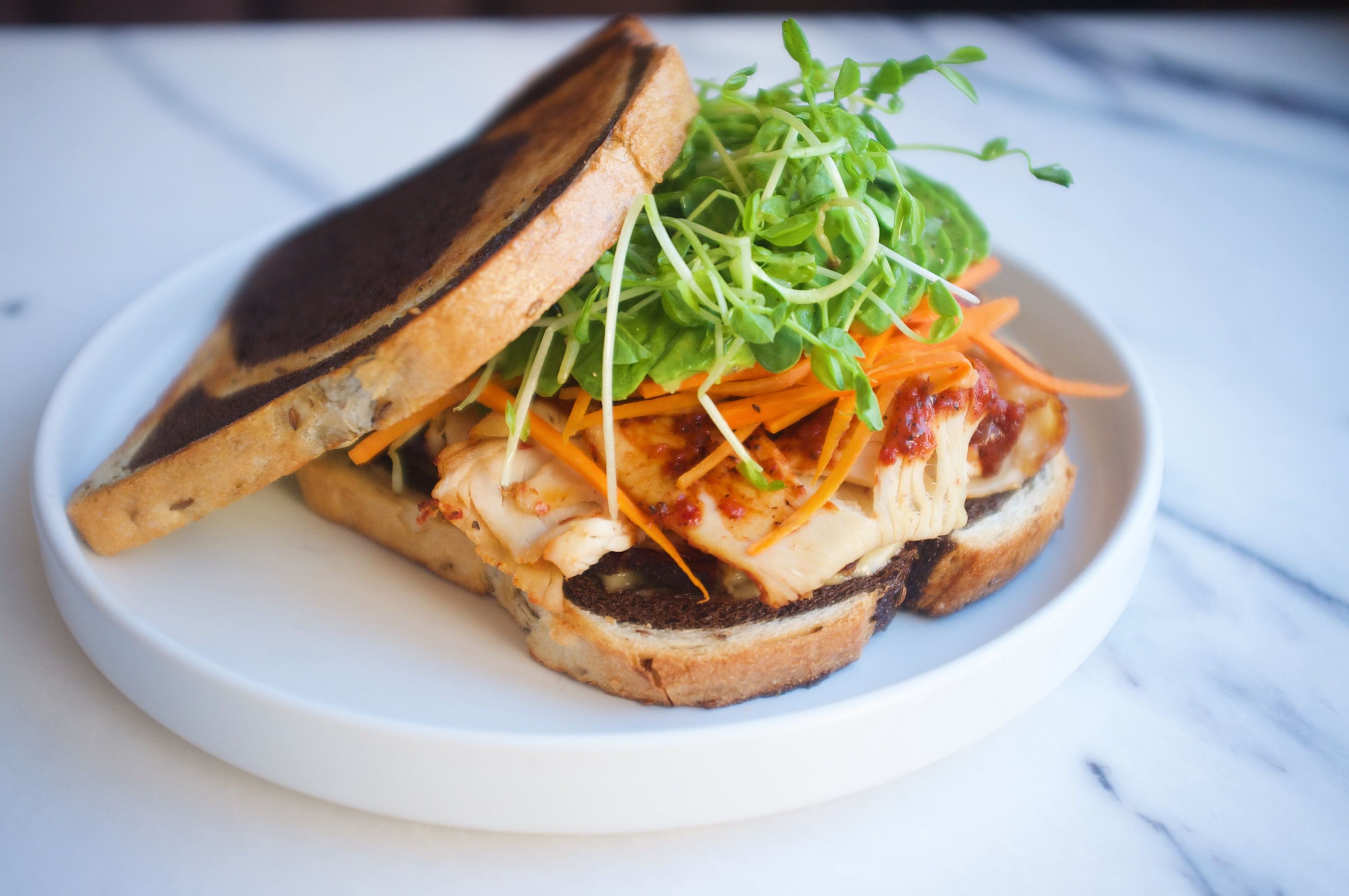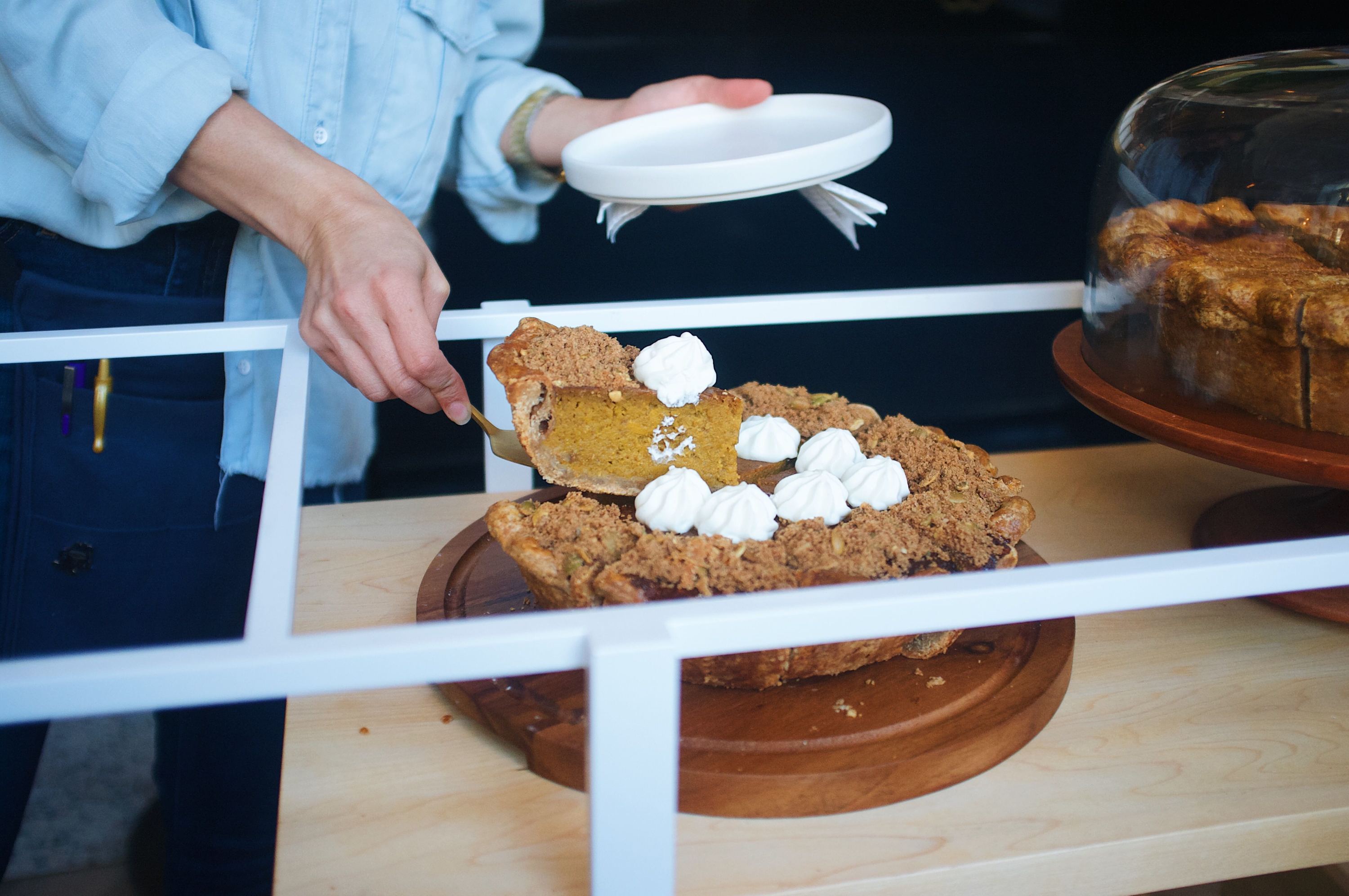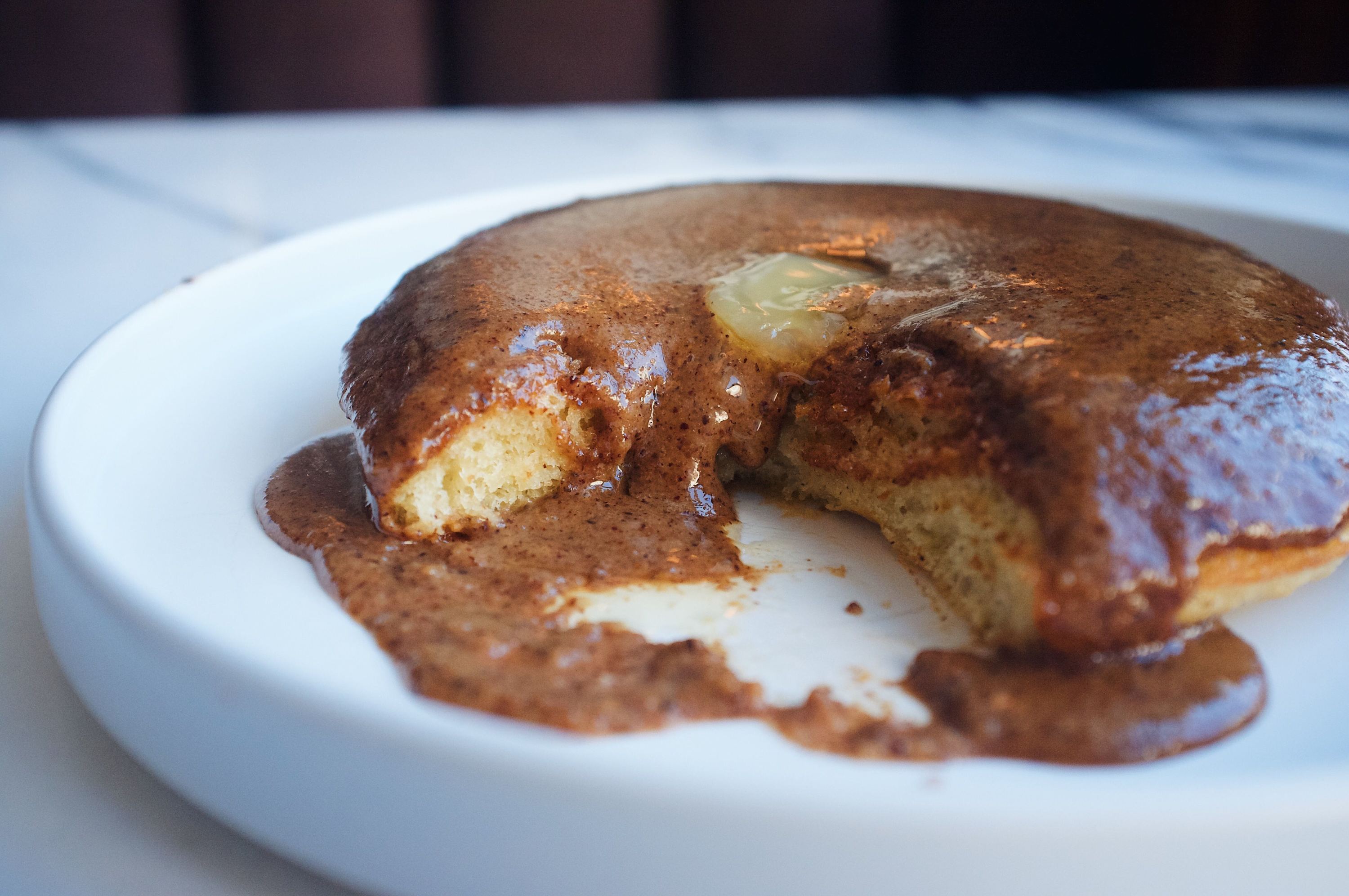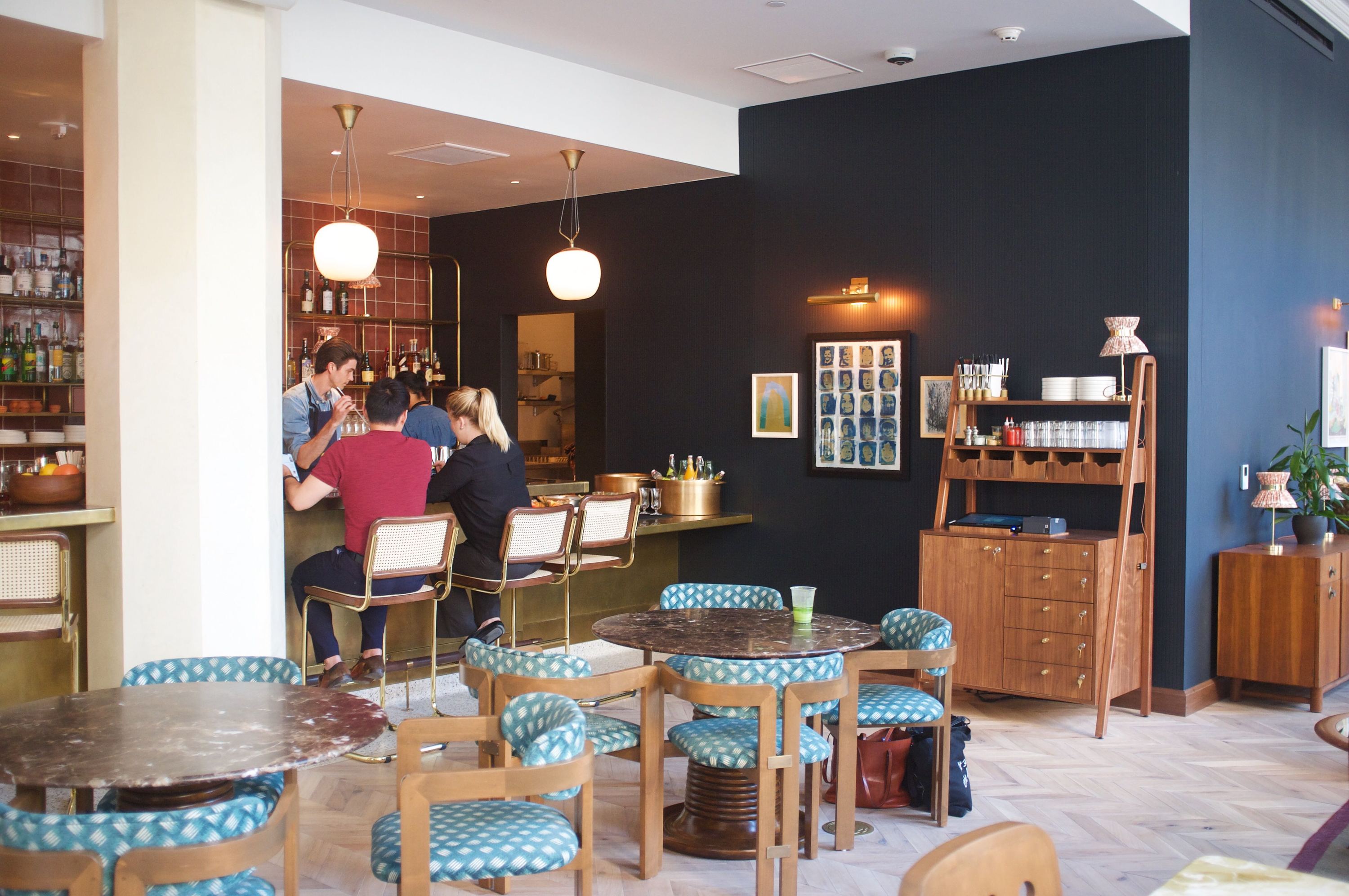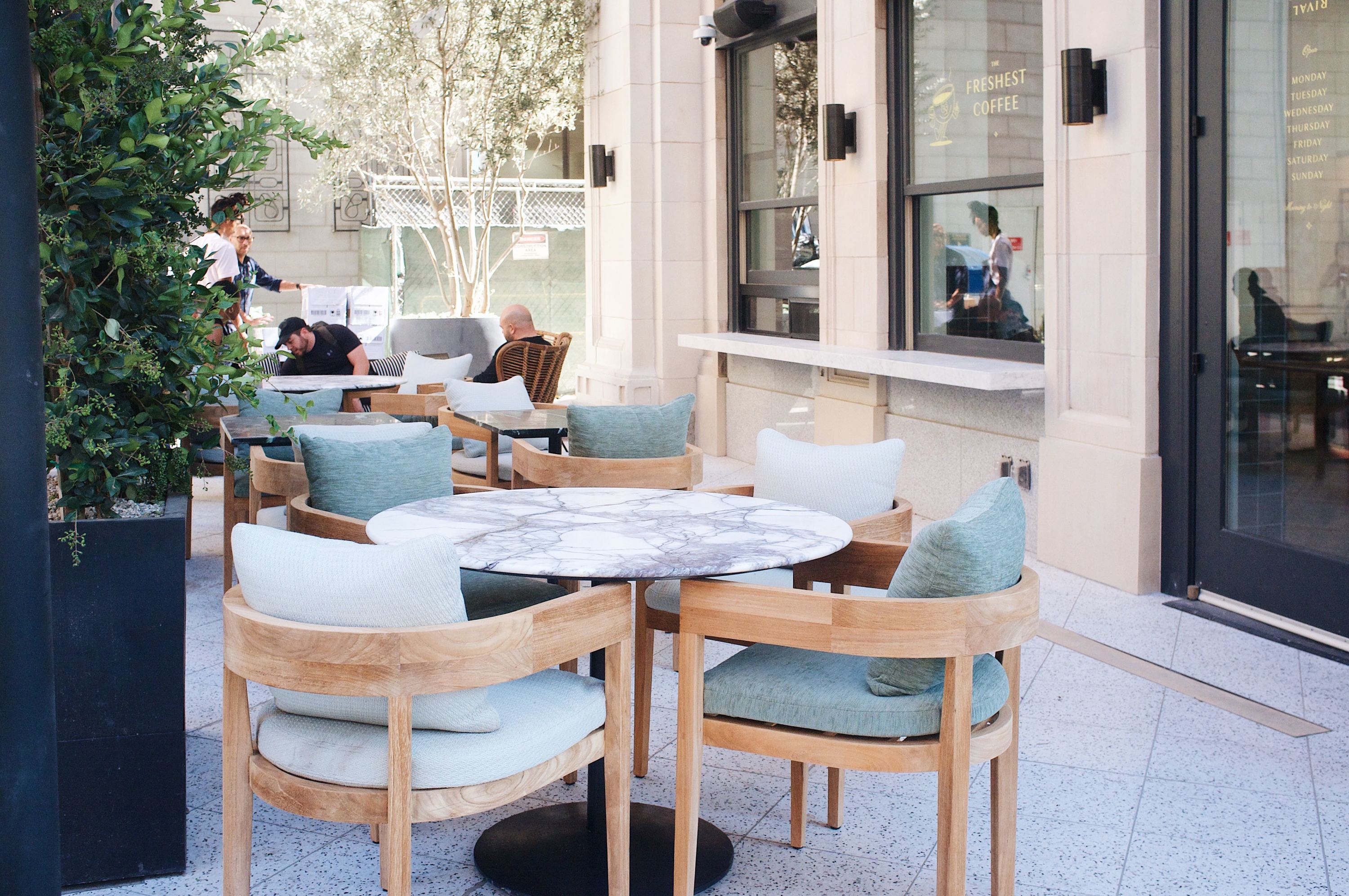 Sibling Rival is now open on the ground floor of the Hoxton Hotel, located at 1060 S Broadway. Find the restaurant and coffee bar open from 6:30am to 11pm Sunday to Thursday, and from 6:30am to midnight Friday and Saturday. Soft-serve service begins at noon daily.