Maybe you heard, but Beyoncé played Saturday of Coachella 2018. It was a performance more than a year in the making, following last year's pregnancy-induced cancellation.
So, did Beyoncé's set live up to the hype? Well, she certainly delivered a performance that only Beyoncé could. It was also an important set in Coachella history, as Beyoncé noted before tearing through "Run the World (Girls)": "Coachella, thank you for allowing me to be the first black woman to headline Coachella."
Following her entrance as a blinged-out Nubian queen, the first half of Beyoncé's set stuck to a school spirit theme with a pyramid of of marching band members and synchronized booty-shaking, beret-wearing backup dancers. The hit-after-hit sequences came mostly later in the set (though, somewhat disappointingly, no new songs), but earlier on this was a production, a nearly gapless set of dancing, pryo and presence—and a Jay-Z cameo during "Déjà Vu," because, hey, they have a tour to promote.
Oh, and then there was the late-set Destiny's Child reunion, as Kelly Rowland and Michelle Williams came on-stage for "Lose My Breath," "Say My Name" and "Soldier," followed by a dance cameo from her sister Solange.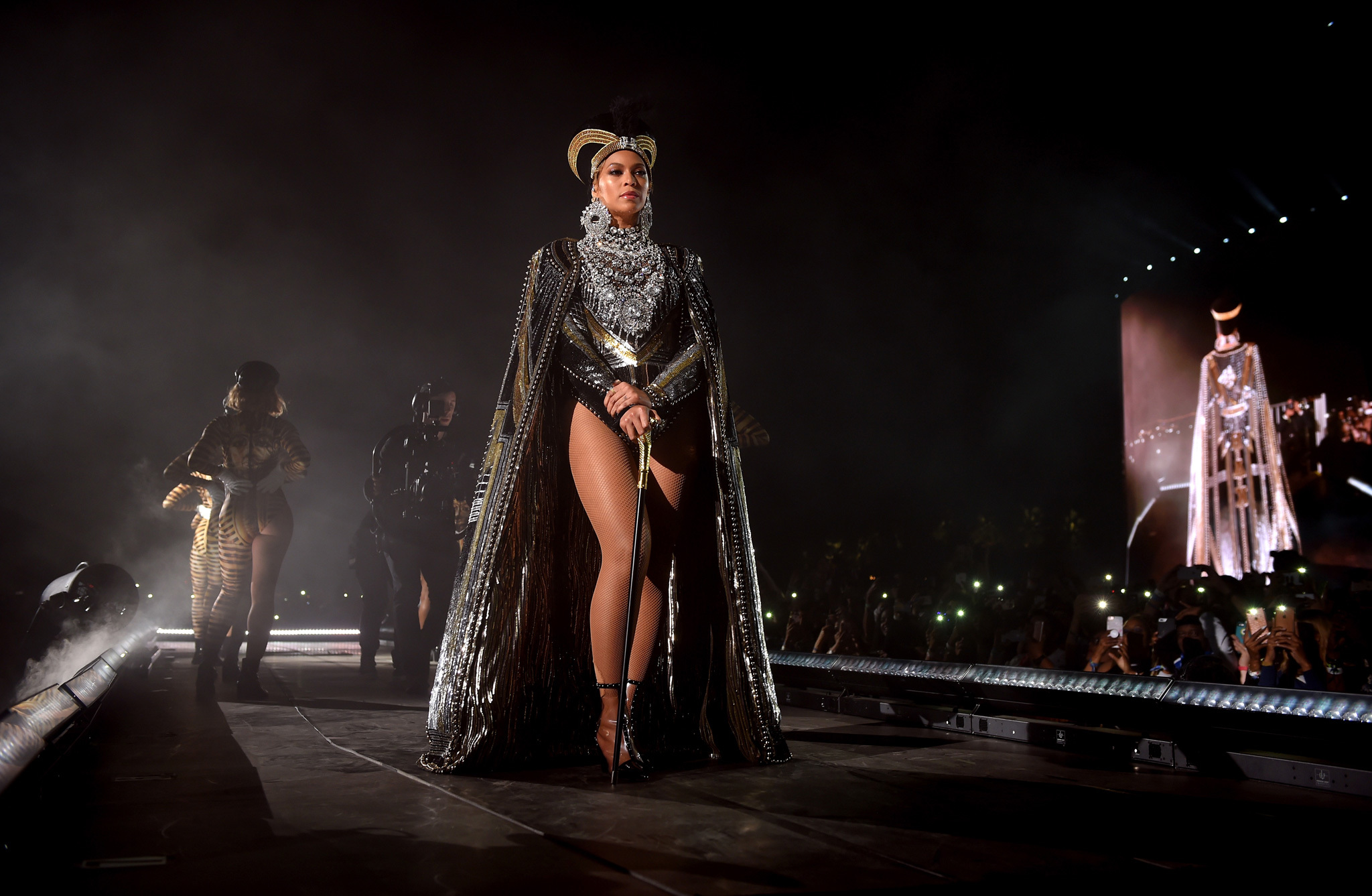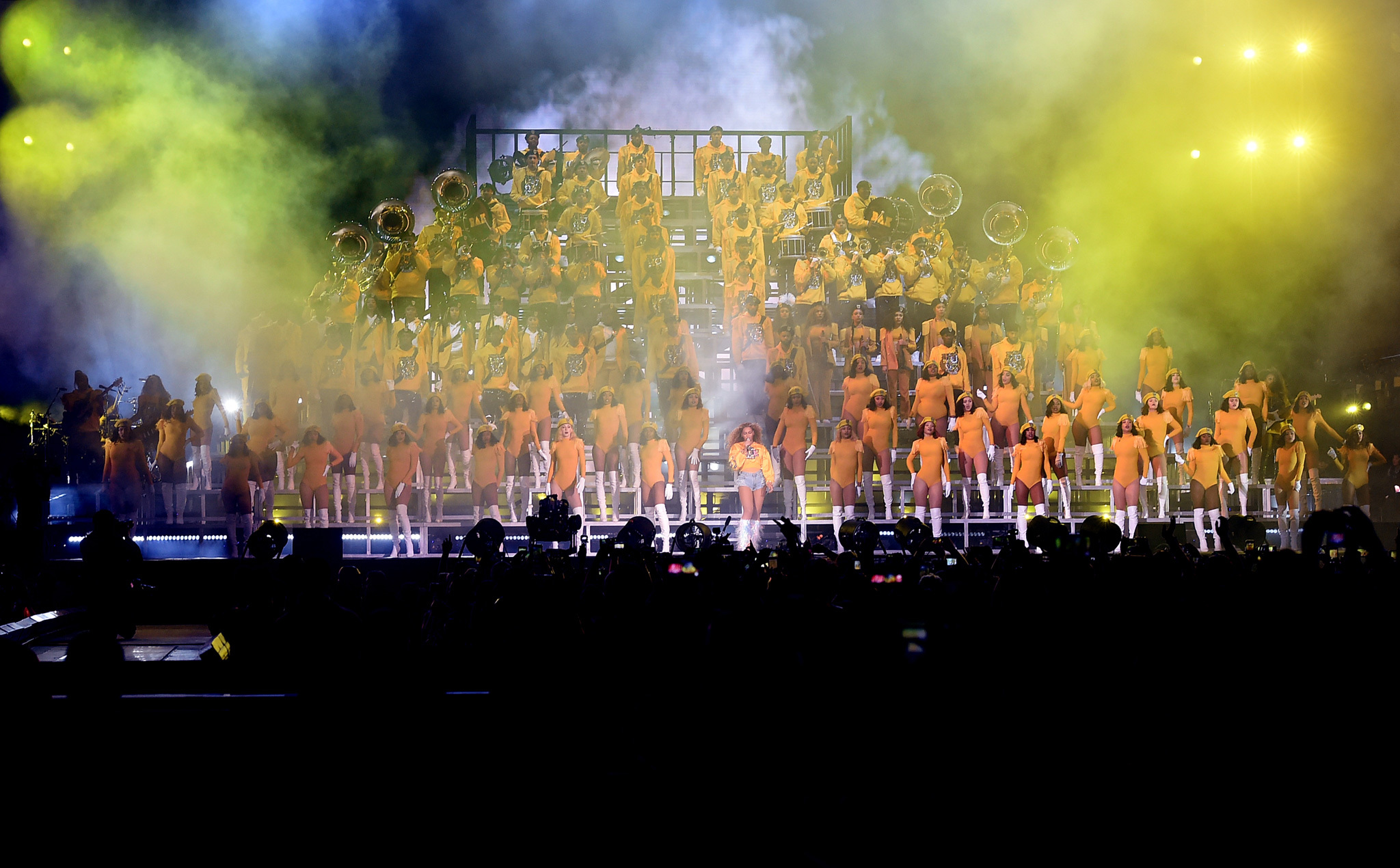 Special guests certainly factored in elsewhere during the fest, though (not quite to the extent of Friday). Jamie Foxx resurfaced on Saturday during Party Favor's set (Tyga and Rich The Kid also made appearances), Ne–Yo performed a mini set toward the end of Blackbear's slot, MØ welcomed Charli XCX and Post Malone brought out Ty Dolla Sign and 21 Savage.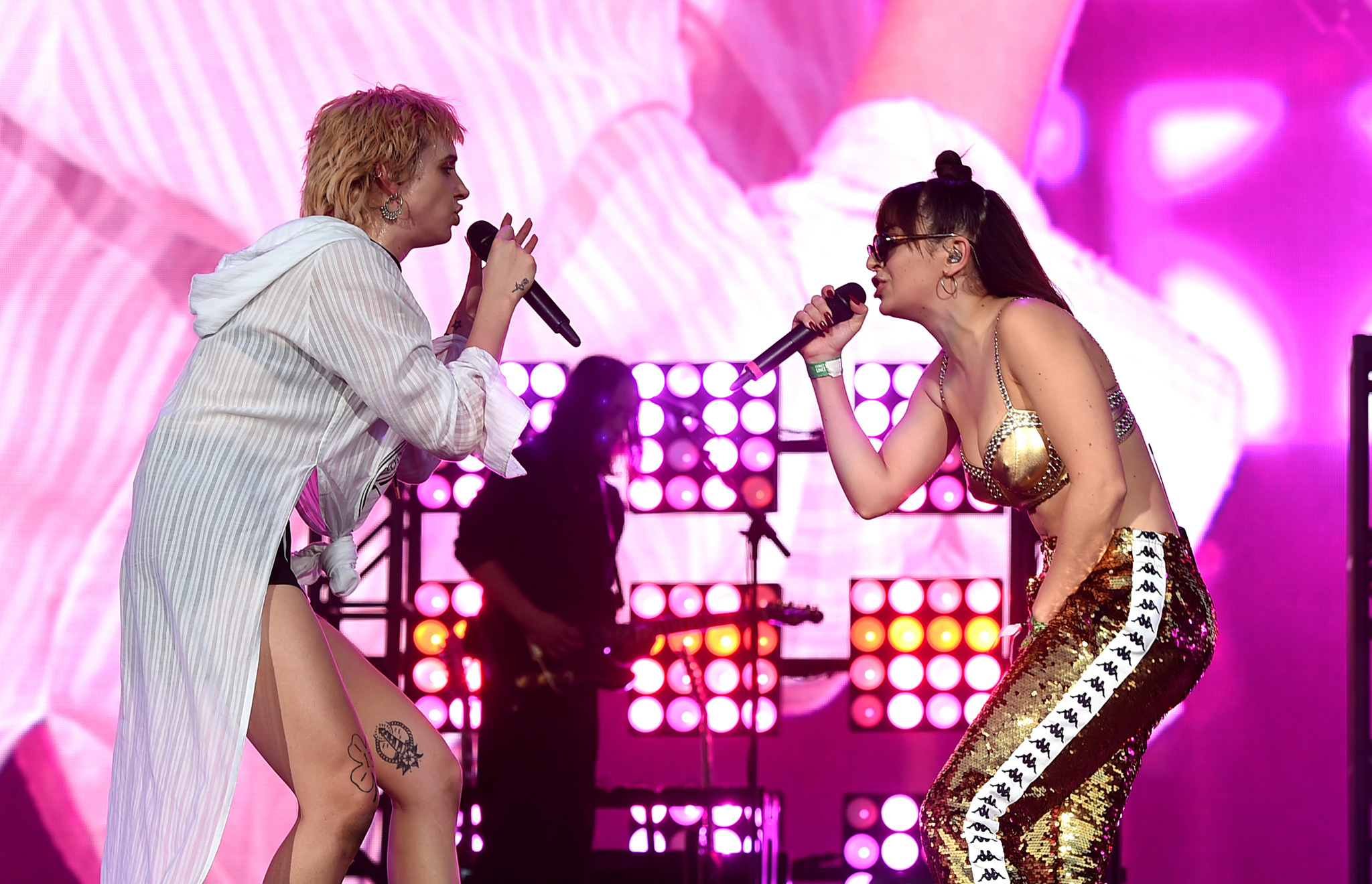 Elsewhere, Nile Rodgers and Chic held a master class in disco funk, Børns strutted his hippie-inspired stuff and David Bryne, well, acted like David Byrne.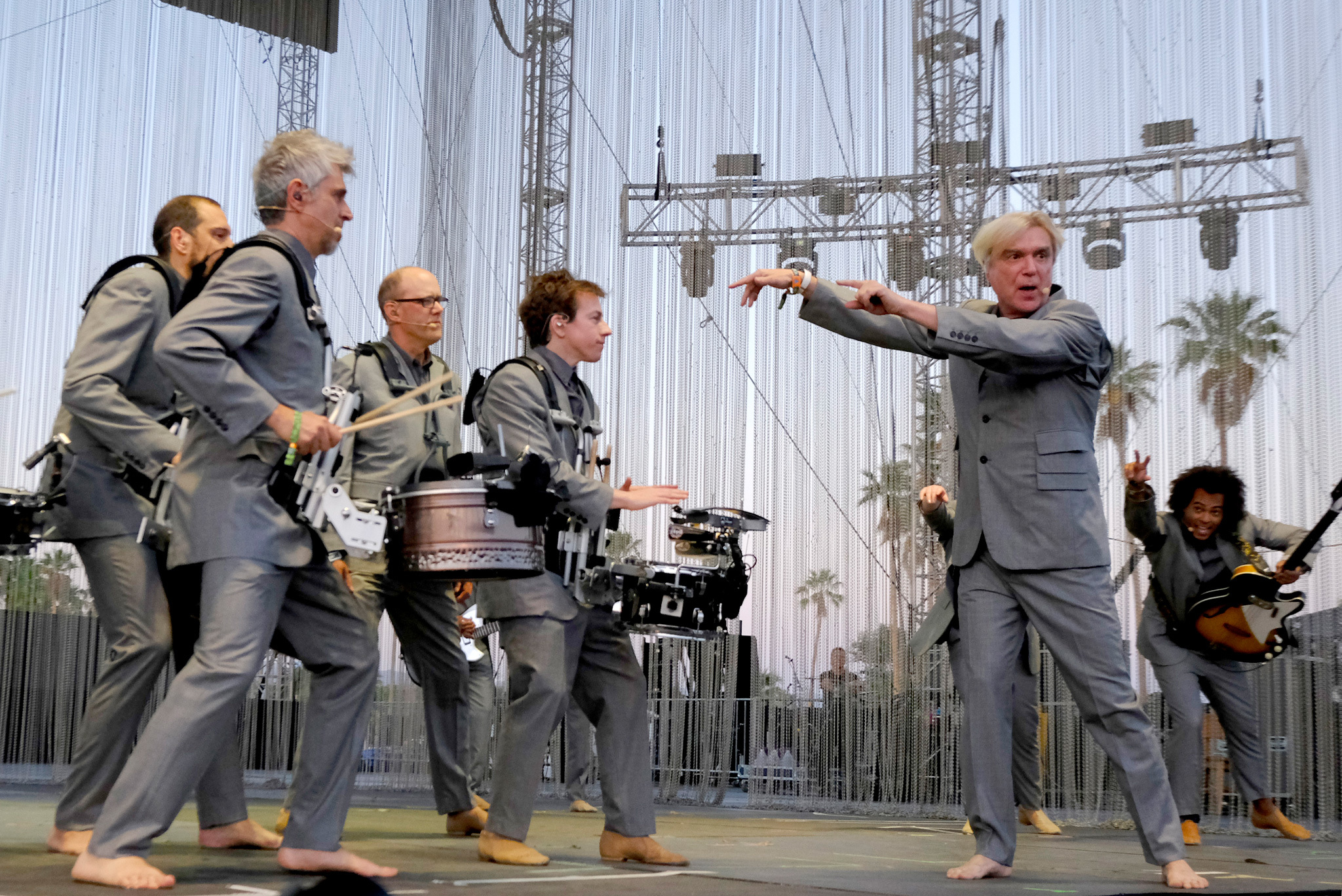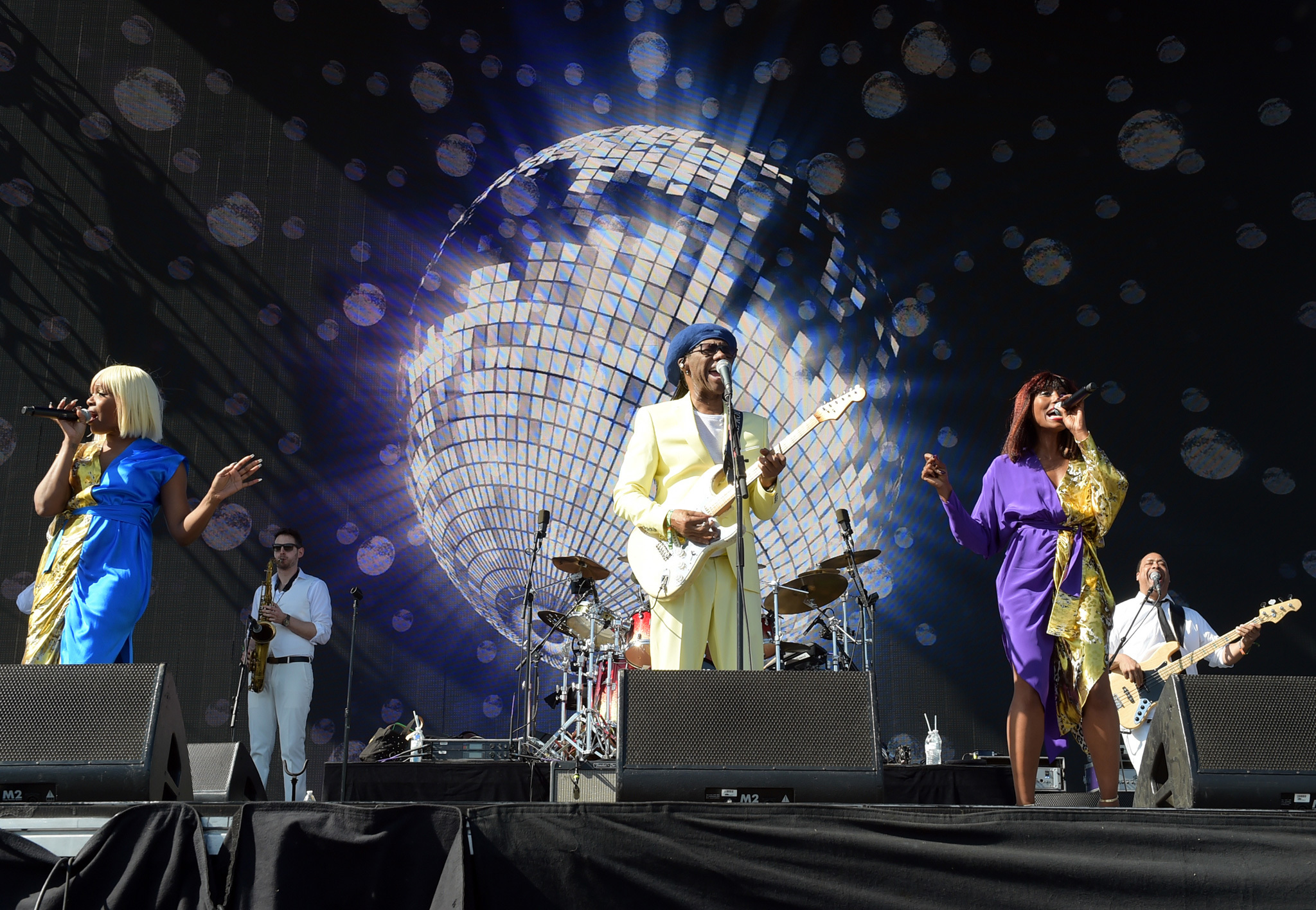 But at the end of the day, Saturday was really all about Beyoncé—much to the chagrin of Tyler, the Creator, who seemed to chastise a low-energy crowd that was almost surely just camped out for Bey, though on the other hand Valley natives HAIM expressed their pinch-me level of gratitude for warming up the stage (and made room for a mini "I Love L.A." sing-along).