We often watch with wide-eyed enthusiasm as major museums ready to open in Los Angeles. We're lucky that we rarely have to see the flip side of that: institutions shutting down. There've been some crosstown moves and management changes in the past couple of years, but we've never seen anything quite like the loud and abrupt closure of the Marciano Art Foundation.
The free-admission contemporary art museum, which opened in the spring of 2017 in an old Masonic temple on Wilshire Boulevard, will be closing today. A message posted on the museum's website reads: "Marciano Art Foundation will be closing the current exhibition early on November 6 after a 5 month run. The foundation will remain closed to the public until further notice."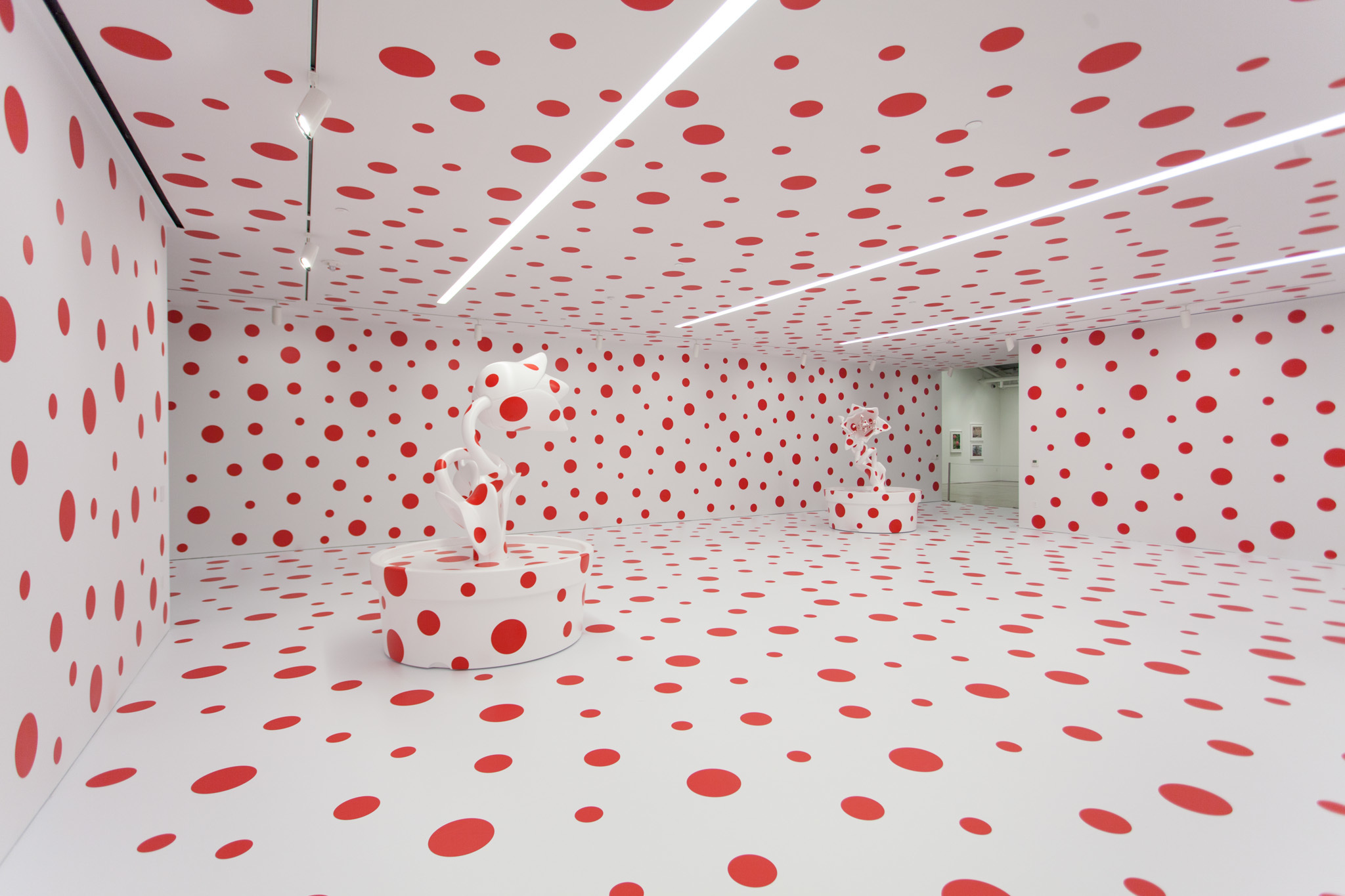 There's no word yet if and when the museum will reopen. The space was currently hosting Donna Huanca's Obsidian Ladder performance installation, which had been slated to run until December 1.
Here's where this story takes a turn: About 70 docents and visitor services associates were readying to file a petition to unionize, as reported by The New York Times. The part-time employees were seeking starting wages above the $14.25-an-hour city minimum, as well as basic benefits and protections. The potential MAF Union's Instagram account then shared that they had officially filed with the National Labor Relations Board on Monday. But by Tuesday, all 70 employees were laid off.
The L.A. Times reports that the news went out over email on Tuesday evening, letting employees know that they would receive their final paycheck on Thursday November 7. The Times also supplemented the museum's online statement with an explanation that the early closure of the current exhibition was "due to low attendance the past few weeks."
Now, we should reiterate that admission to the museum, which houses Guess co-founders Maurice and Paul Marciano's private collection, and its temporary exhibitions is completely free—which makes the attendance argument a bit of a head-scratcher. And if you feel uneasy about the closure's curiously close proximity to unionization, so does the National Labor Relations Board, which on its website explicitly outlines that laying off employees because they voted to join a union is illegal.