Compared to Dry January, Veganuary isn't much of a thing in Los Angeles, where a sizable chunk of the population already doesn't consume animal products 365 days a year. However, a new vegan sushi bar named Kusaki hopes to make a splash this month with the city's first plant-based omakase experience.
The West L.A. restaurant, which opens this Friday, January 13, will offer a mix of appetizers, sashimi, nigiri and hand rolls that all purportedly taste and look like the real deal. Think "salmon" nigiri and a crispy garlic "tuna" carpaccio made using tapioca.
Tucked away next to a 7-11 in a sleekly designed minimalist space that once housed a gourmet burger chain, the 58-seat restaurant will include an eight-seat chef's counter where diners can pick from five-course ($75) or seven-course ($105) omakase options. Leading the kitchen is Dillon Bolin, a former chef at Phillip Frankland Lee's Sushi by Scratch in Encino, whose Montecito outpost received a Michelin star in 2021. (The restaurant's previous name was Sushi | Bar.)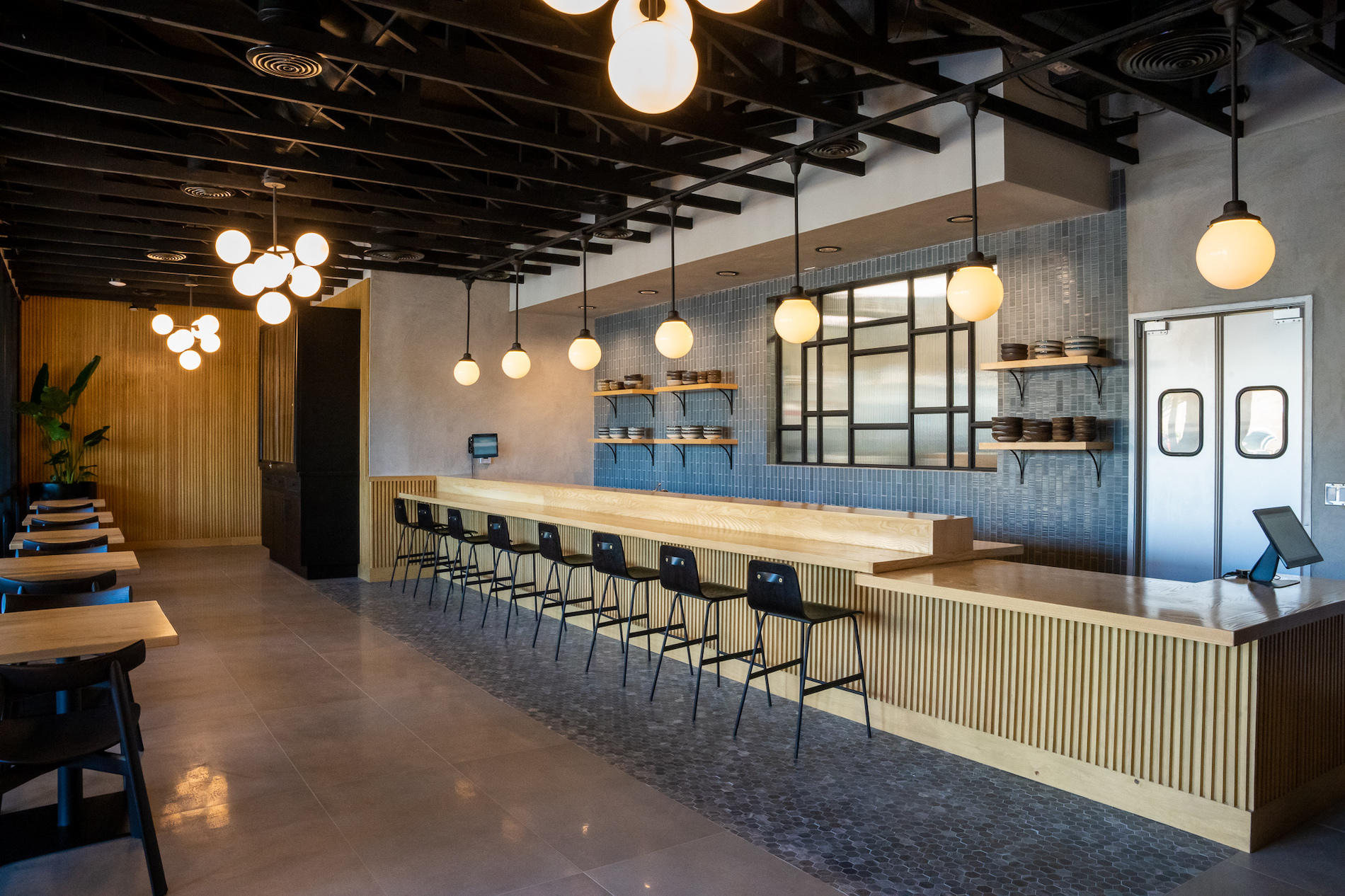 Beyond à la carte sushi and small plates, as well as the two omakase offerings, Kusaki will also offer cooked items like a burger with portobello fries and a citrus avocado salad. The restaurant isn't the first place in L.A. to offer plant-based sushi, but it is the first restaurant to debut a vegan omakase; though trendy offerings have come and gone over the years, Shojin in Little Tokyo and Culver City has served plant-based rolls since 2008. Other restaurants like Highland Park's Ichijiku and the newly opened Fiish in Culver City's Platform mall also have compelling vegan options on their menu.
Kusaki 2535 South Barrington Ave, West Los Angeles. Initial hours of operation beginning January 13: Mon–Thu 5–10pm; Fri, Sat 5–11pm; Sun 5–10pm.