In recent years we've witnessed the rise of escape rooms, the revival of old-school games via arcade bars, the installation of oversized smartphone games at the Dave & Buster's of the world and the unstoppable popularity of Disneyland.
Two Bit Circus synthesizes all of these types of experiences into a single space that feels very much like the technology-forward arcade of—not tomorrow—today. The Arts District's new "micro-amusement park" ("Small compared to Disneyland but huge for an entertainment complex," as CEO Brent Bushnell describes it) is a from-the-ground-up collection of virtual reality, escape rooms, motion-sensing games and trivia, all wrapped up in a sort-of-steampunk aesthetic that's as well-suited for a kitsch robot bartender as it is a virtual battle arena.
Yes, it's a hands-on, themed and sometimes photogenic space in the Arts District, but this is no short-term Instagrammable pop-up; this brick-and-mortar spot is here permanently and slated to open on September 7. Moreover, Two Bit Circus wants to cozy its way into your routine as your new neighborhood hangout, a place where you could drop $50 on games and food in an evening or just a couple of bucks during a daytime stop. There's a full-service bar that'll deliver to anywhere on the floor, a snack stand that slings flatbreads and taters tots, private-karaoke-room–like VR cabanas, a cushy lounge area and plenty of open seating. Parking at the small on-site lot is free, as is admission. Instead, you pay per game, which ranges from $1 to $3 per arcade game, or $15 to $25 for the "story rooms"—well-put-together escape rooms that combine real-life brain teasers, physical theming and virtual reality into settings like the command deck of a spaceship or an Aztec temple hidden inside of a mine.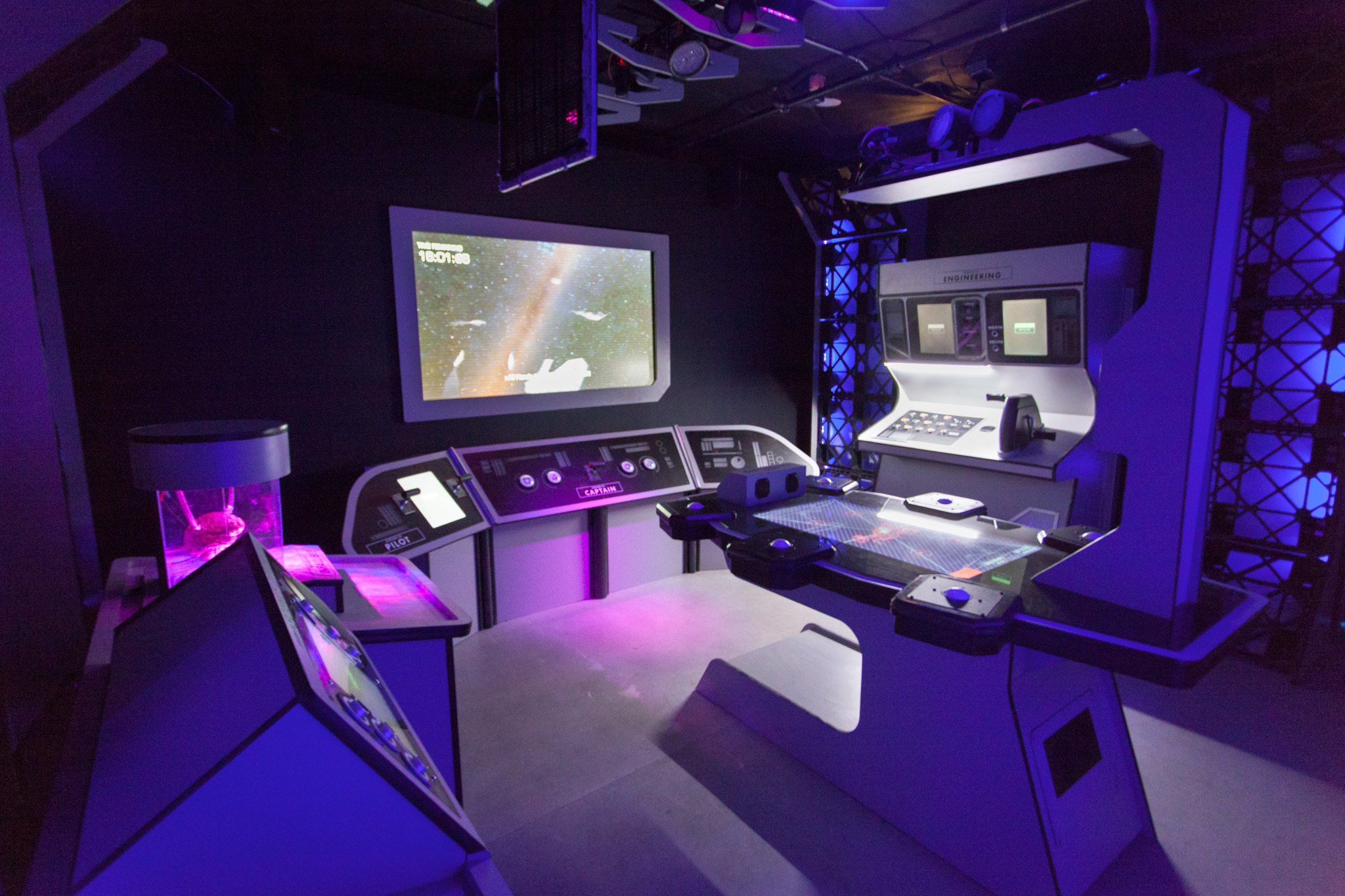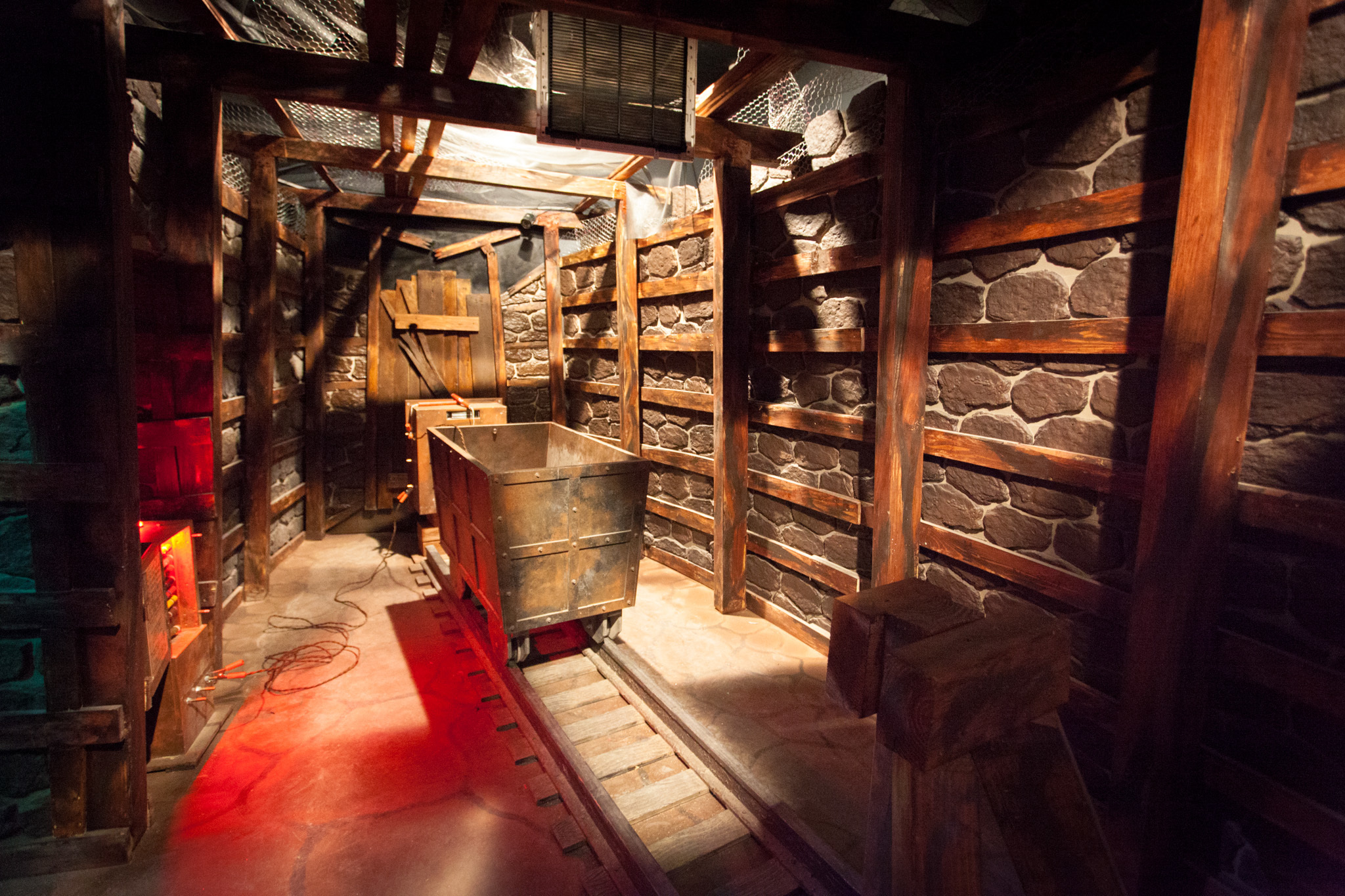 The no-cover situation means you can't lose by at least giving Two Bit Circus a try. You'll squeeze some multiplayer shenanigans out of the venue's VR experiences and its twists on old-school arcade cabinets: the Joust-inspired strategy game Killer Queen or the vertically-inclined Twister tactics of the Button Wall.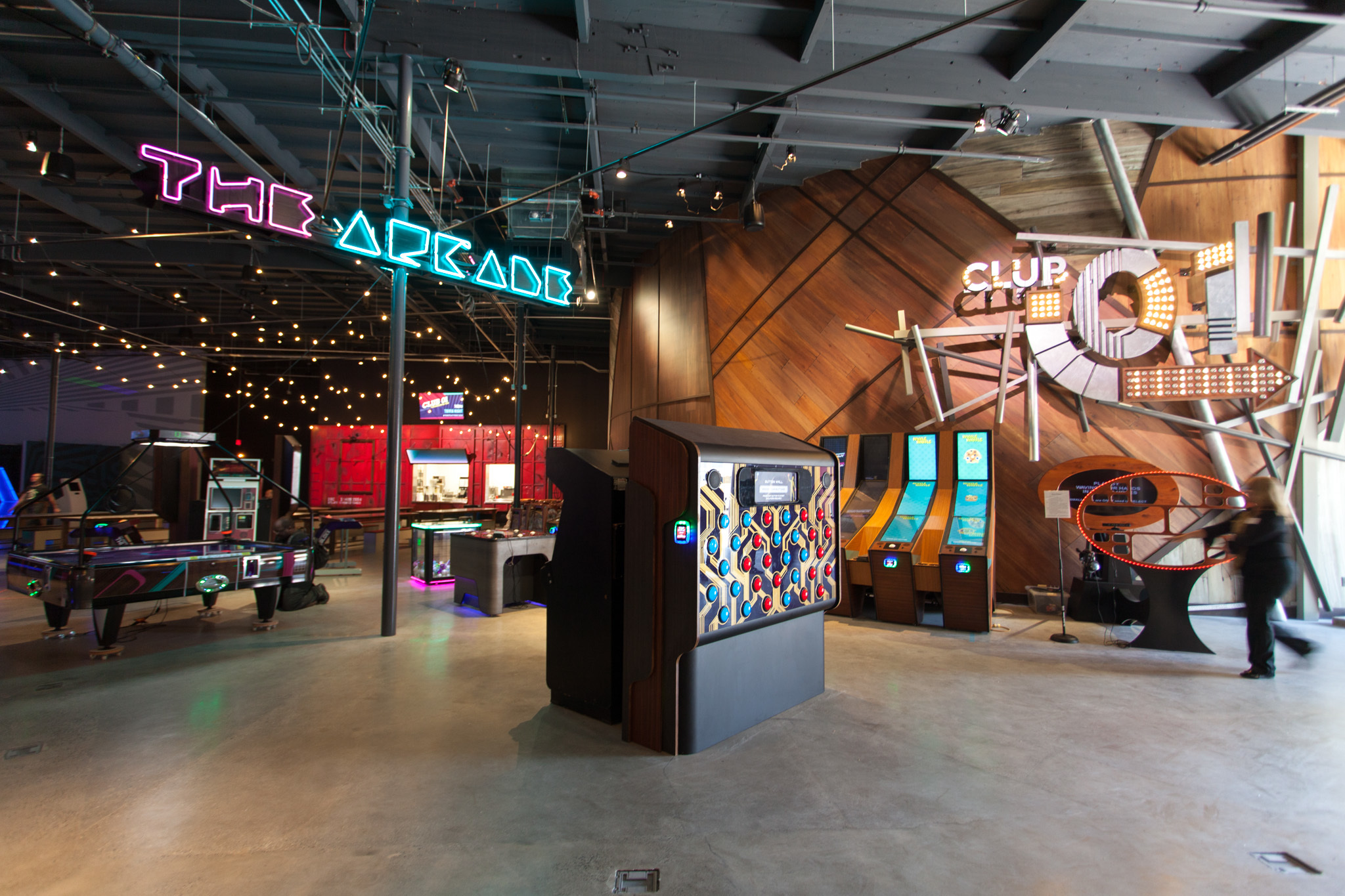 But the standout of the entire space is the Midway, which takes traditional carnival games and gives them tactile, technology-assisted spins. The four-player Big Top Balloon Pop translates the color-matching gameplay of Candy Crush into real-life with vibrant plastic balls that you chuck at a motion-and-color–sensing projection. In the head-to-head Demolition Zone, you cathartically swing a tether ball at a virtual construction site in a more physical take on Nintendo's Wrecking Crew. And then there's Skee-Ball because, well, in Bushnell's so-true words, "Skee-Ball is awesome, we couldn't open this place without Skee-Ball."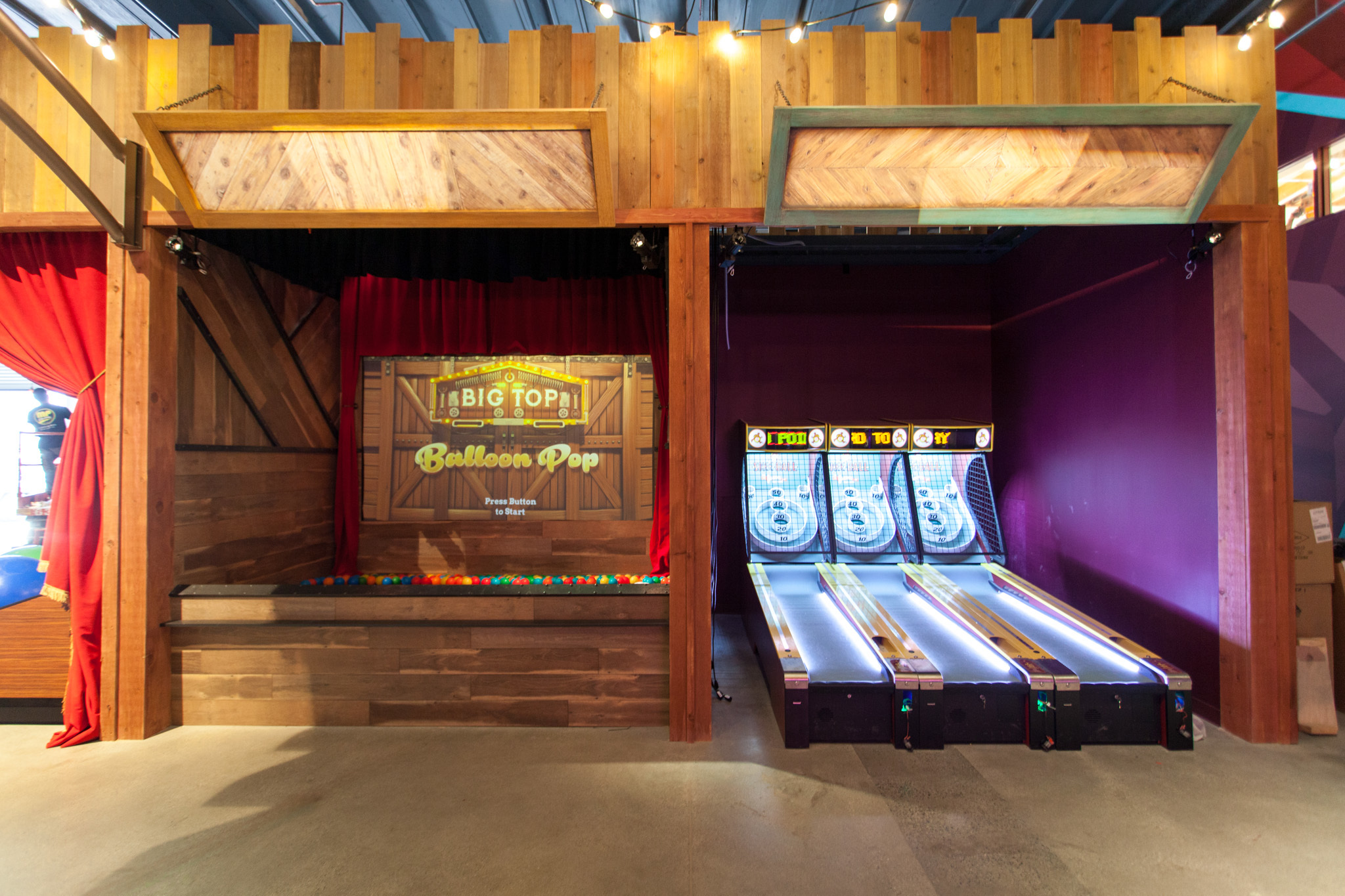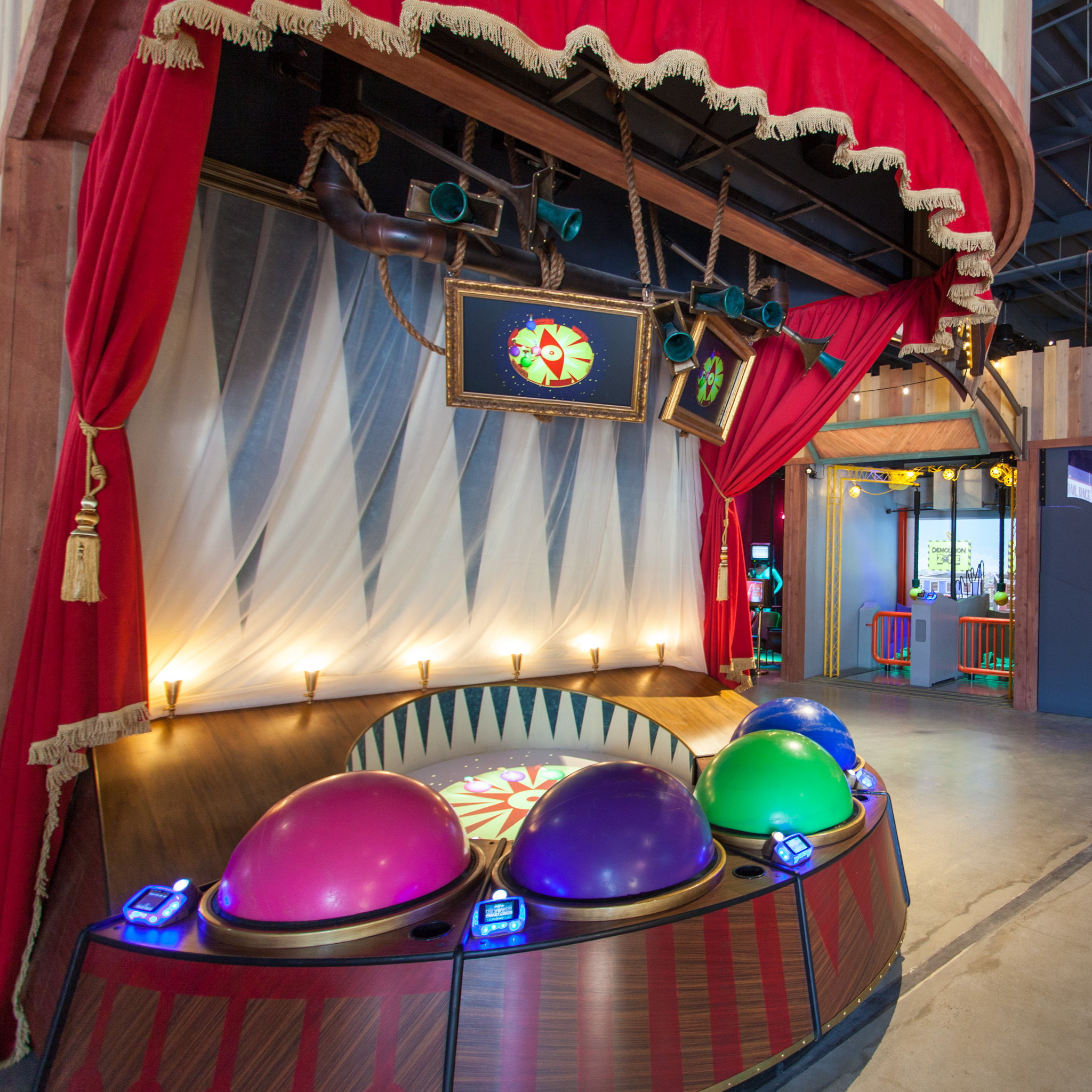 Two Bit Circus' most ambitious (but potentially unproven) experience is Club 01. With a touch screen at every seat, this club-like space will host an assortment of social activities, including escape games, trivia nights and wine tasting classes. The variety in scheduling seems geared toward repeat visitors, but we could also see that range of offerings as a social stumbling block; do the pinot sippers really want to mingle in the same complex as kids chasing Rabbids in a VR maze?
On the backend, some of the rotating experiences at Two Bit Circus act as a media platform of sorts, similar to how a multiplex sees an ever-changing slate of films. On Mondays, Tuesdays and Wednesdays, the spot plans to host "Beta Nights," during which visitors can test new experiences that, if well-received, will make it into regular rotation.
Bushnell has spent around a decade building (often branded) interactive, public installations for large-scale events like the Super Bowl and Olympics (he also co-founded the company responsible for the Rube Goldberg machine in OK Go's "This Too Shall Pass" video). "You build all this stuff, you take it to Comic-Con for five days, and then Comic-Con ends," he says of that temporal work, much of which is ultimately bound for the trash. But Two Bit Circus marks a much more enduring and forward-looking experience. The trial-and-error approach of the "Beta Nights"; the company's revenue-sharing relationships with developers; the consolidation of its corporate headquarters in the Arts District venue; its on-site research and development space and workshop—it's clear that this first Downtown location is a platform for expansion plans (and more potential locations to feed our Big Top Balloon Pop addiction).
Two Bit Circus is located at 634 Mateo Street in the Arts District. It opens September with the hours of Mon–Thu 4–10pm, Fri 4pm–1am, Sat 10am–1am, Sun 10am–10pm. You can get a sneak peek Aug 27–30 4–11pm for $25.