Heads up! We're working hard to be accurate – but these are unusual times, so please always check before heading out.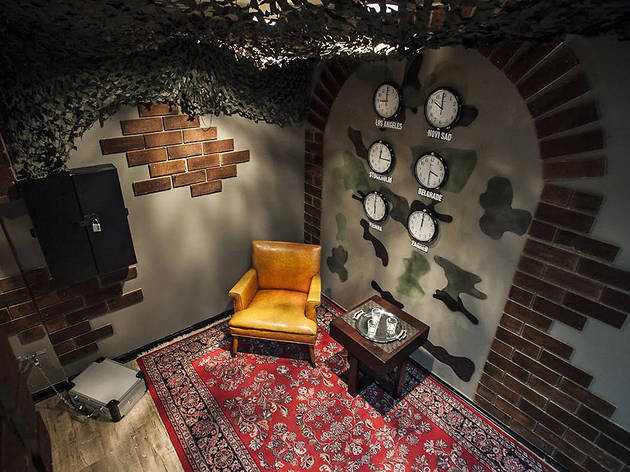 The best Los Angeles escape rooms
Put your puzzle-solving skills to the test in one of the best Los Angeles escape rooms
The next time your friend group is trying to figure out what to do, suggest trying out one of the best Los Angeles escape rooms. You can only spend so many days at the best beaches in Los Angeles and nights at the best cocktail bars in L.A. before you get a little bored. These real-life puzzle games will certainly keep you entertained, whether you choose a difficult-to-solve brain teaser or terrifying horror simulation. Once you finish the challenge, you can head to one of the best arcade bars in Los Angeles to either celebrate your success or mourn your loss with a few drinks and some more games.
Los Angeles escape rooms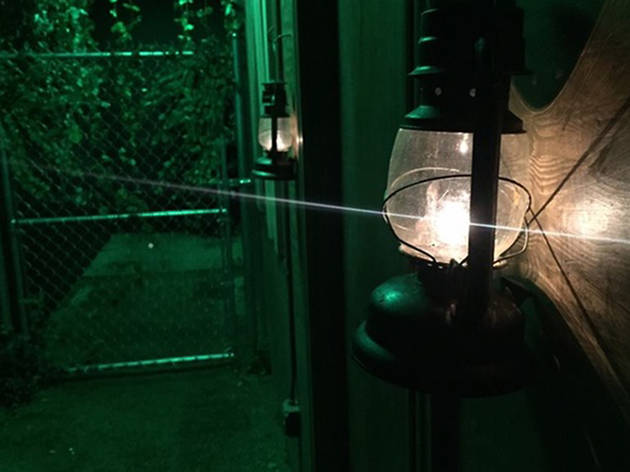 Photograph: Courtesy Groupon
The Room won't let any players under the age of 15 into their rooms, so you know they mean business. "The Cabin" is particularly grisly: Players must find their way out of a carnivorous serial killer's home to avoid being consumed. "The Spaceship" offers an option for those who don't like gore. Though you might feel an adrenaline rush as you track down astronauts taken captive by a potentially hostile interplanetary life force, there's no blood or guts involved.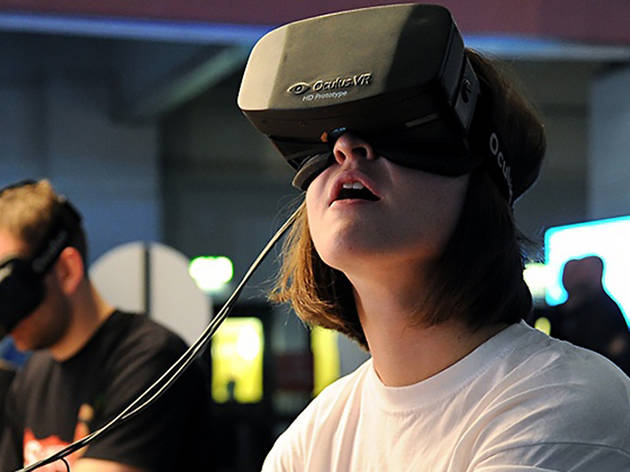 Photograph: Courtesy Groupon
Maze Rooms takes the traditional escape room format to a new dimension in its VR game. After donning Oculus Rift headsets, players find themselves in a space station on the edge of the cosmos. The VR environment allows you to move objects using telekinesis, shoot laser beams and play with weightlessness—all without ever leaving Earth.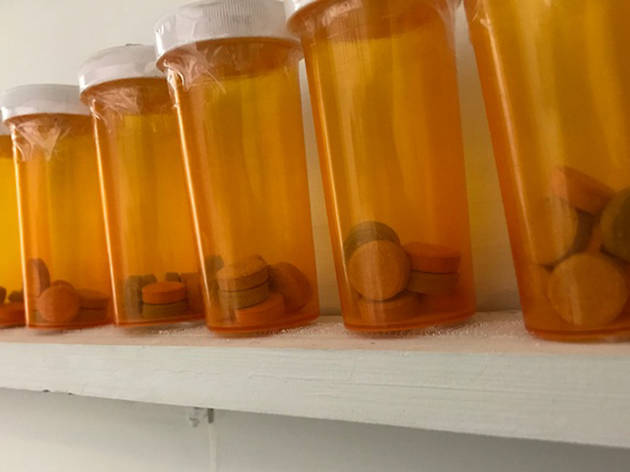 Photograph: Courtesy Groupon
The Los Angeles escape room with the strongest commitment to its theme is undoubtedly Entropy LA. During this 90-minute, six-person experience, players help Entropy test a dimension-hopping time machine by solving a series of puzzles. Don't worry: You'll be able to make it back through the wormhole when the time is up.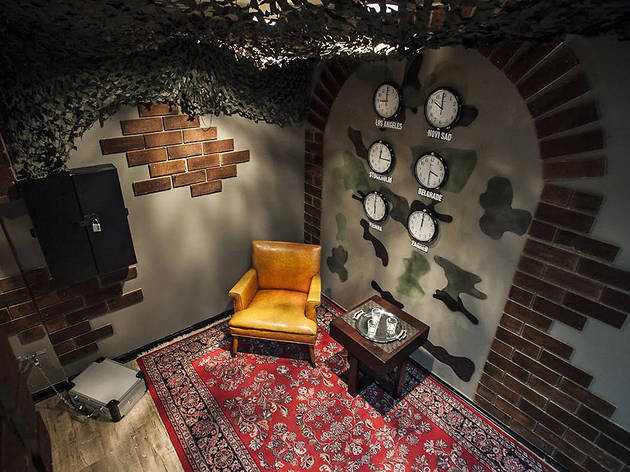 Photograph: Courtesy Fox in a Box Los Angeles
4. Fox in a Box Los Angeles
The themed rooms at Fox in a Box range from history (evading the Zodiac killer or finding Nikola Tesla's final invention) to fantasy (planning the diamond heist of the century or saving yourself from a zombie attack). Larger groups can even book two bunkers at the same time to go head-to-head in the Cold War–themed simulation.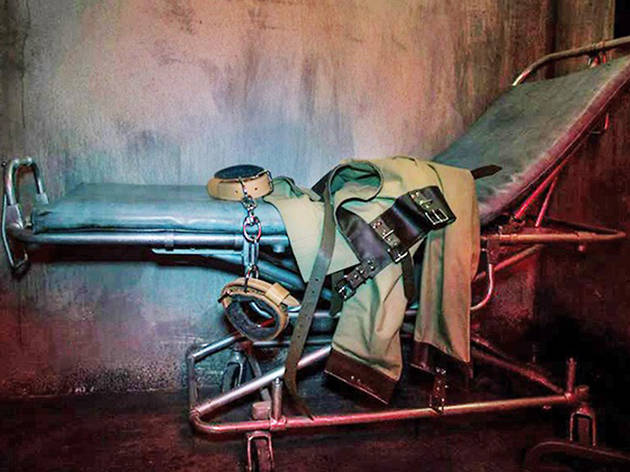 Photograph: Courtesy Groupon
This Hollywood escape room has something for scaredy cats and brave souls alike. If you're bringing the fam, opt for the bunker-themed room. You only have an hour to destroy the incriminating evidence and escape, but it won't scare you silly. The insane asylum room isn't for the faint of heart, though, so choose wisely.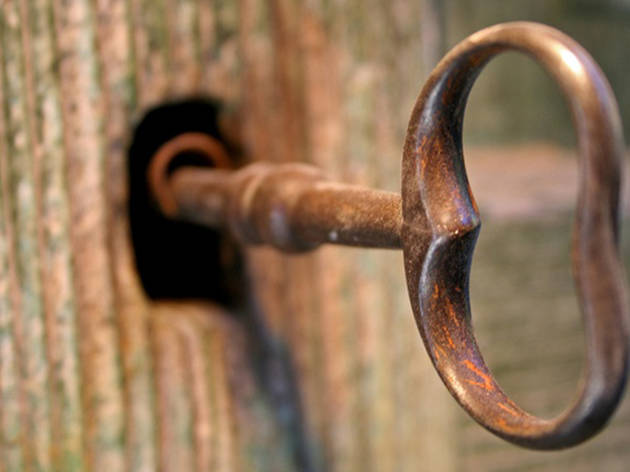 Photograph: Courtesy Groupon
You have three choices at Escape House: Find your way out of a mob-run Prohibition-era bar, locate the vaccine that will protect you from a zombie apocalypse or uncover the identity of the mysterious host of the masquerade ball. Escape room veterans should try the zombie-themed room, which has an escape rate of just 52 percent.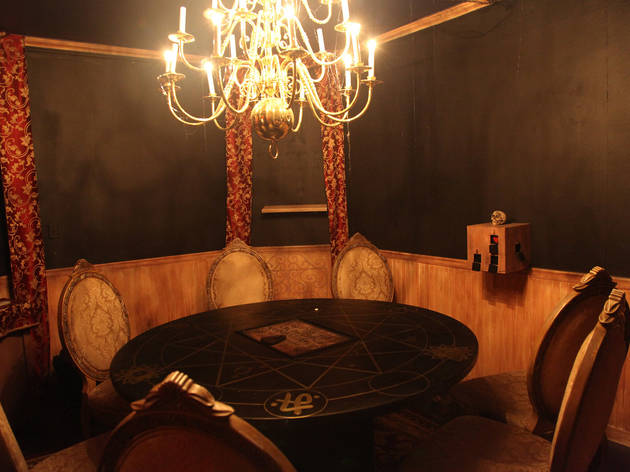 Photograph: Courtesy Enigma
Enigma offers five different escape rooms that cover a wide array of themes. Love tales from the great beyond? Go ghost-hunting for the evil spirit that captured a French countess at a seance. Prefer true crime stories? Search for crime scene clues that might prove that a suicide was, in fact, a murder.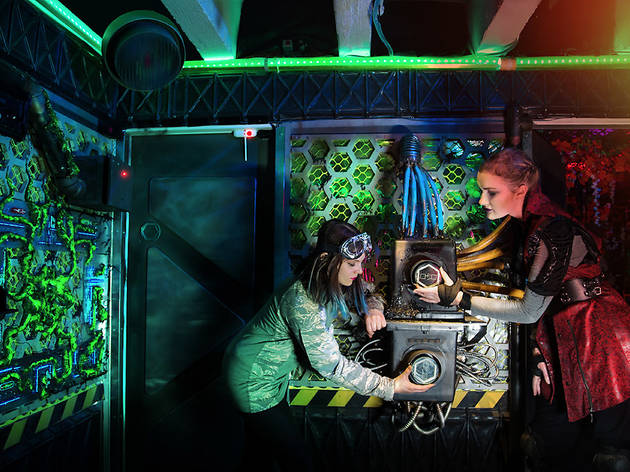 Photograph: Courtesy 60Out
With 23 different escape rooms across 60Out's seven Los Angeles locations, you're almost spoiled for choice. Put your wits to the test as a DEA agent trying to outsmart a cartel leader, a crew trying to retrieve a weapon aboard an abandoned spaceship or a magician trying to save his or her teacher, among other scenarios.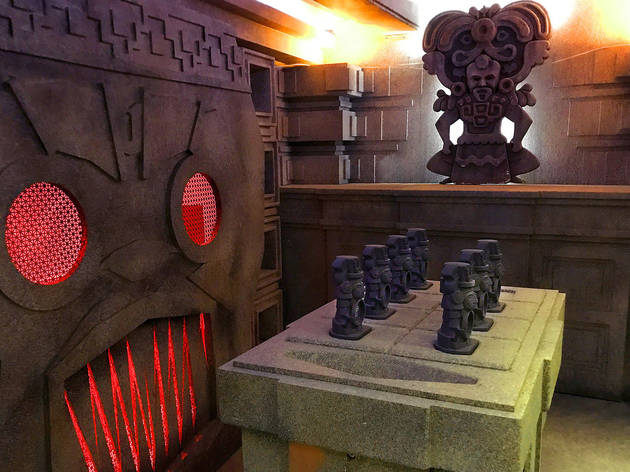 Photograph: Courtesy Escape Room LA
Escape Room LA's five different simulations will appeal to all kinds of thrillseekers—even pint-sized puzzlers. Children between the ages of 9 and 13 can sign up for the kid-friendly versions of "The Cavern" and "The Theatre" on Saturday and Sunday afternoons.
Two Bit Circus wants to be your Arts District arcade hangout. The "micro-amusement park" contains virtual reality attractions and old-school–inspired arcade games, as well as "story rooms." These meticulously themed escape rooms combine both tactile puzzle solving with VR experiences in settings that range from the deck of a spaceship to a jungle raft.