Where to find the best arcade bars in Los Angeles
Quarters? Check. Game face? Check. We played our way through LA's best arcade bars to find the ultimate game night out.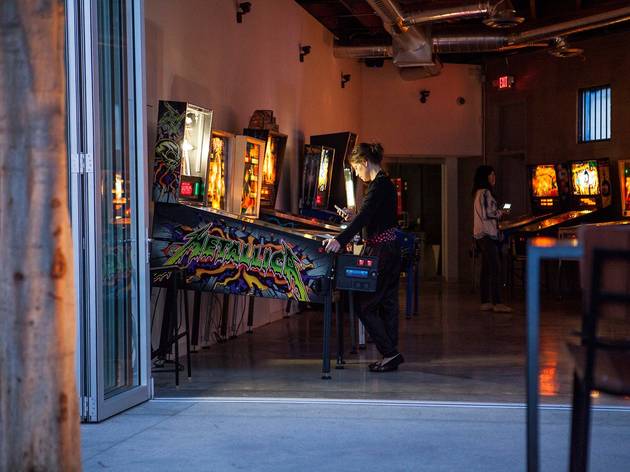 If you're a product of the '80s, there's a decent chance you spent a good portion of your adolescence (and your quarters) in an arcade. Sure, you might have moved on to a PlayStation or an Xbox, or even a human relationship by now, but when it comes to indulging your inner child, sometimes there's just no substitute for a side-scroller. Fortunately, you're not alone, and you needn't frighten any children to get your fix. We've compiled a list of the best adult-friendly arcade bars in the Los Angeles area, ones where you can both order a cocktail or a beer and play some Space Invader (hence why Pins and Needles, which is an excellent pinball arcade but does not have drinks, isn't on here). From a trendy Arts District bar to an Echo Park spot that doubles as a restaurant, here are our favorite arcade bars in the city.
Save your quarters for these arcade bars