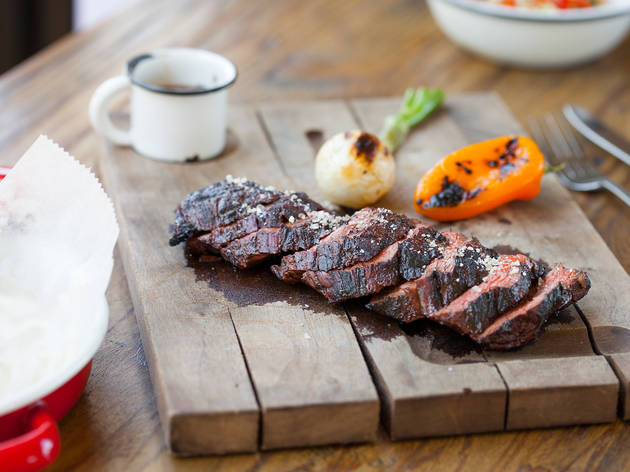 1/14
Photograph: Jakob N. Layman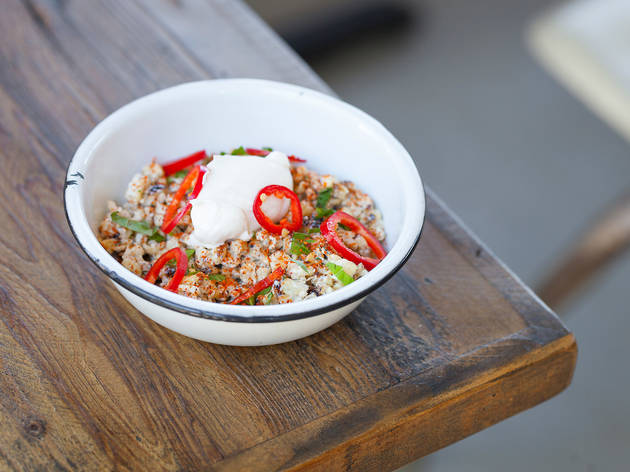 2/14
Photograph: Jakob N. Layman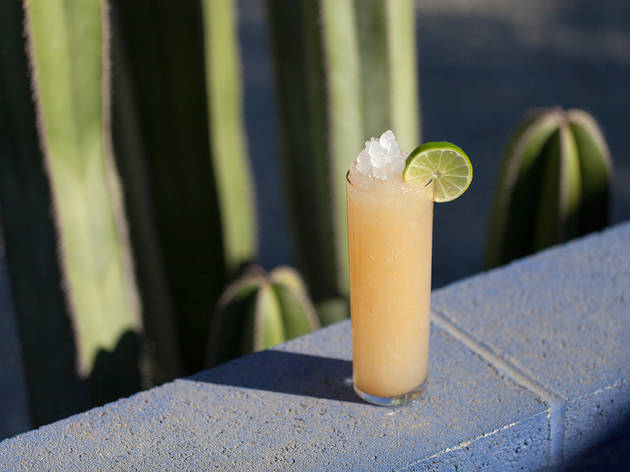 3/14
Photograph: Jakob N. Layman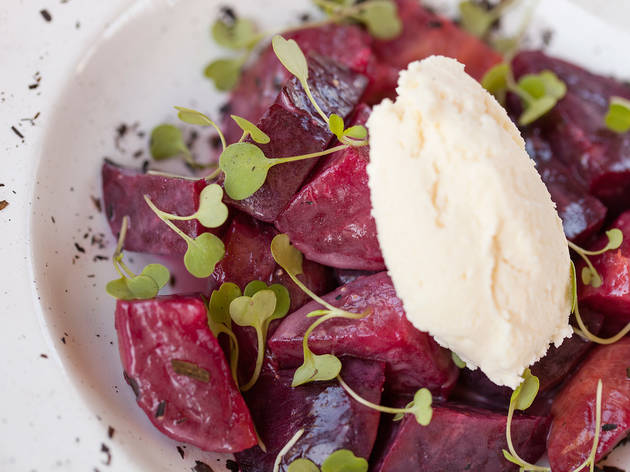 4/14
Photograph: Jakob N. Layman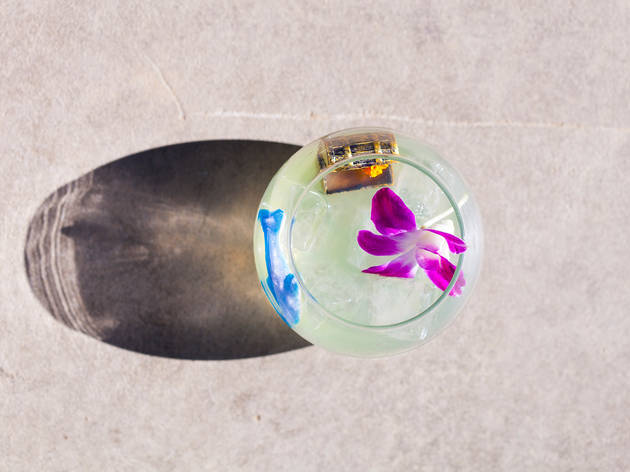 5/14
Photograph: Jakob N. Layman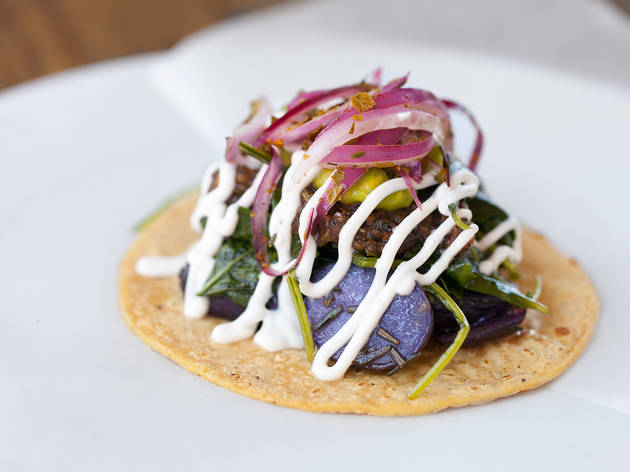 6/14
Photograph: Jakob N. Layman
7/14
Photograph: Jakob N. Layman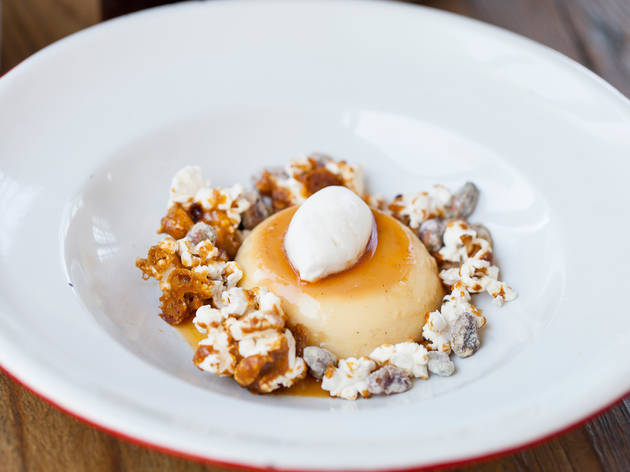 8/14
Photograph: Jakob N. Layman
Corn flan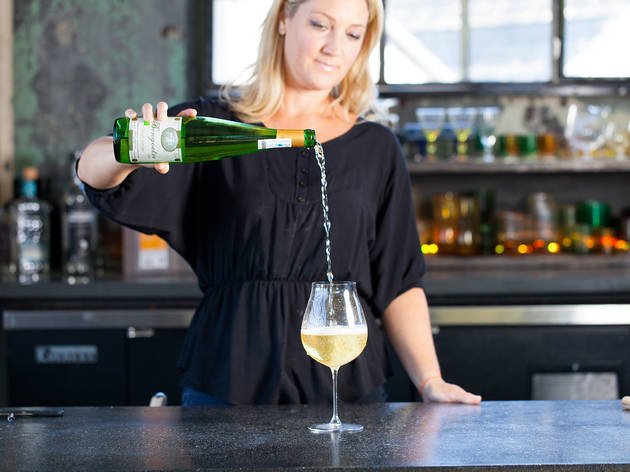 9/14
Photograph: Jakob N. Layman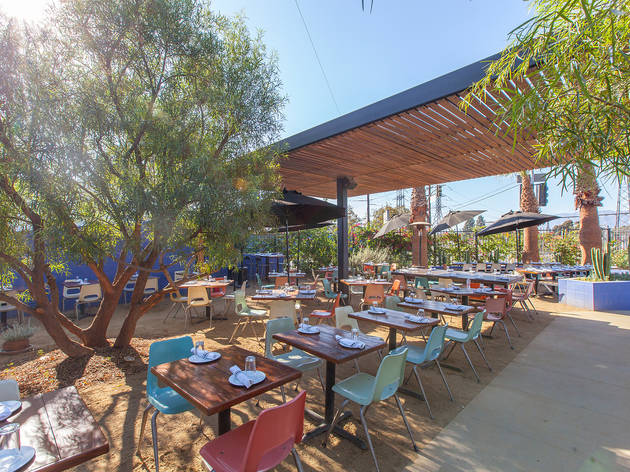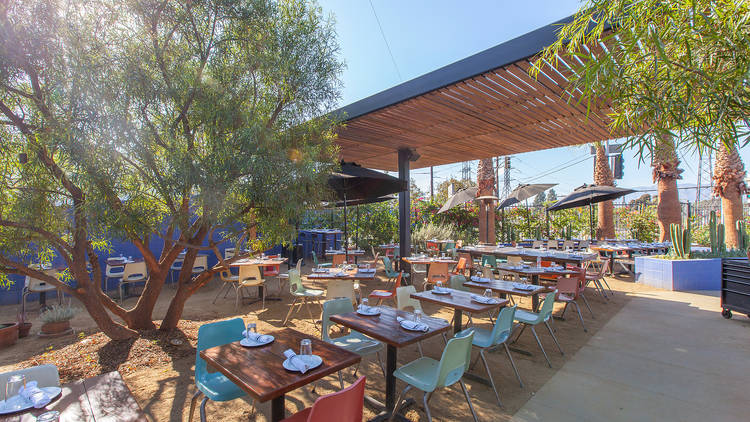 10/14
Photograph: Jakob N. Layman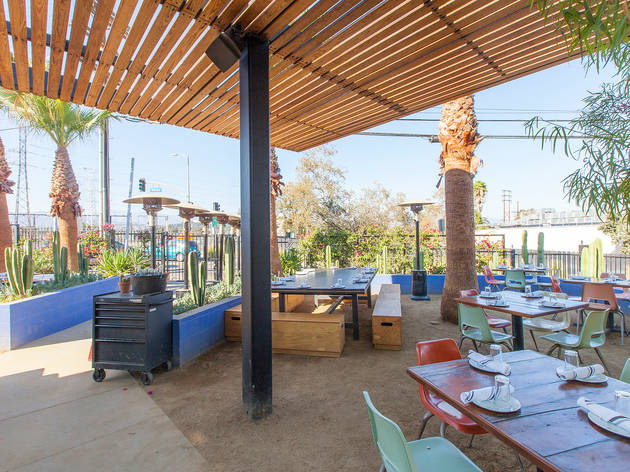 11/14
Photograph: Jakob N. Layman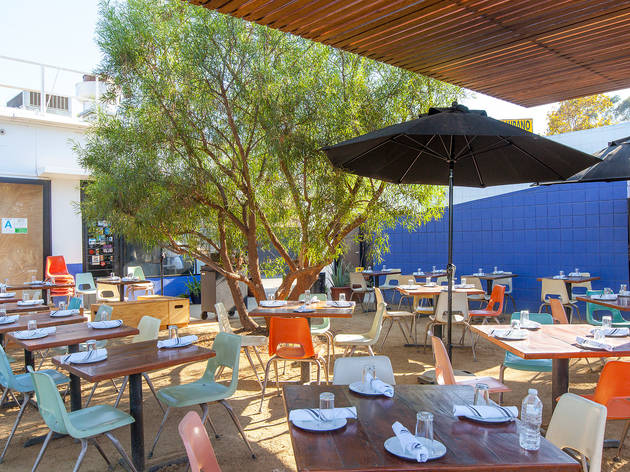 12/14
Photograph: Jakob N. Layman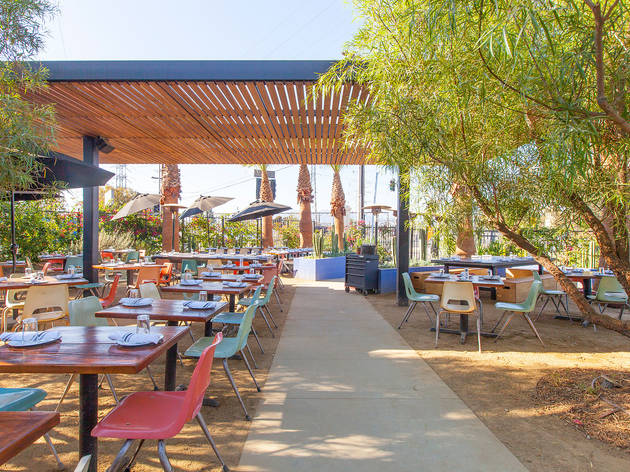 13/14
Photograph: Jakob N. Layman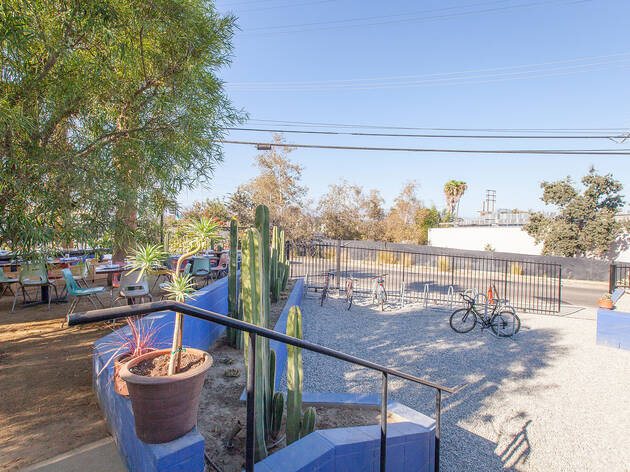 14/14
Photograph: Jakob N. Layman
Time Out says
Tacos, steaks and killer cocktails are making waves at this fun Frogtown hangout.
"Is Salazar good?" someone asked me recently, to which I replied, "It's fun." That's not to say that Salazar isn't good—it is, in fact, pretty great—but it's also a blast, in the way that impromptu day drinking in your friend's backyard is a blast. I say this after we waited almost two hours for a seat (granted, without a reservation), a period of time that would normally make me throw my hands up in frustration and walk out. But Salazar, a former mechanics shop turned taco and cocktail haven, is worth the wait. One easy way to pass the time: Grab a drink at the bar and hang out in their twinkling, gravel-lined courtyard while you wait for that "Your table is ready!" text from the hostess stand.
Once inside, the pared-down menu allows for easy ordering. Chef Esdras Ochoa, who made his name with Mexicali Taco & Co., channels his devotion to fantastic tortillas and mesquite grilled meats through a selection of tacos, sides and steaks. Consider the tacos an appetizer and start from there. The pollo asado might seem like a safe choice, but it was my favorite—the chicken is tender and grilled to perfection, and I wished I had ordered more of them. The al pastor is a winner, too—topped with a charred slice of sweet pineapple and preceded by a beautiful, smoky aroma, it's a little more luxurious than, say, its counterpart from Leo's (then again, the tacos at Salazar are all $3.75, not $1.25). I was smitten by the carne asada, but the sweet potato taco, one of Ochoa's rotating veggie options, was a little lackluster. Avocados, salsa vaquero, cilantro and onion top each taco.
There were three different cuts of steak on the menu during my visit, and with a view of the open kitchen and grill, it's hard not to be tempted by one of the sizzling slabs of meat (I've heard the pork chop is quite good as well). A sliced hanger steak comes with tortillas and salsa vaquero, and while it's a little too close in concept to the carne asada taco, assembling it in DIY fashion is a fun perk. It's not all about the meat here, though: a beet salad is topped with some of the creamiest Mexican ricotta in recent memory, the sweetness cut by a few bunches of wild arugula. Ochoa's version of esquites (street corn) is a buttery mound of blackened corn, tossed together with chiles and cream—a bowl that I found myself spooning into over and over again, and then wanting even more.
Dessert arrives in the form of corn flan surrounded by popcorn. I could have done without the dry popcorn—and even the flan itself was flat and underwhelming—but it's a fun dish. And, at least for most of the time, fun and flavor go hand in hand at Salazar.
Vitals
What to Eat: The beet salad ($11). The pollo asado taco, the Al Pastor taco ($3.75 each). The hangar steak served with tortillas and salsa ($26). The esquites ($7).
What to Drink: Aaron Melendrez, formerly of the Normandie Club and the Walker Inn, is killing it when it comes to Salazar's cocktail program. He's already shaking up one of the best palomas ($10) in the city—a super smoky blend of mezcal, ancho chili liquor, grapefruit, honey and salt—plus a fun fishbowl concoction called the Savila y Coco ($14) that will put you under the table if you're not careful (guys, there's a miniature treasure chest and gummy sharks floating inside). Gin, mezcal, elderflower and mint are all mixed together to create the pool blue, boozy beverage—but it also features aloe and coconut, so it's totally healthy, right? Right.
Where to Sit: You're sitting outside at Salazar, unless you're hoping to snag a spot at the first-come, first-serve bar (though even that is in an open-air space). Out in the courtyard, there is dust below your feet, cacti poking up through the ground and a view of the San Gabriel Mountains in the distance.
Details
Address:
2490 Fletcher Dr
Los Angeles
90039

Contact:
Opening hours:
Tue-Thu 5pm-Midnight; Fri 5pm-1am; Sat 10am-1am; Sun 10am-10pm
Do you own this business?
Rating Breakdown
5 star:

2

4 star:

5

3 star:

0

2 star:

1

1 star:

0
Salazar's patio is very beautiful, though can be noisy when ambulances and police cars pass by. The food overall is okay, but the margarita was definitely worth the trip!
Salazar is a transformative, impeccably designed space, but without any of the stuck-up pretense that typically comes along with that. It's a laid back, beautiful spot in a grove of drought tolerant trees and shade structures. I really enjoyed the al pastor and chicken tacos, as well as the steak, though I found my cocktails pretty disappointing. It's too pricey to be a regular hangout, but as an experience it's well worth it.
Enjoyed my Sangria and Hibiscus Punch! This place has a very cute outdoor patio. Enjoyed the Hanger Steak and tacos. This place is definitely recommended for meat eaters!
My new favorite spot for caesar salad and tacos, Salazar exceeded my expectations! The vibe is great for both fun group dinners or a romantic night out. The patio gets a little cold in the winter even with the heat lamps around you, but you can easily fix that by layering up. Don't forget to try their Paloma.
Such a great vibe, great setting, great food. I love it there!
This place is so fun! There's a very communal vibe, people of all different styles and ages and everyone sitting outside making lively conversation over delicious tacos (the flour tortillas are amazing) and yummy cocktails. My only complaint is that we had to wait almost two hours for a table. I get that the place is great and fun and yummy and there's a ton of buzz, but it's a bummer to have to wait so long and not be able to make a reservation.