The 5 best events at this weekend's Delicious Little Tokyo
Headed to the first Delicious Little Tokyo this weekend? Don't skip out on our top event picks of the festival.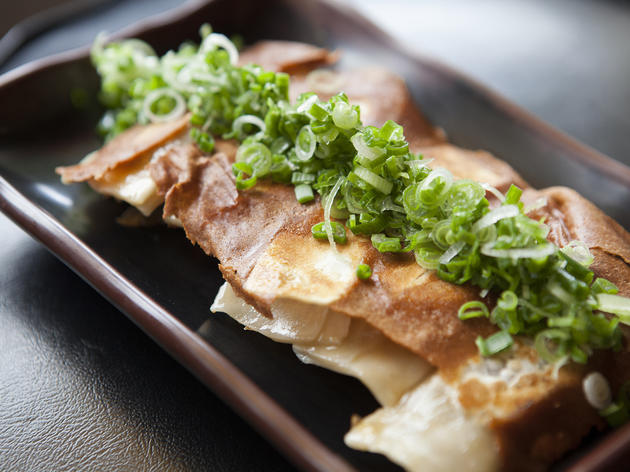 A trip to Japan may not be within reach for most of us, but Go Little Tokyo is solving our FOMO travel pangs with the very first Delicious Little Tokyo festival this weekend, a celebration of Japanese food and drink that runs from July 29-31. Workshops, tours, discounts and special menu items will flood the Downtown neighborhood, giving visitors the chance to experience Japan (or at least a taste of it) without ever leaving LA. There's plenty going on—you can check out the full schedule here—but we've narrowed our favorite picks down to five delicious events.
1. Kanpai Crawl (Saturday): This evening event starts with a cold beer at the Higashi Obon Festival, then moves to Izakaya & BAR Fu-ga for a shochu tasting. The night finishes with more drinks at Wolf & Crane and Far Bar. 5-11pm, $10, RSVP here
2. Shochu Night in Little Tokyo (Saturday): Held at Izakaya & BAR Fu-ga, this event offers appetizers and shochu tastings from a somm, covered by a $5 cash entry at the door. Additional shochu flights and cocktails can be purchased for extra. 6-9pm, $5, RSVP at littletokyovibes@gmail.com
3. JANM Cultural & Culinary Walking Tour (Sunday): Join the Japanese American National Museum on a docent-led tour, where you'll learn about the history of the neighborhood while sampling treats from local restaurants and cafes. 10:30am, $28-$35, RSVP here
4. Mixology class at Wolf & Crane (Sunday): Learn from Japanese whiskey masters at the Little Tokyo cocktail bar, where they'll teach you how to make a couple of their favorite cocktails (yes, you'll be able to taste them). Then stick around to take advantage of their happy hour. 2:30pm, free, RSVP here
5. Deals and Discounts (Friday-Sunday): Throughout the weekend, restaurants, bars and shops throughout Little Tokyo are offering sweet deals to make exploring the neighborhood a little easier on your wallet. Ice cream is buy one, get one free at Honey & Green; one-off ramen dishes can be found at Marugame Monzo; and diners can score a free dessert with any dinner purchase at Toshi Sushi. For a complete list of deals, check out the Delicious Little Tokyo guide here.
Will you be attending Delicious Little Tokyo this weekend? Let us know in the comments below!