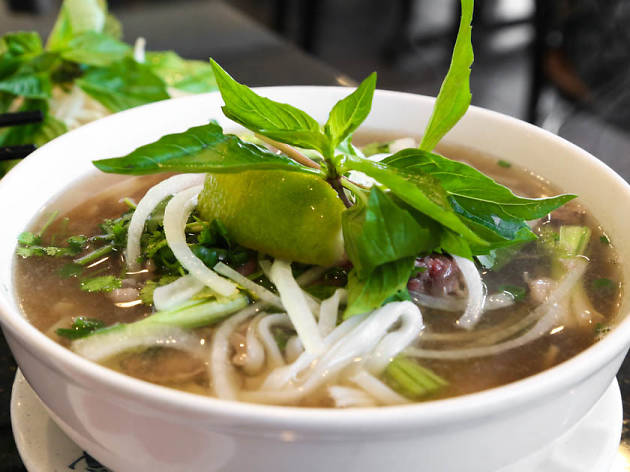 The best pho in LA
From a no-nonsense joint in Rosemead to a family-run stand on Sawtelle, we found the best pho in the city
Pho achieves an impressive paradox: While delivering an intense, balls-to-the-wall beef experience, the balance of rice noodles, nearly clear broth and a final plunk of fresh herbs and bean sprouts manages to make this comforting beef soup a light dish that's still deeply satisfying. Add to that an aromatic host of seasonings, charred onion, ginger and a pop of fish sauce, and a bowl of good pho might just have the best beef broth on the planet. If you're looking for cheap eats and a lighter alternative to ramen, head to one of these pho spots (they're not all in the SGV!), grab your chopsticks and dig in.
Craving Thai food instead?
Go beyond pad thai at our favorite Thai restaurants in the city.