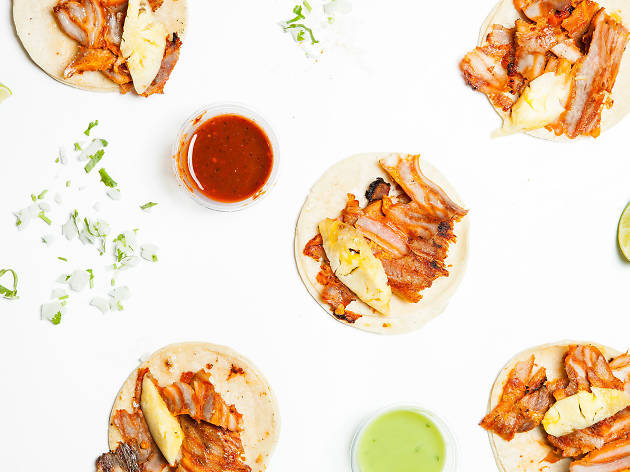 The 15 best cheap eats in Los Angeles
Save your big bills for another day. We have you covered with a few of L.A.'s best cheap eats for $10 or less.
Rents may be sky-high, but Los Angeles is still a city where you can find great food without breaking the bank—and we're not just talking about a Double-Double at In-N-Out. Times are especially tough and every dollar counts, so from udon in Glendale to tacos in West L.A., here are a few of the city's best inexpensive eats, all ringing in at $10 or under.
Discover more affordable restaurants with our checklist of the 50 best affordable food joints in L.A.
Just a quick note: You may find that some of these dishes are anywhere from a few cents to a couple of dollars more expensive on popular delivery apps than the prices we've listed below. To help keep all of these dishes affordable (and to better support restaurants), we've included as many links as possible that allow you to order directly from each spot.
Get your spare change ready: