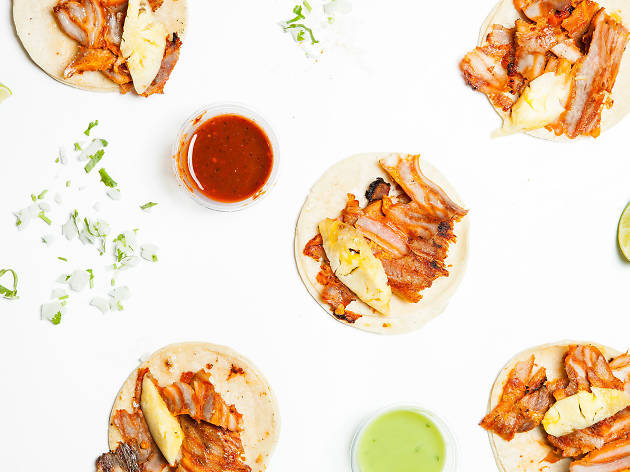 The 16 best cheap eats in Los Angeles
Save your big bills for another day. We have you covered with a few of L.A.'s best cheap eats for $10 or less.
Rents may be sky-high, but Los Angeles is still a city where you can find great food without breaking the bank—and we're not just talking about a Double-Double at In-N-Out. Times are especially tough and every dollar counts, so from udon in Glendale to tacos in West L.A., here are a few of the city's best inexpensive eats, all ringing in at $10 or under.
Discover more affordable restaurants with our checklist of the 50 best affordable food joints in L.A.
Get your spare change ready: