The 15 best spots for ramen in Los Angeles
Sip, chew and slurp your way through these crave-worthy bowls of noodles with our guide to the best ramen in L.A.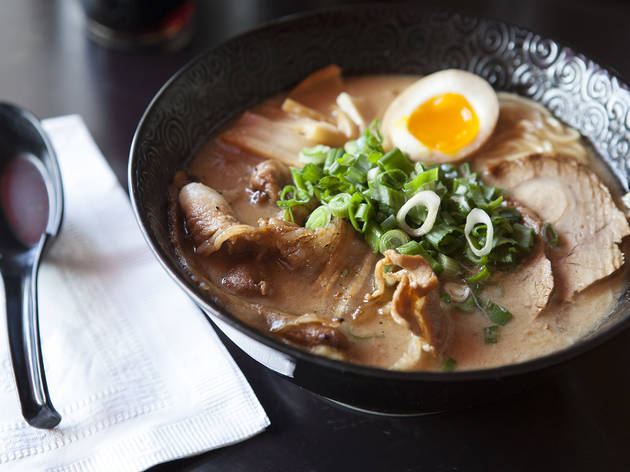 With an explosion of ramen joints from West L.A. to the South Bay, you don't have to look far (or fork over much) for this coveted, comforting dish. Stellar bowls of ramen can be found in upscale Japanese restaurants, hole-in-the-wall eateries, peppered throughout Little Tokyo, hiding in major shopping malls and, at this point, all over the city. Whether you like your broth tonkotsu (long-simmered pork bone), miso, shoyu (soy) or shio (salt) flavored—or are in the mood for ramen from Tokushima or any other given part of Japan—noodle options are aplenty. We've picked out our favorite ramen spots with bowls worth slurping.
Discover the best ramen in L.A.
Hungry for more Japanese food?
You've tackled the best ramen spots in L.A., so now it's time to move on to the other incredibly popular Japanese dish. Eat your way through our list of the best sushi restaurants in town.