The best piercing shops in Los Angeles
Go edgy or elegant at these piercing shops in Los Angeles, where all your body modification dreams can come true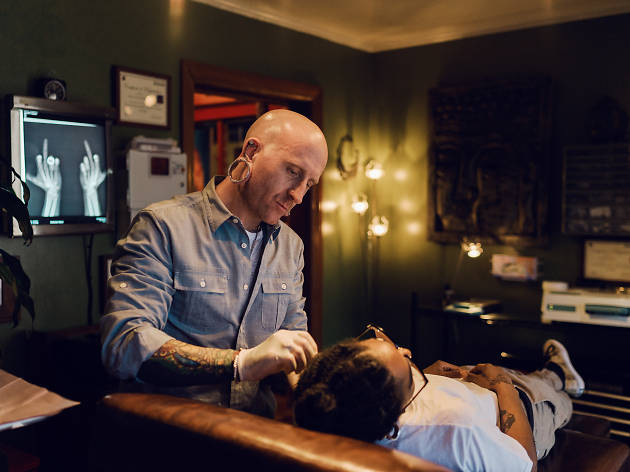 Body piercing shops are packed these days as the multi-hole look has swung majorly back into fashion. When we recently talked to one of L.A.'s most popular piercers, Brian Keith Thompson, at Body Electric in West Hollywood, he told us that he's as busy as he's ever been with A-listers and it girls alike—so if you're trying to find out where to see celebrities, you might want to try his shop. While a face or body full of percings might seem edgy to some, these days it's right on-trend, but if you need a little liquid courage before your appointment, we suggest heading to one of L.A.'s cocktail bars for a few drinks!
L.A.'s best piercing shops
Looking for a tattoo instead?
Whether you're looking for neo-traditional Japanese designs or a classic black-and-grey portrait, these shops are the real deal, and are staffed with true artists.
Read more