A guide to the Hollywood Christmas Parade 2018
Check out our Hollywood Christmas Parade guide for ticket info, performances, special guests and more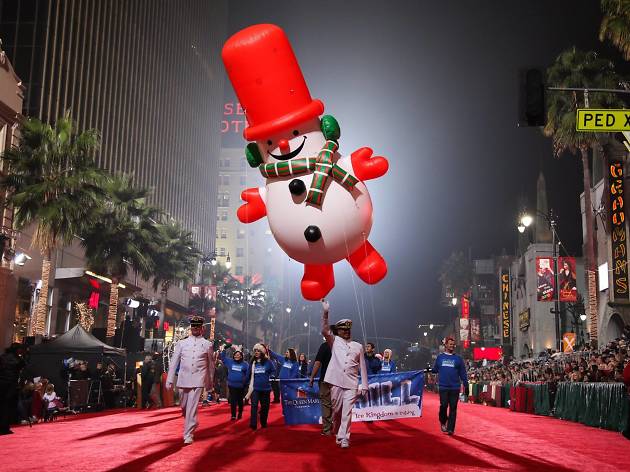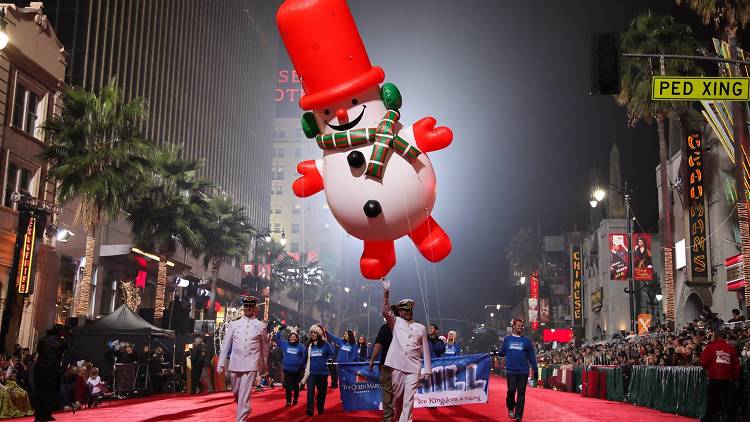 And the countdown to Christmas begins! There are little markers in L.A. that let us know that one of the most exciting times of the year is soon approaching: Christmas lights being lit, holiday music on the radio and the Hollywood Christmas Parade. Every year we don our gay apparel (still too tight from Thanksgiving dinner) and head to the Hollywood Walk of Fame as it is transformed into a winter wonderland. Here is everything you need to know about the Hollywood Christmas Parade.
When is the Hollywood Christmas Parade 2018?
The Hollywood Christmas Parade takes place on Sunday, November 25, 2018 at 5pm.
How can I watch the parade?
Reserved grandstand seating is available to purchase here. Tickets range from $32.50 to $85. Curbside viewing along the parade route after Highland Avenue is free, and all the action will be televised on the CW on Friday, December 15 at 8pm.
Where does the parade start?
The parade begins at Hollywood Boulevard and Orange Drive, heads east until Vine Street, south on Vine until Sunset Boulevard and continues down Sunset until reaching Orange Drive. A route map and street closure information can be found here.
Who will be performing?
Nancy O'Dell will be the grand marshal of the parade, with performances from Mikalah Gordon, Kimberly Caldwell-Harvey, Ruben Studdard, David Archuleta and Ashanti. The parade will feature plenty of balloons, marching bands and equestrians and more.
RECOMMENDED: Everything to know about Christmas in Los Angeles
Looking for more Christmas merriment?
There are many things going on around town to spread the holiday cheer and get us ready for the winter season. Here is a list of our favorite Christmas events and holiday activities in L.A..