August 2020 events calendar for Los Angeles
Plan your month with our August 2020 events calendar of the best activities, including free things to do, festivals and our favorite summer concerts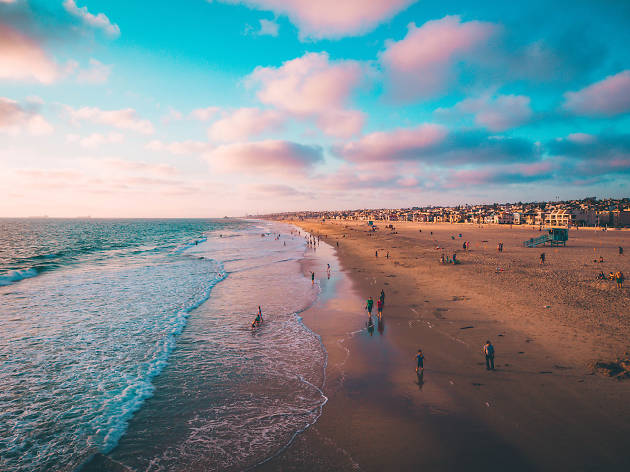 August may signal summer's home stretch, but that doesn't mean the fun needs to end. Grab an ice cream cone or dive into a pool party while it's still warm—ah, who are we kidding, it's always perfectly pleasant in Los Angeles. Keep sipping those summer cocktails, head to one of the county's best beaches and follow our August events calendar for the best festivals and activities in L.A. this month.
RECOMMENDED: Full events calendar for 2019 and 2020
Time Out loves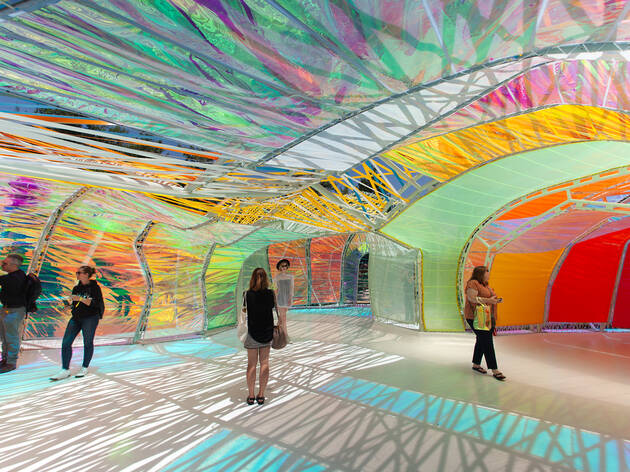 Things to do, Event spaces
La Brea Tar Pits and Museum, Miracle Mile
A criss-cross of airy rainbow tunnels have made their home at the La Brea Tar Pits this summer.
Popular
Things to do
Anaheim Convention Center, Anaheim
A long time ago in a galaxy far, far away, every series didn't need its own fan expo… but we'll make an exception for Star Wars. Over four days at the Anaheim Convention Center, attend panels and screenings about Star Wars movies and TV shows, all while participating in contests and stocking up on so. much. merch. The last time Celebration was in Anaheim, all of the cast of the then-upcoming Episode VII was in attendance—but with the next trilogy not due out until 2022, we're not quite sure what to expect at this one. Regardless, this is a can't-miss event for fans of Force (take a look at our coverage of the 2019 edition in Chicago for proof).
Things to do
Glendale Galleria, Glendale
Come on down to the Glendale Galleria and try to escape the foul-mouthed fourth graders' least favorite spot—the classroom—in this official South Park-inspired escape room.
Theater
Theater
Pantages Theatre, Hollywood
L.A. once again gets its shot at Broadway's hottest ticket, Hamilton. The hip-hop historical hootenanny by Lin-Manuel Miranda (everything winner for In the Heights) uses several musical genres to craft a totally unexpected look at the Founding Fathers and the creation of America… though Miranda has said, "We take it as a given that hip hop is the music of the Revolution." There's British pop (for King George), soul, modern girl-group groove and a full-on rap smackdown about the role of the federal government between the first secretary of the treasury (Alexander Hamilton) and Thomas Jefferson himself.