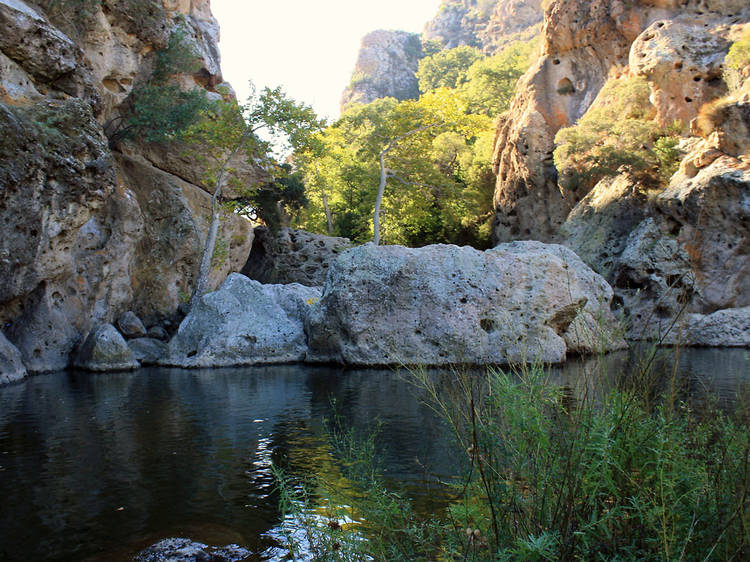 Photograph: Courtesy CC/Flickr/Tony Hoffarth
Just like the the astronaut trio in Planet of the Apes, Angelenos flock to this expansive swimming hole in Malibu Creek State Park to cool off during the summer. But unlike the sci-fi flick, this pool's porous boulders are overflowing with sunbathers and thrill seekers. Is it scenic? Asbolutely. Crowded? Like you can't believe.

Requires a 2.5-mile roundtrip hike. $12 parking at Malibu Creek lot (Park Entrance Rd) off Las Virgenes Rd (or free with library pass). Free parking on Mulholland Hwy with additional mile roundtrip hike on Grasslands Trail.