February 2020 events calendar for Los Angeles
Plan your month with our February 2020 events calendar of the best free things to do, events and concerts
Let's get this out of the way: February is the time for everyone's favorite love-hate holiday, Valentine's Day. But there's a lot more to the mini month than chocolates and roses. There are still plenty of things to do in Los Angeles in winter before the seasonally-similar spring arrives. And you can take advantage of the extra day off during Presidents' Day and skip town with a weekend getaway. No matter your plans—and love life status—you'll find plenty of things to do in our February events calendar.
RECOMMENDED: Full events calendar for 2019 and 2020
Time Out loves
Comedy, Stand-up
The Theatre at Ace Hotel, Downtown
Hannah Gadsby isn't done with stand-up after all. The Nanette comedian is "working on a new little something something on stage," and luckily for us, it's going down here in L.A. during a nearly two-week residency at Dynasty Typewriter.
You've undoubtedly been bombarded with the same tired questions from non-Angelenos: How do you celebrate Christmas without snow? Don't you wish you had real seasons? With unwelcome weather patterns out of the equation, we like to think that LA's amazing events set milestones for us to look forward to. From homegrown festivals like FYF, CicLAvia and LA Pride to blockbuster bashes like Coachella, we've rounded up our favorite events throughout the year. Whether you're looking for something to do today, this weekend or in the coming months, look no further than our Los Angeles events calendar.
Popular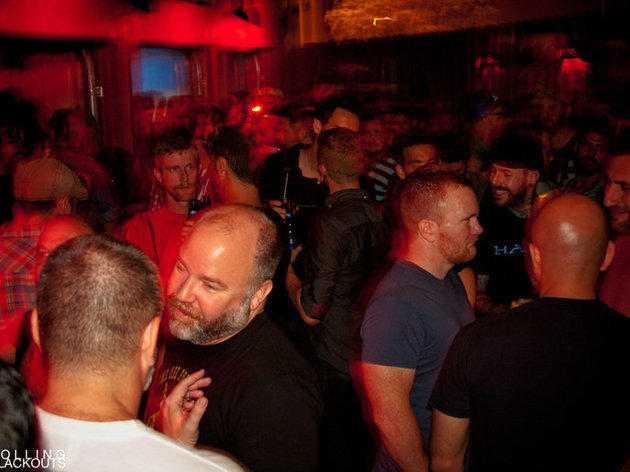 Given that Silver Lake is where the bears like to play, is it any wonder that the cubs have taken such a shine to the neighborhood as well? Cub Scout, presented by popular nightlife personalities DJ Chris Bowen and DJ Victor Rodriguez, is a monthly den of sexy fun with cheap drinks and a furry crowd on the first Friday of every month. But don't be misled: This cruisy, no-frills party attracts boys from all parts of town and every stripe of the rainbow. Bears, cubs, otters, wolves and pups are all welcome and sure to find something—or someone—to cozy up to at this all out man-fest.
Things to do, Exhibitions
Petersen Automotive Museum, Miracle Mile
Take a peek at some of Hollywood's most famous cars during this decade-spanning survey, which includes the DeLorean from Back to the Future, a bunch of Batmobiles, Bumblebee (in Camaro, not robot, form) from Transformers, Tony Stark's Audi, the Warthog from Halo, a Weyland Industries armored tank from Prometheus and more.
Art, Painting
Los Angeles County Museum of Art (LACMA), Miracle Mile
This co-presentation with New York's Whitney Museum of American Art takes a mid-career look at the Ethiopian-American's striking large-scale abstractions, with 30 paintings and 32 works on paper. The first-ever retrospective of the artist spans two decades of pieces that examine geopolitics and displacement through abstraction, architecture, landscape, movement and figuration.
GYG Los Angeles TTD Attractions