January 2020 events calendar for Los Angeles
Plan your month with our January 2020 events calendar of the best activities, including free things to do, winter events and our favorite concerts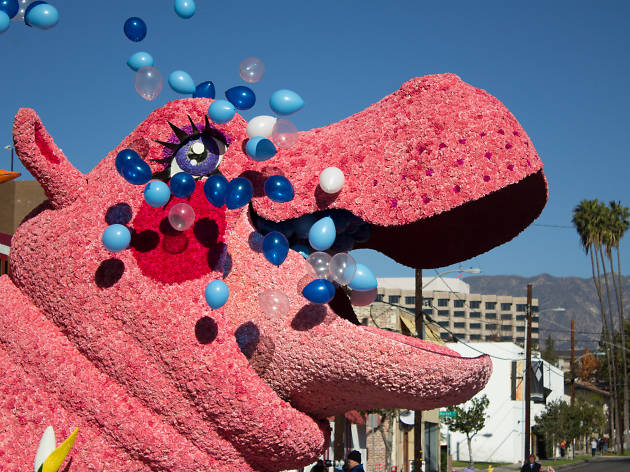 With the holidays behind us, January normally sparks images of a long plod through gray skies and chilly temperatures. It's winter, after all; you can even still go ice skating. But let's be honest, the weather is still pretty perfect, even with a slight uptick in precipitation. In fact, take advantage of those clear, post-rain days with one of the best hikes in L.A. Or head to one of the city's best beaches while it's still deserted for the season. Start the year off right with the city's best activities and things to do in our January events calendar.
RECOMMENDED: Full events calendar for 2019 and 2020
Free
This exhibition examines the L.A. artist and teacher's career with about 80 paintings and 50 works on paper that include Pittman's early collage pieces at CalArts, '90s paintings created in response to the AIDS crisis and culture wars, and his current-day philosophical investigations into the history-telling of textiles.
Things to do, Exhibitions
Los Angeles Central Library, Downtown Financial District
Dive into who leaves a mark on L.A. in this examanation of the Los Angeles Public Library's 1,700-object autograph collection, on the occassion of a new book about it by Josh Kun. In 1906, librarian Charles Lummis started L.A.'s very own autograph collection, in which paintings, pems, speeches and music from the likes of L. Frank Baum, James Carroll Beckwith, Katherine Lee Bates, Langston Hughes, Isaac Asimov, Helen Keller and others were added to the Los Angeles Public Library's permanent collection. Then in 2018, librarian John F. Szabo extended the collection to include all Angelenos who hoped to add something with a one-day event—which then brought along contributions from Roy Choi, Patt Morrison, Cheech Marin, Norman Lear and more.
GYG Los Angeles TTD Attractions