January 2020 events calendar for Los Angeles
Plan your month with our January 2020 events calendar of the best activities, including free things to do, winter events and our favorite concerts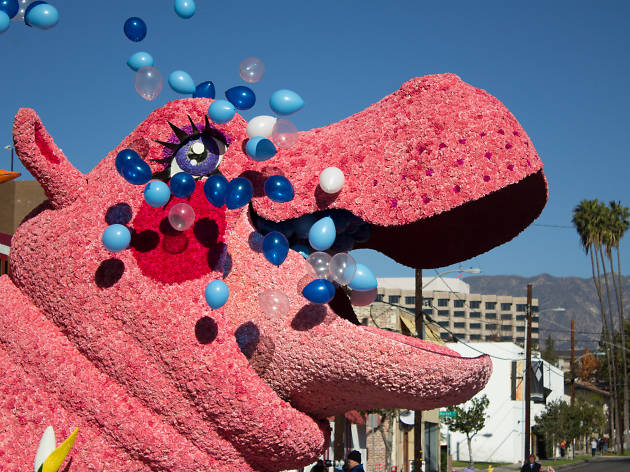 With the holidays behind us, January normally sparks images of a long plod through gray skies and chilly temperatures. It's winter, after all; you can even still go ice skating. But let's be honest, the weather is still pretty perfect, even with a slight uptick in precipitation. In fact, take advantage of those clear, post-rain days with one of the best hikes in L.A. Or head to one of the city's best beaches while it's still deserted for the season. Start the year off right with the city's best activities and things to do in our January events calendar.
RECOMMENDED: Full events calendar for 2019 and 2020
Selling Fast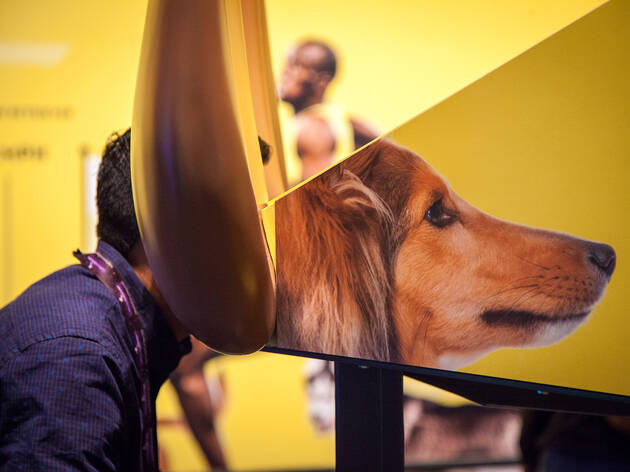 Things to do, Exhibitions
California Science Center, USC/Exposition Park
We love their adorable faces, quirky behavior and unwavering loyalty. We bring them everywhere—particularly here in L.A. And they may very well make us better people. It's no surprise then that dogs would get an entire exhibition dedicated to their canine skills and unique relationship with humans. "Dogs! A Science Tail" takes a colorful, hands-on approach to its subject and mainly targets kids. But dog lovers of all ages will delight in the displays at the California Science Center: You can squeeze between two pointed ears to listen to how dogs perceive the sounds of a street scene different than humans; you can put your face up against a dog-shaped viewfinder that simulates canine vision; and you can test your knowledge in a game of Jeopawdy! Kids will particularly love seeing how fast they are compared to dogs and sniffing scents that a dog might encounter—from coffee and bubblegum to, yes, poop and farts. The exhibition also includes a selection of dog-featuring works of art, mostly Norman Rockwell paintings and Charles Schulz Peanuts strips, on loan from the upcoming Lucas Museum of Narrative Art. Make sure to catch daily live demonstrations of dogs' rescue, agility, sensory and service skills (i.e. a guide dog walking a sightless trainer through an obstacle course). You'll find the demo area near the exhibition's exit, just before the gift shop.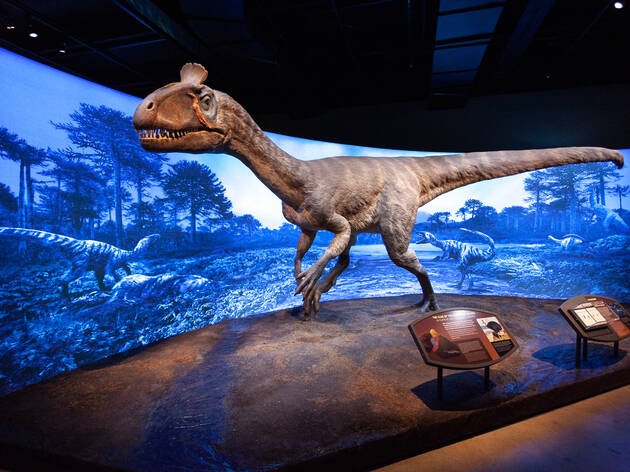 Things to do, Exhibitions
Natural History Museum, USC/Exposition Park
Well, you're not actually traveling to the southernmost continent, but "Antarctic Dinosaurs" sure does a vivid job of simulating it: You're greeted with a sweeping video of icy peaks, example of expedition gear and the cross-section of an aircraft fuselage, with Antarctica-bound scientists packed inside. Scientists take center stage in this exhibition, including the Natural History Museum's own Dr. Nathan Smith, whose cartoonified facsimile pops up throughout the galleries. Your biggest takeway is likely to be about how and why scientists excavate fossils in Antarctica, how that process differs from a century ago and what sort of knowledge they bring back with them. But it's not all jackhammers and microscopes: You'll find plenty of fossils and recreated skeletons, too, with touch-friendly 3-D models the shed modern-day insight into the prehistoric bones. The exhibit features four fulls-scale dinos: two at the skeletal level and two with faux skin that approximate how they would have appeared.
Find out what's happening in February
GYG Los Angeles TTD Attractions