January 2019 events calendar for Los Angeles
Plan your month with our January 2019 events calendar of the best activities, including free things to do, winter events and our favorite concerts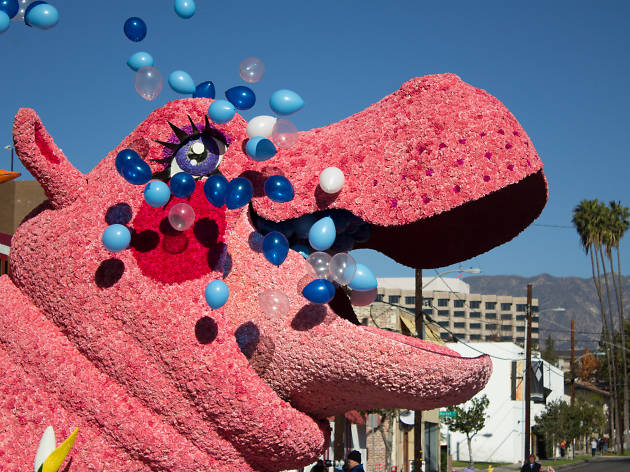 With the holidays behind us, January normally sparks images of a long plod through gray skies and chilly temperatures. It's winter, after all; you can even still go ice skating. But let's be honest, the weather is still pretty perfect, even with a slight uptick in precipitation. In fact, take advantage of those clear, post-rain days with one of the best hikes in L.A. Or head to one of the city's best beaches while it's still deserted for the season. Start the year off right with the city's best activities and things to do in our January events calendar.
RECOMMENDED: Full events calendar for 2018 and 2019
The PMCA rolls out a trio of new exhibition: Eduardo Carrillo's Mexican-inspired magical realist paintings, a collection of large-scale feminist works and Ana Serrano's domestic scenes of brightly colored cardboard and paper.
Read more
For twice the length of Justin Bieber's entire life, Sir Elton John has answered to the title of Pop King. Thanks to his musical diversity and relevance, both artistic and cultural (need we mention the fact that he made Lady Gaga the godmither of his son?), Elton John has solidly maintained his royalty. In more recent years, we reveled in the unexpected delights of his recent collaboration album with Leon Russell and 2013's reflective solo release, The Diving Board, but we're sure glad to see Sir Elton play a big ol' greatest-hits show: Swoon along to "Tiny Dancer," make juvenile hand gestures to "Crocodile Rock" and smile meaningfully at your folks during "Can You Feel the Love Tonight." It might be one of your last in-concert opportunities to see Elton John do what he's done best for half a century. Don't miss it.
Buy tickets
Read more
In 1922, British archaeologist Howard Carter unearthed an ancient Egyptian discovery that we're still talking about and learning from 100 years later. To celebrate the upcoming centennial of the discovery, this traveling exhibition of artifacts from King Tut's tomb makes its debut in Los Angeles. The exhibit marks more than triple the number of items that have ever been displayed outside of Egypt. Though you won't see the iconic death mask or gilded coffins, the 3,300-year-old statues and pieces of jewelry are astounding to behold. Though King Tut's otherworldy possessions have come to L.A. three times previously in the last half-century, this will in all likelihood be their final visit. The Grand Egyptian Museum, which will permanently house all of the 5,000-plus objects discovered, is slated to open in 2019.
Buy tickets
Read more
Find out what's happening in February
The newest flea market on the block, the Venice outpost of this artisan/craft-focused flea market mini-empire is bringing records, vintage and vintage-inspired clothing, cosmetics, jewelry and more to the Westminster Avenue Elementary School. A handful of small batch confectioners provide sweet treats to snack on or take home, while food trucks and nearby restaurants provide heartier bites. Though relatively small in size, owing perhaps to its prime location bookending the neighborhood's famed Abbot Kinney stretch, vendors hawk a diverse range of hand-made and expertly curated wares that seems to simultaneously fit in and stand out in one of the nation's most unusual neighborhoods.
Read more