LA apartments vs. NYC apartments: What can you get for $2,000?
LA apartments are palaces compared to New York apartments...right? We compare digs in similar 'hoods in both cities.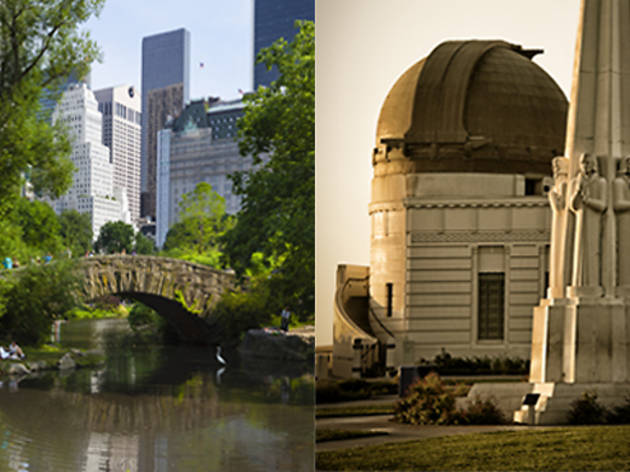 1/36
Photograph: Shutterstock
Neighborhood 1: The park In LA's corner, we have Los Feliz, a Village-y hub nestled at the foot of Griffith Park's canyons, trails and exercise devotees. In New York's corner, we have Central Park, former no-go area turned No. 1 tourist attraction, with some of the most beautiful green spaces in the whole city. We'll start by looking at three LA apartments, then see what New York has to offer (betcha it's about 10" x 10").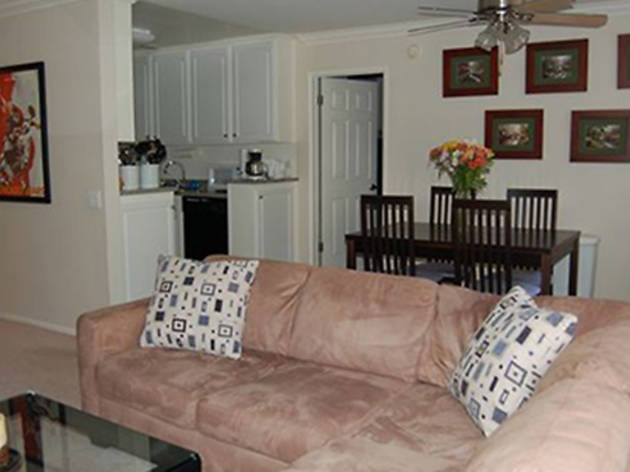 2/36
LA: Two-bedroom in Los Feliz, $1,950/month Two bedrooms, just sliding in under the $2,000 wire. What does that buy you in New York, a toilet in the foyer?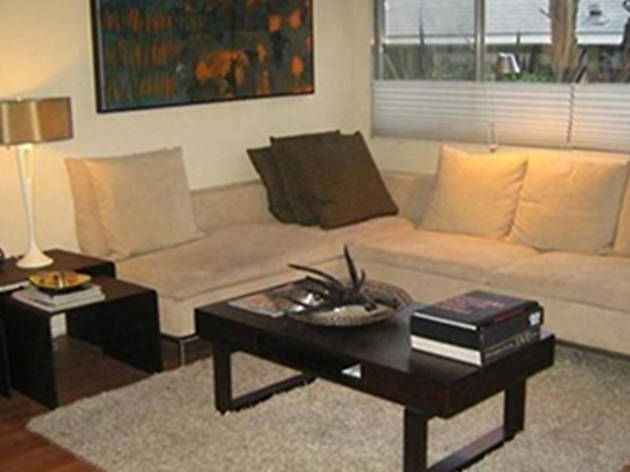 3/36
LA: Two-bedroom in Los Feliz, $2,395/month Oh, you fancy. Two bedrooms, plus two bathrooms, laundry and, according to the listing, it's walking distance to horse stables. That's right, New Yorkers, horses. Not the sad, PETA-ire invoking horses you see in Central Park. The real deal.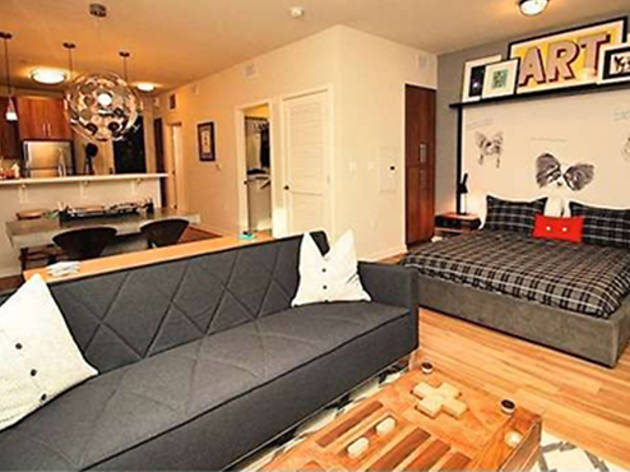 4/36
LA: Studio in Los Feliz, $2,076/month In LA, you can choose small-space living. It's a choice, not a mandate. Oh, and there are some other bonuses too: a spa, fireside dining terrace and poolside cabanas to sweeten the deal.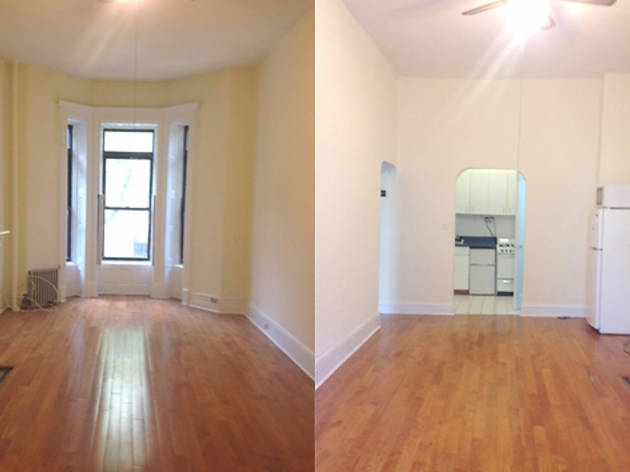 5/36
New York: One-bedroom on the Upper West Side, $2,100/month Ah, the mythical New York one-bedroom for just over two grand a month. A separate bedroom, egad! But hot damn, it's actually right next to the park. You never had a chance—bet this one was snapped up in a nanosecond.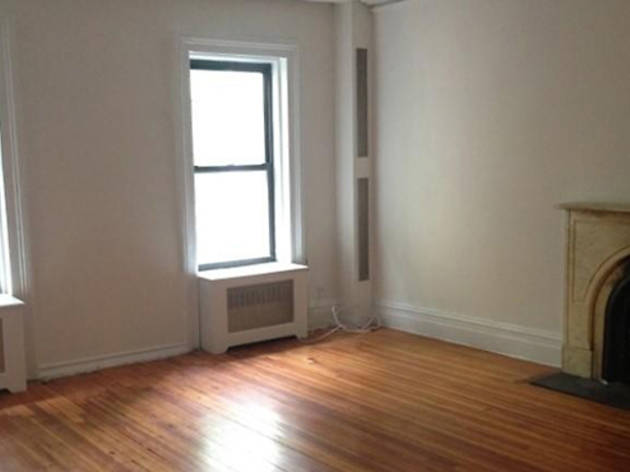 6/36
New York: Studio on the Upper East Side, $2,100/month That's more like it. Here, a little over two grand a month gets you just this studio. Tiny, expensive and not really that close to the park.
7/36
New York: Studio on Central Park South, $2,150/month Ooooh, exposed brick is my kryptonite! NOT. This one's right on the park, but it is TINY. We're calling it: LA wins this round hands down.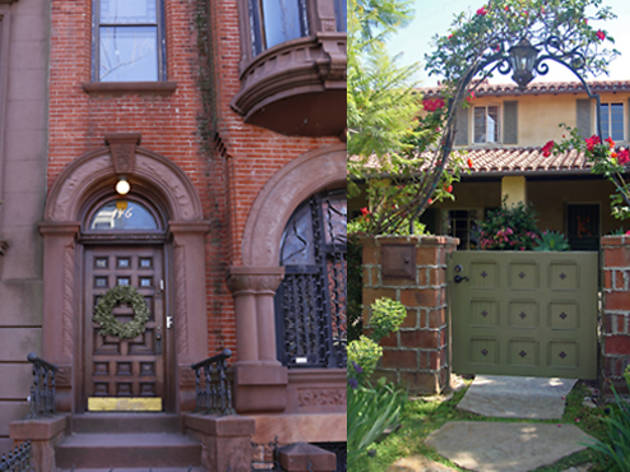 8/36
Photograph: Shutterstock/Courtesy Flickr User Kansas_Sebastian
Neighborhood 2: The kid-friendly area Repping LA in this category is Brentwood, where Lululemon-addicted moms are frequently bested in the street-style department by their fashion-forward offspring, rocking "I woke up like this" (literally, from their afternoon naps) hair. Now, was there any doubt in your mind that repping NYC would be Stroller City itself, Park Slope? With its schools, tree-lined streets and proximity to Prospect Park, it's dogs-and-kids heaven.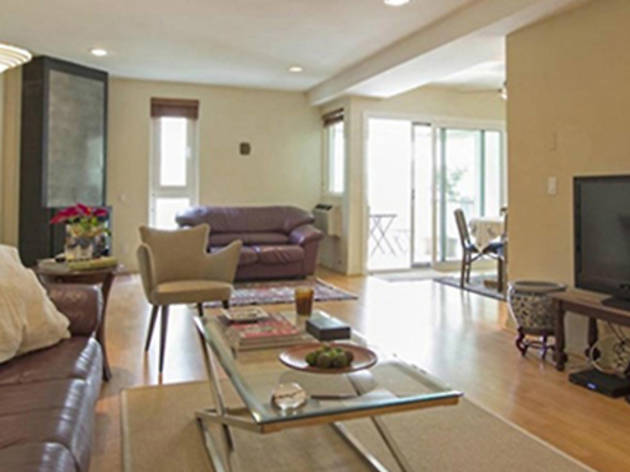 9/36
LA: Two-bedroom in Brentwood, $2,850/month It's a little pricey, yes. But can you imagine all the forts you could build in that living room? Not to mention it's right on Montana Avenue...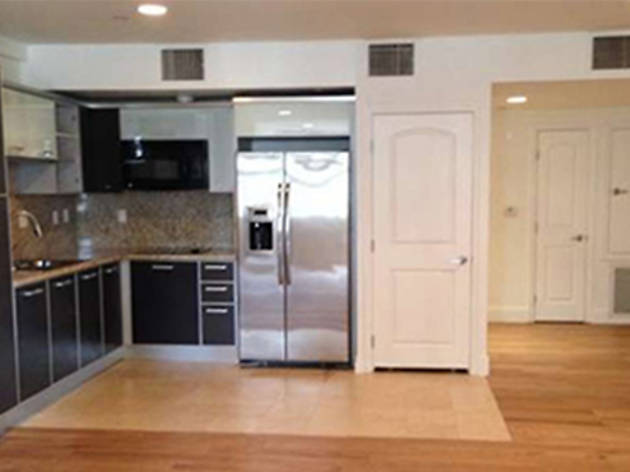 10/36
LA: One-bedroom in Brentwood, $2,400/month Know what you want when you have kids? In-unit laundry (check!). Know what else you want? A separate bedroom. Hm. Come on LA, you can do better.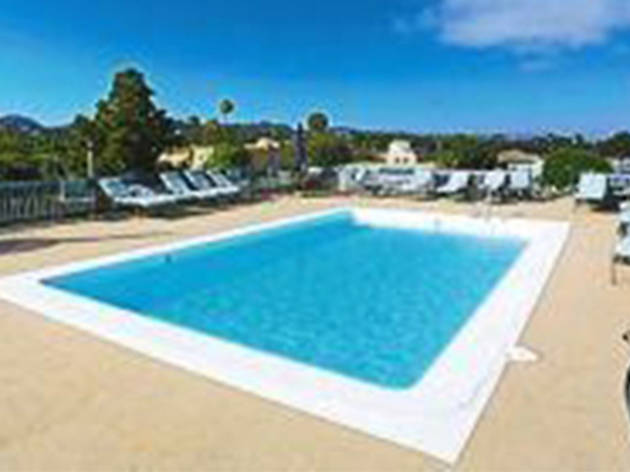 11/36
LA: One-bedroom in Brentwood, $1,995/month Roof. Top. Pool. Roof. Top. Pool. Marco Polo, anyone? Kids love that shit. Still need a second bedroom though...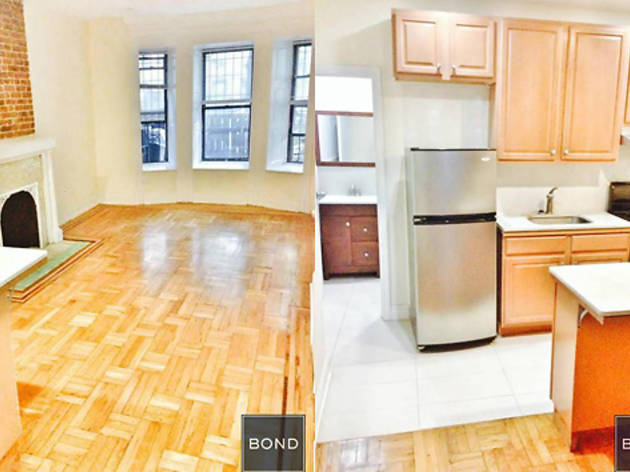 12/36
New York: Studio in Park Slope, Brooklyn; $1,875/month Kicking off our selection of three New York apartments is this studio. But have you noticed the major drawback for someone with kids yet? No? It's a studio.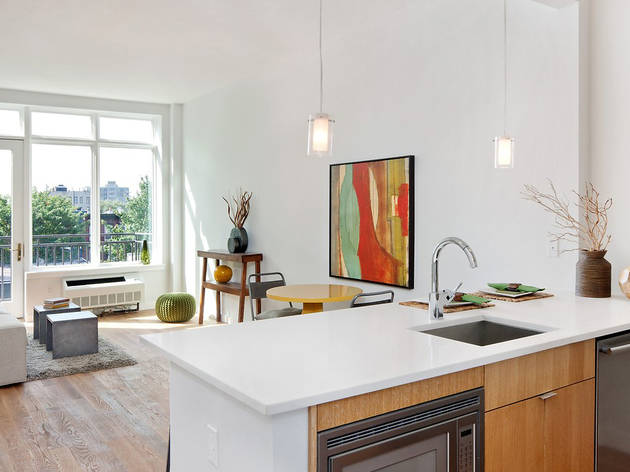 13/36
New York: Studio in Park Slope, Brooklyn; $2,100/month Ooooh, open floor plan! Oh wait, it's a fricking studio. For $2,100 a month. Seriously?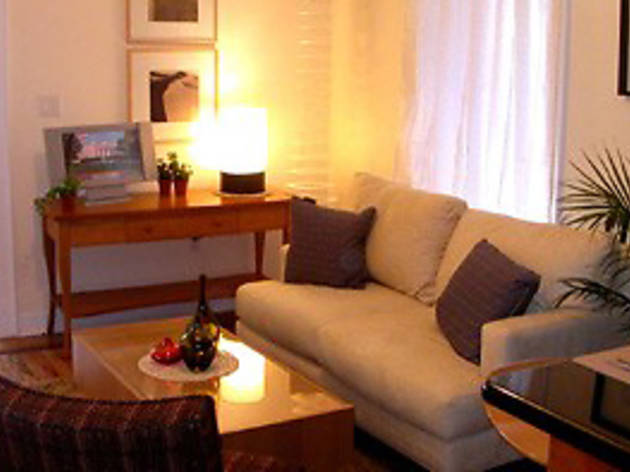 14/36
New York: Two-bedroom in Park Slope, Brooklyn; $2,100/month Well, that's at least more practical—a two-bedroom on Seventh Ave (albeit right next to the hospital). You'll definitely be living in the city that never sleeps, thanks to the sirens and your kiddos. This little tussle was close, but the studios alone give the win to LA.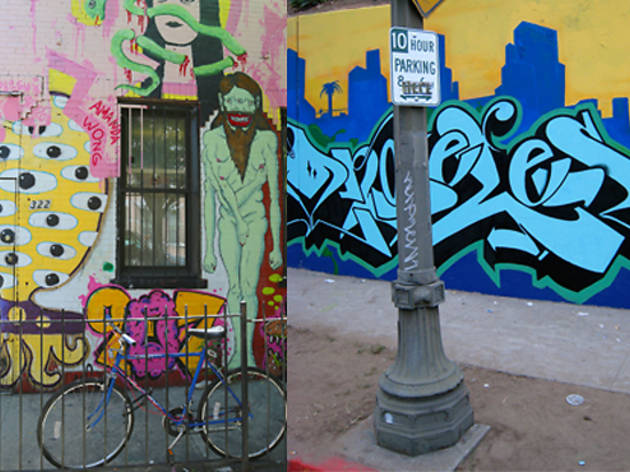 15/36
Photograph: Courtesy Shutterstock/Flickr User Tonx
Neighborhood 3: The hipster haven Every city needs a hipster zone (for some reason), and LA is no exception, with Silver Lake serving as the base of the kombucha-swilling, irony-spewing Eastside Gentrification Army. When it comes to skinny jeans, fixies and unkempt beards, there is still no neighborhood in New York that beats Williamsburg, home of artisanal cheese, craft beer and many a potentially regrettable tattoo. That said, Greenpoint is a close second.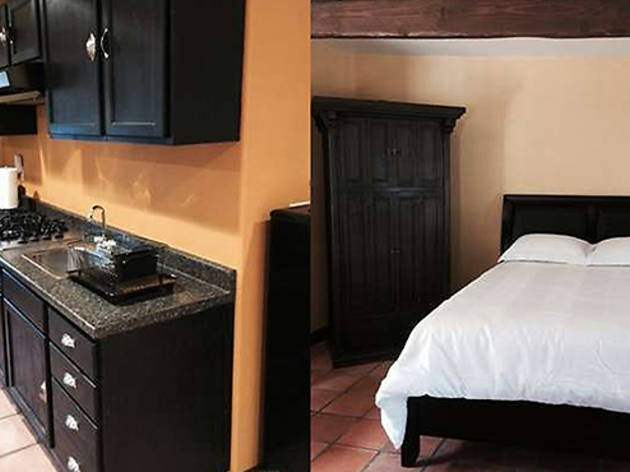 16/36
LA: Studio in Silver Lake, $2,100/month Around $2,000 gets you…not much, apparently. This 500-square-foot studio is far from the Apple-filled hipster palace we'd envisioned. Gas, water, Internet and cable TV are included though. Think how many more craft beers that'll buy.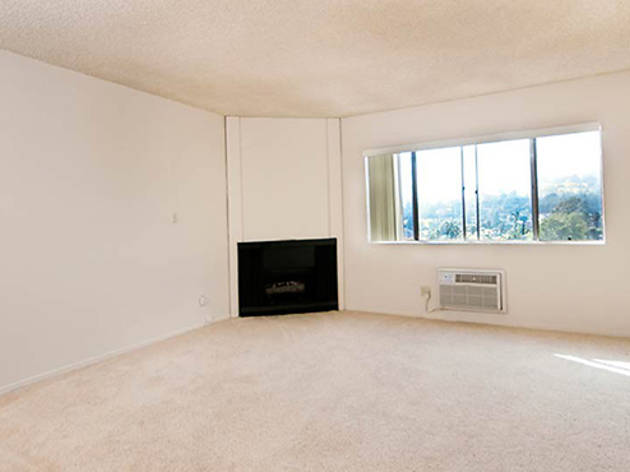 17/36
LA: One-bedroom in Silver Lake, $1,575/month Look. At. That. View. And. All. That. Space.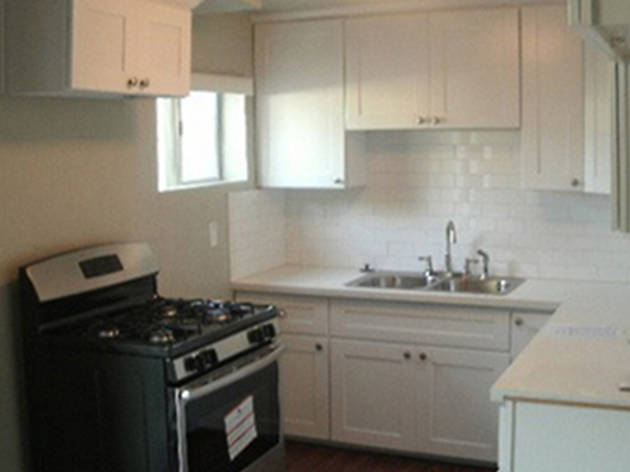 18/36
LA: Two-bedroom in Silver Lake, $1,850/month Oh hey, 900 square feet with two bedrooms for under two grand, and assigned parking? WHERE DO WE SIGN?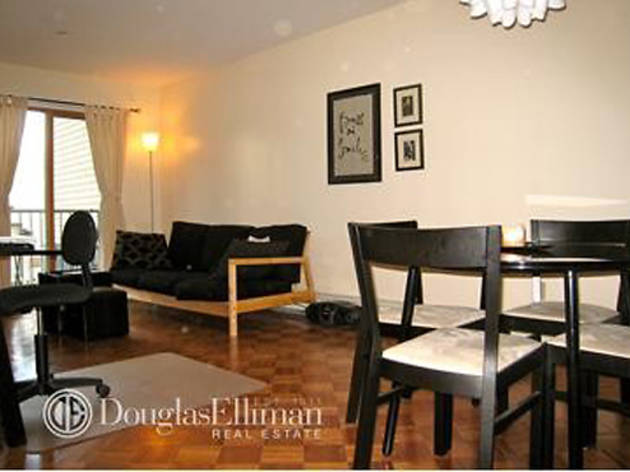 19/36
New York: One-bedroom in Williamsburg, Brooklyn; $2,250/month Oof, okay, gotta get over that sticker shock. Anyways, this looks likes a perfectly decent one-bedroom. Not gonna hate all over it. It is pretty far outside of where you would want to be in Williamsburg though. Don't even try that, "it's the new-new Williamsburg" BS on me.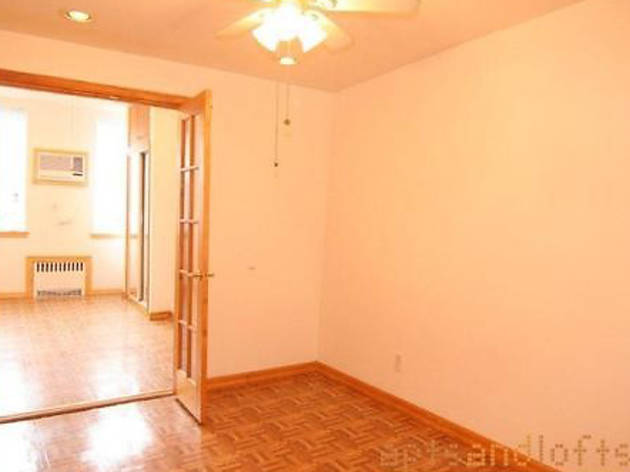 20/36
New York: Two-bedroom in Williamsburg, Brooklyn; $2,250/month Okay, okay, the competition's heating up. Remember: we were just seeing studios in Manhattan at this price. What a difference that bridge makes.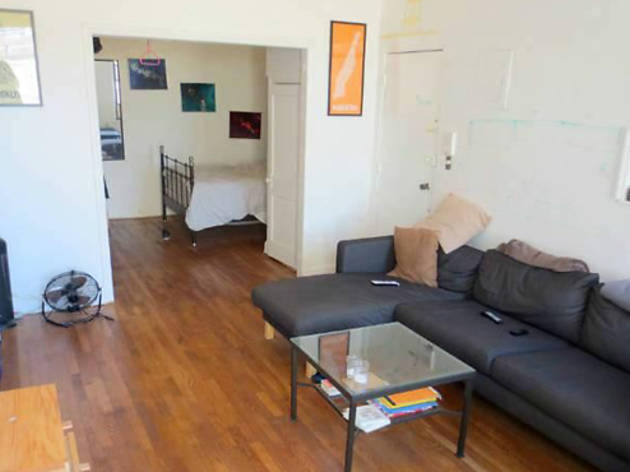 21/36
New York: One-bedroom in Greenpoint, Brooklyn; $1,995/month See, this is why we can't have nice things. (We simply can't afford them.) But we'll be mature and admit when we've lost—if you really want to live in the capital of beards, beard grooming supply shops, and flower beards, go ahead. LA: 2, New York: 1.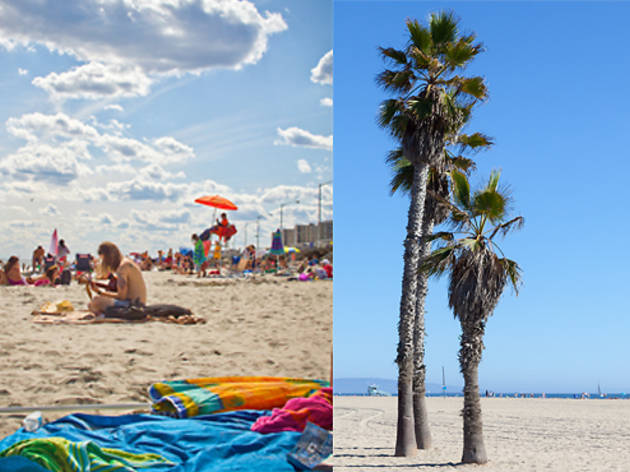 22/36
Photograph: Courtesy Flickr User OscarRohena/Shutterstock
Neighborhood 4: The beach I mean, do you really need to see proof? As we all know, LA's got beachside neighborhoods in spades. Santa Monica, Marina del Rey, Venice…need we go on? Okay, fine. Malibu, Pacific Palisades, the South Bay… Let's see 'em!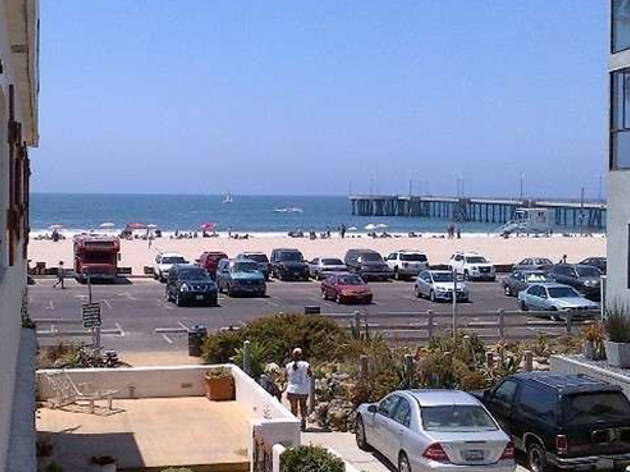 23/36
LA: Studio in Venice, $1,600/month And that, my friends, is the view from your bedroom. Also your living room. And kitchen. It's a studio, but all you really need is room for you and your boards when you're that close to the sand (also: check out that price...well under $2,000!).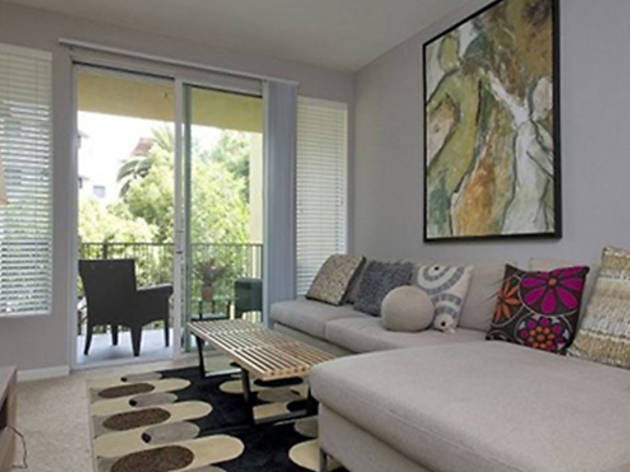 24/36
LA: Studio in Santa Monica, $2,000/month It's another studio—but it's just a few blocks from the beach, and it has laundry, AC and a parking space. We never said oceanfront living was cheap, but damn, is it worth it.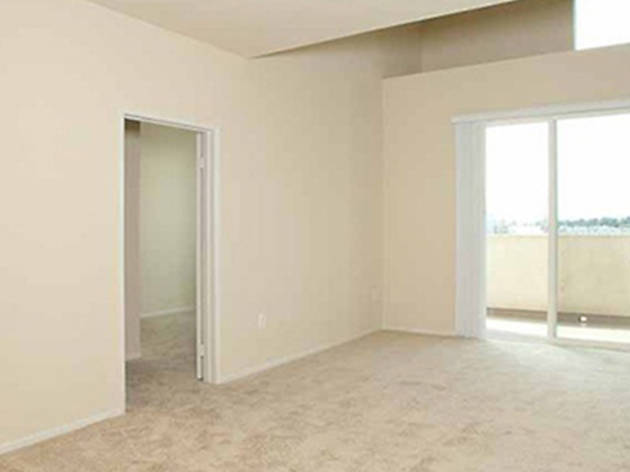 25/36
LA: One-bedroom in Playa del Rey, $1,960/month A little on the small side, but don't you just want to lay out on that carpet? Oh wait, you should just go do that at the beach. You're close enough.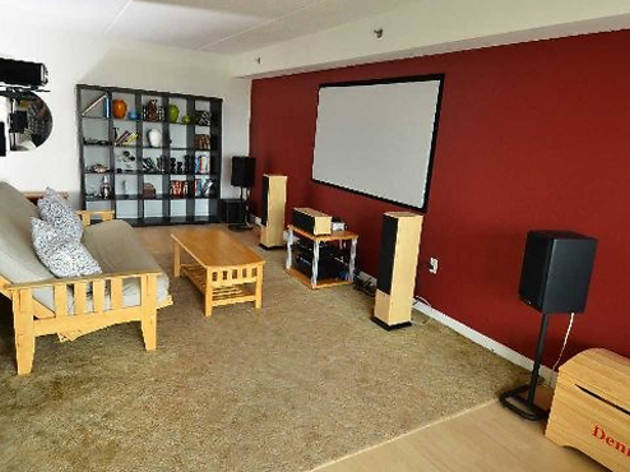 26/36
New York: Two-bedroom in the Rockaways, Queens; $2,100/month If you want to live on the beach but still have access to the city via subway, it's tough to argue with this two-bed in a luxury building, right by the sea. Not bad, New York.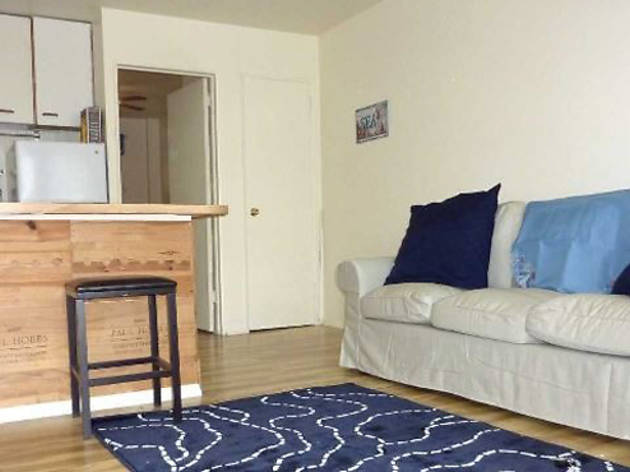 27/36
New York: One-bedroom on Long Beach, L.I.; $1,800/month It's a one-bed, but it's also right on the ocean and it even has a sizeable (for New York) outdoor space. The beach category may be the surprise dark horse victory for New York here…except, winter. Don't forget about all those months when looking at that cold, freezing ocean will just make you depressed. We digress...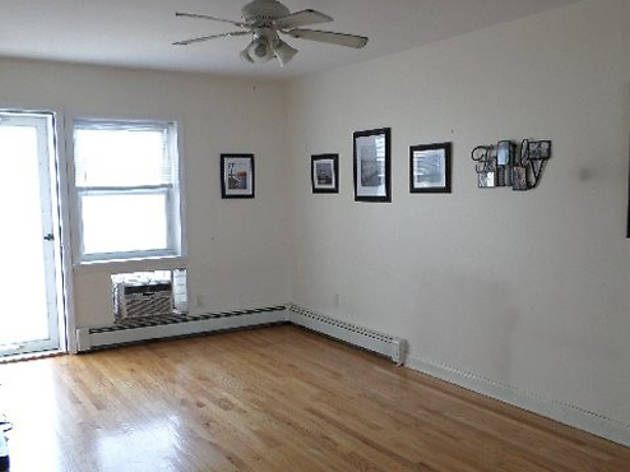 28/36
New York: One-bedroom on Long Beach, L.I.; $1,850/month Another win comes in the form of this good-size one-bedroom with a laundry room. All in all, a pretty good showing for a town not exactly renowned for its beaches. Those accents though... Unbelievable as it might seem, we're going to call this round a draw. That's right: We're saying that you can get just as good an apartment near the beach in NYC as you can in L.A. (The quality of the beaches, of course, is a separate argument.)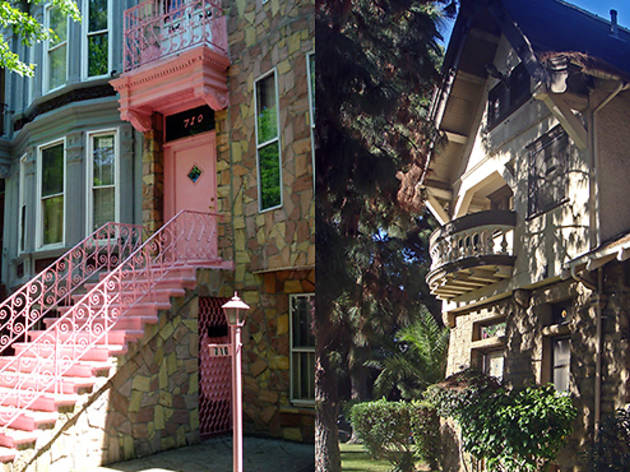 29/36
Neighborhood 5: The next big 'hood In LA, the stirrings of popularity (and climbing rents) can be felt in West Adams, just east of downtown in the still-scary-but-getting-less-scary neighborhood near USC. Bushwick has already exploded in popularity, but in terms of name-brand recognition, it's not quite up there among other New York nabes like Williamsburg. It's only a matter of time, though.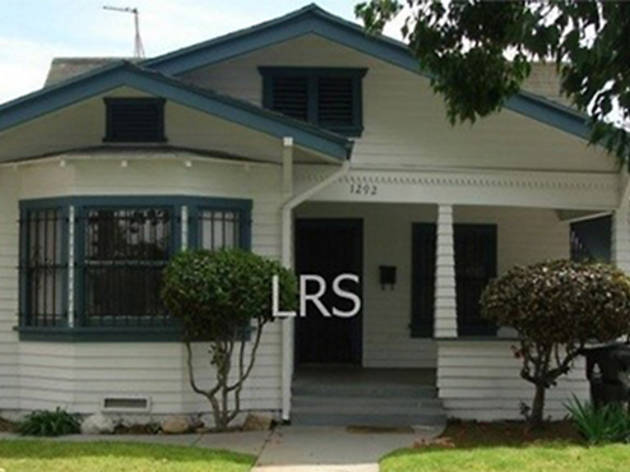 30/36
LA: Three-bedroom in West Adams, $1,850/month Now this is the kind of math we love to do: three bedrooms for $1850. That's just a tiny bit over $600 per room. We haven't seen those roommate prices since college.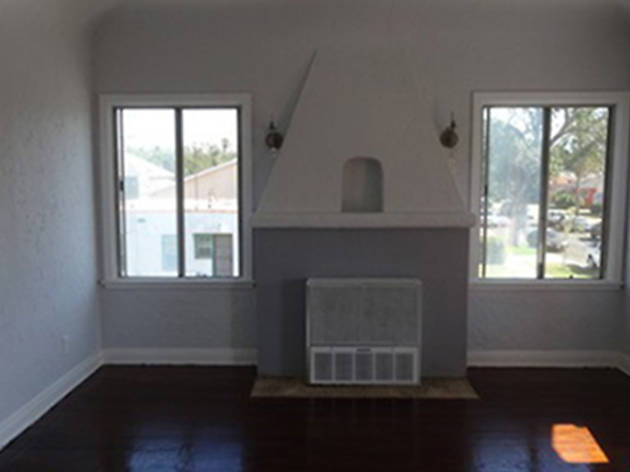 31/36
LA: Two-bedroom in West Adams, $1,700/month An 800-square-foot of space with a brand-new kitchen, hardwood floors and carpeted bedrooms. And that ever-elusive "character." West Adams, you're winning our hearts.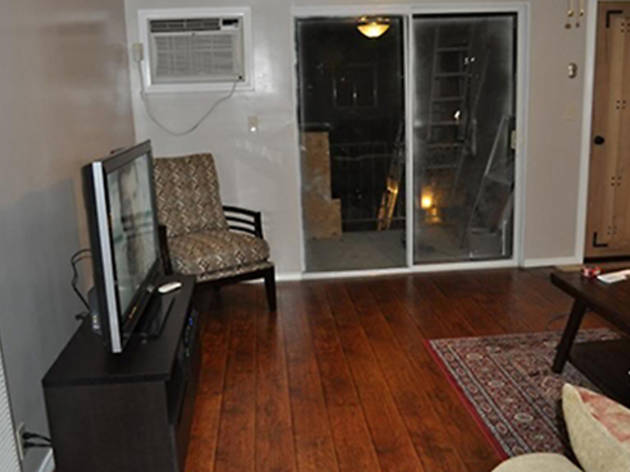 32/36
LA: Three-bedroom in West Adams, $1,750/month Unremarkable by the looks of the photos, but again, let's do the math. This one is even cheaper!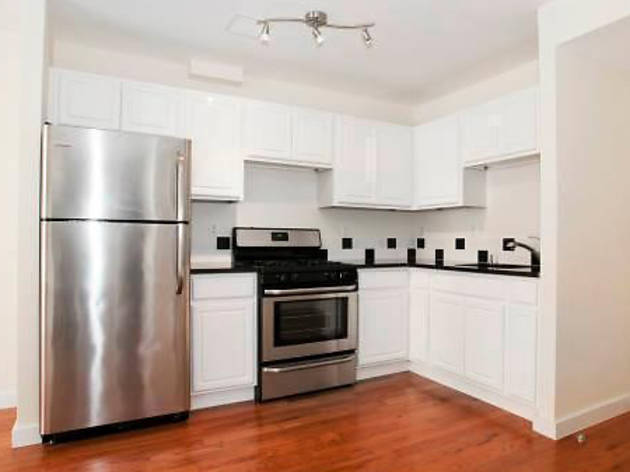 33/36
New York: One-bedroom in Bushwick, Brooklyn; $1,850/month Wait, this is an up-and-coming neighborhood and one-bedrooms are HOW MUCH? Did you guys not get the memo on this one? There should be at least two bedrooms here...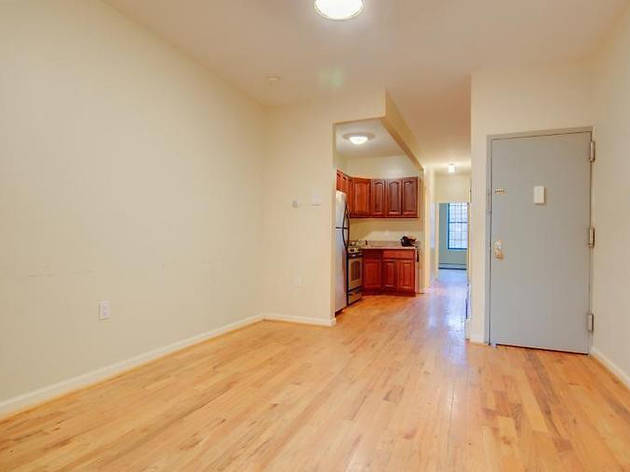 34/36
New York: Two-bedroom in Bushwick, Brooklyn; $1,900/month Oh, thank the apartment gods. Two bedrooms for less than two grand, plus an elevator and on-site laundry. We're rooting for you, New York!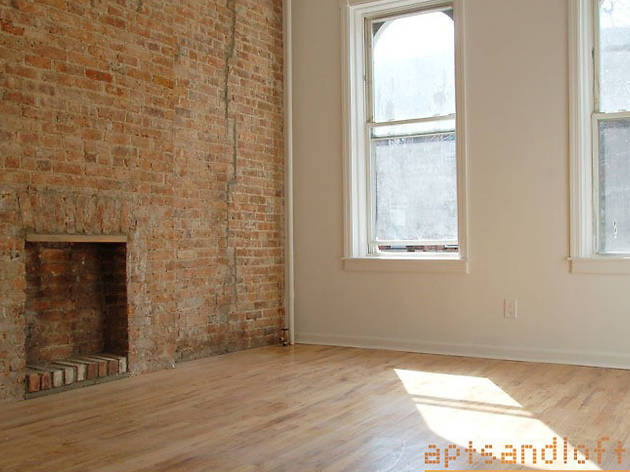 35/36
New York: Two-bedroom in Bushwick, Brooklyn; $2,000/month Oh, baby...look at all that exposed brick! Krytonite, remember? Slightly more expensive than the others but it at least looks like it has some breathing room. We're calling this a draw: you can get a lot more space in LA's West Adams, though it may not be as "cute" as Bushwick.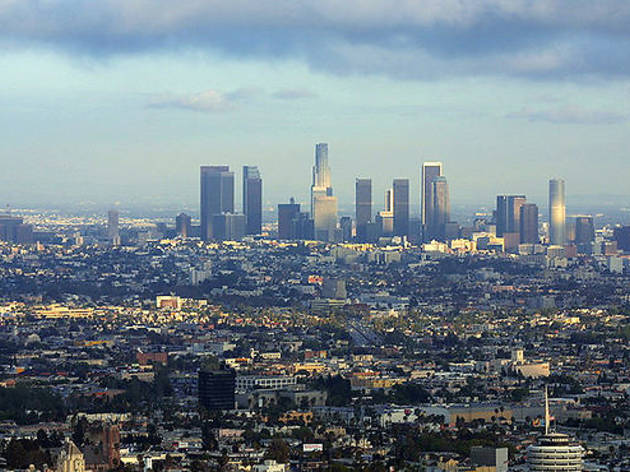 36/36
So there you have it. Look, apartment hunting in a big city is hard, period. People are ruthless and competitive and sometimes, when you really step back and take a look at that tiny studio just shy of $2,000 you think you can't live without, you lose sight of why you want to cram your life into it in the first place. Walk outside into that gorgeous city of yours, and you'll remember why right away. Ready to move here? Check out our list of the 84 essential LA attractions. Go ahead! Start your LA bucket list.
Finding a place to live in Los Angeles is—let's be honest—stressful, nightmare-ish, the worst. But, there's always a silver lining: at least you're not apartment hunting in New York. To reinforce how much more bang (read: space) for your buck you can find here, we compared LA and New York apartments in similar, desirable neighborhoods: near the water, hipster hoods, kid-friendly zones, and more. Here are 30 apartments—15 in LA, and 15 in New York—all around $2,000 per month. Who's getting the better deal? Tell us in the comments below.
We'll call it like it is—we may not be the clear winner of all these apartment mini-battles, but don't forget these 31 other ways LA kicks New York's ass (and don't feel bad: they wrote their own about us).