Things to do on Earth Day for kids
Earth Day for kids isn't just about fun and games—these events in Los Angeles have an educational factor, too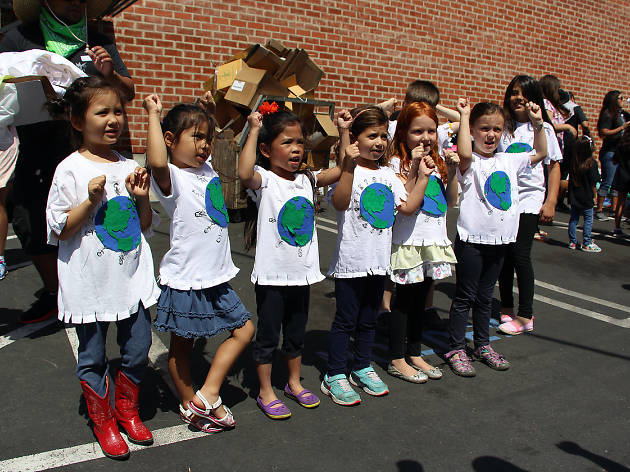 If you want to do more than just take your kids to one of the best parks or beaches in Los Angeles to celebrate Earth Day, you're in luck. There are events on Earth Day for kids happening all around the city, aimed at educating little ones on what the day means for them and the planet and how they can help. So skip your spa appointment (or whatever else you had planned), and go celebrate Earth Day with our next generation.
RECOMMENDED: Our guide to things to do on Earth Day in Los Angeles
Looking for more activities for kids?
As soon as the final school bell rings, the next sound you hear is "I'm bored!" So aside from heading to L.A.'s essential museums or art galleries for some educational fun, or a local campground for a short vacation, fill up your kiddos' calendar with these great warm-weather summer activities for kids.
Read more