Turkey trot happenings in Los Angeles and beyond
Start Thanksgiving off right by giving back and getting a good workout at a turkey trot in Los Angeles and Orange County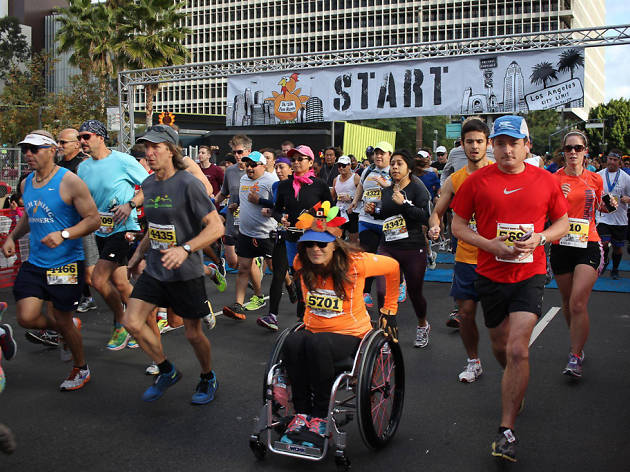 You've just finished losing the weight you piled on from the last holiday season, but there is no way you are going to deprive yourself of delicious turkey and pumpkin pie at this year's Thanksgiving dinner. So, what is a pragmatic Angeleno supposed to do? A turkey trot. Los Angeles has these 1-10K runs (or walks) happening all around, with the proceeds benefitting various charities. So you can both give back to the community and burn some extra calories all at the same time. If you're not ready to take out those running shoes, you can still support the cause by volunteering or rooting on the turkey trotters.
RECOMMENDED: See more of Thanksgiving in Los Angeles
Still no Thanksgiving dinner plans?
If you still find yourself without any place to go as Thanksgiving approaches, there are plenty of restaurants in L.A. offering a turkey feast. Whether you are a vegan or an unapologetic carnivore, we've got options for you.
Read more