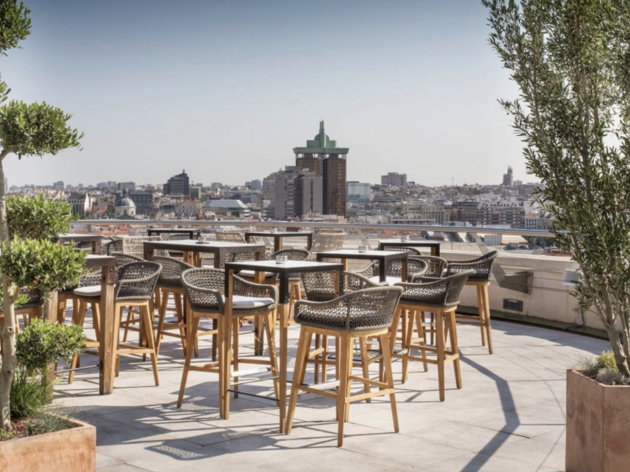 The best Madrid terraces open now
With the first Madrid terraces that opened in Phase 1, we recommend some of our favourites that you won't want to miss!
Madrid took its time, but finally moved into Phase 1 of the de-escalation process on May 25, and although we were in a 'Phase 0.5' with a bit fewer restrictions before then, that didn't include the opening of terraces. But since the 25th of May we have been able to enjoy one of our favourite outdoor activities (and practically one of the most recommendable as the temperatures start going up): relaxing on a terrace with a drink and a bite to eat. Well-poured draught beers, nibbles and plenty of mask-covered smiles started to appear on the pavements and patios outside some of our favourite bars and restaurants. These are the top options for spending a bit of time at a table outside in this strange season while still respecting safety measures to protect yourself and others.

RECOMMENDED: 50 best bars in Madrid
Best Madrid terraces open now
Get great eats from Madrid restaurants without leaving home
If you're salivating for some great food prepared by stellar chefs and delivered to you in Madrid, you've come to the right place. We give you some of the best dishes (from sushi to gourmet pasta, paellas and burgers) you can order up when you're in the mood to support your favourite restaurant or you want to eat well but just don't feel like cooking.
Best selling Time Out Offers