The best bars in Coral Gables for happy hour specials and tasty cocktails
Thirsty? The best bars in Coral Gables are here to help you hydrate with a nightcap, glass of wine or after-work drinks.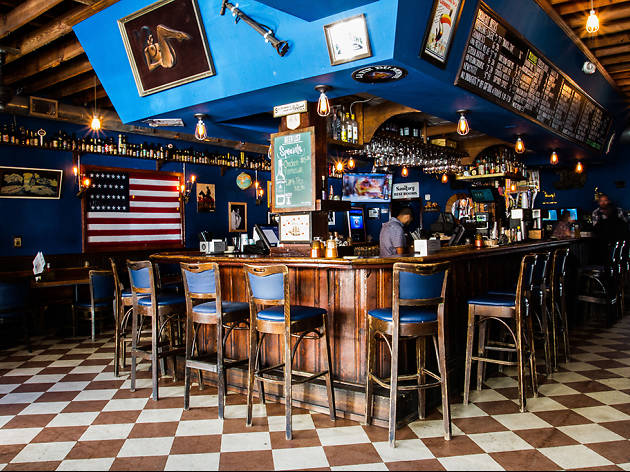 July 2019: The Coral Gables bar scene is as consistent as the historic city itself. Seldom do new businesses pop up and it's rare to see a bar close, though it does happen. Out is beloved wine bar Uvaggio, the Miracle Mile spot known for its buzzy happy hour, and in is the second-floor speakeasy, Room 25. We're also widening our scope to include Coral Way favorite Jada Coles. While technically outside of Coral Gables' city limits, it's a few blocks away and sits on Coral Way, which cuts through the neighborhood—so we think it's fair game.
What makes for a great bar in Coral Gables? That all depends on the day. Weekdays are reserved for cheap drinks at one of Miami's best happy hour spots. You'll know it's time when you see a herd of thirsty bankers and lawyers swarm in as if someone had rung some kind of corporate dismissal bell. Weekends are considerably more relaxed and admittedly more refined as neighborhood folk swirl and sip at one of the best wine bars in Miami. The best bars in Coral Gables are wide-ranging but contained within a small area—perfect for your next boozy crawl.
Best bars in Coral Gables
Expand your drinking radius
Read on for all the city's top watering holes