The year 2020 was one for the books. It tested us, challenged us and opened us out to new experiences. If you told 2019 you that you'd spend the better part of the next year taking dance classes in your living room and poring over the starter for yet another sourdough your waistline doesn't need, you'd think you were nuts.
On a greater scale, we saw the impacts of 2020 play out in our news headlines. Those weird at-home workouts and virtual trips to the local zoo? We told you about them, along with the balcony parties people were throwing and the ever-changing mandates surrounding masks, curfews and the like. Some stories were well-received while others were welcomed with surprise and uncertainty—like much of the year itself. We thank the readers who joined us on this weird and wild journey that was news in 2020 and invite you—if you dare—to take a look back at the stories that resonated the most.
When faced with the cancelation of Ultra Music Festival 2020 and Miami Music Week, the city's high-rise denizens took to their balconies to rave. Full-on parties with DJs and police security went down in Edgewater, Downtown and Brickell this past March and April—and the videos are incredible. Like one DJ said during a live poolside set said: "they can keep us inside, but they can't keep us from dancing." And dance they did.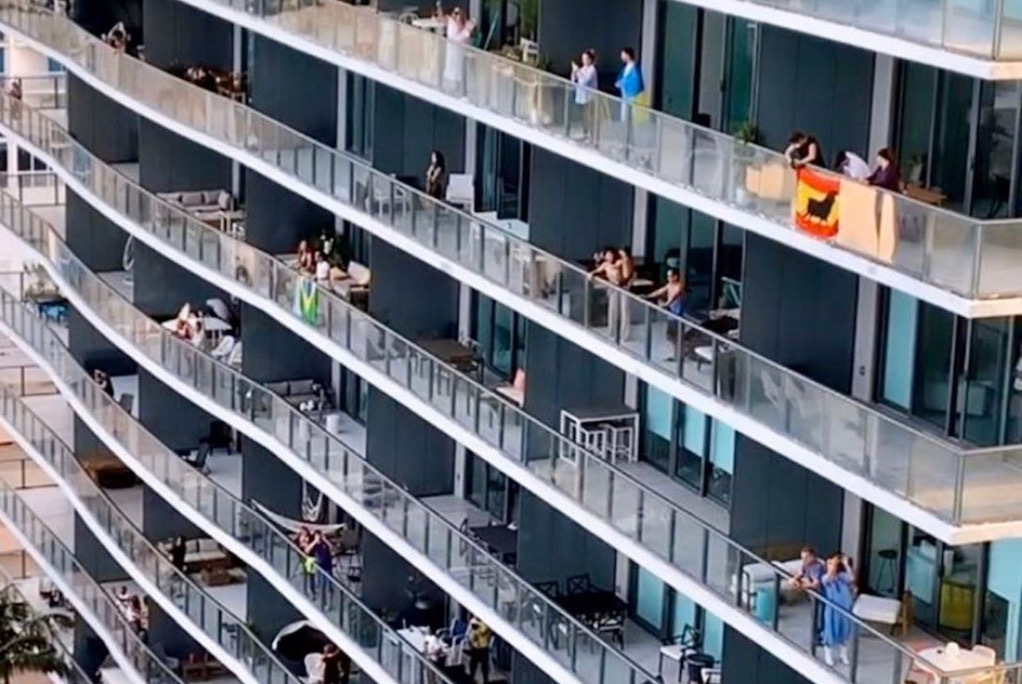 Talk about heartbreak. This year pummeled the hospitality industry, forcing a number of Miami's top restaurants and bars to close for good. Their loss left a gaping hole in the local food and drink community, from the newbies to the stalwarts and the beloved eateries in between. With every shocking update, our readers mourned with us and shared in our upset of all the places we won't be able to revisit in 2021.
While Miami hosts its annual parade in April, June was National Pride Month and we joined our fellow Time Out cities around the world to celebrate online. We came together for the first-ever virtual pride. Rather than host a march or shablams IRL, we chose to highlight the fabulous people thriving online and their contributions to culture through innovative virtual and socially-distanced creations. To the queens who kept us entertained with drag shows on Instagram and the divas who did their thing on other platforms and everyone else who championed the LGBTQ community from home, we thank you.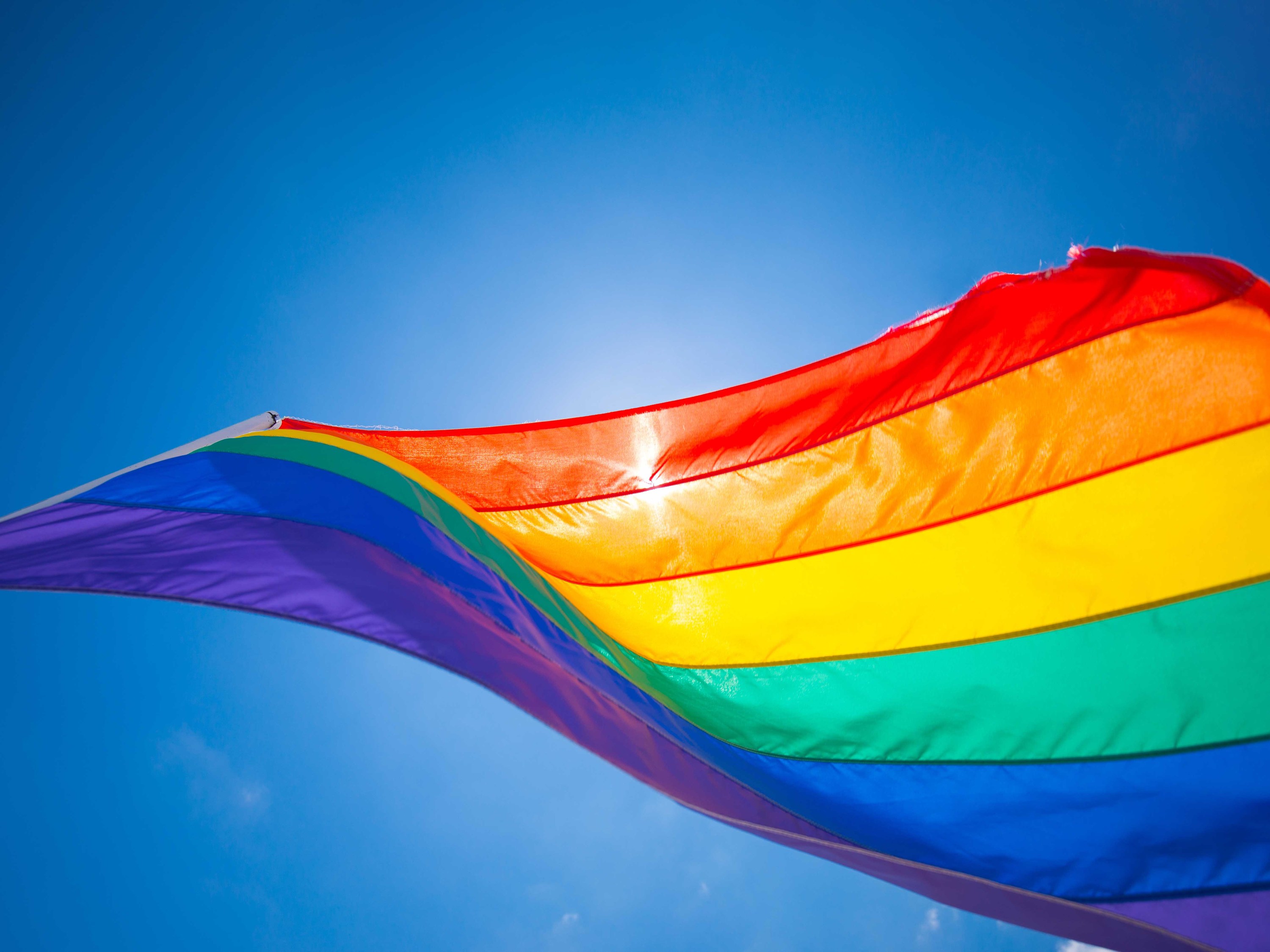 Even in the age of Amazon, Miamians were itching to get back out there to shop in person. So when former Mayor Gimenez announced he'd be reopening malls, our editors sifted through the county orders to give you the low-down on what the new normal of shopping would look like. From hours and restrictions to whether or not folks were required to wear a mask, our story had everything you needed to know to get back out there safely.
We weren't doing a lot of socializing this year, but our readers were interested in how to best navigate the city once we were allowed out. This oldy-but-goody guide to Miami's best and weirdest slang struck a chord with people who still need help deciding whether they should laugh, gasp or run during their next conversation with a local.
In July, Miami Beach Mayor Dan Gelber revealed a proposal that would transform the city's entertainment district into an arts and culture hub. The mixed-use entertainment district (MXE for short) had not been on brand with the image fostered elsewhere in the city, as South Beach became a "beachfront Bourbon Street, where too many people go to do things they would never do in their own homes," said Mayor Gelber. Even when clubs weren't open, readers couldn't handle the possibility of South Beach's iconic nightlife going away forever, bemoaning its end on social media and clicking away at this piece.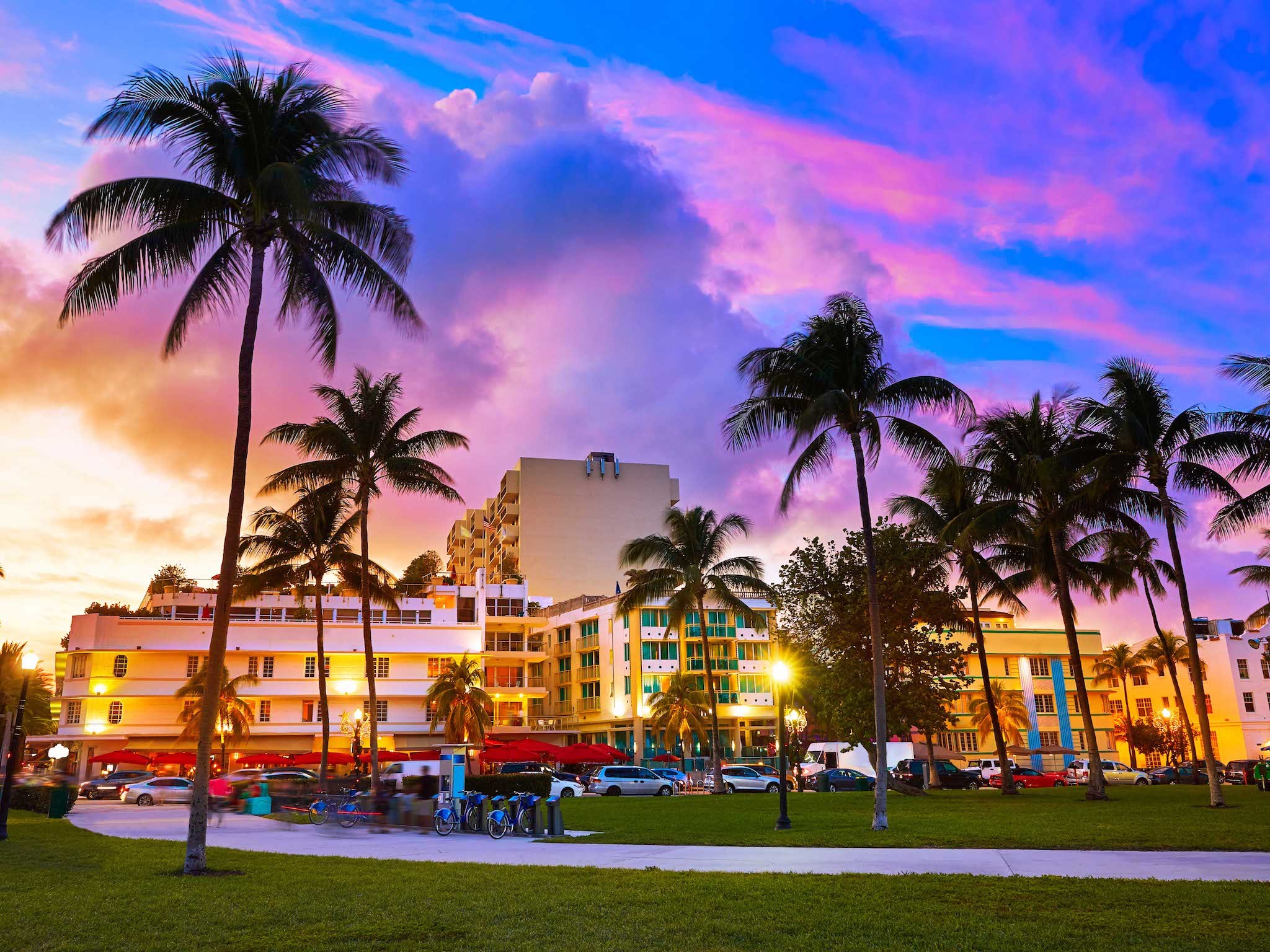 Empty streets and desolate malls were a sign of the times back in March when this story was published. As we hunkered down indoors, cozied up to the bottle of wine we just had delivered and practice safe social-distancing, Miami's busiest places were practical ghost towns. The images were stark but not sad: Vacant streets proved that Miamians were taking the threat of lockdown seriously, and that should make us all proud.
Back in July, we were highly anticipating the arrival of a delightful floating cinema on the Miami River. The pop-up float-in was to have individual vessels for small groups of up to eight people, a giant projection screen and free popcorn courtesy of the organizers, which hailed from Australia. Sadly, the float-in never happened and Miamians looking to get their fill of outdoor cinemas headed to the drive-in instead.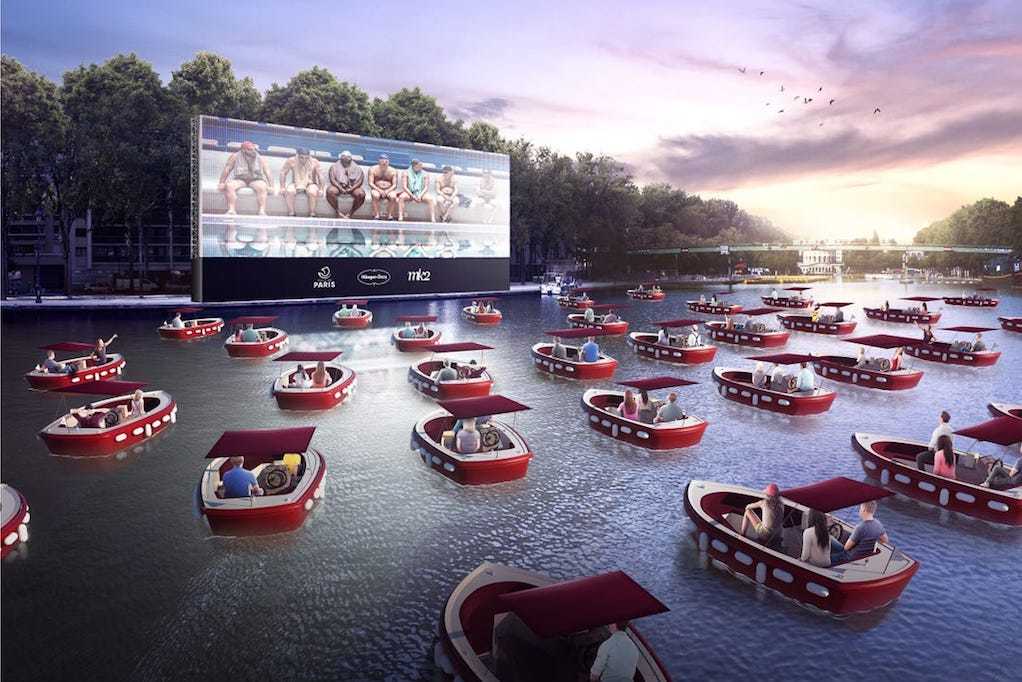 In May, Miami was under siege by heavy downpours that resulted in flash-flood warnings across most of the city. It was so wet, in fact, that Miami shattered its 115-year-old record of 3.5 inches of rain set back in 1905. The rain tapered off but the worst wasn't behind us: Miami broke the record one week before entering a very busy 2020 hurricane season.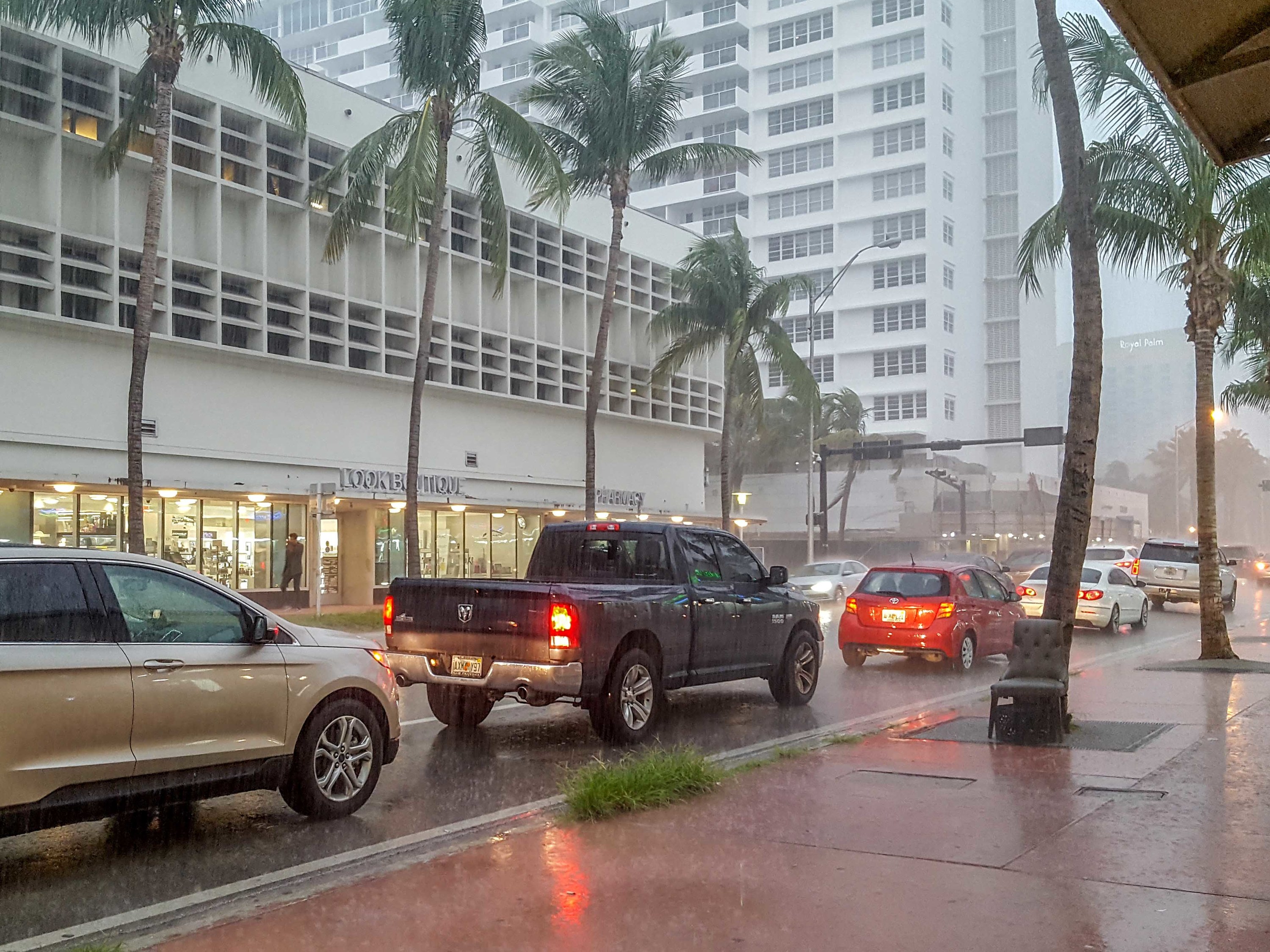 People were very interested in taking a granular look at how coronavirus was impacting Miami. And thanks to this handy digital dashboard, everyone was tracking COVID-19 cases across the state using the latest data from the Florida Department of Health, Division of Disease Control and Health Protection. It's hard to believe that we were, at one point, so consumed with finding out the latest numbers when now our brains are heavy with information on all things vaccines.
More on Time Out
– Goodbye, causeway traffic! You can now take a ferry from Downtown to South Beach.
– There's a whimsical, wonderful blow-up art experience in the Miami Design District
– The only pumpkin pie recipe you'll need this holiday season
– Miami's most iconic dish has just been announced
– Miami Beach is North America's leading destination—but we knew that