Your guide to Ultra Music Festival 2020 in Miami
Everything you need to know about the lineup, tickets, parking and location of Ultra Music Festival 2020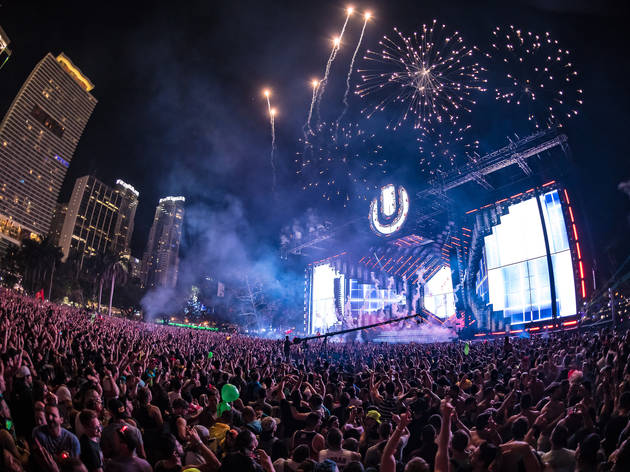 Update: As of the evening of March 4, 2020, Ultra Music Festival is postponed indefinitely following concerns of Coronavirus. Mayor Carlos A. Gimenez's decision to stet the 21st annual event, the largest electronic music festival in the world, heeds an advisory from Florida's surgeon general.
Since 1999, the Ultra Music Festival has grown from a handful of stoned, drum'n' bass–loving hippie slackers standing barefoot in the sands of South Beach to bringing in something like 170,000 tweekers and candy ravers from around the world. After a somewhat disastrous move to Virginia Key last year, Miami's biggest music event makes a triumphant return in 2020 to its decade-long home, Bayfront Park.
The annual EDM bacchanal takes place on March 20 through March 22. Like previous years, Ultra 2020 provides three days of dance music spread across multiple stages, with Flume, Gesaffelstein, Major Lazer, Zedd and other headliners, along with a few old-school icons and surprise guests mixed in. Ultra Music Festival also falls within Miami Music Week, a loosely organized series of concerts and parties taking place throughout Miami. Need a place to crash? Book a room at one of the best hotels in Miami.
When is Ultra Music Festival? Ultra Music Festival takes place on March 20, 21 and 22, 2020.
Where is Ultra Music Festival? Ultra Music Festival takes place in Bayfront Park.
What's the lineup for Ultra 2020? Phase 3 of the Miami Ultra Music Festival lineup includes Baauer, TOKiMONSTA and David Guetta, along with previously announced performers like Flume, Major Lazer, Afrojack, Armin van Buuren, Carl Cox and more.
How do I get tickets? Buy tickets for Ultra Music Festival at the festival's website, ultramusicfestival.com.
Ultra Music Festival 2020
Ultra Music Festival archive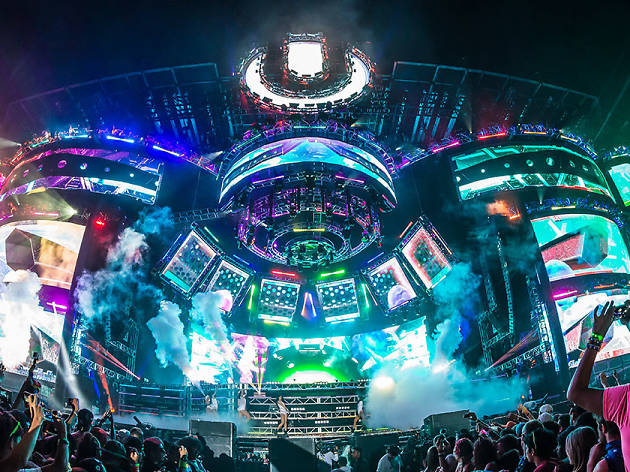 Ultra moves to Virginia Key for 2019
Ultra Music Festival has had a rough couple months. Back in September, the electronic music festival—which has been one of Miami's biggest events for over 20 years—was kicked out of its longtime home at Bayfront Park thanks to growing complaints of the many wealthy residents who have moved into Downtown over the last few years. It was a tough blow, especially with the festival happening in March. But Ultra scrambled and eventually came up with a plan: to move the three-day event to Virginia Key and spread the festival grounds across the Miami Marine Stadium and Historic Virginia Key Beach Park. Yesterday, the Miami city commission approved Ultra's move in a four to one vote. Ultra has officially found its new home for 2019. This was not without controversy. There was opposition from Key Biscayne residents concerned about traffic as well as pushback from environmentalists and scientists concerned about the event's impact on Virginia Key's sensitive ecosystem. There have been concerts held on Virginia Key before. Just last week, House of Creatives celebrated its second edition in Historic Virginia Key Beach Park. But Ultra will be—by far—the biggest event to come to Key Biscayne in recent memory. Naturally, issues like transportation will be a very steep hill to climb. Key Biscayne is an island, after all, with only one highway leading in and out. Ultra certainly has its work cut out for it—but now it has a guaranteed home and can start planning. Ultra will take place from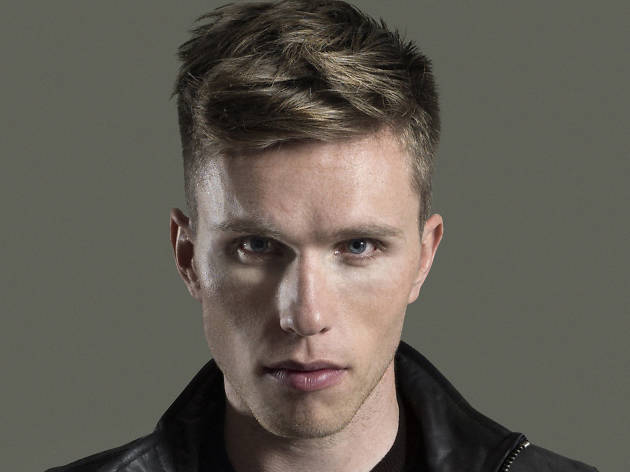 Nicky Romero on why Ultra still inspires him after 20 years
On March 13, 1999, the very first Ultra Music Festival welcomed a respectable 7,000 attendees to the sands of Miami Beach. Now, two decades later, the Miami-born electronic music festival is a global phenomenon in more than 20 countries. Its worldwide attendance exceeds 1 million people. And it remains one of Miami's biggest events of the year. Next month Ultra gears up for a massive 20th anniversary in the city where it all began. The festival serves as the epicenter of a jam-packed Miami Music Week, the five-day stretch of pool parties and star-studded DJ sets that invade the city in March. We caught up with one of 2018's headliners, Nicky Romero—whose global hits such as "I Could Be the One" have landed him on the main stage three times since his first Ultra set in 2011—to talk sound and strategy for this year's huge rave. What do you look forward to during Miami Music Week? All the new music. Everybody prepares new songs, mash-ups, remixes—everywhere you go, you know you're going to hear something new. I'll probably play maybe five new songs myself at Ultra. Ultra turns 20 this year. Why does it remain such an important part of dance music culture?I think it really has to do with the fact that they keep pushing the limits. The stages look crazy, there's so much effort put into the Livestream and they have a great variety of genres and acts. It's just an epic feeling. It's hard to describe, but when you perform at Ultra, you just see that everything is done right. Any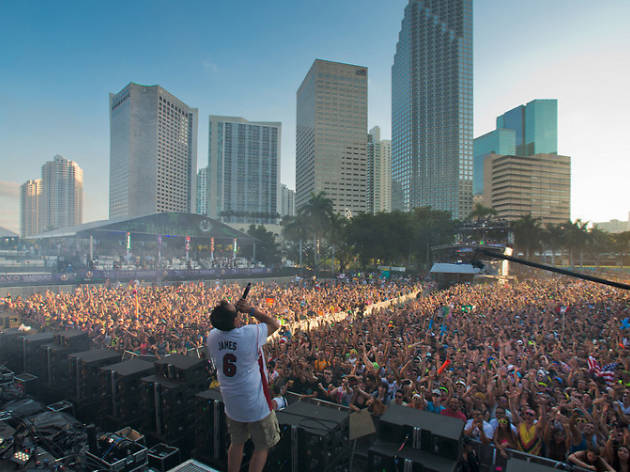 How to stream Ultra Music Festival 2018 live online
Tickets to Miami's Ultra Music Festival have been sold out for a while now, which means there are plenty of disappointed ravers who will have to figure out some other way to get in on the fun. Luckily, as they do every year, Ultra will be streaming the entire festival for free online. Here's how to watch. The stream will be taking place on Youtube via UMF TV (embedded below). Friday's stream starts at noon, and Saturday and Sunday start at 3pm. And it's as easy as that. Check out the set times to see when your favorite artist is playing. And if you happen to be in town, peep our Miami Music Week guide to see what else is going on this week.   Want more? Sign up here to stay in the know.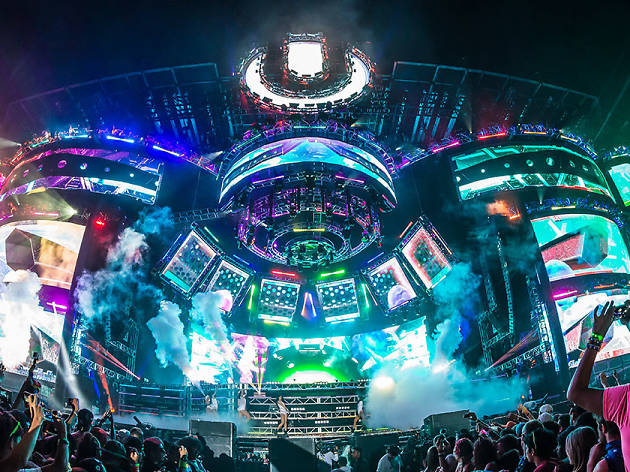 Check out Ultra Music Festival's 2018 lineup
March 23 will mark the 20th Ultra Music Festival, Miami's EDM powerhouse that's risen from a small beach rave to one of the biggest dance music festivals in the world. Ultra is international now, with festivals in Tokyo, Rio de Janeiro, Seoul and many more destinations—but never forget that it all started right here in the 305. So, surely Ultra has some special surprises in store for its 20th, right? If the lineup—which was announced last night—is any indication, Ultra is in for another predictably huge year. Just about every mega-DJ you can name makes an appearance in the phase one lineup: Afrojack, Axwell Λ Ingrosso, Carl Cox, Steve Aoki, Porter Robinson, John Digweed and so many more (see the full lineup over at Ultra's Facebook page). The live stage has some surprises too, including the highly problematic but very talented Azealia Banks. And reggae fans are no doubt jumping in their sandals over the addition of the Wailers featuring Julian Marley. If all this sounds good to you, tickets are on sale now (starting at $379.95) via ultramusicfestival.com. If this doesn't sound like your scene, you'll want to stay the hell away from Bayfront Park from March 23 through March 25. A post shared by Ultra Music Festival (@ultra) on Dec 18, 2017 at 5:12pm PST   Want more? Sign up here to stay in the know.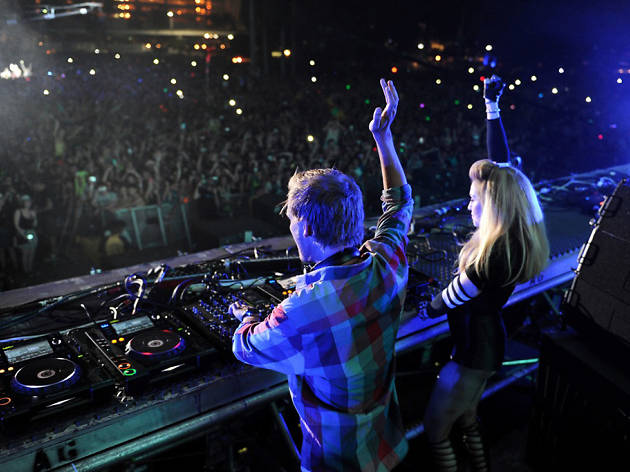 Here are the set times for Ultra Music Festival 2018
Anyone who drove by Bayfront Park in the last week saw the skeleton of Ultra Music Festival being assembled for the huge 20th anniversary edition of the fest. It's so close, we can taste it. This Friday, things officially kick off, which means you'll need to have a game plan hammered out by then. Luckily, Ultra has announced its 2018 set times with plenty of time to prepare. Axwell & Ingrosso, the Chainsmokers and David Guetta will be closing out the main stage Friday, Saturday and Sunday, respectively. But there are seven other stages to get to know before this weekend. Check out the set times embedded below and over at ultramusicfestival.com. A post shared by Ultra Music Festival (@ultra) on Mar 16, 2018 at 11:13am PDT   Want more? Sign up here to stay in the know.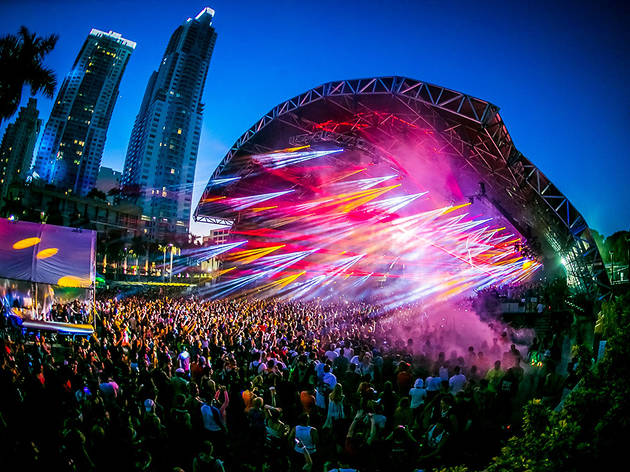 Here's your first look at the Ultra Music Festival light display
Miami Music Week is in full swing, but we still have a few days to go until the main event: Ultra Music Festival.  If you live or work in Downtown, you've probably seen the trucks pulls in, the cranes go up and the massive stages coming together seemingly overnight. What you probably haven't witnessed are the incredible light displays the festival is known for—until now. Below is your first glimpse of what festivalgoers will see come Friday, including LED panels and strobe lights. It's just a test (hence why there's no DJ booth up yet) but it's enough to get us hyped.  A post shared by Everything Ultra (@everything_ultra) on Mar 21, 2017 at 1:06pm PDT   Want more? Sign up here to stay in the know.
How a chance encounter with Björk started Steve Aoki's journey to Ultra Music Festival
Steve Aoki, the mustachioed master of L.A.-based label and lifestyle brand Dim Mak, is a notorious figure in EDM. He was one of the first producer-DJs to cross over into the mainstream, thanks to high-energy compositions and onstage antics (cake throwing, anyone?). But as recently as 2004, he was standing in the audience like the rest of us, sharing a cheap hotel room and saving his cash for the shows and magic of Ultra.  Magic came not onstage but in the form of a woman strolling down Ocean Drive, wearing a "huge flowing dress, massive headphones and humongous glasses." The stranger turned out to be Björk. "She was so majestic," recalls Aoki. After mustering up the courage to speak to her, the two exchanged phone numbers and kept in touch. No collaborations resulted from their chance meeting but the unexpected interaction resonated with Aoki, who experienced part of what draws millions of people to Ultra every year: the opportunity to see some of the biggest names in music. In 2010, he went from being a face in the crowd to a performer, playing his first show at Ultra.  His 2017 headlining set boasts tons of surprise guests, and while he can neither confirm nor deny anything on record before the show, we have a feeling that "Just Hold On" collaborator Louis Tomlinson will make an appearance. And Aoki might just drop a new track while he's at it. "[Ultra] is the perfect ground for experimentation, to play all your new music and get the best feedback you can from a crowd," s