Your guide to Ultra Music Festival 2020 in Miami
Everything you need to know about the lineup, tickets, parking and location of Ultra Music Festival 2020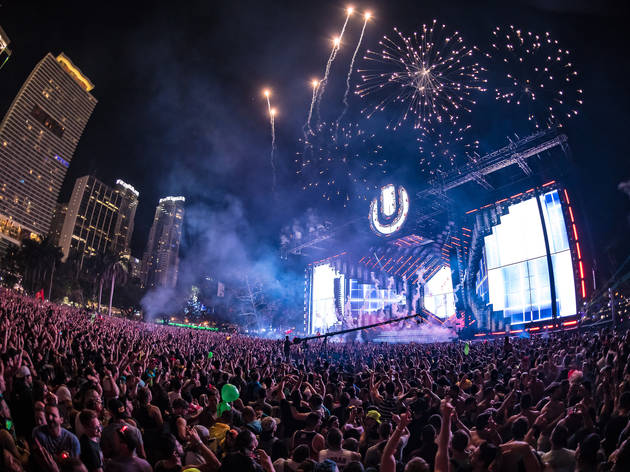 Update: As of the evening of March 4, 2020, Ultra Music Festival is postponed indefinitely following concerns of Coronavirus. Mayor Carlos A. Gimenez's decision to stet the 21st annual event, the largest electronic music festival in the world, heeds an advisory from Florida's surgeon general.
Since 1999, the Ultra Music Festival has grown from a handful of stoned, drum'n' bass–loving hippie slackers standing barefoot in the sands of South Beach to bringing in something like 170,000 tweekers and candy ravers from around the world. After a somewhat disastrous move to Virginia Key last year, Miami's biggest music event makes a triumphant return in 2020 to its decade-long home, Bayfront Park.
The annual EDM bacchanal takes place on March 20 through March 22. Like previous years, Ultra 2020 provides three days of dance music spread across multiple stages, with Flume, Gesaffelstein, Major Lazer, Zedd and other headliners, along with a few old-school icons and surprise guests mixed in. Ultra Music Festival also falls within Miami Music Week, a loosely organized series of concerts and parties taking place throughout Miami. Need a place to crash? Book a room at one of the best hotels in Miami.
When is Ultra Music Festival? Ultra Music Festival takes place on March 20, 21 and 22, 2020.
Where is Ultra Music Festival? Ultra Music Festival takes place in Bayfront Park.
What's the lineup for Ultra 2020? Phase 3 of the Miami Ultra Music Festival lineup includes Baauer, TOKiMONSTA and David Guetta, along with previously announced performers like Flume, Major Lazer, Afrojack, Armin van Buuren, Carl Cox and more.
How do I get tickets? Buy tickets for Ultra Music Festival at the festival's website, ultramusicfestival.com.
Ultra Music Festival 2020
Ultra Music Festival archive