Where to find the best bottomless brunch in Miami
It's the weekend and you've earned a liquid feast at one of the best bottomless brunch options in Miami
If you too wake up on the weekends wondering where the best bottomless brunch in Miami is to be found, you've come to the right place. After many Sunday mornings welcomed bleary-eyed from too many frozen cocktails at a Miami bar, brain too foggy to recall a place to go for brunch in Miami, we found it best to do the research sober and put it all down for easy referencing later. What's most important about these places isn't that they serve great Bloody Marys, but that the hair of the dog is practically on tap—served in limitless qualities, staving the imminent headache just a little longer.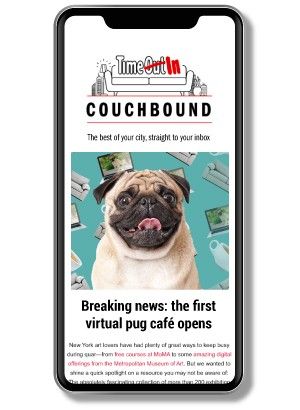 An email you'll actually love
Sign up to our Couchbound newsletter and bring the city to your sofa
Subscribe now
Best bottomless brunches in Miami
Where to go next?
Brunch may be over but that doesn't mean you should stop drinking.
Best of the city under one roof
What is it? The new bottomless brunch at Time Out Market Miami features unlimited Bellinis, mimosas or prosecco for $22. The special runs every Sunday from 11am–3pm, and there's no time limit.
Why go? Going for brunch with a large group can be a nightmare, especially if you're splitting the bill. Avoid the hassle at the Market, where everyone orders and pays for themselves and drinks are refilled at the bar.