Unique Miami gift ideas for the holidays
Perfect for people who love their city, this list of Miami gift ideas feature all sorts of stately designs
Whether you're a Miami lifer or you just moved here, odds are you're smitten with the city and the beautiful beaches in Miami (who could blame you?). Show off that local pride—and insider status—by eschewing typical Miami-related presents (truth: no one needs another guayabera and that gift card to one of the best restaurants in Miami can wait) in favor of presents with more 305-flair. Round out the list with these unique Miami gift ideas perfect for those smitten with the Magic City.
RECOMMENDED: Christmas in Miami
Miami gift ideas
1
$50–$80; an-other.com
While it's downright impossible to bottle the scent of ocean spray or sun-kissed afternoons in Miami Beach, you can buy a fragrance that's made right by it. An. Other is a newly launched, limited-edition line of high-quality perfumes made right here in Miami. Co-founded by Gilad Amozeg and Ariella Appelbaum, An. Other's debut collection comprises four core scents—Woody, Oriental, Floral and Fresh—that are suitable for men and women.
2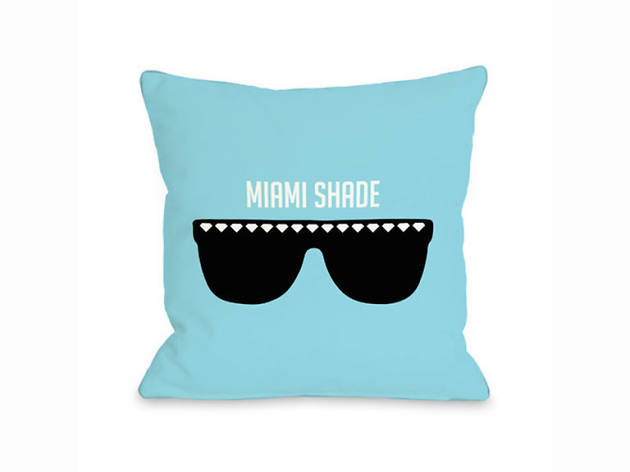 $40, wayfair.com
For your Miami friend whose life is made in the shade (VIP tables everywhere, yacht parties on the weekends, annoyingly frizz-free hair always), get them this adorable throw pillow as a gentle reminder of how easy they have it. This particular design by Bella Casa can be used indoors or outdoors to accent their fabulous backyard.
3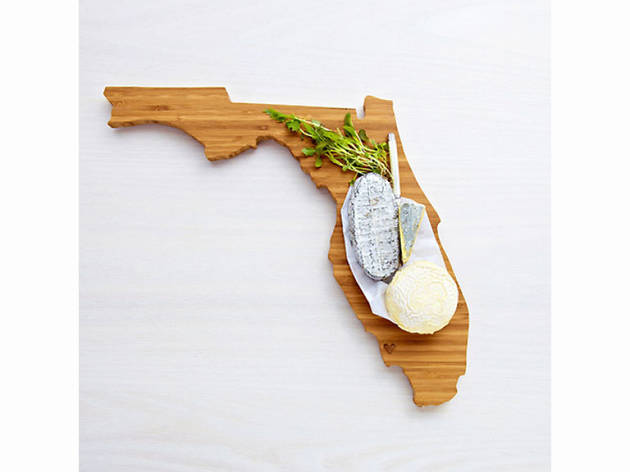 Florida shaped cutting board
Florida gets a lot of shit from people, most of it valid (this is the state in which alligators appear in people's pools and at drive-thru windows). But Floridians also have a sense of humor about their quirky state, and they'll surely appreciate this state-shaped cutting board by AHeirloom. Bonus: you can personalize it with a message or star to indicate the person's hometown.
4
Photograph: Doug Castanedo
5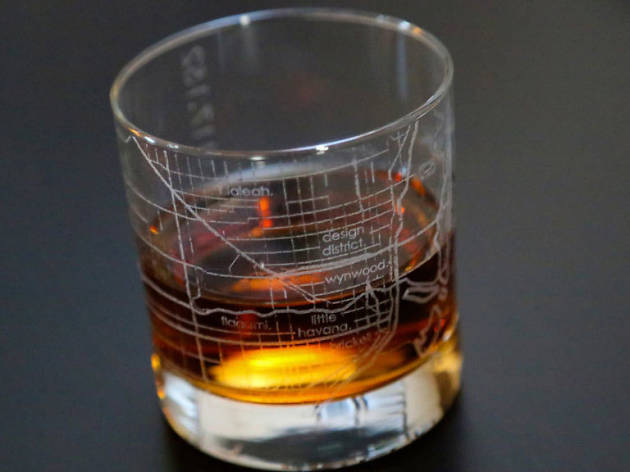 $12.50, theuncommongreen.com
The Uncommon Green sells these stylish and functional drinking glasses. Have a friend who drinks too much and forgets where they are? Now they can (sort of) find their way home with help from the same vessel that got them into the predicament in the first place.
6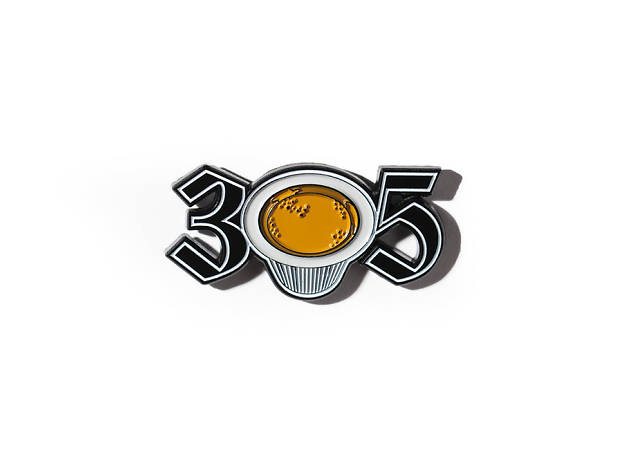 Photograph: Katherine F. Beach
$10, pinsbro.com
Shopping for a cafecito enthusiast? The person who never misses a single coffee break or regularly walks around the office with a colada in hand. Get them a Pinsbro enamel pin that tells the world they caffeinate Cuban-style.
Photograph: Katherine F. Beach
7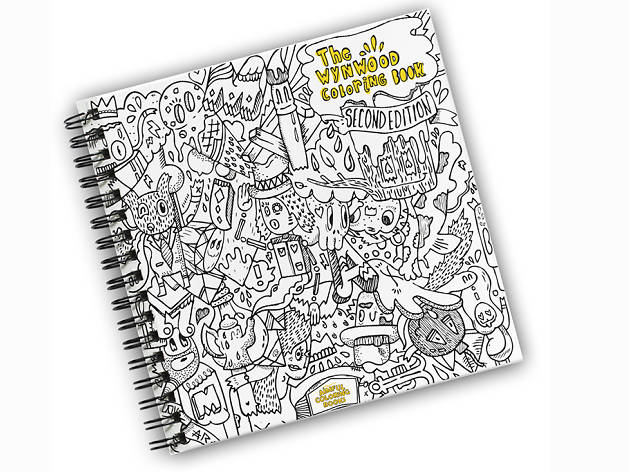 Photograph: Courtesy The Wynwood Coloring Book 2
Shade, trace and color your way through one of the country's largest arts district: Wynwood. Inspired by the vibrant neighborhood, this second edition of popular coloring book includes 76 pages of original murals and artist bios.
8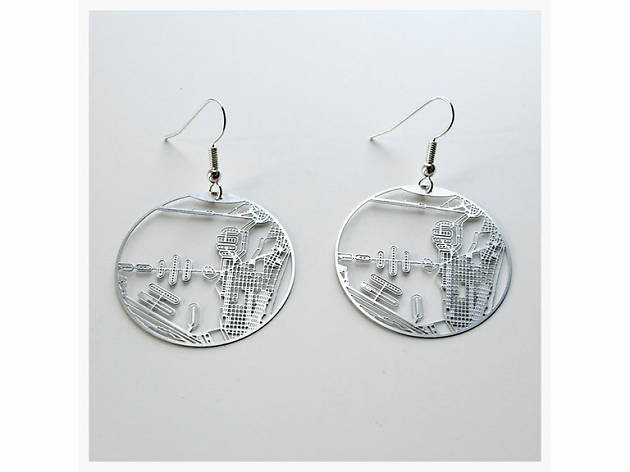 $40, aminimalstudio.com
For the friend whose proud to live in Miami Beach. Or the friend who refuses to drive over the causeway to visit you on the mainland (no grudge here). Or perhaps your other friend whose preferred mode of transportation is a scooter or a bicycle. Get these beach-dwelling ladies a stylish grid of the city they can wear 24/7.
9
10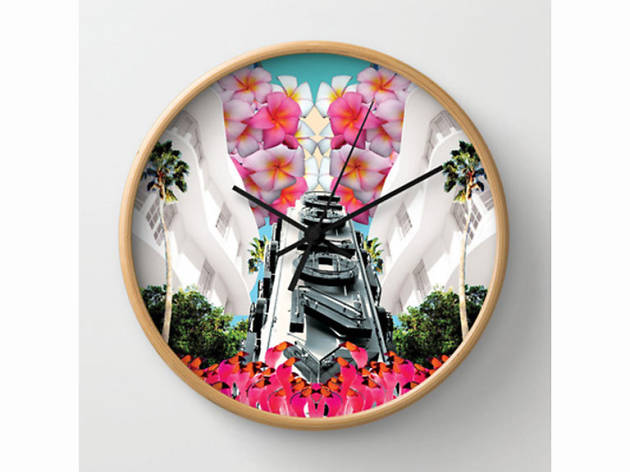 $30, society6.com
Miamians are notorious for being late, but that doesn't mean we can't appreciate a nice timepiece—like this colorful wall clock by Rachel Edmond. Choose from natural wood, black or white frames to match your home and accent the Miami color palette (that's pink and teal) and classic Art Deco designs.
11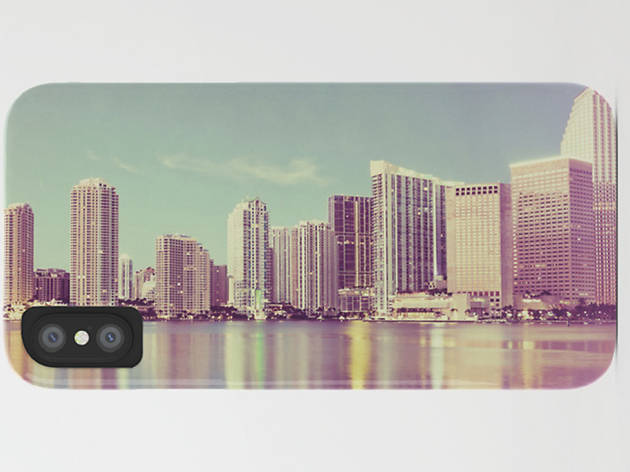 $35, society6.com
Your Miami-loving bud just blew a wad on their new iPhone X. Do them a solid with a sleek, slim case by Giorgio Fochesato that's impact-resistant and protects their purchase with a dose of Miami flair.
12
$39, westelm.com
Gift these handcrafted pillow covers, created by duo Love Well Handmade, to far-flung friends homesick for the 305.
13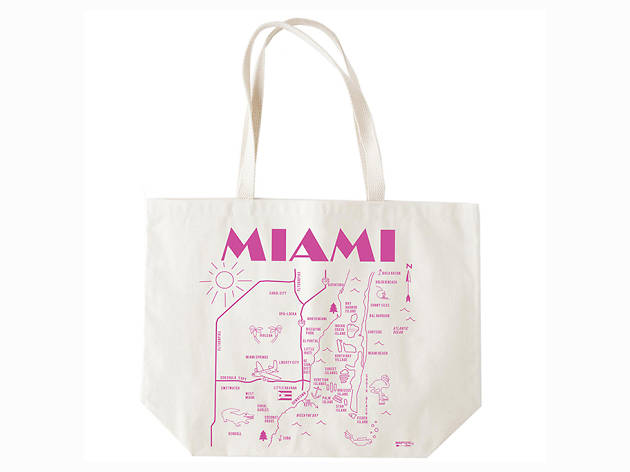 $37, maptote.com
Brooklyn made and Miami inspired, this canvas tote is the ideal size to take to the beach. Stuff it with an oversize towel and the latest issue of Time Out Miami and make your way toward the sand.