Heads up! We're working hard to be accurate – but these are unusual times, so please always check before heading out.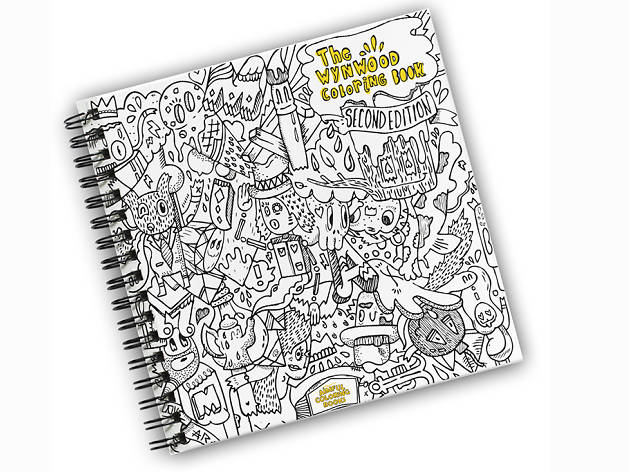 Unique Miami gift ideas for the holidays
Perfect for people who love their city and those who want to shop local, this list of Miami gift ideas has you covered
Whether you're a Miami lifer or you just moved here, odds are you're smitten with the city and the beautiful beaches in Miami (who could blame you?). Show off that local pride—and insider status—by eschewing typical Miami-related presents (truth: no one needs another guayabera and that gift card to one of the best restaurants in Miami can wait) in favor of presents with more 305-flair. Round out the list with these unique Miami gift ideas perfect for those smitten with the Magic City or looking for cool, locally made pieces.
RECOMMENDED: Christmas in Miami
Miami gift ideas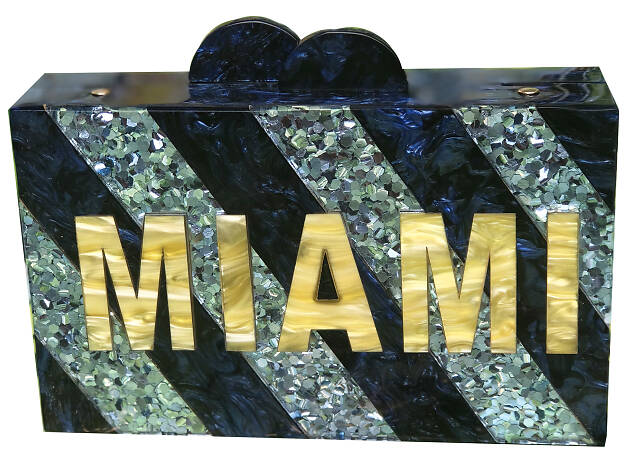 Photograph: Courtesy Elizabeth Sutton
1. Elizabeth Sutton Miami clutch
For the friend who's already counting down to Art Basel 2020, this statement acrylic clutch emblazoned is sure to hold them over. Emblazoned with "Miami" on one side and the city's iconic palm tree landscape on the other, the Elizabeth Sutton-designed piece (part of her debut collection!) pays homage to Miami's thriving art scene. $295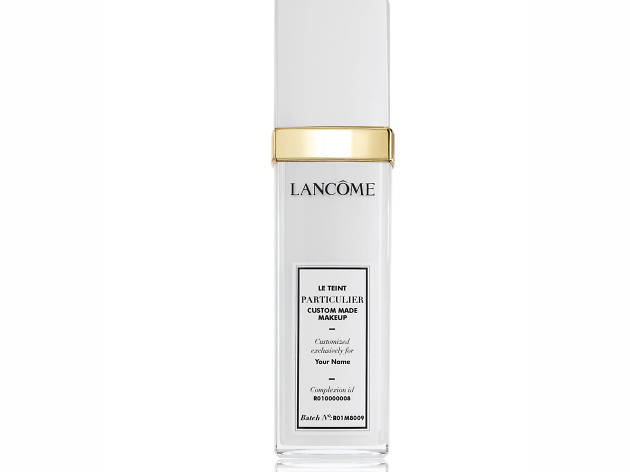 Photograph: Ben Yomtov
2. Lancôme Le Teint Particulier
The beauty struggle is real when you live in South Florida. Your body is the perfect golden hue year-round while your face stays the same shade of pale if you're keeping it away from the sun (as one should). Lancôme won't help the discrepancy in tones but the makeup brand does offer a special custom foundation that can help you find your perfect hue. It's called Le Teint Particulier and it uses advanced technology to devise your bespoke foundation shade in whatever formula you select. In Miami, it's done on the spot exclusively at the Nordstrom store inside Merrick Park, and you get to go home with your name emblazoned on the label. Gift for you this Christmas? Why not? $88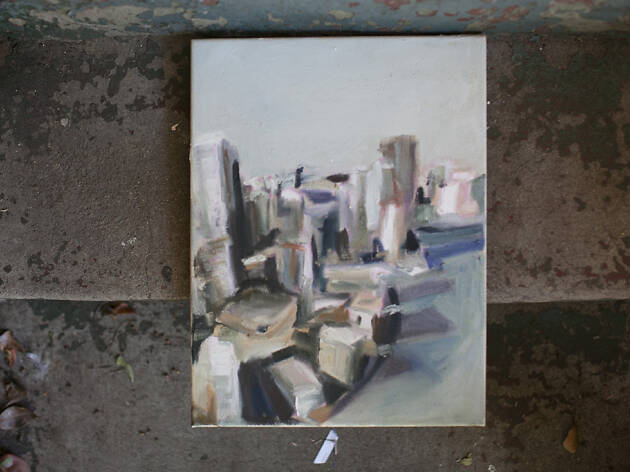 Photograph: Courtesy Beth Made
3. Beth Made: Downtown Miami oil painting
The Miami artist (by way of Biloxi, Mississippi) channels her love for Miami through whimsical postcards and striking cityscapes, such as this oil on canvas depicting Downtown Miami. Snag this one for art lovers and folks with an appreciation for beautiful sceneries and this magical city. $35
An entire store dedicated to denim! Levi's pop-up shop in Wynwood is a last-minute shopper's dream. Not only can you buy nearly every style the brand makes, but you can also get it customized for the most thoughtful gift you'll give this year. Designs take anywhere from five minutes to two hours, which gives you just enough time to enjoy a cocktail at the space's bar.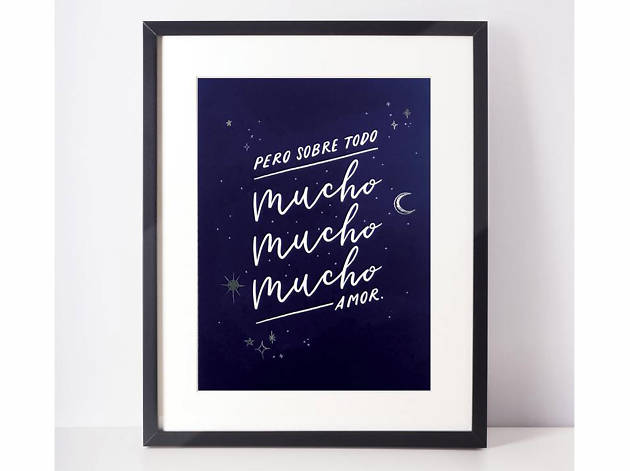 Photograph: RaqPaperScissorsCo
5. RaqPaperScissorsCo Walter Mercado "Mucho Amor" Quote
Zodiac buffs everywhere, especially us folks in Miami, are still mourning the loss of celebrity astrologer Walter Mercado. We're still not sure what color we'll wear on New Year's Eve without his end-of-the-year predictions to guide us.) Gift your grieving pal Mercado's famous send-off, featuring hand-lettering in a festive foil. $12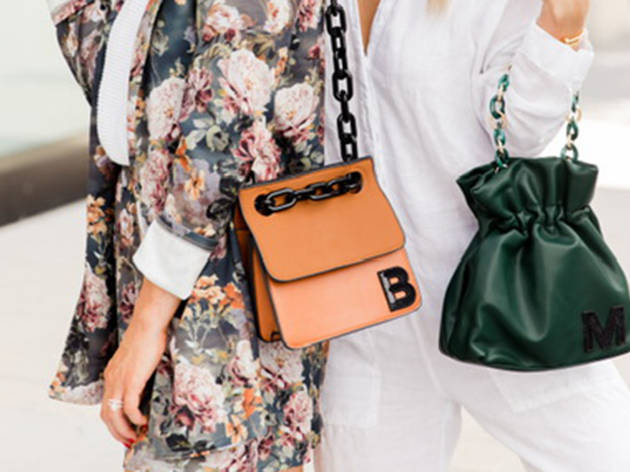 Photograph: Karla Garcia Costa/kgohhsnap
What started as a simple DIY project for her wedding spawned into a full-blown collection of handbags for Miami-based designer Brooke Exposito. Every piece in STEL's collection is fully customizable and while items typically take two weeks to process, Exposito won't turn down a rush order this holiday season. Plus, local pick-up is available so you won't have to rely on snail mail for your holiday gifts. We're partial to the Sedona and Zion styles but they're all fabulous. $50–$80.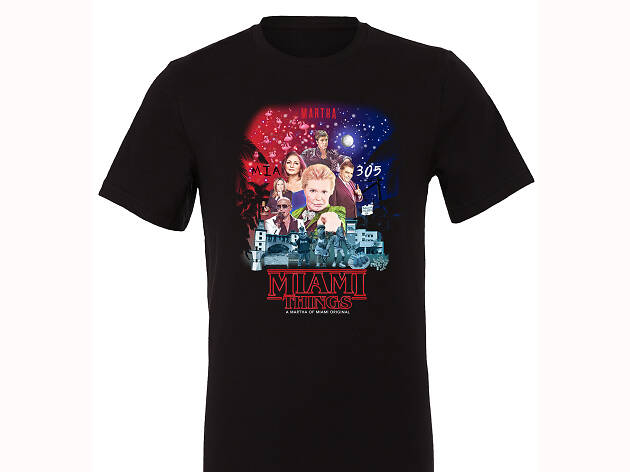 Photograph: Martha of Miami
7. Martha of Miami: Miami Things tee
Miami is a strange, strange city. So it was only a matter of time until Martha of Miami—responsible for some of the coolest city-pride merch you'll find in the 305—would find a way to fit all the things that keep us weird onto a T-shirt. To that, we say: Go loud and proud, friends. $29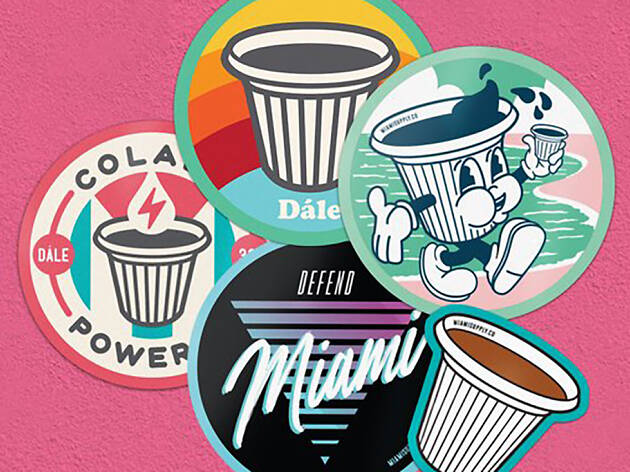 Photograph: Miami Supply Co.
8. Miami Supply Co. stickers
For the person who loves all things cafecito and wouldn't miss a 3:05 coffee break if their life depended on it (because, surely, it might), this adorable sticker pack from local lifestyle purveyor Miami Supply Co. is sure to please. Plus, it doubles as their daily reminder to caffeinate. $6.75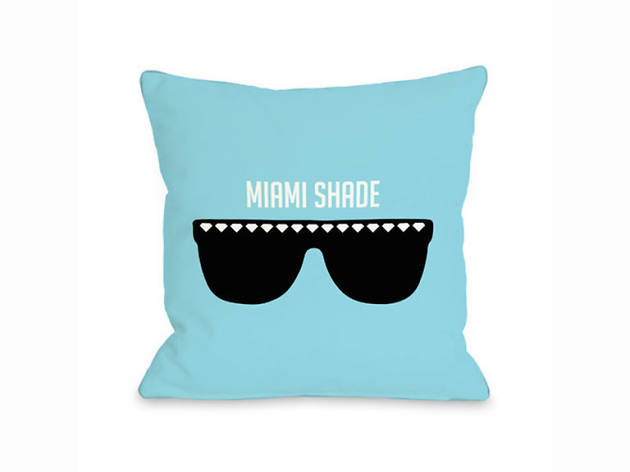 9. Miami shade throw pillow
For your Miami friend whose life is made in the shade (VIP tables everywhere, yacht parties on the weekends, annoyingly frizz-free hair always), get them this adorable throw pillow as a gentle reminder of how easy they have it. This particular design by Bella Casa can be used indoors or outdoors to accent their fabulous backyard. $44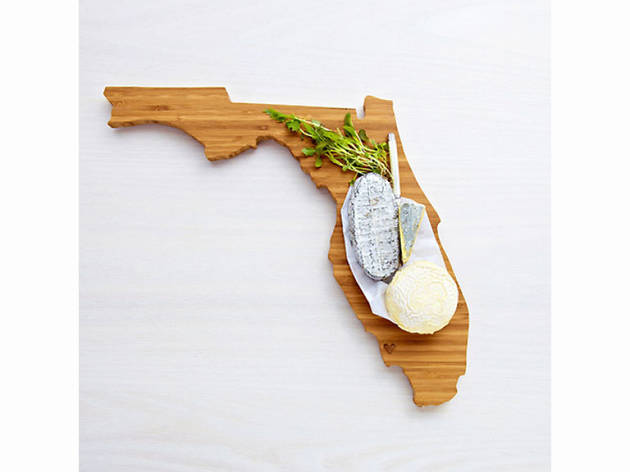 Photograph: Courtesy: aheirloom.com
10. Florida shaped cutting board
Florida gets a lot of shit from people, most of it valid (this is the state in which alligators appear in people's pools and at drive-thru windows). But Floridians also have a sense of humor about their quirky state, and they'll surely appreciate this state-shaped cutting board by AHeirloom. Bonus: you can personalize it with a message or star to indicate the person's hometown. $48
Show more
Still shopping for the perfect gift?