Unique Miami gift ideas for the holidays
Perfect for people who love their city, this list of Miami gift ideas feature all sorts of stately designs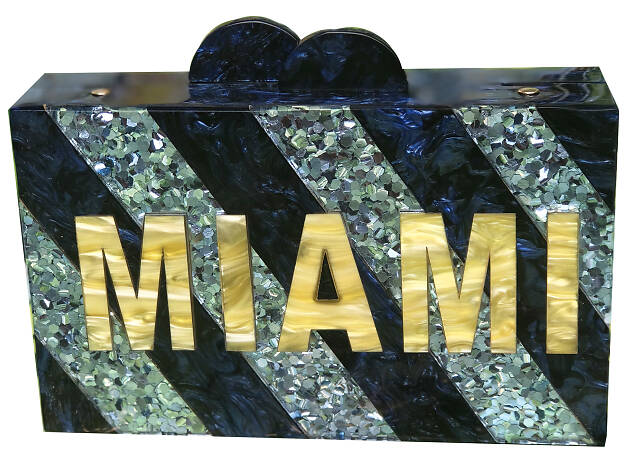 Whether you're a Miami lifer or you just moved here, odds are you're smitten with the city and the beautiful beaches in Miami (who could blame you?). Show off that local pride—and insider status—by eschewing typical Miami-related presents (truth: no one needs another guayabera and that gift card to one of the best restaurants in Miami can wait) in favor of presents with more 305-flair. Round out the list with these unique Miami gift ideas perfect for those smitten with the Magic City.
RECOMMENDED: Christmas in Miami
Miami gift ideas
1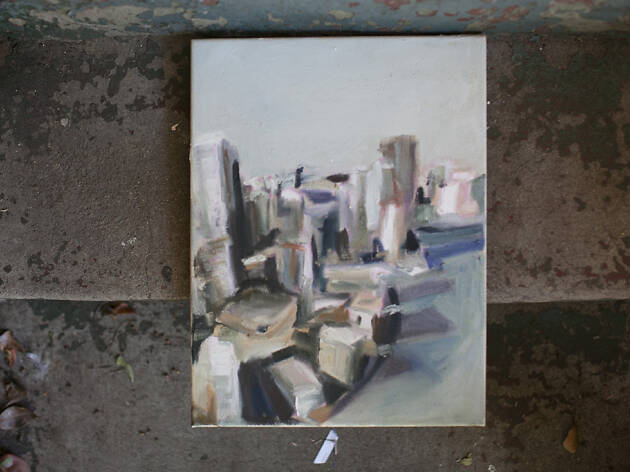 Photograph: Courtesy Beth Made
Beth Made: Downtown Miami oil painting
The Miami artist (by way of Biloxi, Mississippi) channels her love for Miami through whimsical postcards and striking cityscapes, such as this oil on canvas depicting Downtown Miami. Snag this one for art lovers and folks with an appreciation for beautiful sceneries and this magical city. $35
2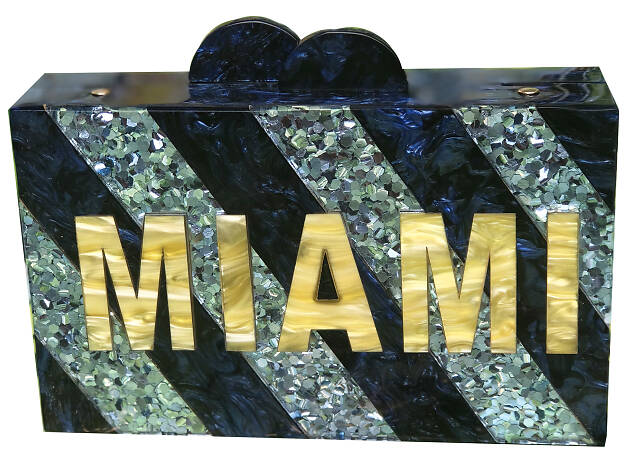 Photograph: Courtesy Elizabeth Sutton
Elizabeth Sutton Miami clutch
For the friend who's already counting down to Art Basel 2019, this statement acrylic clutch emblazoned is sure to hold them over. Emblazoned with "Miami" on one side and the city's iconic palm tree landscape on the other, the Elizabeth Sutton-designed piece (part of her debut collection!) pays homage to Miami's thriving art scene. $275
3
Photograph: RaqPaperScissorsCo
RaqPaperScissorsCo Miami gift tags
There are two kinds of gift-givers: the ones who worry about the wrapping and the ones who don't think twice about the packaging. For the former, we bring you these adorable gift tags made by a local designer, especially for Miami Santas. Get yours customized with your family surname for the easiest wrap job you'll do all season. $11
4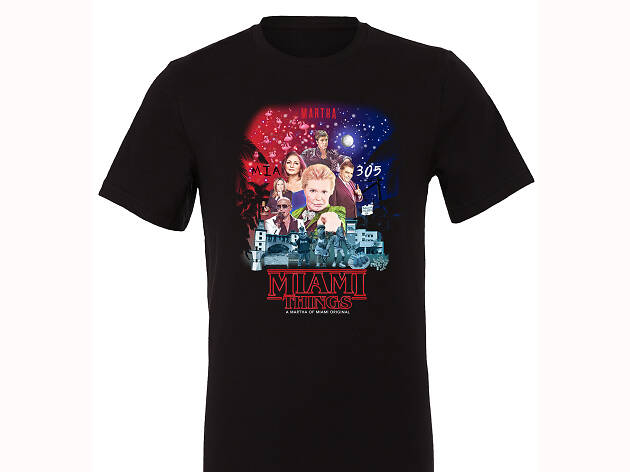 Photograph: Martha of Miami
Martha of Miami: Miami Things tee
Miami is a strange, strange city. So it was only a matter of time until Martha of Miami—responsible for some of the coolest city-pride merch you'll find in the 305—would find a way to fit all the things that keep us weird onto a T-shirt. To that, we say: Go loud and proud, friends. $27
5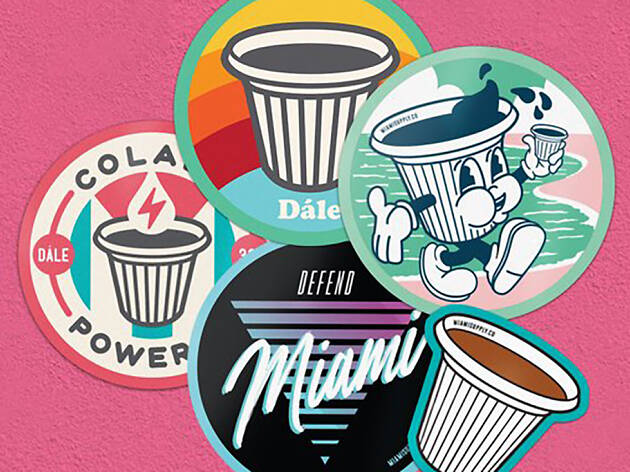 Photograph: Miami Supply Co.
Miami Supply Co. stickers
For the person who loves all things cafecito and wouldn't miss a 3:05 coffee break if their life depended on it (because, surely, it might), this adorable sticker pack from local lifestyle purveyor Miami Supply Co. is sure to please. Plus, it doubles as their daily reminder to caffeinate. $6
6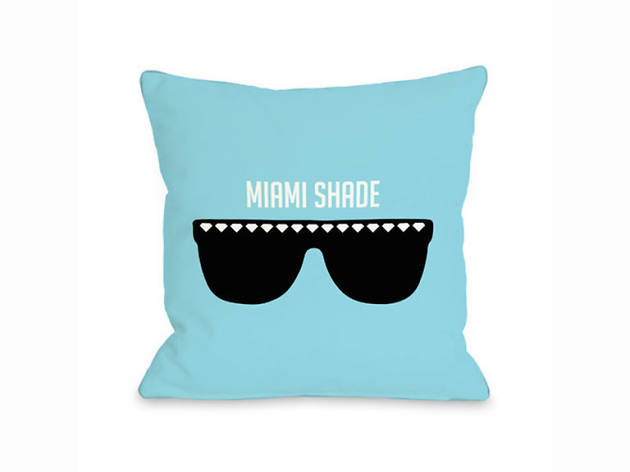 For your Miami friend whose life is made in the shade (VIP tables everywhere, yacht parties on the weekends, annoyingly frizz-free hair always), get them this adorable throw pillow as a gentle reminder of how easy they have it. This particular design by Bella Casa can be used indoors or outdoors to accent their fabulous backyard. $46
7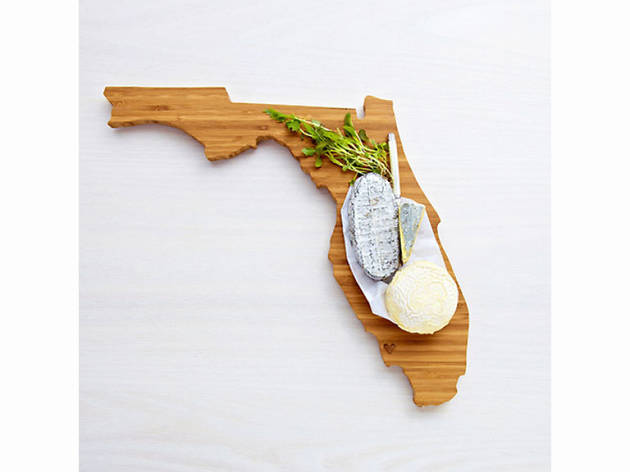 Florida shaped cutting board
Florida gets a lot of shit from people, most of it valid (this is the state in which alligators appear in people's pools and at drive-thru windows). But Floridians also have a sense of humor about their quirky state, and they'll surely appreciate this state-shaped cutting board by AHeirloom. Bonus: you can personalize it with a message or star to indicate the person's hometown. $48
8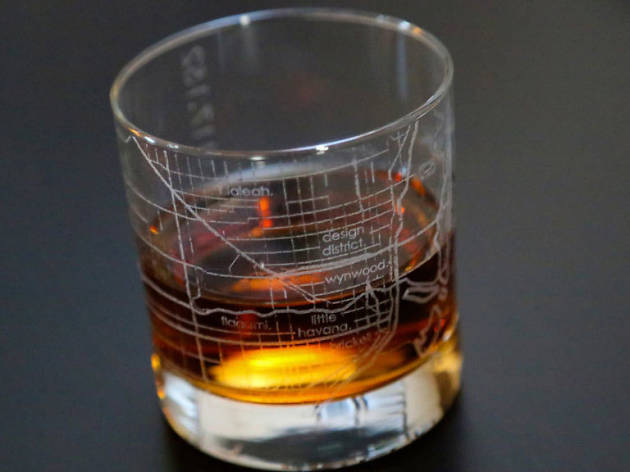 The Uncommon Green sells these stylish and functional drinking glasses. Have a friend who drinks too much and forgets where they are? Now they can (sort of) find their way home with help from the same vessel that got them into the predicament in the first place. $16
9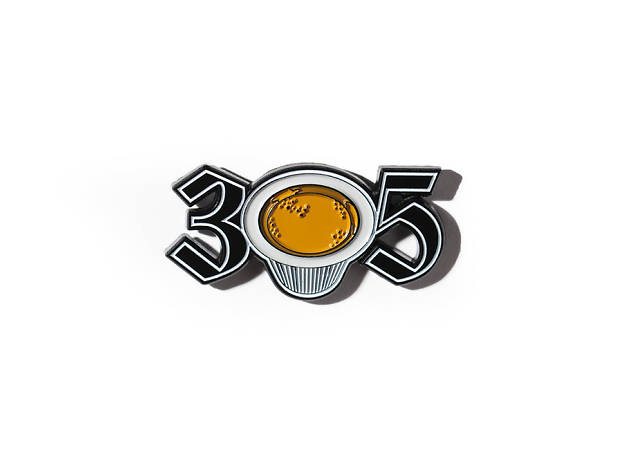 Photograph: Katherine F. Beach
Shopping for a cafecito enthusiast? The person who never misses a single coffee break or regularly walks around the office with a colada in hand. Get them a Pinsbro enamel pin that tells the world they caffeinate Cuban-style. $10
10
Photograph: Courtesy La Centrale
Fans of sprawling Italian market La Centrale will love a handpicked basket of goodies this holiday season. Customize your own with an assortment of their favorite items, including organic olive oil and authentic pasta, or choose from several ready-made options. La Centrale will even pack and wrap it for you. Various prices
Show more
Still shopping for the perfect gift?