Heads up! We're working hard to be accurate – but these are unusual times, so please always check before heading out.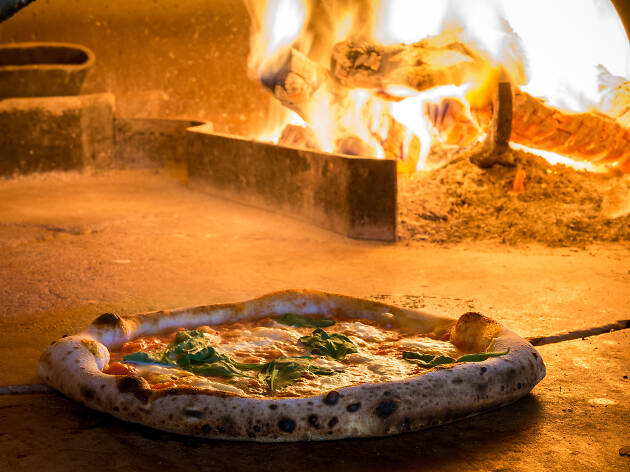 Where to eat the best pizza in Milan
Expo 2015 influenced the resurgence of the best pizza in Milan, now boasting Neapolitan and Roman characteristics
The best pizza in Milan comes with a side of history that encompasses all of Italy. Whereas Naples' version of the delicacy follows strict rules (round, soft, with a raised edge that is free from burns) that have earned it a UNESCO World Heritage status, pizzaioli (pizza makers) from Rome serve the stuff al taglio (by the slice) or as crispier, round pizza Romana. Milan, on the other hand, has never boasted a distinctive pizza style, benefiting instead from a culinary reputation centred around cotoletta Milanese (a sort of cutlet), risotto and other local eats.
Milan favourite Spontini has been the one big name on the local pizza scene since the 1950s, serving thick triangular slices of Margherita (with the addition of one not-so-secret ingredient, anchovies) that many grab on-the-go, but typical round pizzas – larger in circumference and with a cracker-thin crust – have been traditionally unremarkable.
That all changed when the Expo 2015 swept into town, bringing along with it a focus on food that has led to a local restaurant and bar revolution. In terms of pizza, this has meant an influx of big-name Neapolitan players as well as a rise in homegrown artisanal offerings. Today, discerning Milanese want to know everything from how long the dough is allowed to rise to the provenance of the oregano lightly dusted on the finished product. And we're here to enjoy it all.
RECOMMENDED: Full guide to the best restaurants in Milan
Best pizza in Milan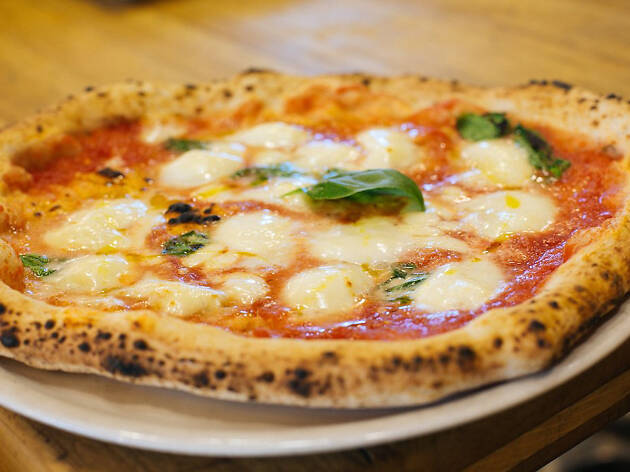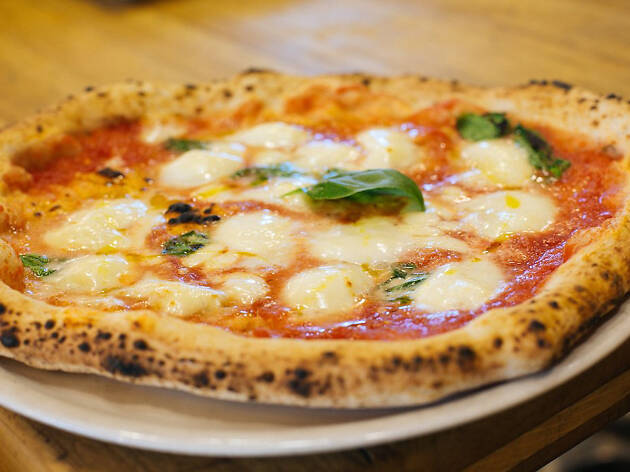 Photograph: Courtesy TripAdvisor/Da Zero
With two pizzerias in the city, Da Zero (which translates to "from zero") is all about starting things off with a quality base, meaning top ingredients from the Cilento area in the Campania region as well as products boasting a slow-food certification. The dough is the result of a mix of specially grown grains, along with a little yeast and a lot of water, resulting in a unique crust that is not too heavy. Da Zero offers classic pizzas like Margherita and Marinara along with more interesting combinations such as broccoli and sausage. Its focus on getting the basics right makes it a winner.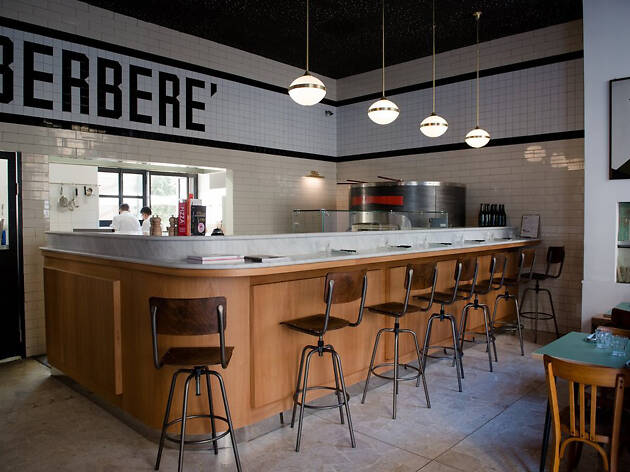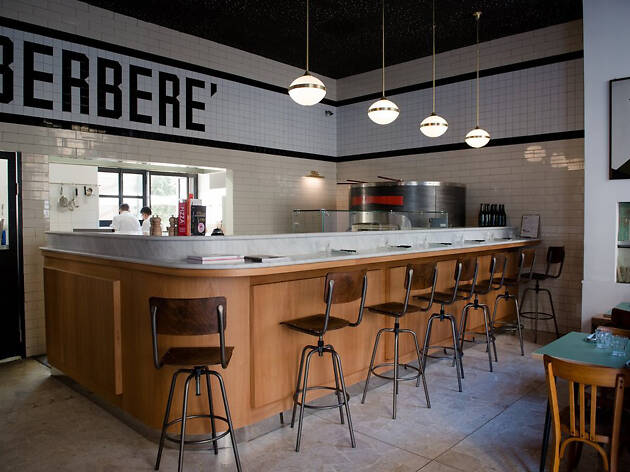 Photograph: Courtesy TripAdvisor/Berberè
One of the latest artisanal pizzerias on the scene, with three locations scattered across the city, Berberè uses sourdough when making its crusts. The dough rises for at least 24 hours (in some locations, you can even watch the kneading machine at work, which is surprisingly fascinating) and toppings are all organic. Pizzas are pre-cut into triangles for easy sharing. While waiting for your treat, snack on one of the small plates from the appetizer menu, like toasted bread with spicy 'nduja sausage and smoked ricotta.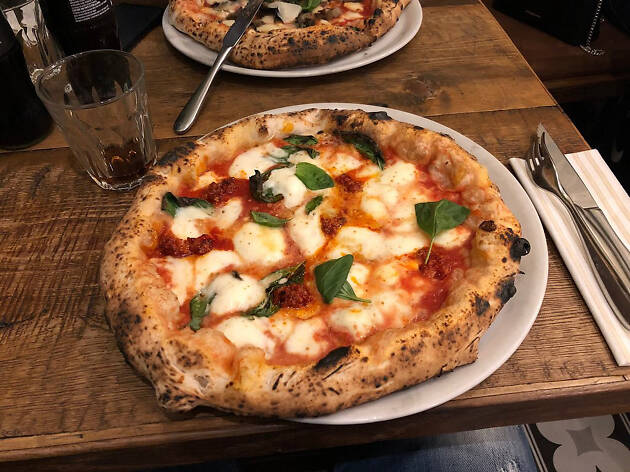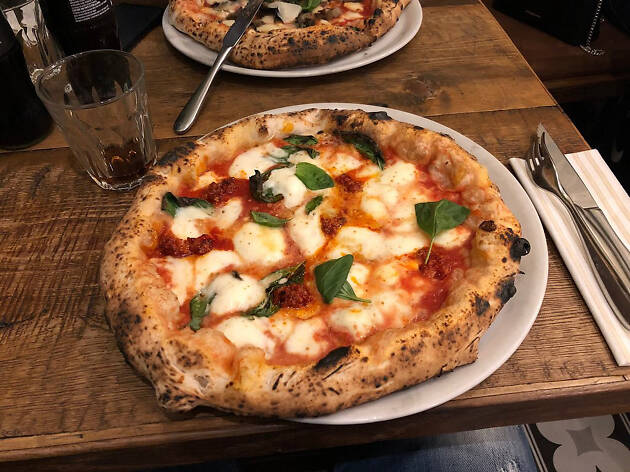 Marghe has really made a splash on the Milanese scene with its unique pizzas that take inspiration from the Neapolitan style, with an added modern twist. Because a special type of brewer's yeast is used and the dough rises for at least 48 hours, the crust is especially light and airy, like biting into a cloud. A select number of specialty pies are offered, with toppings that are sourced from specific areas of Italy, such as San Marzano tomatoes, mortadella from Bologna and anchovies from Cetara. This is a hot ticket in Milan and they don't take reservations so come early if you want to get a table.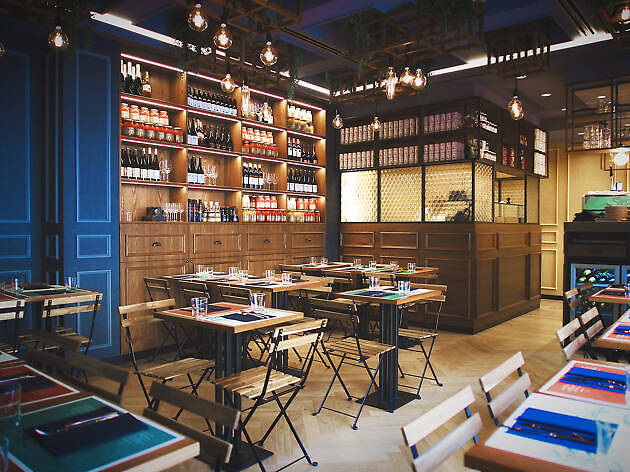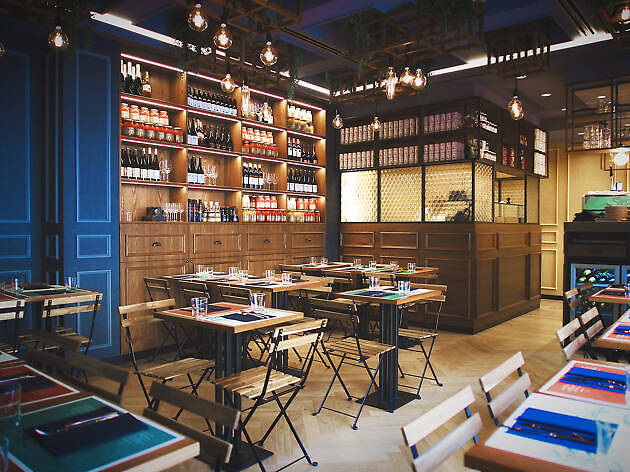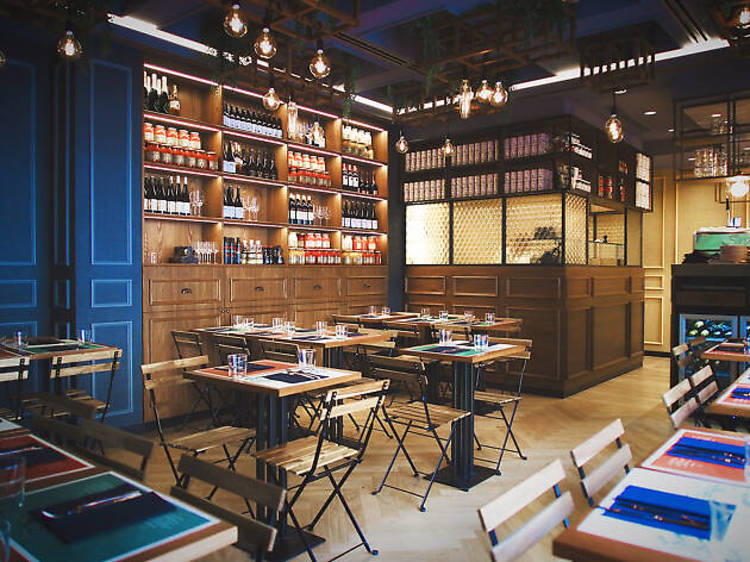 Photograph: Courtesy Lievità
With three locations throughout the city, Lievità (a play on words meaning lightness as well as a reference to the rising of dough) offers an interesting concept that focuses on gourmet Neapolitan-style pizza. Pies here, which are made with either semi-wholemeal or wholemeal flour, are meant to be nutritious, light and easy to digest ("digestability" is a very important concept to Italians when it comes to pizza). Find everything from the classic Margherita to more unusual variations with ingredients like pumpkin purée or pistachio pesto.
Photograph: Courtesy Dry Milano
Michelin-starred chef Andrea Berton launched Dry Milano a few years ago as an upscale cocktail bar that also serves excellent gourmet pizza. Choose a basic pie from the menu and add your own toppings or opt for one of the chef's specialties, including the friarielli, with broccoli rabe and pumpkin purée. Make sure to try one of the cocktails concocted by the expert mixologists on staff. There are two locations in the city, and you'll want to visit both of them.
Gino Sorbillo comes from a long line of Neapolitan pizzaioli going back generations. His Lievito Madre near the Duomo is a bright modern space that offers a contemporary take on Naples-style pizza. One thing that has remained in line with tradition is the attention to the provenance of ingredients, relying on certified producers known for quality. Considering the central location and popularity of Sorbillo's pizzas, come early because you can't reserve ahead of time.
Photograph: Courtesy TripAdvisor/si0nepc
As its name would suggest, Pizza Big churns out wagon-wheel-sized pizzas that are bigger than the plate they're served on. Expect a classic round Milanese pizza with a crunchy, ultra-thin crust. Located near Stazione Centrale, this is an unpretentious place with paper placemats that also serve as the menu, but it is very popular with locals.
Photograph: Courtesy TripAdvisor.com
Legendary Starita has been serving classic pizzas in the Naples area for more than 100 years. The Milan location opened a couple of years ago off of Corso Sempione, and even the simple décor here is in line with the no-frills focus on the food. While waiting for your pizza, try one of the classic Neapolitan fried appetizers, like potato croquettes or stuffed zucchini flowers. Reservations not taken.
Photograph: Courtesy TripAdvisor/La Taverna Gourmet
Located in a chic 1950s-inspired space in the Porta Romana neighbourhood, this sophisticated pizzeria serves pies made with the finest ingredients, using dough left to rise over multiple days. Considering that toppings include black truffle and lobster, expect prices to live up to the "gourmet" label in the restaurant's name (about 20 Euros per pizza).
Photograph: Courtesy TripAdvisor.com
While Pizzium does take inspiration from the simplicity of Neapolitan pizza, relying on just a few quality ingredients, it also searches the country for the best of what the various regions have to offer, like pecorino Romano (in addition to the classic mozzarella) or prosciutto from San Daniele. With four locations in Milan, Pizzium is a staple for its casual, welcoming atmosphere. In addition to a wide variety of pies, the appetizer list is also quite long.
Photograph: Courtesy Yelp/Ruizhi S.
This bright, friendly neighbourhood spot with kitschy decor near Porta Romana always has lines out the door. Worry not, though: sometimes, a glass of prosecco and a piece of the house specialty pizza is offered while you wait. Run by award-winning pizzaiolo Pasquale Pometto, the pies here are made with love: no kneading machines are used as the dough is worked on by hand before being topped with quality ingredients and slid into the wood-burning oven.
Photograph: Courtesy TripAdvisor/Briscola Pizza Society
12. Briscola Pizza Society
Briscola aims to be a secret, underground club for pizza lovers, but its bright, sleek pizzerias (multiple locations throughout the city) are in stark contrast to that philosophy. Like at any great club, there are strict rules to follow when making pizza here: Briscola has its own proprietary mix of flours (with dough that goes through three different types of leavening), uses fior di latte cheese, San Marzano tomatoes and cooks its pies in a brick oven. You can also order "pizzine" (mini pizzas) to try different types.
Photograph: Courtesy TripAdvisor.com
Da Michele has been known as a temple of pizza in Naples since the early 1900s, and the new location in Milan, not far from Stazione Centrale, carries on the tradition by offering authentic Neapolitan Margherita and Marinara pies. There are also a few fried pizzas on the menu, which look a bit like calzones. Da Michele differs from some Neapolitan pizzerias in that it drizzles sunflower-seed oil on its creations instead of olive oil, which some claim has too strong a taste and overwhelms the other flavours. Purists, though, will forever insist on the use of EVO.
Photograph: Courtesy TripAdvisor/Spontini
You can't talk about pizza in Milan without mentioning Spontini, which began serving the good stuff by the slice back in the 1950s. Today, it is a growing chain expanding throughout Italy and beyond. Traditional Spontini slices have a thick, soft crust, tomato sauce with salt, pepper, olive oil, oregano and the added touch of anchovies (though you can request yours without). Eating on-the-go is clearly encouraged here.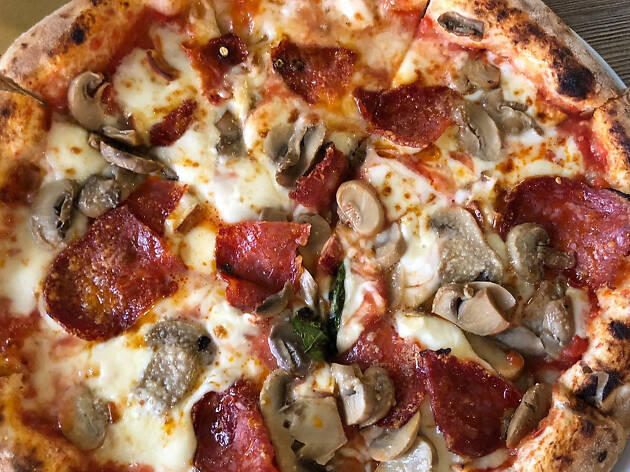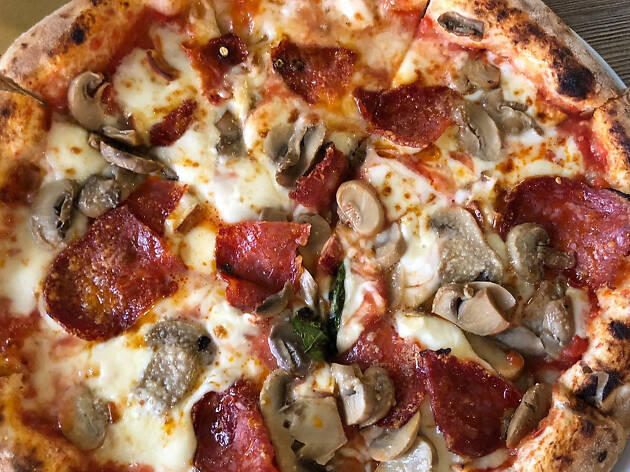 Photograph: Courtesy TripAdvisor.com
This cosy neighbourhood pizzeria and trattoria (the two are on opposite sides of the venue so,if you call to reserve, make sure to specify where you'd like to sit) serves delicious traditional Neapolitan pizza, but what makes it special is the homey atmosphere and the Neapolitan simpatia (charm) of the owner and waiters. There are also a variety of stuffed focaccias and different types of bruschetta that you should devour.
Ready to shop until you drop?
here is no lack of high-octane fashion flagships in the centre of this Italian metropolis, shopping in Milan is a world-renowned activity and one of the best things to do, after all.