It's official: Bossa, the beloved family-run Montreal institution, is bringing its sandwich magic to Time Out Market Montréal starting today.
Where fine Italian grocer meets ready-to-eat sandwich counter, Bossa has built a lip-smacking sandwich empire with a cult following (the line-ups outside of their Wellington Street sandwicheria say it all).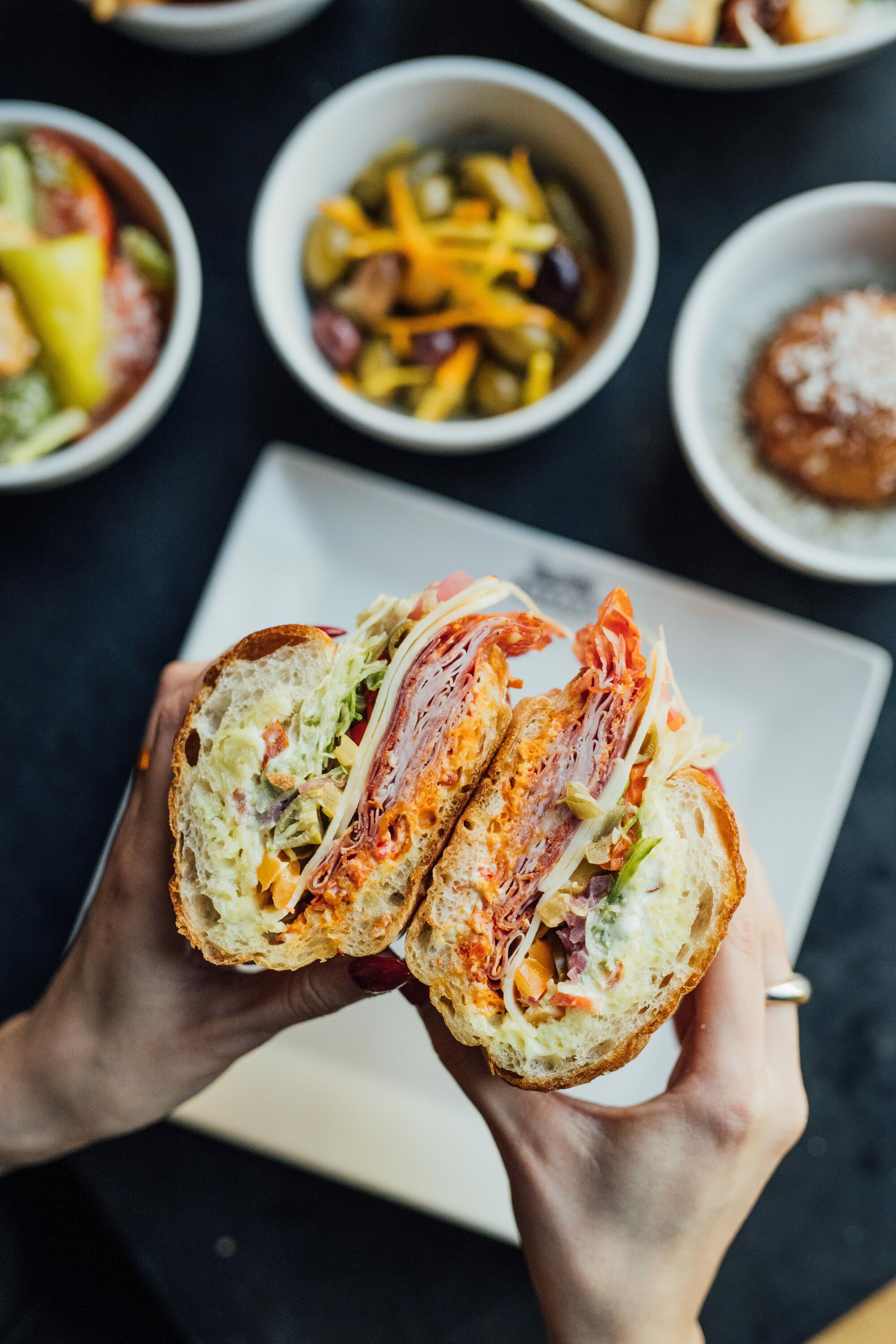 Bossa chef and restaurateur Daniel Lo Manto began his career working in Verdun's restaurants and kitchens, and rue Wellington—ranked world's coolest street by Time Out's recent Index—became his stomping ground. Fast forward to 2018 when Daniel and his mother, Teresa Vescio, opened the first Bossa location starting with just a handful of sandwiches on the menu (and some inspiration from Daniel's grandfather) and a second location in Rosemont. The opening of Bossa's Time Out Market Montréal eatery takes downtown's sandwich game to another level.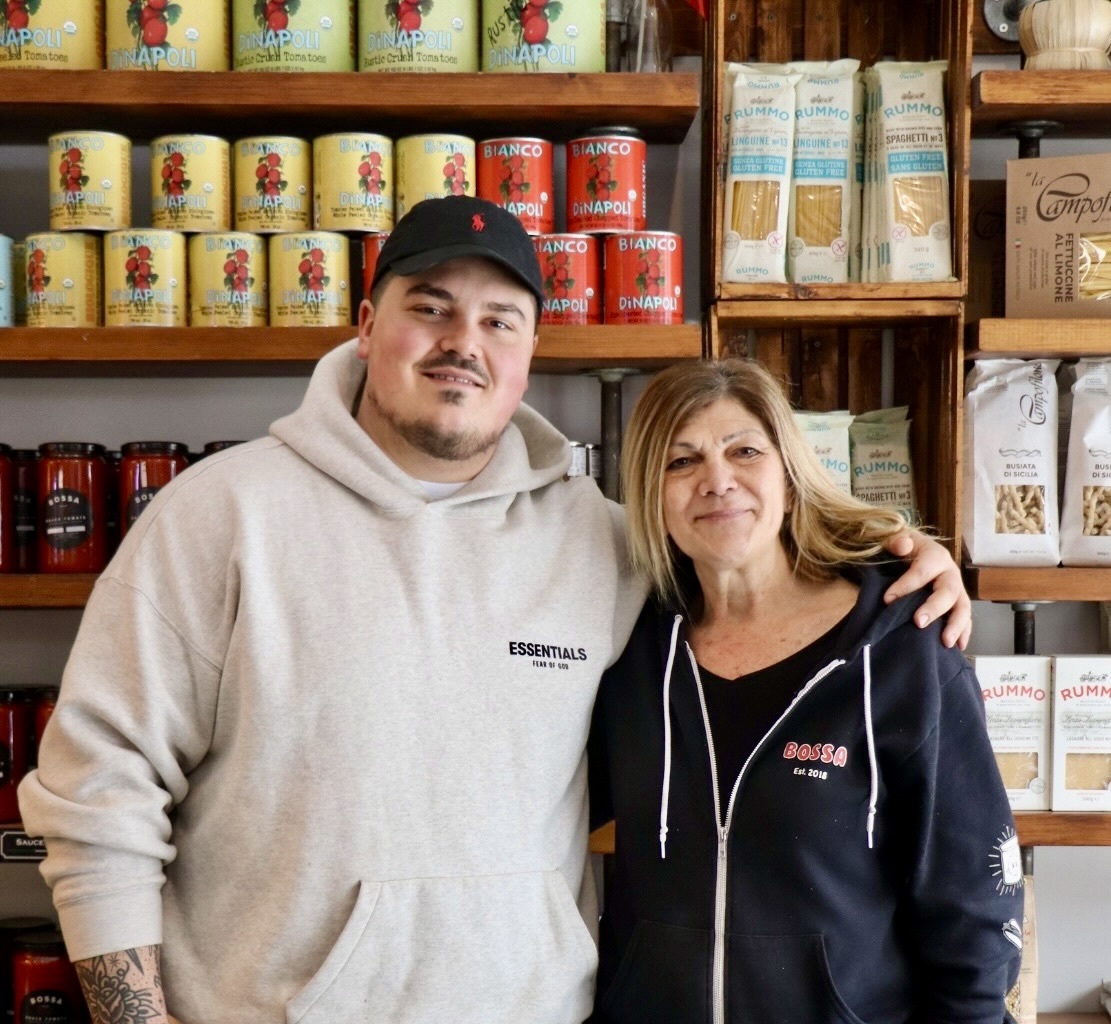 Serving up stellar sandwiches, classic Italian salads with a twist, desserts, and menu items exclusive to Time Out Market Montréal—where some of the best restaurants and chefs in the city are gathered under one roof—expect Bossa's signature dishes bursting with homemade ingredients, right down to the house burrata and hand-cut chips.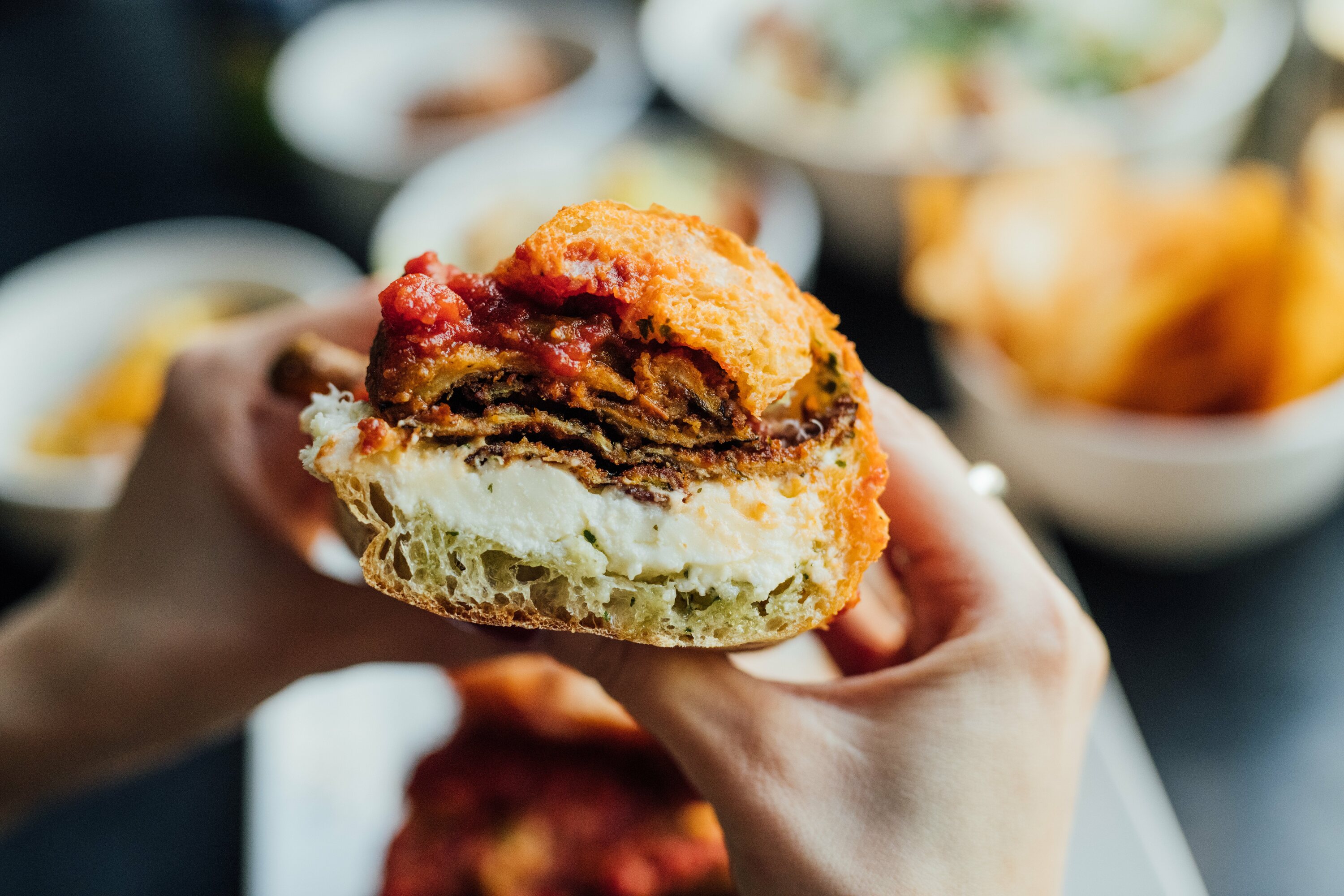 One bite of the Porcetta—think luscious layers of provolone, porchetta, caramelized onions, hot peppers, eggplant and slaw with a generous drizzling aioli—and you'll know why Bossa is best. "It's the sandwich we based our original menu around, and has played a big role in our success" explains Daniel. "The Porcetta is made from scratch, and is a three-day process from flank to sandwich."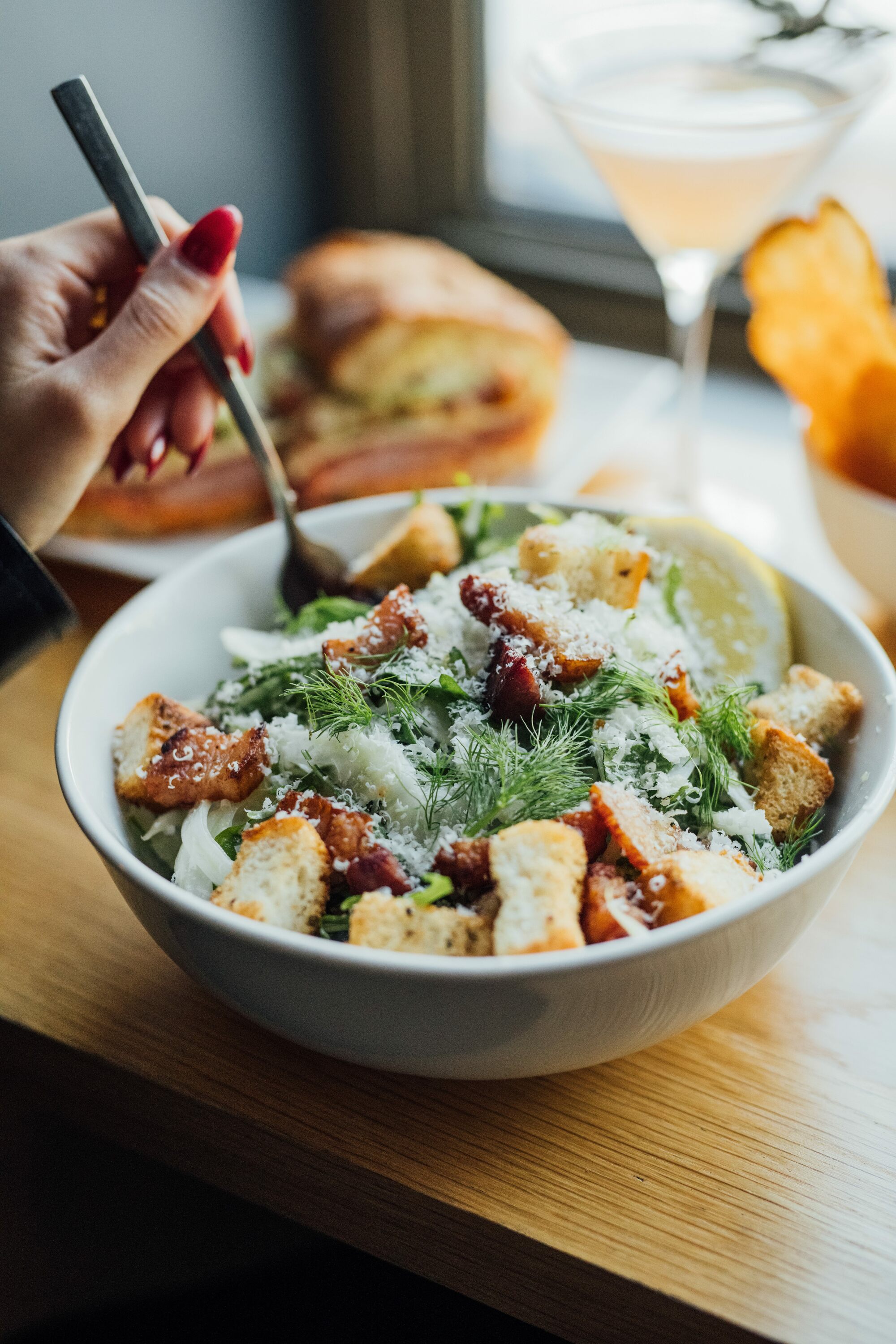 Sink your teeth into The Cutlet 2.0's lashings of mayo, bomba, breaded chicken cutlet, provolone, pickles, giardiniera, lettuce, tomato and a generous amount of "O.G." house dressing. "This is my personal favourite," says Daniel. "I would make it for myself at lunch sometimes, and when we redesigned the menu I made sure to get it on there."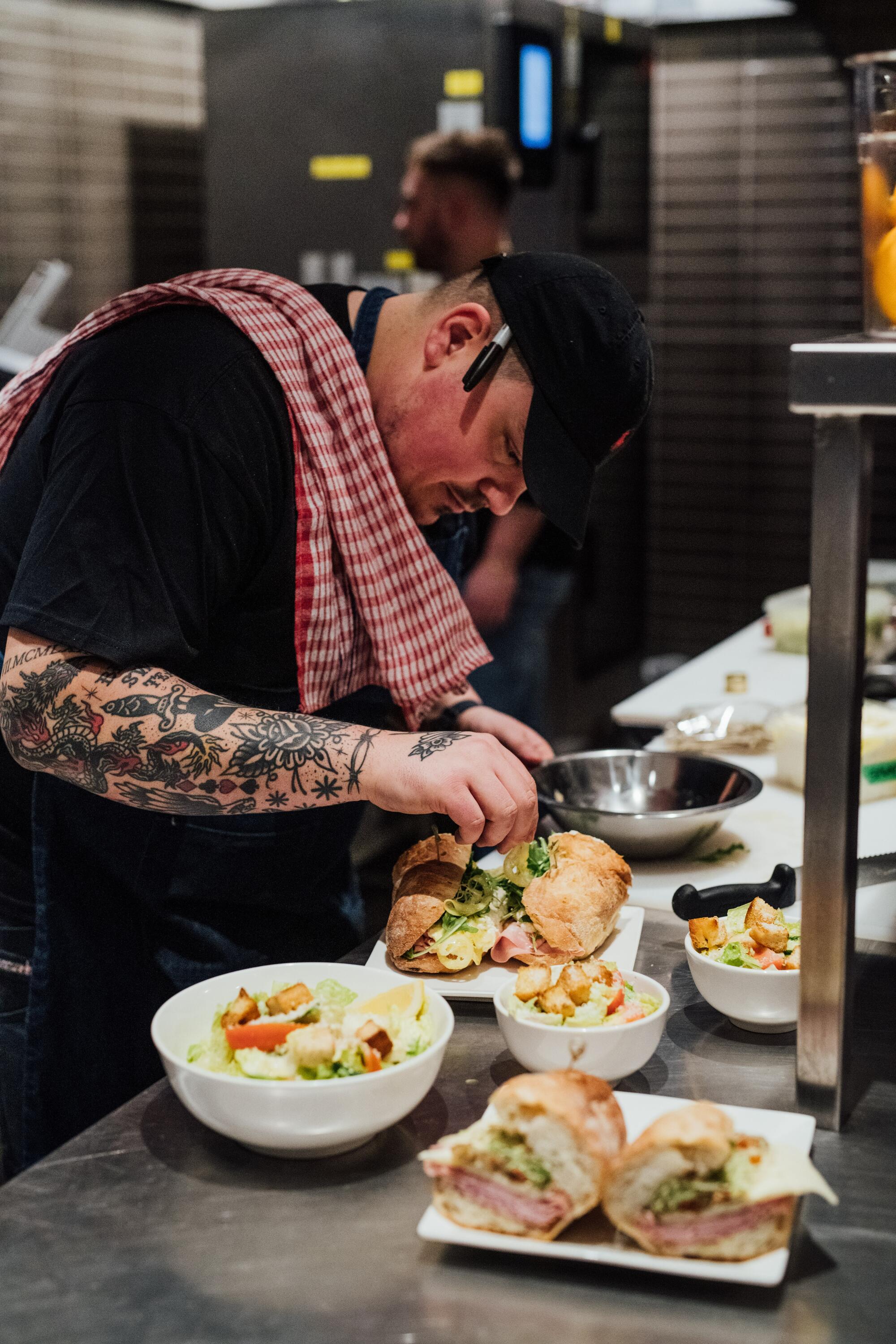 The Philly Hoagie delivers on tiers of salami, capicollo, mortadella, prosciutto, mozzarella, provolone, hot peppers, marinated eggplant, lettuce, O.G. House dressing and balsamic reduction.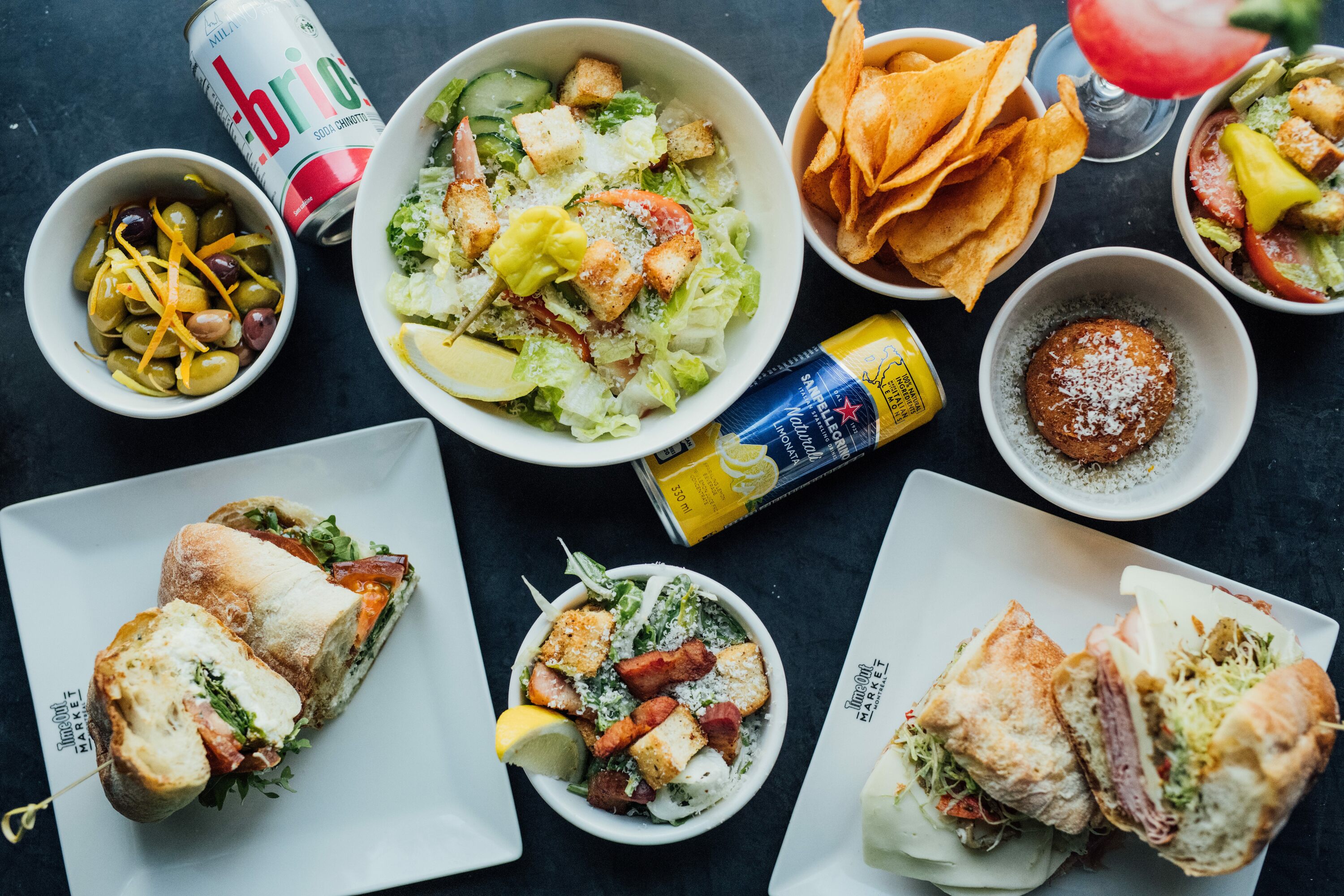 "This is the sandwich that differentiated us from other spots in the city," explains Daniel. "No one at the time was doing thick stacks of cheese, cold cuts and marinated vegetables that the States is known for. I wanted to bring in some of my Philadelphia heritage, and this is the first hoagie we made. People freaked out! It's big and hearty—you're not going to want to run a marathon afterwards. You might even want to go to bed. It's a good game day sandwich."
Montrealers have been worshipping at the altar of this family-run sandwicheria since it opened in 2018, and it only takes one bite to see why these sandwiches are boss.
Check out the mouthwatering menus details here:
Menu
Hot Sandwiches
Porchetta
Aioli, Provolone, Porchetta, Caramelized Onions, Hot Peppers, Eggplants, Coleslaw
Cutlet 2.0
Mayo, Bomba, Chicken Cutlet, Provolone, Pickles, Giardiniera, Lettuce, Tomato, O.G. House Vinaigrette
Chicken Parmesan and Rapini
Basil Oil, Mozzarella, Chicken Cutlet, Tomato Sauce, Parmesan, Hot Peppers, Rapini
Eggplant Parmesan
Basil Oil, Burrata, Fried Eggplant, Tomato Sauce, Parmesan, Hot Peppers
Cold Sandwiches
Philly Hoagie
Balsamic Reduction, Olive Oil, Salami, Capicollo, Mortadella, Prosciutto, Mozzarella, Provolone, Hot Peppers, Marinated Eggplant, Lettuce, O.G. House Vinaigrette
Diavolo
Aioli, Bomba, Giardiniera, Salami, Calabrese, Capicollo, Fontino, Provolone, Banana Peppers, Marinated Red Onions, Lettuce, Tomato, O.G. House Vinaigrette
Classico
Olive Oil, Pistachio Mortadella, Sliced Lemon, Burrata, Arugula
Caprese
Basil Oil, Arugula, Tomato, Burrata, Balsamic Reduction
Salads
Fennel and Arugula Caesar
Fennel, Arugula, Bacon, Croutons, Parmesan, Lemon, Caesar Vinaigrette
House Salad(s)
Mixed Lettuce, Cucumber, Red Onion, Tomato, Croutons, Parmesan, Red Wine Vinaigrette
Sides
Bossa Chips
Thinly sliced fried potatoes seasoned with sweet BBQ seasoning
Hot Marinated Olives
Mixed olives flavoured with lemon, orange and spices
Truffle Arancini
One arancini served on a bed of truffled mayo
Dessert
Sicilian Cannoli
Cannoli with house-made ricotta cream filling
Olive Oil Cake with Mascarpone Glaze
Garnished with zested orange sugar and dehydrated orange slices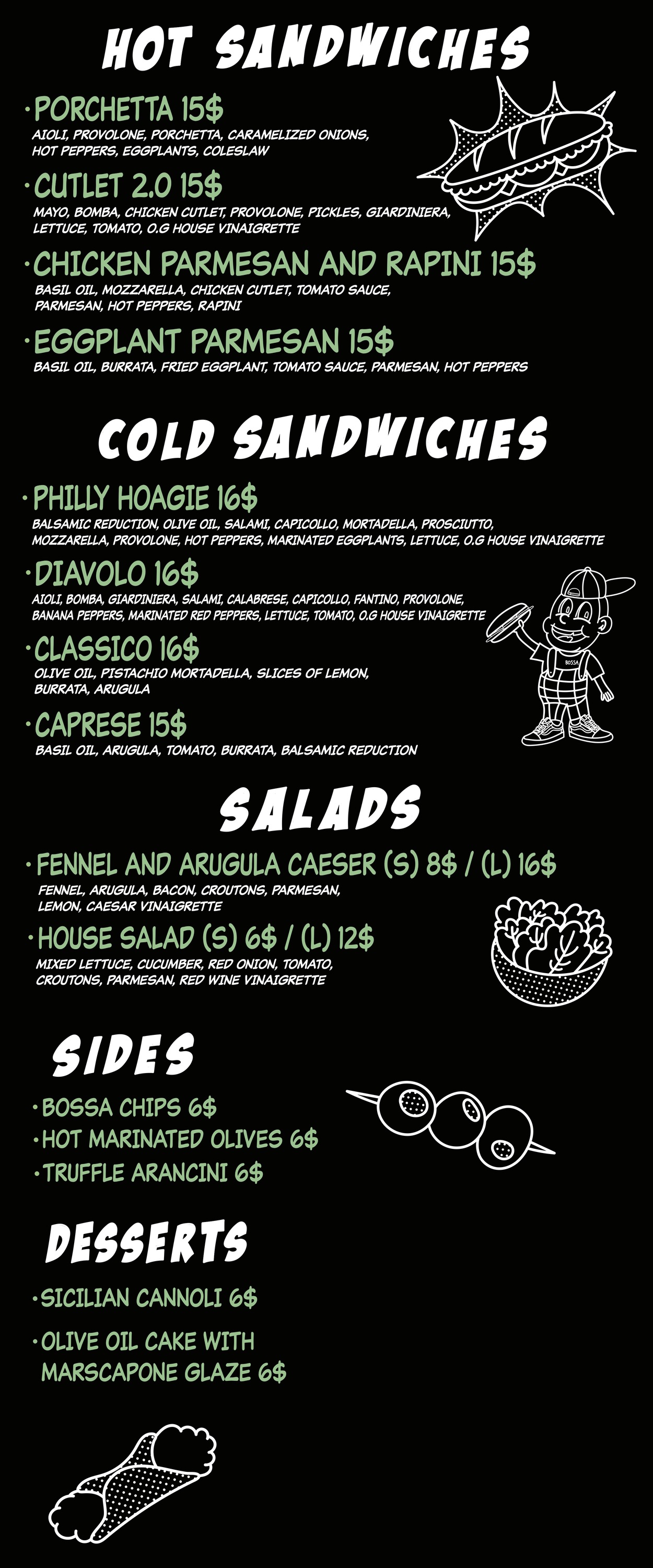 For more information about Bossa's next-level sandwicheria at Time Out Market Montréal, click here.