Heads up! We're working hard to be accurate – but these are unusual times, so please always check before heading out.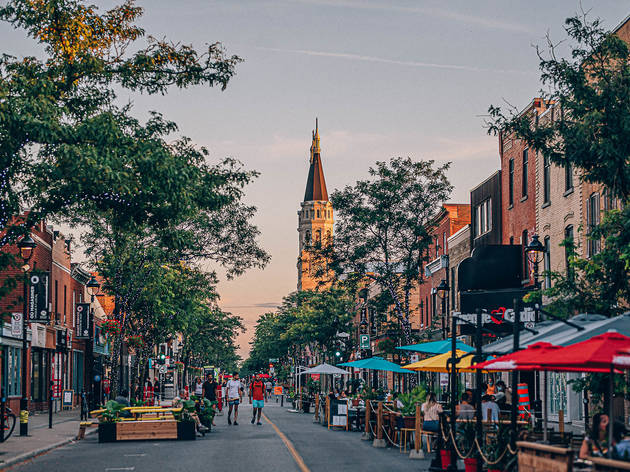 Verdun, Montreal: The Ultimate Guide to the Neighbourhood
Your insider guide to the best things to do, restaurants and bars in one of Montreal's best neighbourhoods: Verdun.
What's the deal with Verdun?
This borough's got such a fresh feel to it that it's easy to forget it's one of Canada's oldest cities, sitting pretty at over 350 years old. Like any up-and-coming borough in Montreal, Verdun didn't always have the best reputation, but this place has seen leaps and bounds over the last decade. Looking at it now, it's no wonder it's one of the best neighbourhoods in Montreal: With strong #VerdunLuv community vibes, its main thoroughfare of Wellington Street decked in shops both practical and novel, a continually blossoming selection of restaurants and bars, and some of the best Montreal parks that run the lengths of the Saint-Lawrence River (plus its own beach to boot)? Verdun's got a strong character and location, and whether you live there or just popping in for a visit, it truly feels like a city-within-a-city—probably because it only officially merged with Montreal in 2002.
If you only do one thing
Spend a full day walking the length of its wide main street Wellington (or 'The Well' if you want to get cute about it). In the summer it becomes pedestrianized, allowing traffic by foot and bike to explore its all-in-one combo of thrift shops, bookstores, artisnal foods, zero-waste groceries, breweries and more before enjoying any of its restaurants' and bars' terrasses as they spill out over the road. If you visit in late summer, catch the Festival Marionnettes Plein la rue, where huge manned puppets wander the streets for everyone's entertainment.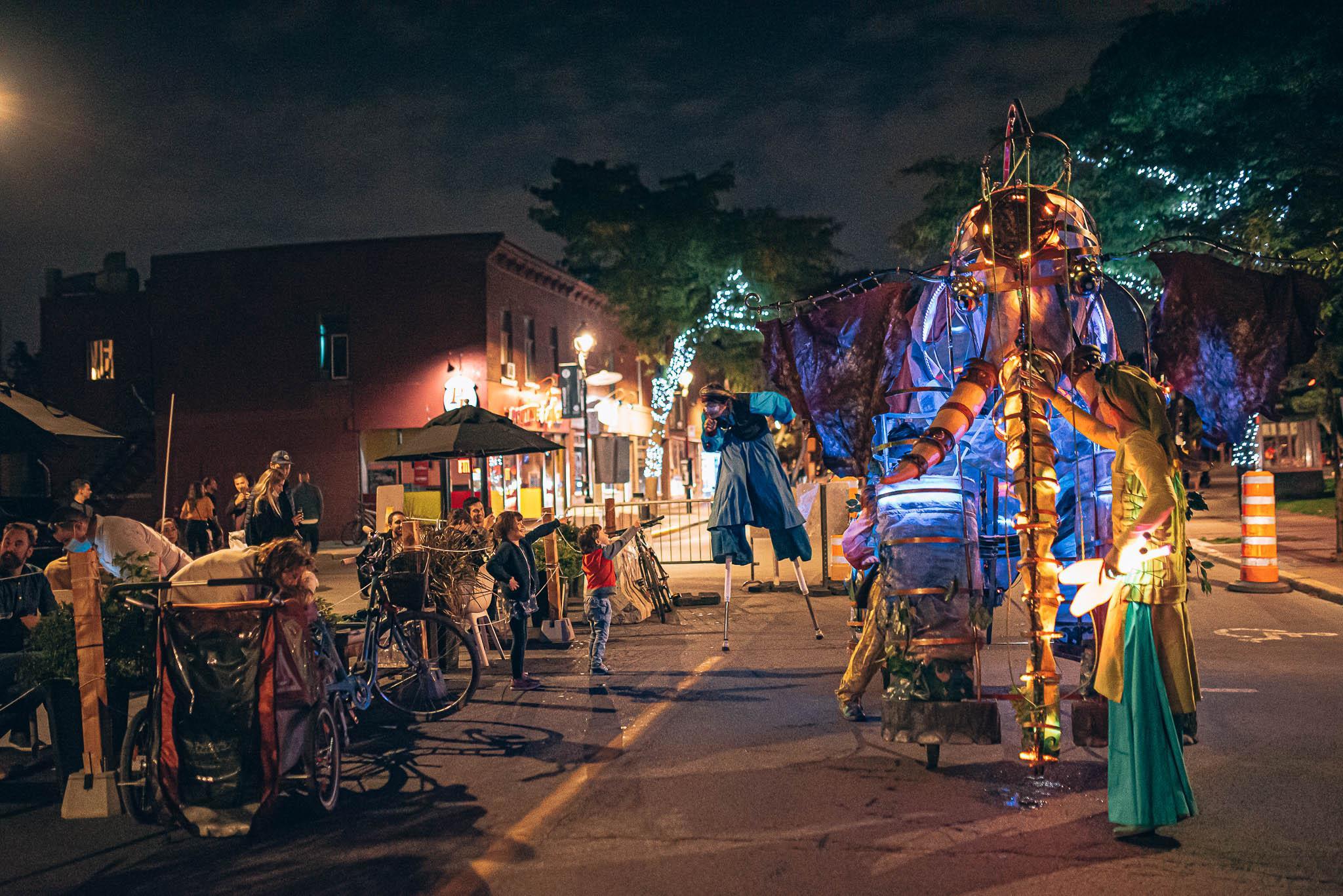 Photograph: Caroline Perron
Go off the beaten track
Pack a picnic of pastries, fresh cheeses, breads and saussicons from Fromagerie Copette & Cie, grab a bike and follow the river: Starting from the corner of Rue Gilberte-Dubé and Boulevard Gaétan Laberge and taking a right past the École secondaire Monseigneur-Richard, you'll be on a bike path that takes you through a total a seven parks along the Saint-Lawrence River, ending in the Des Rapides Park. It's a federal migratory bird sanctuary with 225 bird species, 66 fish species, amphibians, reptiles, mammals and rare plants, and home to the second-largest heron colony in Québec; see you can spot them as they take flight from the rushing waters.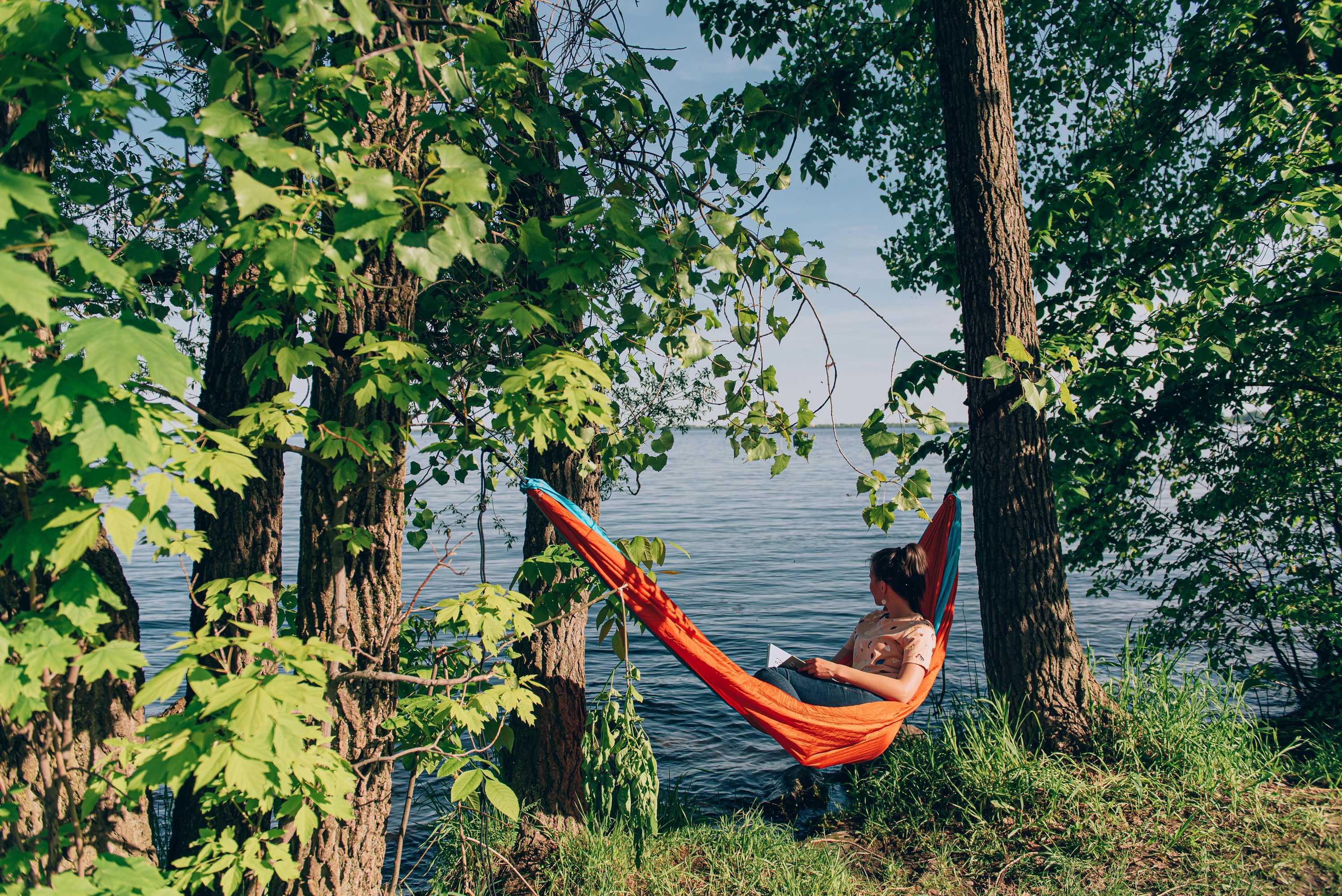 Photograph: Caroline Perron
On a sunny day
Nothing's better than hitting the beach in Verdun when it's summer, a free and public space for locals to gather and bury their feet in the sand from morning 'til night (plus a couple cans or bottles from the specialty beer shop Maltéhops). Come winter, Arthur Therrien Park is the only place worth bringing the toboggan to for slipping and sliding, or your skates is you want to glide in circles.
On a rainy day
While the sun's up, pay a visit to the borough's municipal greenhouses, peruse bookshops or go digging in thrift shops big and small—if you're peckish, grab a bag of six sesame Montreal bagels from Bagel St-Lo or some brunch from the weekend hotshots at Well. By night—and if you're with friends—warm up by gathering around the grill of the all-you-can-eat Korean BBQ spot KUI; it's BYOB, and there's a dépanneur across the street for cheap beers and wine (and an SAQ for nicer vintages a few blocks further). Nothing like filling up on some spicy and freshly-cooked off food and cold drinks as you wait for a downpour to end.
Get cultured
When the season is up and running, follow Ciné-Verdun—a locally-operated film screening group—and find out when they're projecting movies on church walls, community centres, and atop a parking garage on a pay-what-you-can basis for the public.
Speaking of that parking garage, if you're looking for something to do during the day? Check in with the borough's ongoing Camp Éthel project which repurposes that top level with DJ events, live bands, and general good times.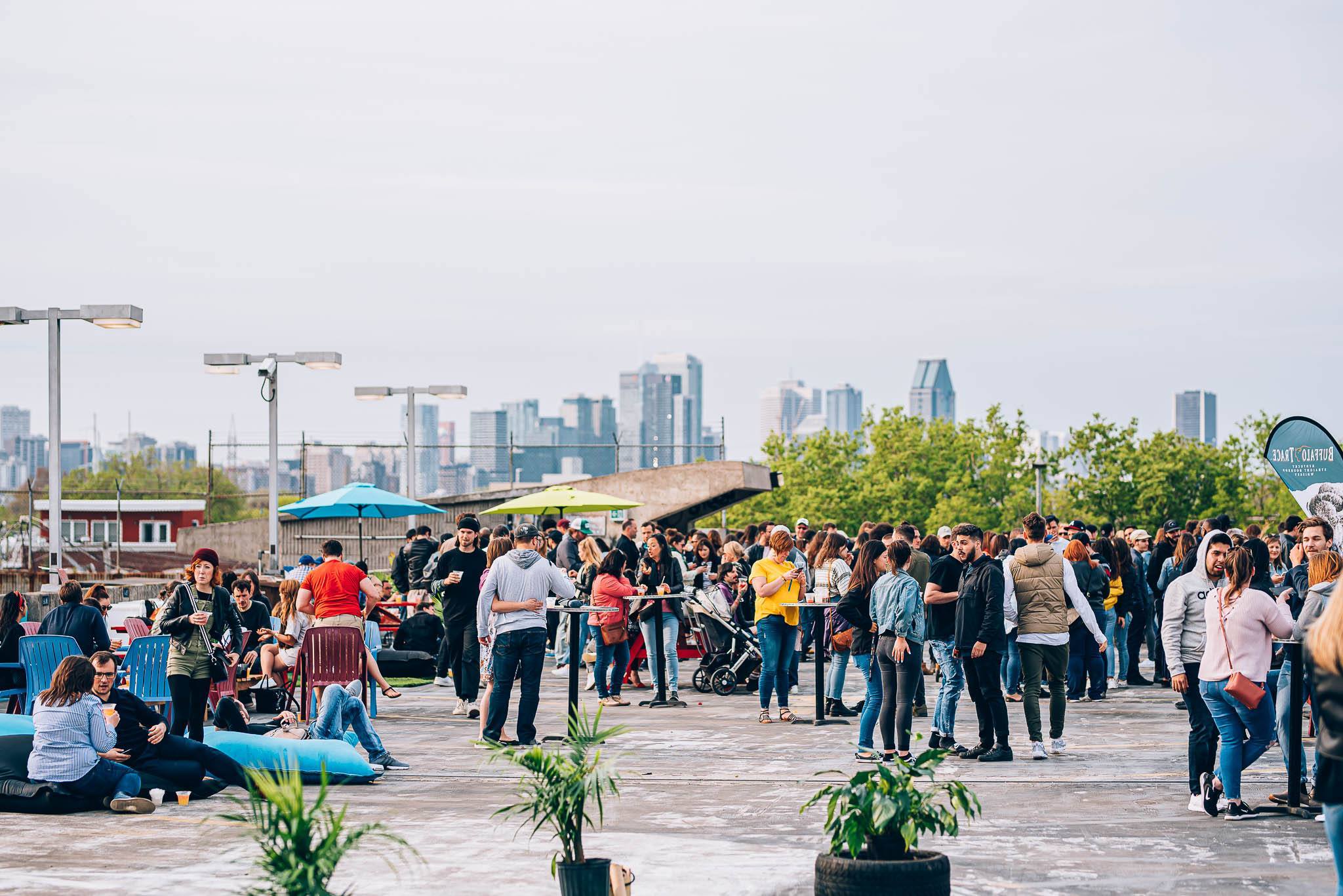 Photograph: Courtesy Promenade Wellington
Stay up late
With all of the bars to grab rounds at, it's hard to believe that Verdun was a historically working-class area that was officially dry between the years of 1965 and 2010. Now, there's curated wines at Verdun Beach; craft beers by the pint or growler on the huge back terrasse of Benelux; cocktails and oysters during bumping DJ sets at Bar Palco; or dancing the night away at Bar Social Verdun with weekend 80s and 90s mixtapes while downing pitchers of bourbon lemonade. If you drink one too many, hit up Chevalier Blanc (4201 Rue de Verdun) for late night poutine, burgers and hot dogs.
Sit back, relax
If you want a good place to lose track of time, you've got two: Station W is a great place to grab coffees and light lunches not matter the time of year, while the one-two combo of Sweet Lee's Rustic Bakery and the Verdun outpost of Café Saint-Henri is where you go for a wide range of pastries and some of the best coffee in Montreal.
If you want to explore even more of the city
Verdun's one of the few boroughs in town that sports three metro stations: LaSalle, De L'Église and Verdun, all of which are on the Green Line. If it's summer or early fall and you want some fresh air, grab a BIXI and enjoy easy access to the city.
What else is nearby?
Head north and you'll soon be at the meeting grounds of Saint-Henri and Little Burgundy, the site of Atwater Market—one of the best farmers markets in Montreal— plus some of Montreal's most famous (read: pricey) restaurants and the Lachine Canal.
The best of things to do, eat, drink, and have fun with in Verdun
With a strong surrounding community to support them, more and more choice restaurants have been joining the wide selection in the borough. You can find just about anything—and really, we mean anything—to eat here. There are classic diners like Pierrette Patates and Restaurant Bingo; the fine dining of chef Ari Schor's Beba, the chic Italian all-rounder Rita, and the French-forward bistro work of Pigor; Haitian creations from Kwizinn and the Mauritian eats Les Délices De L'Ile Maurice; and unique regional Chinese dishes from Hong Mère. And that's just scratching the surface.
Ever since the borough started to allow bars to open without requiring patrons to eat food in order to drink, itsSeems like every passing year yields another good place to grab a cocktail, pint, or glass of privately imported wine in Verdun. Find beer gardens, Irish pubs, beachy rooftops, classic dives, backdoor slot machine hubs and more right here.
Every borough worth its salt in Montreal needs to check off certain boxes. Can they talk up how they've got a street sale going on? How about free activities for the kids? Do festivals happen there? What cultural events for music, open-air cinemas, gardening workshops and places go canoeing on the river? Read it and weep: It's all here.