Soaring 50-foot-high ceilings, inlay marble floors and custom brass fixtures galore? This opulent café in Old Montreal marries Gilded Age vibes with third wave coffee, and is giving us the most romantic feels in the city.
With so many excellent cafés in Montreal to choose from, we've sipped our way across the city (stopping at a few top notch bakeries along the way) and can say without question that this spot near the Old Port is definitely the most breathtaking.
At first, stepping into the 12,000-square-foot space feels like you're walked into a neoclassical cathedral. Picture glamorous vaulted coffered ceilings, gleaming marble, lofty archways, grand staircases, brass chandeliers and burnished gold touches everywhere.
Built as the Royal Bank of Canada in the 1920s when Montreal was the country's financial hub, Crew Collective Café is where sipping an espresso below an ornate painted plaster ceilings feels like a romantic experience, and a simple lunch featuring local classics (hello, Fairmount bagels) is elevated from an ordinary to an extraordinary moment.
The meticulously preserved heritage building is also home to co-working spaces, modern meeting and conference rooms, and private offices.
View this post on Instagram
Make sure to put this spot on your list of things to do. Whether you are meeting someone for a cozy cappuccino, or a casual bite, we guarantee you'll fall in love with the architecture.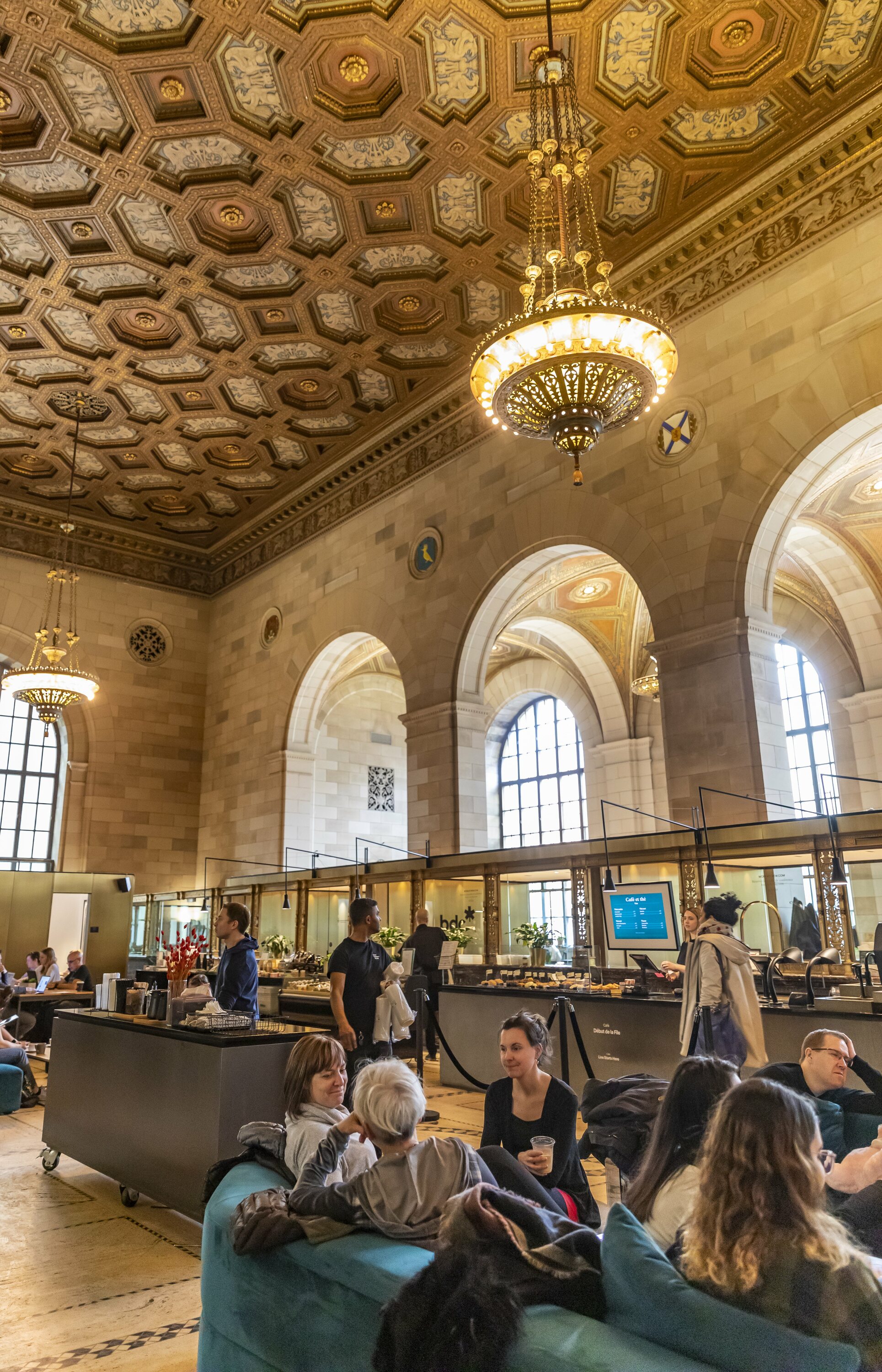 For more information about Crew Collective & Café, click here.
RECOMMENDED:
Where to find the best coffee in Montreal
45 best bakeries in Montreal
Guide to the best cheap eats in Montreal
Best bagels in Montreal, ranked
Where to find the most iconic Montreal food
27 best Montreal attractions for tourists and locals