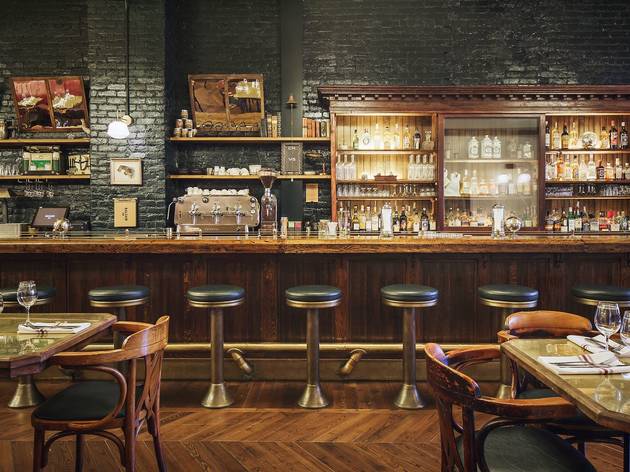 21 notable Montreal restaurants and bars that have permanently closed
New names pop up and classics are forging on, but many Montreal restaurants and bars have permanently closed for good.
UPDATE September 15, 2020: Our original list of restaurants and bars closing in Montreal started out with 15 names but has, unfortunately, since risen to these 21 names. The latest names to shut their doors for good can be found at the top, and if these names are revived under new ownership with the same name, they'll be removed.
We're working hard to keep track of how much our city is changing. Know of a noteworthy restaurant that's not listed here? Send our editors an email.
Don't get us wrong, no one's more excited than us to start going back to restaurants as they reopen in Montreal, but it's also a bittersweet time for us. We're happy that many of our favourite cafés, bars, bistros, restaurants and spots for the best cheap eats in Montreal have managed to weather the pandemic, but some have not.
Businesses have been given the green light to open for some time now, but it's a rough start with limited capacities and a lot of new rules and regulations concerning public health. It's more important than ever to support local businesses, whether it's dining on one of the best terrasses in town during the summer or continuing to order up the best delivery and takeout during colder months. We want to take this time to remember the amazing work of places that have given us some of our fondest memories, but did not make it through this current crisis.
RECOMMENDED: Full guide to the best restaurants in Montreal
Notable Montreal restaurants and bars that have permanently closed
More from Time Out Montreal's restaurant and bar coverage