Best zoos in New York City
Bring kids to zoos in New York City to see cool animals like elephants at the Bronx Zoo and penguins at the Central Park Zoo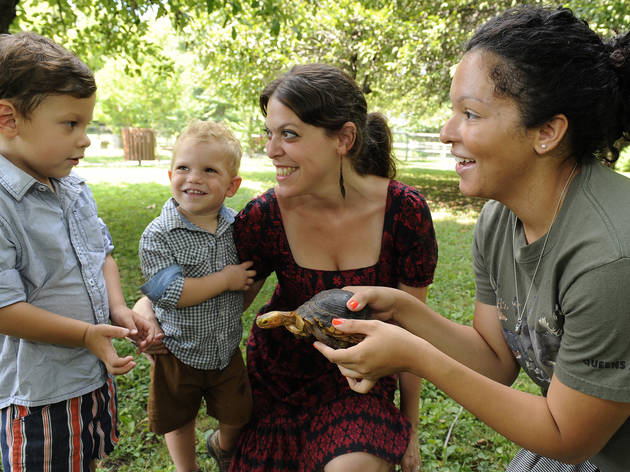 Thanks to the fantastic zoos in New York City, families have the opportunity to see incredible animals from all around the world. Each of the zoos on our list offer something for everyone—including special activities for kids!
: Full guide to outdoor activities for kids in NYC
NYC zoos are some of the most impressive in the world, and from the massive Bronx Zoo (one of the biggest in North America) to the petite Central Park Zoo, these family attractions invite kids to learn about numerous species through storytimes, art activities, camps, classes and hands-on interactions with nature. A few NYC zoos are even outfitted with petting zoos and critter-themed carousels to keep your gang entertained all day. Don't forget to hit up the New York Aquarium with your aspiring marine biologists.
Best Zoos in New York City