Things to Do
Things to do with kids in New York, including events this week, free things to do, fairs and festivals, story time, theater for kids, and kids' entertainment
The best things to do in New York with kids
Upcoming NYC events and festivals for kids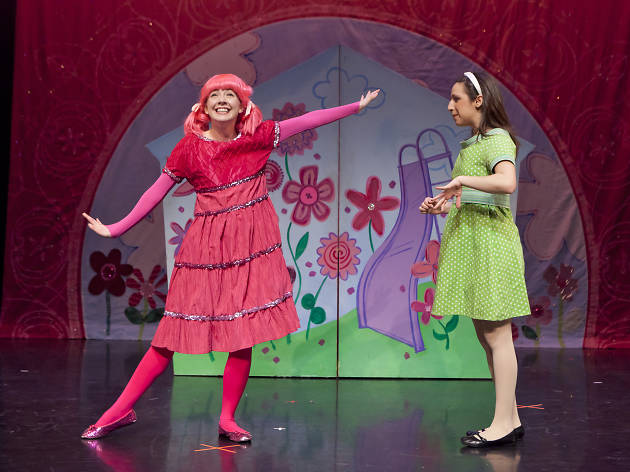 Summer Family Theater Festival
The first Summer Family Theater Festival will give families a cool place to hide from the sun. Productions by Vital Theatre Company, Doppelskope, the Amazing Max and Ragtag Theatre Company are all part of a lineup of kid-friendly plays. Catch Pinkalicious The Musical, a silly story about a girl who eats so many pink cupcakes, she develops a skin condition that turns her entire body pink! (July 16–August 27, select Sat and Suns 11am) Flight School The Musical follows the story of a penguin who wishes he could fly (July 16–August 6, select Sat and Sun 1pm) and the Amazing Max will wow children with his magic tricks (July 16–August 26, select Sat and Sun 3pm). Premium ticket holders will want to arrive 25 minutes early to the magic show because those kids who do will receive Amazing Max memorabilia, have front row seating, participate in a magic lesson and will go home with a magic trick to try on their friends. Other festival productions include Ragtag Theatre's Cinderella (July 29–August 27, select Sat and Sun 3:30pm) and Gruff! (August 4–27, Fri 7pm and Sat and Sun 1pm). If your kid feels inspired to jump on stage, Pinkalicious Performance Camps will run through the summer and will culminate with a performance by the kiddos (July 10–Aug 25, Mon–Fri 9am–12pm)! Various ages.
Buy tickets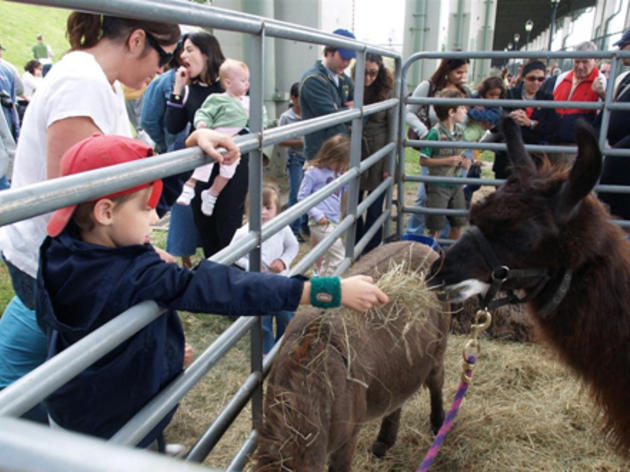 West Side County Fair
The Upper West Side gets countryfied with carnival rides, games, music, square dancing, sideshow acts, a petting zoo and a Greenmarket. In the Green Acre environmental corner, young fairgoers get some hands-on schooling in eco-friendly living and animal care. Stay tuned for new plaza performers and headliners on the mainstage this year. All ages.
New York's biggest events for kids by month
More things to do with kids