"Beyond Planet Earth: The Future of Space Exploration" opens at AMNH
Little astronauts can explore the future of space travel in the American Museum of Natural History's new exhibit.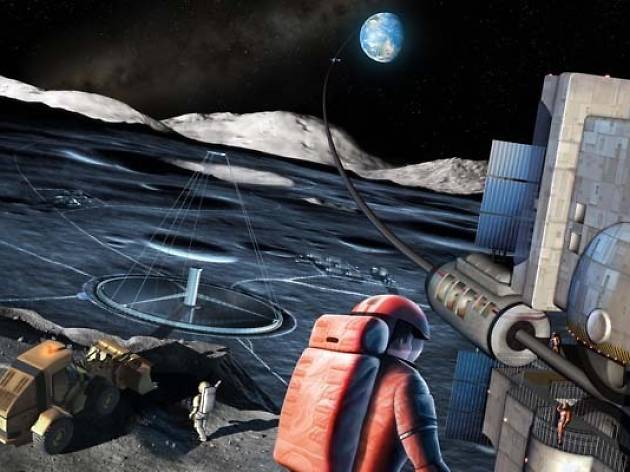 The Space Shuttle program has officially ended, but starting this month kids can discover what may come next at "Beyond Planet Earth: The Future of Space Exploration." The new American Museum of Natural History exhibit, which predicts NASA's next projects, features a full-size re-creation of a lunar habitat for earthlings (think a large, tough balloon that serves as both home and laboratory) and a walk-through diorama of the Martian surface. Kids will love the interactive activities: One asks would-be-scientists to transform Mars from a desert-like world where the temperature hovers at 100 below into one that is habitable by humans (choices include sending a comet into its polar ice caps or using microwaves to thicken its atmosphere).
Astronauts-in-training discover what it might be like to return to the moon, or to land on and deflect a potentially deadly asteroid. Homage is also paid to the past 50 years of space exploration. Visitors will see a replica of the Soviet's Vostok, the first manned space capsule, and watch a video of robots that have made it to Saturn's moon Titan. The exhibit concludes with an awe-inspiring, 64-square-foot 3-D hologram that surrounds visitors with thousands of exoplanets. "We'll discover life in our solar system and probably in other solar systems in the future," says Michael Shara, AMNH's astrophysics curator responsible for the exhibit. "We want kids to know that if they study their science, engineering and math, they can be part of the next generation of space exploration."
"Beyond Earth: The Future of Space Exploration" will be on view at the American Museum of Natural History from Nov 19 to Aug 12, 2012.