Family portrait
The Burton-Brackett Family, Columbia Street Waterfront District, Brooklyn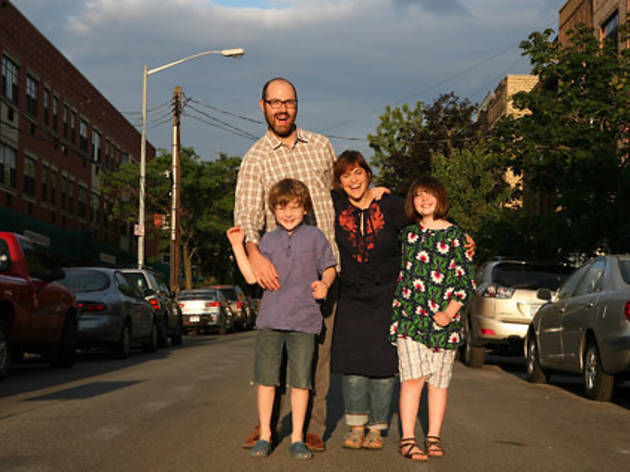 1/6
Nathan Brackett; Leo, 6; Kate Burton; Minna, 9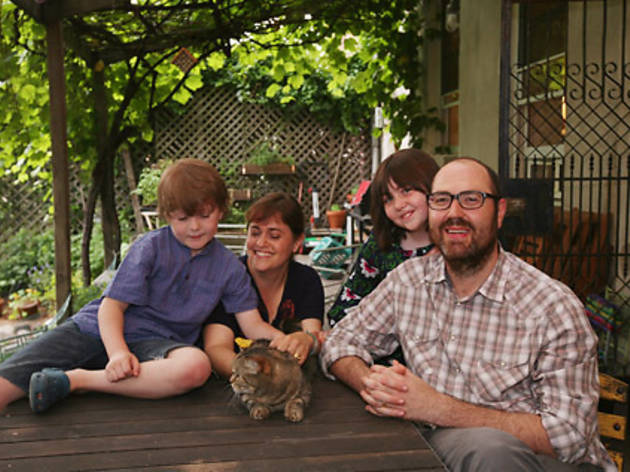 2/6
The Burton-Brackett Family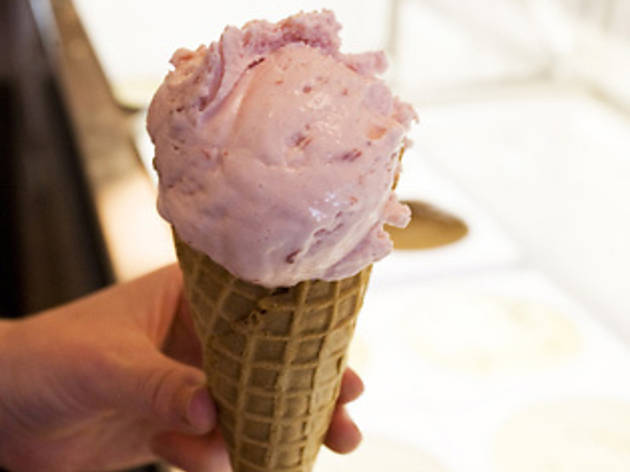 3/6
Blue Marble ice cream
4/6
Urban Meadow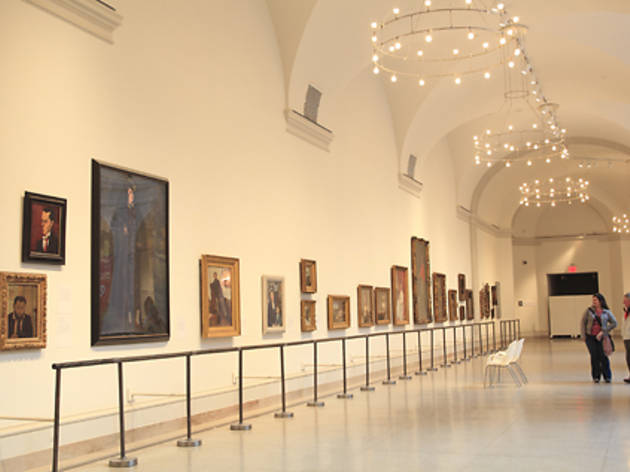 5/6
Brooklyn Museum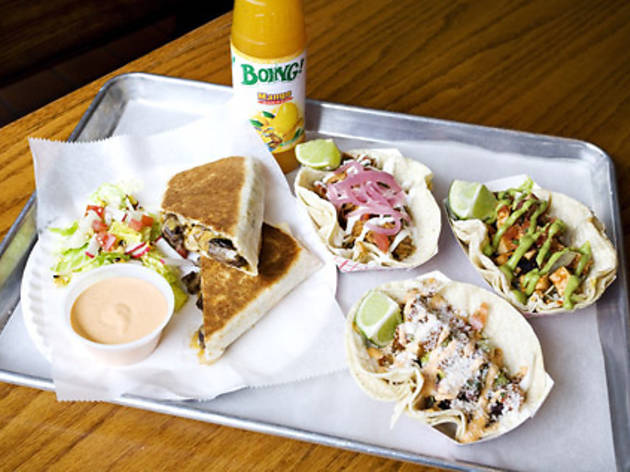 6/6
Calexico
Native New Yorker Kate Burton, a family-portrait and event photographer, and husband Nathan Brackett, deputy managing editor at Rolling Stone magazine, have been a couple almost since the day they met in Fort Greene 15 years ago. These days, they inhabit a duplex in one of Brooklyn's most low-key neighborhoods, the Columbia Street Waterfront District, with their two children, Minna and Leo. In May, Kate set down some more roots, opening Burton Wells Photographers, a studio specializing in black-and-white portraits shot on film, in nearby Boerum Hill.
Tell me a little bit about the neighborhood and how you ended up here.
KB It's got a new name. I think it used to just be called Red Hook. [Laughs]
NB We loved the house and the vibe. The area's also got a great public school, P.S. 29.
KB It's a special place. Most of the people who live here are artists.
NB It feels like a small town, but you can also get takeout.
KB There are still live chickens in our neighborhood, too! [Laughs]
Kate, what's the hardest thing about photographing families?
KB Managing people's expectations—parents always think their children will cooperate. But kids just don't see a reason for why they're there at all. The trick is not to say you have to sit still and smile. If you say, "Don't smile," they'll think it's the funniest thing in the world.
Have you ever had your own family portrait taken?
KB No. It's something I really want to do, though. I shy away from that somehow, like that thing about the plumber with a leaky faucet.
NB I would love it. Since Kate usually takes the pictures, she's never in any of them. So it would be a treat.
Nathan, what do you think about your kids' musical tastes?
NB I have a thing about hipster parents who try to impose their music taste on their kids. It's like this mission, "I must get my kids listening to the Clash." So we just kind of let them do their own thing, and they have great taste.
Minna and Leo, what are your favorite songs?
MB"Yoda," by Weird Al Yankovic.
KB Now that's an example of great taste.
LB I like "Boom Boom Pow" and "Calling 911."
KB Maybe we should be on more of a mission!—Amy Sirot
Our favorite...
BRUNCH PLACE
"Our favorite spot with the grandparents is the Good Stuff Diner in Manhattan (109 W 14th St between Sixth and Seventh Aves, 212-929-2555. goodstuffdiner.com). The kids like the 1950s theme and the food is good for basic coffeeshop fare."
FAVORITE LOCAL OUTING
"We like to get takeout at Grimaldi's (19 Old Fulton St between Front and Water Sts, Dumbo, Brooklyn; 718-858-4300, grimaldis.com). You can skip the tourist lines that way. We take a pie down to Brooklyn Bridge Park for a picnic."
NEIGHBORHOOD HANGOUT
"The Urban Meadow (President St at Van Brunt St, Carroll Gardens, Brooklyn, urbanmeadowbrooklyn.blogspot.com) is a cool little enclosed piece of green park on the Brooklyn waterfront. A community group maintains it, and they sometimes have music on weekends."
CULTURAL ATTRACTION
"We go to the Brooklyn Museum (200 Eastern Pkwy at Washington Ave, Prospect Heights, Brooklyn; 718-638-5000, brooklynmuseum.org) a couple times a year. One of Minna's favorite places there is the historical Dutch house [the Nicholas Schenck house]. We also recently took them to a gallery show of black-and-white photos of rock & roll musicians. They thought that was pretty cool, too."
EXTRACURRICULAR ORGANIZATION
"Last fall, Minna was part of a science fiction adaptation of Romeo and Juliet at a Whitebird Productions' Creative Theatrics class (718-398-3658, whitebirdproductions.org). It's a warm, loose environment and they have superb summer theater camps that both kids love."
DINNER SPOT
"Calexico (122 Union St at Columbia St, Carroll Gardens, Brooklyn; 718-488-8226, calexicocart.com). It's run by the same people who have the taco cart in Soho, and it has great, cheap Mexican food. Try the rolled quesadillas with the crack sauce."
ADULT CD FOR KIDS
"Anything by the Beatles, but we probably listen to A Hard Day's Night or Let It Be the most. An up-tempo option is Daft Punk's Homework."