Family Portrait: Adventurer-author Charles R Scott and his family
Devoted dad and adventurer Charles R Scott talks about his book Rising Son, his family's next bike trip and why he left a plum job for an even better one.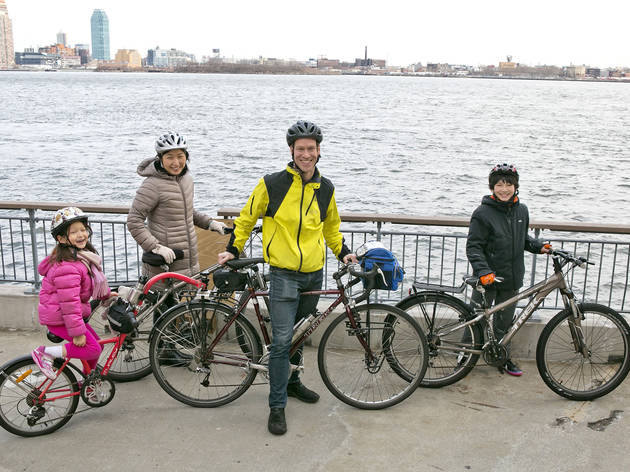 1/9
Photograph: Caroline Voagen Nelson
Saya, Eiko, Charles and Sho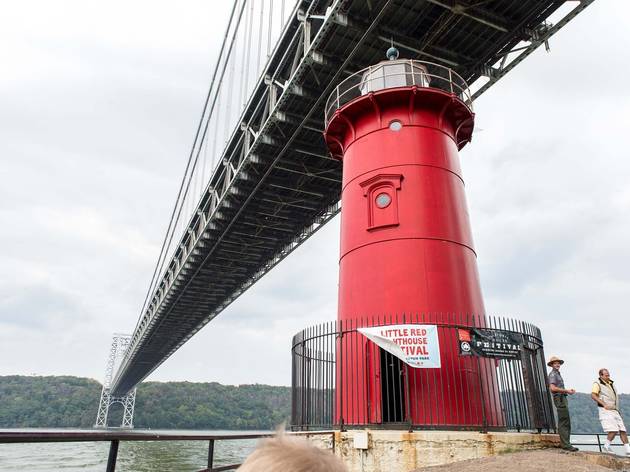 2/9
Photograph: Filip Wolak
The Little Red Lighthouse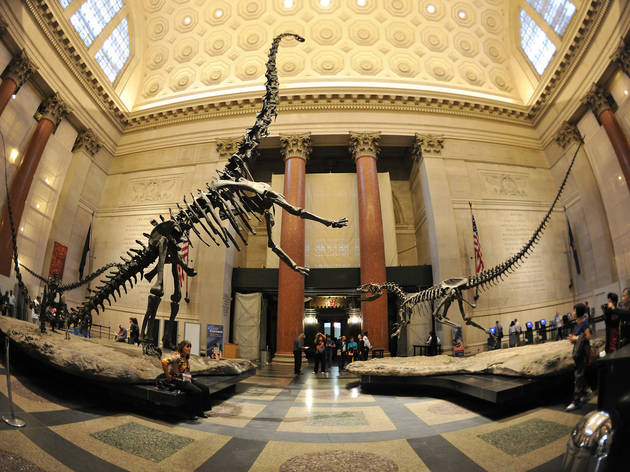 3/9
Photograph: Denis Finnin
The American Museum of Natural History main hall
4/9
Photograph: Courtesy AMNH/D. Finnin
The Rose Center for Earth and Space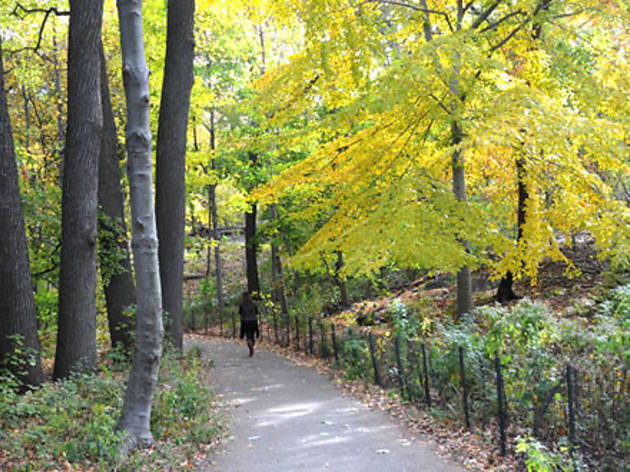 5/9
Photograph: The Central Park Conservancy
North Woods, Central Park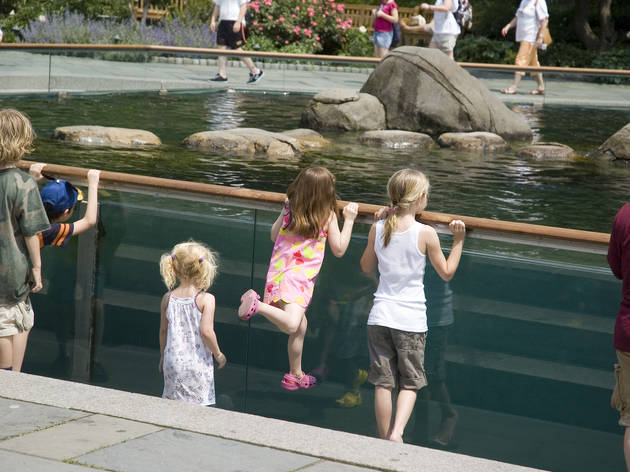 6/9
Courtesy Central Park Zoo
Central Park Zoo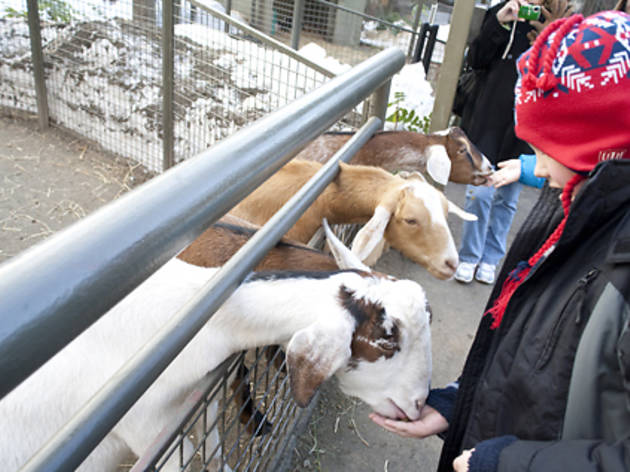 7/9
Photograph: Beth Levendis
Tisch Children's Zoo in Central Park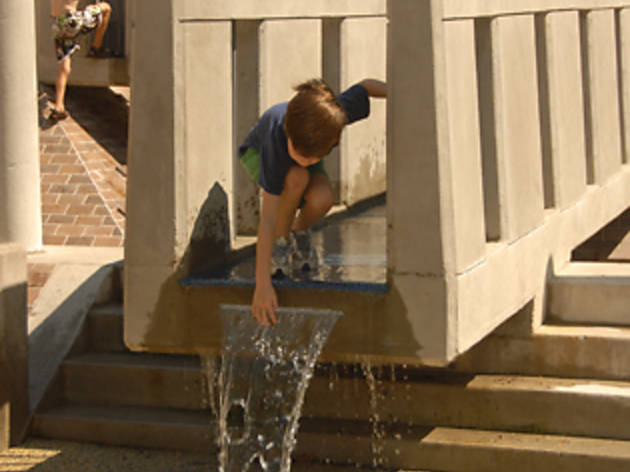 8/9
Photograph: Central Park Conservancy
Ancient Playground in Central Park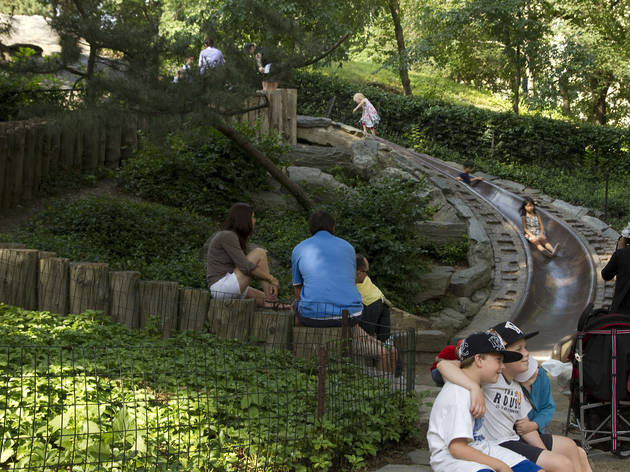 9/9
Photograph: Lindsay Maclean Taylor
Billy Johnson Playground
When business executive Charles R. Scott turned 40, he was at the top of his game. Yet he began experiencing what he calls "the frustration of wanting to be a better parent." Long trips abroad were taking a toll, and he and his Japanese-born wife Eiko Ikegaya's children, son Sho and daughter Saya (then 7 and 2, respectively), were growing up fast. That sentiment led Scott to reevaluate his priorities and realize that most of all, he says, "I wanted to have adventures with my children." A year later, in 2009, he took a leave of absence from his job at Intel Corporation so that he and eight-year-old Sho could bicycle through Japan, from Cape Soya in Hokkaido to Cape Sata in Kyushu, to raise money for a United Nations tree-planting campaign (Ikegaya is a deputy chief at the UN's Department of Peacekeeping Operations). The 2,500-mile, 67-day odyssey, which father and son planned together, is chronicled in Scott's book Rising Son: A Father and Son's Bike Adventure Across Japan, which came out in December 2012. Nearly four years after the trip, Scott is a full-time dad and family adventurer who makes his living as a writer and professional speaker. The bilingual Sho and Saya, now 12 and 6, attend the UN International School, a stone's throw from the family's residence in Waterside Plaza.

You have since taken bike excursions with your wife and kids through Iceland, in 2011, and also Europe, in 2012. Do you have a favorite trip?
I loved them all: Japan intimidated me, because I had never done something so crazy and hard—we cycled over ten mountain passes—and I was ecstatic when we actually pulled it off. Cycling for 46 days around Iceland was physically challenging because of the near gale force winds that regularly pounded us, but the nature scenes were awe-inspiring. And riding 42 days across Europe was fun because the cycling infrastructure is superb, and we were experienced and comfortable with multiweek cycling trips by then. My favorite trip is probably always going to be the next one we're planning, because of the excitement of preparing to explore an unknown place.
How do your kids keep up on their bikes?
On our trip to Japan, Sho and I used a trailer cycle, which is attached to a bicycle; the chains are separate, so he could pedal or not pedal, depending on how he felt. Now Saya uses it on our trips, since Sho is a great rider on his own now. Biking is our primary mode of transportation in the city. It's fun, cheap and the fastest way to get around.

What is your next family adventure itinerary?
In July and August, we're going to bike the Lewis and Clark Trail. We're going to work on a road kill project for the group Adventures and Scientists for Conservation; they study what roads do to wilderness areas and fund new highways [in problem areas] that reduce road kill by allowing animals to pass underneath them. We're going to do a piece on the trip for National Geographic magazine.

You're such outdoor lovers. Why did you choose to raise a family in NYC?
Every place has its pros and cons, so you learn to mitigate the cons. What makes the city great is the people, who are here from all over the world, and the culture. When we saw Billy Elliot, Sho fell in love with it. We even listened to the soundtrack on our trip through Japan, from a speaker system on our bike. He started taking ballet and tap when we got back, and now studies and performs at the American Tap Dance Foundation in the West Village. What he learned from our trip was, ignore what other people tell you. And never be afraid to try something.
THEIR FAVORITE…
CITY LANDMARK
"The Little Red Lighthouse just below the George Washington Bridge in Manhattan. It's a sentimental piece of history tucked away where most New Yorkers never go. We often use it as a destination when we cycle along the Hudson River."

RESTAURANT
"Malatesta (649 Washington St at Christopher St; 212-741-1207, malatestatrattoria.com) in the West Village. Sho always gets the gnocchi and panna cotta and splits the grilled squid appetizer with Saya."
SOURCE OF INSPIRATION
"We love to spend time at the American Museum of Natural History. Saya is enthralled by the towering dinosaurs, and Sho likes the blue whale in the Hall of Ocean Life. Eiko and I celebrated Valentine's Day one year by watching the "Romance under the Stars" show in the Hayden Planetarium."
AFTER-SCHOOL ACTIVITY
"Kicking the soccer ball at Pier 40 or cycling along one or both of the rivers."

DAY TRIP
"Rockefeller State Park Preserve in Sleepy Hollow, New York. I run on the trails every weekend, and our family hikes there regularly. If you go, make sure to check out the towering glacial erratic (estimated to be the largest in Westchester County), just off the Nature's Way woodland path."

NYC OUTING
"Central Park, where we visit the zoo or one of the playgrounds or hike on the quiet paths just south of Harlem Meer. The kids also like finding glacial erratics, large boulders left over from retreating glaciers, just like the one in Rockefeller Preserve."