Family Portrait: NY1's Pat Kiernan and his family
The popular NY1 anchor talks about waking up early, getting recognized on the subway and his family's favorite Williamsburg spots.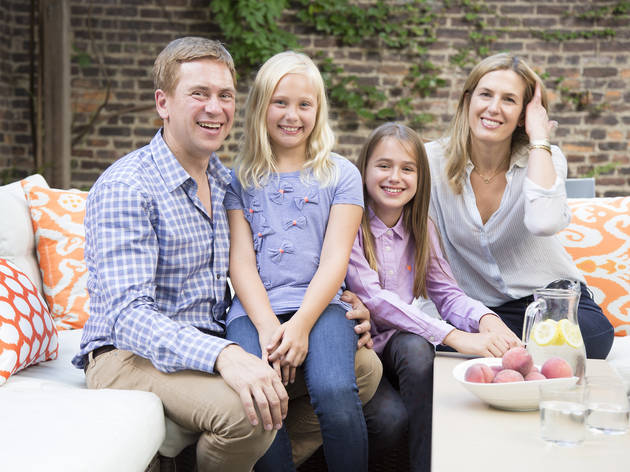 1/9
Photograph: Rayon Richards
Pat Kiernan and his family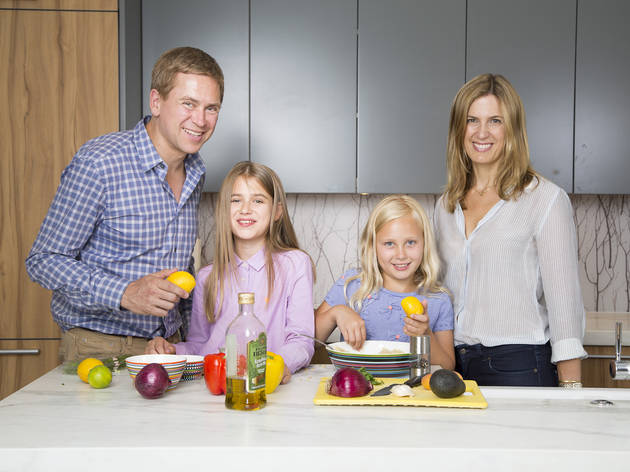 2/9
Photograph: Rayon Richards
Pat Kiernan and his family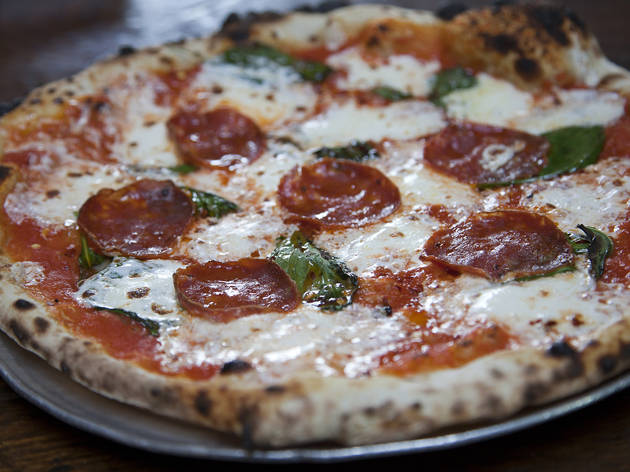 3/9
Photograph: Dominic Perri
Roberta's pizza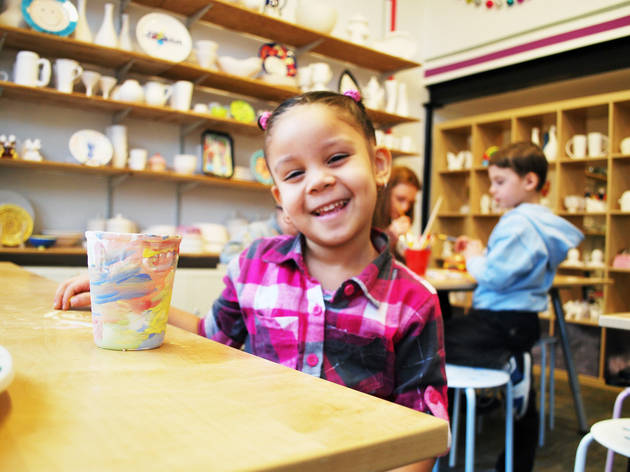 4/9
Photograph: Angela Long
Baked in Brooklyn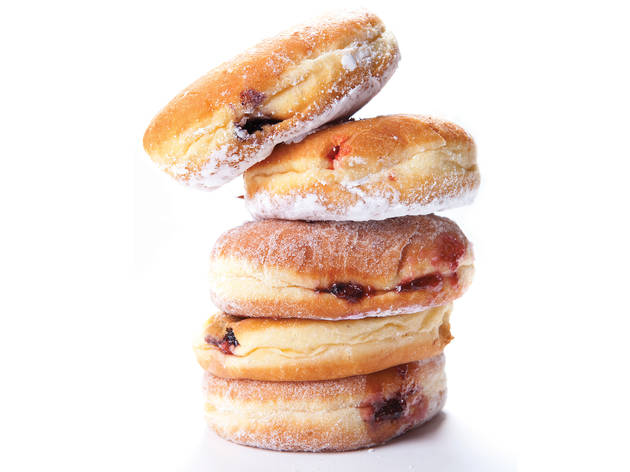 5/9
Photograph: Jakob N. Layman
Peter Pan Donuts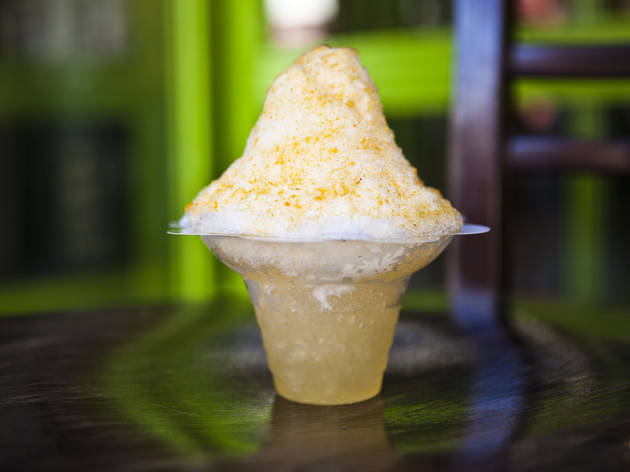 6/9
Photograph: Jolie Ruben
Handsome Dan's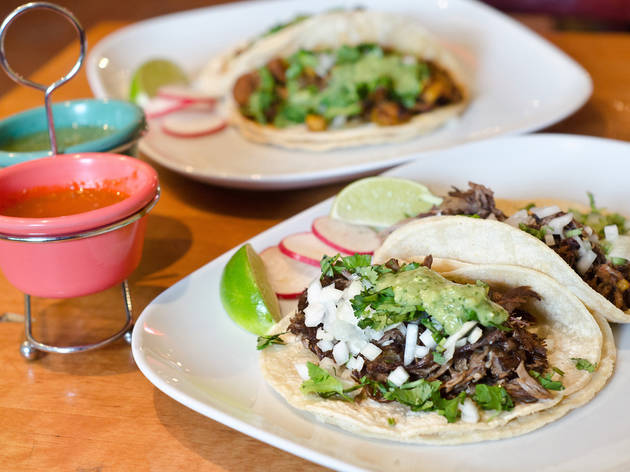 7/9
Photograph: Marielle Solan
Tacos Morelos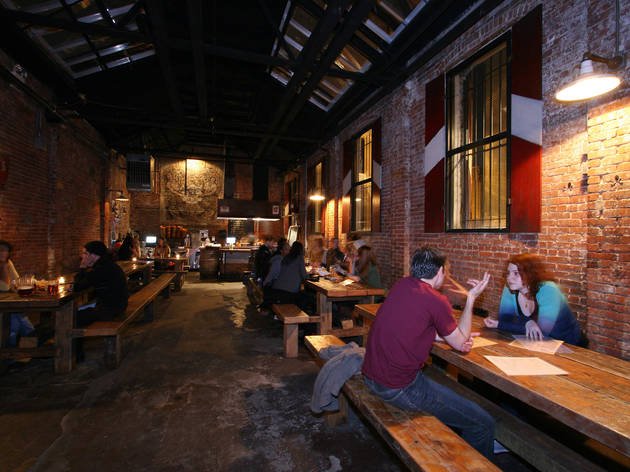 8/9
Photograph: Talia Simhi
Radegast Hall and Biergarten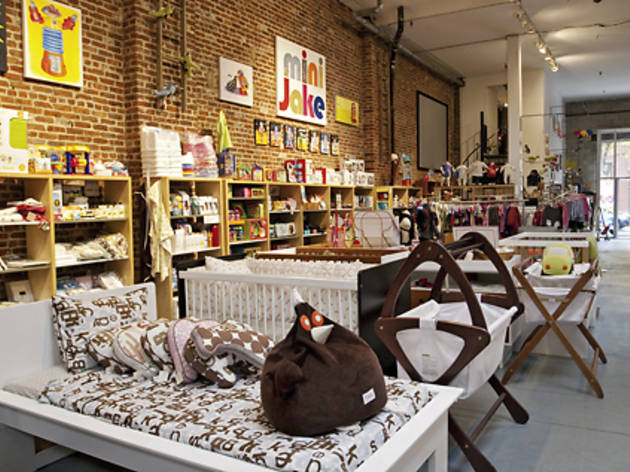 9/9
Photograph: Cinzia Reale-Castello
Mini Jake
The neighborhood hipsters are probably still fast asleep (if not just coming home) when Pat Kiernan heads out from his Williamsburg home to NY1's Chelsea studios at 4am. Since 1997, Kiernan has been the TV station's morning news anchor—and a good slice of New Yorkers wouldn't think of waking up without their cerebral espresso boost from his sharp critiques of the day's headlines.

RECOMMENDED: Notable parents on why NYC is the best city in the world

Also sleeping in on those early mornings are Kiernan's wife Dawn, a VP at the advertising research firm Nielsen, and his daughters Maeve, 9, and Lucy, 11. "The girls watch me briefly in the morning when they get up, but Dawn limits their NY1 time so they can get ready for school," explains Pat—though they've picked up the headlines habit from their dad and often sneak a peek at the cover of the Times before school.

The Kiernan family is still getting to know their new area—they moved across the river from Manhattan last year, drawn not by the bars and ironically tattooed masses, but by the neighborhood's warm, small-town feel. "We love that when you go to a store here, the owner is usually working the counter," explains Pat. "It's a really easy neighborhood. We bike everywhere and the girls love taking the ferry to school," says Dawn, adding that they have their own wheels plus an annual Citi Bike membership. The Kiernan family also takes advantage of the public tennis courts ("You can just go online and make a reservation instead of paying lots of money for private court time," says Pat with amazement), the pool and greenmarket at McCarren Park and the fresh bread at Smorgasburg.

And while he does get recognized on the subway a lot (come on, the guy's a cultural icon: He's even played the role of Pat Kiernan in Iron Man 3, The Avengers and 30 Rock), his new neighbors, says Pat, are very cool about it.

THEIR FAVORITE...

PIZZA SPOT
"For a quick slice, we go to Vinnie's (148 Bedford Ave between 8th and 9th Stw, Williamsburg, Brooklyn; 718-782-7078, vinniesbrooklyn.com). They have macaroni-and-cheese pizza and Hawaiian pizza, which are both great. If we're up for a drive, we go to Roberta's (261 Moore St between Bogart and White Sts, Bushwick, Brooklyn; 718-417-1118, robertaspizza.com). Their pizza is legendary."

ART ACTIVITY
"Maeve recently had her ninth birthday party at Baked in Brooklyn (242 Wythe Ave at North 3rd St, Williamsburg, Brooklyn; 718-384-2300, baked-in-brooklyn.com), a pottery-painting store a few blocks away. She spent an hour making a colored jar! The people there are so nice, and it's probably half the price of similar spots in Manhattan."

DONUT SHOP
"When we're driving home through Greenpoint, we always stop at Peter Pan Donuts (727 Manhattan Ave between Meserole and Norman Aves, Greenpoint, Brooklyn; 718-389-3676). That is what a proper, fresh donut tastes like, compared to the ones at chains that manufacture them in one location and truck them to another. The girls like the double chocolate and I'm a fan of the apple variety."

CANDY STORE
"Handsome Dan's (218 Bedford Ave between North 4th and North 5th Sts, Williamsburg, Brooklyn; 410-241-3472, handsomedansstand.com) is a classic old-style candy store with all the fully loaded-with-sugar classics—they have a lot of the treats I remember from growing up. Lucy loves their Sno-Cones, which are actually more like Hawaian shave ice. The kids would definitely go more frequently if we allowed them to!"

FOOD TRUCK
"There are two or three taco trucks that park on Bedford Avenue, but Tacos Morelos, by the subway stop on 7th Street, is a favorite standby. We all love the soft chicken tacos. We learned about it from the guys who were renovating our house—we figured it must be good food and a good value if they're walking over there every day!"

KID-FRIENDLY BAR
"Kids are welcome at Radegast Hall and Biergarten (113 North 3rd St between Berry St and Wythe Ave, 718-963-3973, radegasthall.com) until 8pm. They'll eat a sausage on a roll and a big pretzel, and we make jokes, like 'This sausage is the wurst."

TOY STORES
"We like the items atMini Jake (178 North 9th St between Bedford and Driggs Aves; 718-782-2005, minijake.com) and there's also a fun selection of old-school general store-type toys in Kings Pharmacy (241 Bedford Ave between North 3rd and North 4th Sts; 718-782-1000, kingspharmacy.org)."