Family Portrait: The Siler-Essapen Family
Brooke Siler, the owner of re:AB Pilates, talks about life in the city with her husband and their two sons.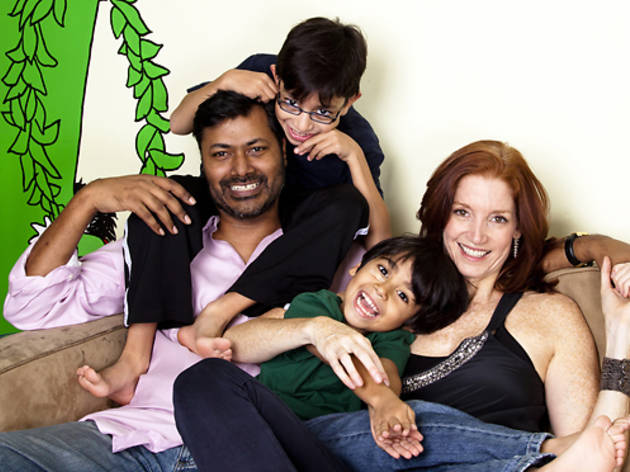 1/6
Photograph: David Rosenzweig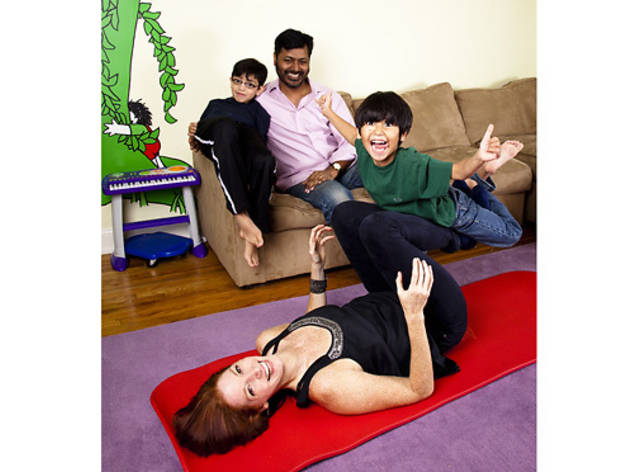 2/6
Photograph: David Rosenzweig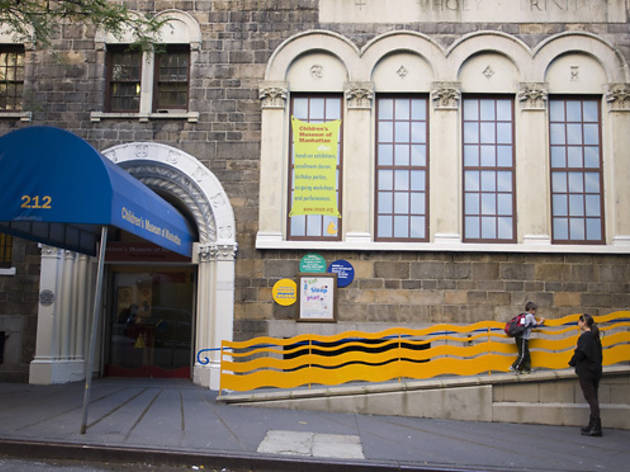 3/6
Photograph: Marielle Solan
Children's Museum of Manhattan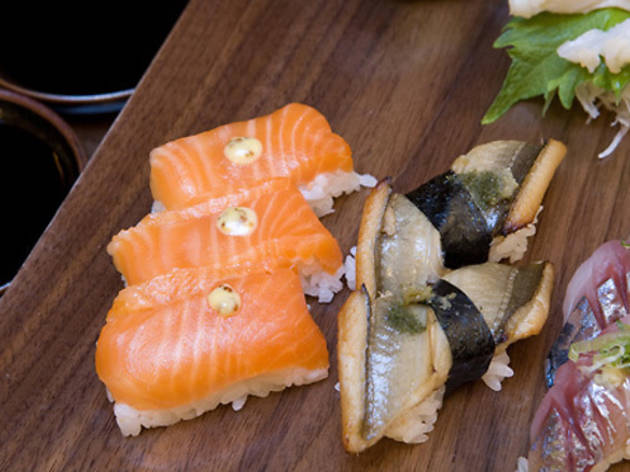 4/6
Jeffrey Gurwin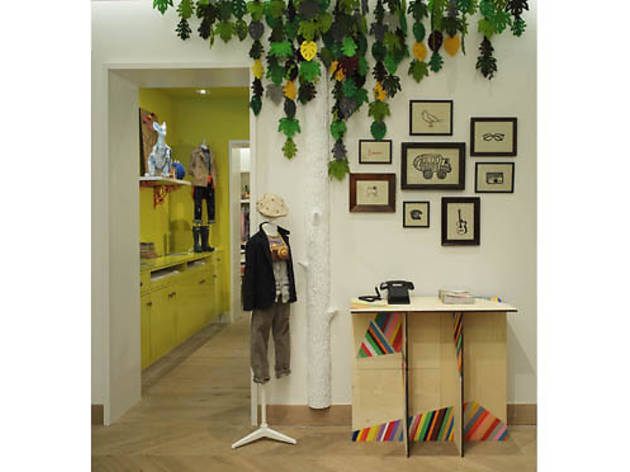 5/6
Photograph: Courtesy of Crew Cuts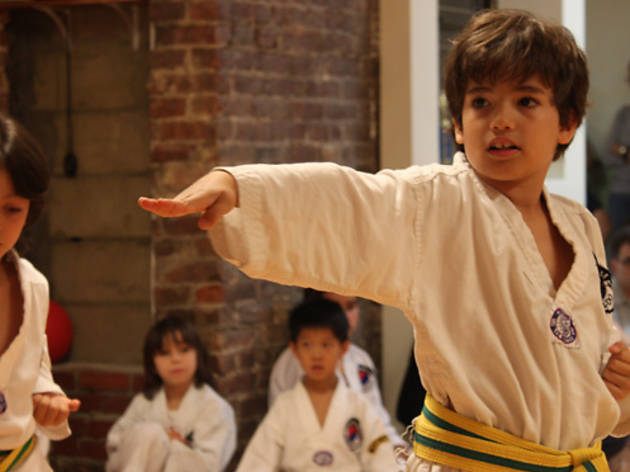 6/6
Photograph: William Kwok
Celebrity Pilates expert Brooke Siler has lived all over the world, but when it came time to settle down and raise a family, she chose to do so in her hometown of Manhattan. As the owner of re:AB Pilates in NoHo, Brooke has helped sculpt some of the world's most famous bodies, from Madonna's to that of Amber Valletta. At her Midtown East apartment, though, she's making sure that her husband Mevin Essapen, an IT systems engineer and U.K. native, and their sons Sebastian, 7, and Matteus, 5, are pursuing an active lifestyle.
Why did you want to raise your kids in NYC?
ME I was adamant about staying in the U.K. Brooke said, "Come over, and if you don't like it, we can go back."
BS And we haven't. Our oldest son has ADHD, and he receives amazing services here. If I didn't love New York City before I had children, I can't say enough about it now. There's even an early-intervention program that gives special care to kids for free.
What do you like about your neighborhood?
BS We actually live in the building where I grew up. I still see my neighbors who knew me when I was a little kid selling lemonade in the lobby. It's very endearing. We've sort of created our own little village.
Brooke, are you a stickler when it comes to healthy eating?
BS I usually am, but I do let the boys cheat. I believe in moderation. My kids know that eating right and exercising is about being strong and healthy.
ME We are very conscious about not having too much junk food. But one of the things the boys love is going to McDonald's.
BS I am not a part of that!
ME That's my domain.
BS It makes me happy to see the boys bond with their dad. And if that happens at McDonald's, so be it.
What are your favorite things to do as a family?
ME I am a video-game person. The boys and I are constantly playing video games.
BS I'm more of an outdoors person. It's important to me that we get out of the house.
ME She sometimes has to drag us out!
BS We love renting cars and going for a drive. It sounds silly, but we are quite fond of going to Costco or Target. As long as we're laughing and having fun together, it doesn't matter what we're doing.
Any resolutions for 2012?
BS We've never been big on resolutions, but this year will be about spending even more time together as a family.
ME Yes. Each age brings something completely new that we love. We'll try to slow the city pace down so that we can enjoy the journey more.
Their favorite...
EXERCISE CLASS
"Other than the great outdoors, the boys have been students at Gotham Taekwon-Do (328 E 61st St between First and Second Aves, third floor; 212-326-9510, nyctkd.com) for years. Master Sardias has a great way of teaching martial-arts discipline to kids while still keeping it fun."
INDOOR ACTIVITY
"We often take a trip to the local Barnes & Noble (go to bn.com for city locations) and sit on the floor and read books together for hours. We sometimes buy a science project there to do some experimenting at home. Currently we're growing glow-in-the-dark crystals."
FAMILY DINNER
"The boys love the salmon rolls at Blue Ribbon Sushi Bar & Grill (308 W 58th St between Eighth and Ninth Aves; 212-397-0404, blueribbonrestaurants.com). When we have the kids in tow we always look for restaurants where you can, with permission, draw on the tables!"
MUSEUM OUTING
"The Children's Museum of Manhattan (212 W 83rd St between Amsterdam Ave and Broadway; 212-721-1223, cmom.org) keeps the kids busy on rainy days. Although, I can never get out of there without the boys convincing me to buy them something from the gift shop."
CLOTHING STORE
"Crewcuts, the children's branch of J.Crew (go to jcrew.com for city locations), has great stuff for boys. I shop there for a few signature pieces every season and then use Old Navy (go to oldnavy.com for city locations) for the staples."
NEIGHBORHOOD TO VISIT
"Now that I know that Brooklyn houses more than grandparents (which was my only understanding of this borough growing up), we have thoroughly enjoyed visiting Prospect Park and wandering around the surrounding neighborhoods."