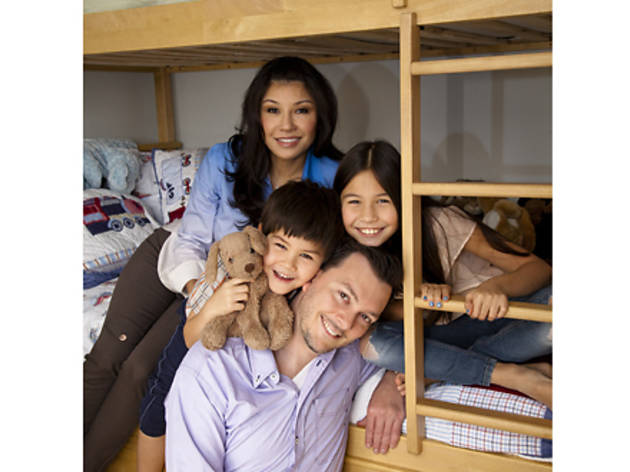 1/5
Photograph: David Rosenzweig
Mimi So & Family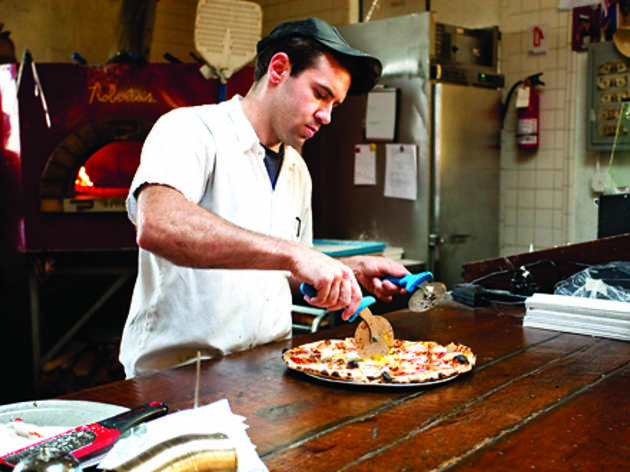 2/5
Photograph: Krista Schlueter
Roberta's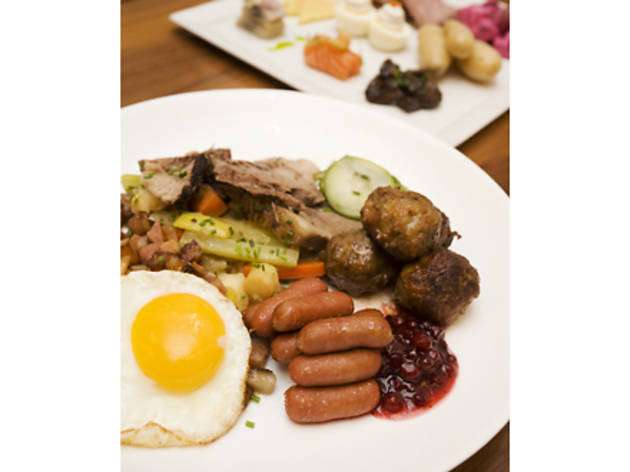 3/5
Photograph: Roxana Marroquin
Aquavit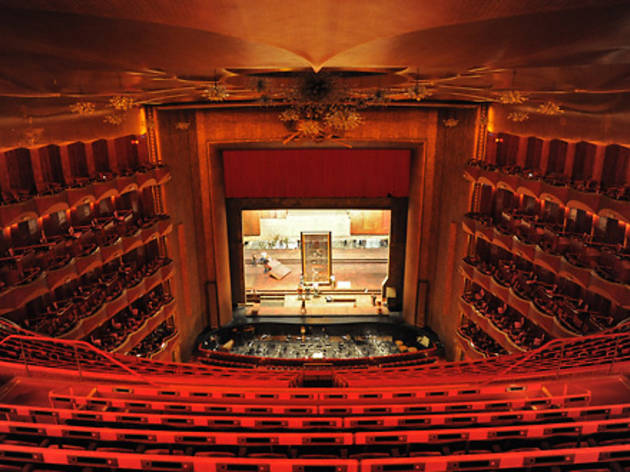 4/5
Photograph: Jonathan Tichler/Metropolitan Opera
The auditorium of the Metropolitan Opera House in New York City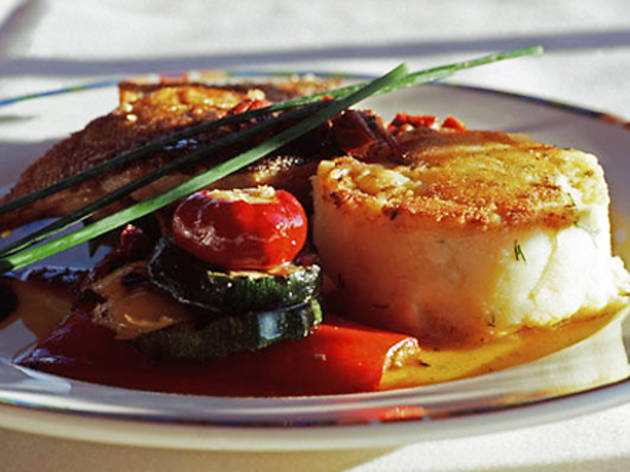 5/5
Pacificana
NYC Family Portrait: The So-Kinneys
The Tudor City family chats about their favorite NYC outings, Thanksgiving plans and living by the United Nations.
Mimi So may be a third-generation jeweler, but the visionary designer has put a unique spin on the family business. Raised in a Chinese-American home on the Lower East Side, Mimi now serves as the CEO and creative director of her eponymous jewelry brand, where she blends traditional designs with modern elements to create pieces for celebrity clients like Jennifer Lopez. Mimi and her husband, Cormac Kinney, a finance entrepreneur, live in Tudor City near the United Nations with their daughter, Coco Mei, 8, and their son, Cael, 6.
What's the best part about living so close to the United Nations?
MS I love seeing all the flags. It's such a colorful part of town. Plus, it's right near my children's school and my office is only ten minutes away. I can come and see the kids in a school play or take them to the doctor if they're sick.
CK First Avenue also goes underground over here, so there's very little noise from traffic.
Why did you choose to raise your kids in the city?
MS It was important to me that our children meet people from different countries. I also love that we have art all around us. The beauty, the architecture, the food—it's alive! I've been all over the world, and I always love returning to New York City.
Mimi, you helped out at your parents' shop when you were a kid. Do Coco Mei and Cael pitch in at your studio?
MS Not yet, but my daughter likes to play with my jewelry. They have come to the workshop to watch how jewelry is made, but I want them to have their own opinions and discover their own interests before getting involved in mine. For now, we play with macaroni, beads and string—not the high-quality stuff—and we're fine.
How do you spend quality time together as a family?
MS We have fun doing the simplest things, from having dim sum in to walking around Tribeca or Soho and then catching a movie.
CK Museum trips! Our kids have been to every institution dozens of times. They each have their favorite paintings and sculptures that they insist on seeing when we go.
Thanksgiving is coming up. How will you celebrate?
CK We go to Mimi's brother's house on Staten Island. The whole family is there, and we have the classic big Thanksgiving dinner.
MS It's great because our kids get to see their cousins; they run around and play in the backyard like wild dogs. My sister-in-law makes a great baked turkey. All diets are off, and you end up in a turkey coma!
Their favorite...
OUTING
"We're fortunate to have the large Dag Hammarskjöld Plaza (E 47th St between First and Second Aves) just around the corner. In the warm weather, the kids play there every day. Adults can relax and chat on the dozens of benches."
CITY PARK
"Central Park, of course! The kids are up to two loops around the circumference on their bikes. One tip: Take the shortcut just past the baseball diamonds, near 104th Street. Harlem Hill is too steep for little ones. We also like the carousel; the kids use the money they make doing chores to pay for the ride."
CULTURAL ATTRACTION
"The Metropolitan Opera (Lincoln Center, Columbus Ave between 62nd and 65th Sts; 212-362-6000, metoperafamily.org) was a surprise hit with our family. We got all dressed up to go. The kids enjoy a 'fancy' evening from time to time."
AFTER-SCHOOL CLASS
"Our daughter studied Mandarin at the New York Chinese School (62 Mott St between Bayard and Canal Sts; 212-226-3320, gonycs.org) for a few years. That place is a real throwback—she was intrigued by the 1950s desks and blackboard."
DINNER SPOT
"We often go to Aquavit Café (65 E 55th St between Madison and Park Aves; 212-307-7311, aquavit.org), which has a modern, clean Scandinavian design and fresh, healthy food. Coco Mei and Cael absolutely love the Swedish meatballs."
PLAYGROUND
"The kids absolutely adore Heckscher Playground (midpark at 62nd St; enter park at Central Park South and Seventh Ave). It has everything—swings, giant rocks to climb, water sprinklers, a sandbox and a fort—plus hundreds of other kids to play with!"
Best selling Time Out Offers