The 15 best kids' movies set in New York City
These 15 New York movies take kids on amazing adventures throughout NYC without ever leaving the couch
How cool is it that our kids get to walk in the footsteps of great movie characters like Annie and Harriet the Spy? These New York movies, set right in our own backyard, let young Gothamites see their city in ways they never have before. Tackle these 15 fantastic kids' movies one by one to peek inside NYC museums after dark, explore NYC parks from a mouse's point of view and check out family attractionswhile dangling from a spider's web.
Click the right arrow on the image below to see the 15 best New York movies.
15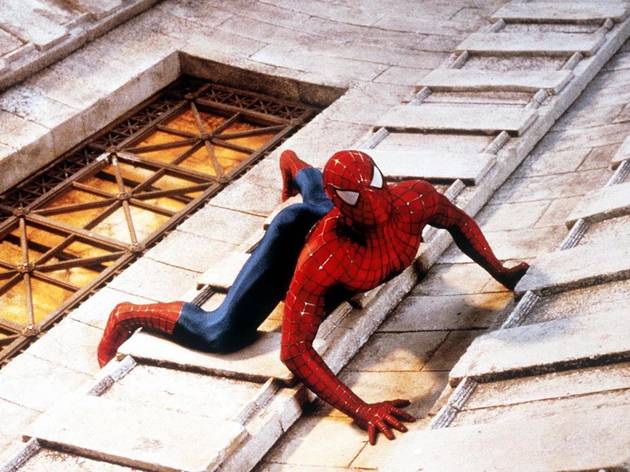 This Marvel comic–turned-movie centers on student Peter Parker (Tobey Maguire) who, after being bitten by a genetically altered spider, gains superhuman strength and the arachnid-like ability to cling to any surface. He vows to use his abilities to fight crime, coming to understand the words of his beloved Uncle Ben: "With great power comes great responsibility." But not before swinging from skyscraper to skyscraper thanks to his supercool web-shooting skills. Rated PG-13.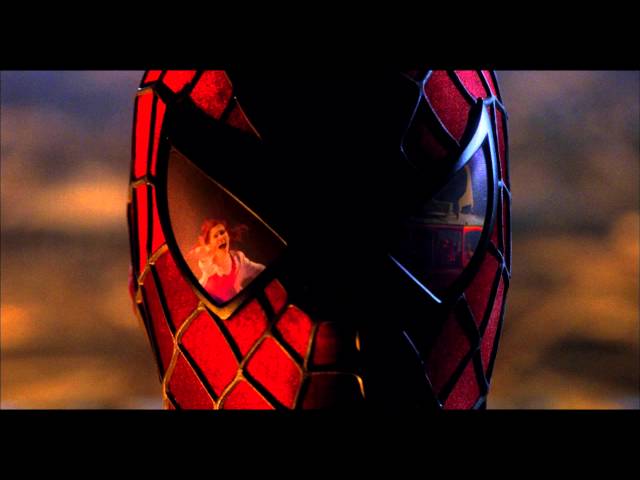 This animated feature from Disney is a bestial rehash of Oliver Twist, wherein cute kitten Ollie, abandoned in New York, falls into 'baaaad' (i.e. good) canine company. The scruffy pack scavenges for pickings to help their amiable master Fagin pay off a debt. Billy Joel provides the foot-tapping score, as well as the voice of Dodger, while Better Midler and Cheech Marin voice other pooches, moving to the rhythm of the city. Rated G.
13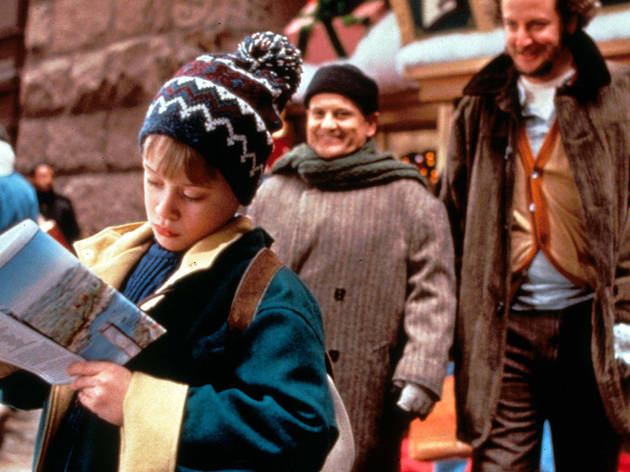 Photograph: Moviestore/REX Shutterstock
Home Alone 2: Lost in New York (1992)
Mischief-maker Kevin McCallister is back, this time, wandering through the Big Apple with his parents' credit cards in hand. His family is all the way in Miami for Christmas, but Harry and Marv, the burglars he fended off back home in Chicago, are in town, plotting their next heist. The 8-year-old boy has plenty of experience protecting himself from the less-than-sly duo, and this time he brings his tricks to Central Park, the Plaza Hotel and beyond. Rated PG.
12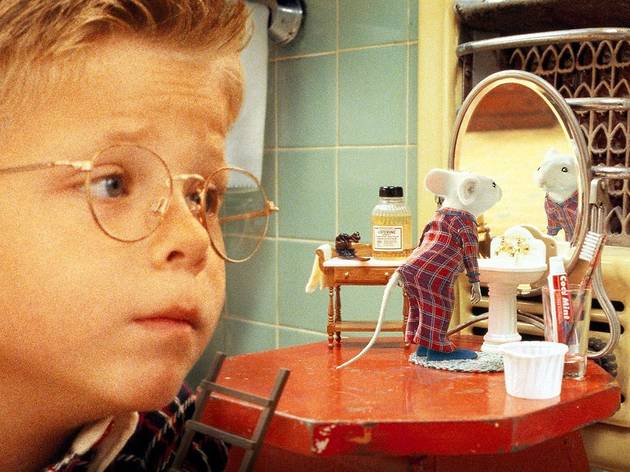 You'll look at the city's rodents differently after this heart-warming flick. When the Littles go to an orphanage to adopt a new family member, a perfectly polite young mouse named Stuart is chosen. George isn't immediately drawn to his new brother and Snowbell the cat likes him even less, plotting to get rid of him and return the food chain to its natural state. Stuart must overcome being cornered by a group of hungry cats in Central Park, navigate the NYC storm drains and more to get back to his loving family. Rated PG.
Miracle on 34th Street (1947)
A perennial Christmas favorite, this fairy tale about a Macy's department-store Santa who claims to be the real Kris Kringle never ceases to bring the seasonal cheer. Edmund Gwenn makes for the perfect jolly old elf, but it's joyful nine-year-old Susan (Natalie Wood) that exemplifies what the holiday is really about: faith in the kindness of your fellow man. Not rated.
The film version of Louise Fitzhugh's 1964 classic about a brainy 11-year-old who spies on both her neighbors and friends gets a 1990s update with some of the rough edges smoothed away (and Rosie O'Donnell as the nanny Ole Golly). Michelle Trachtenberg makes a likable Harriet, snooping around the Upper East Side on her daily "spy route." It's when the observations in her top-secret notebook are revealed that Harriet learns how her sleuthing can hurt others. Rated PG.
A seven-year-old Brooklyn kid (who erroneously thinks he's killed his prankster older brother) wanders through '50s Coney Island all by his lonesome—and in one fell swoop, this delicate independent movie reminds you of how confusing, painful, wonderful and glorious childhood can be. Not rated.
8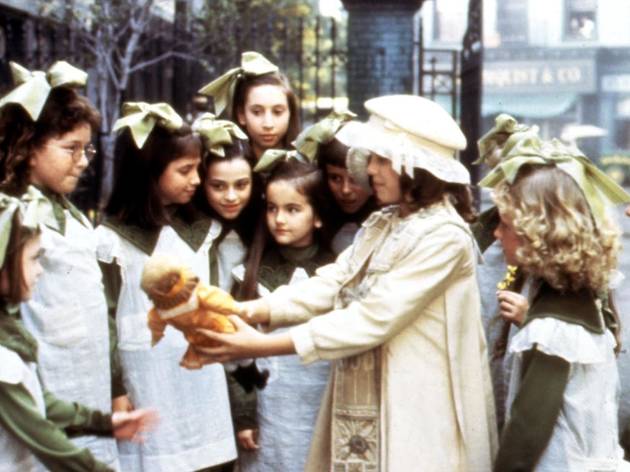 Photograph: Moviestore/REX Shutterstock
A wealthy young girl is forced to fend for herself against a cruel headmistress and other students at a New York boarding school when her father is reported dead during World War I. Based on a short story by Frances Hodgson Burnett, the tale portrays NYC as a cruel and unforgiving place, only transformed through the eyes of imaginative and optimistic Sara. Rated G.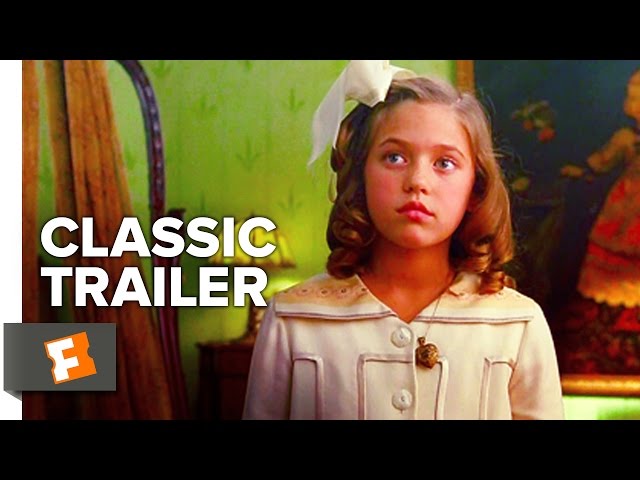 The Muppets Take Manhattan (1984)
Kermit the Frog & Co. were already household names in 1979, thanks to their popular TV show; but once you see Fozzie Bear, Miss Piggy and the rest of their felt-skinned friends crack wise, mingle with famous faces and avoid danger in on the streets of New York, you'll understand why folks from age five to 95 adore them. Jim Henson's urban adventure follows the group as they try to make it on Broadway. Central Park and Sardi's are key locations, and our beloved amphibian has an inspiring epiphany atop the Empire State Building.Rated G.
6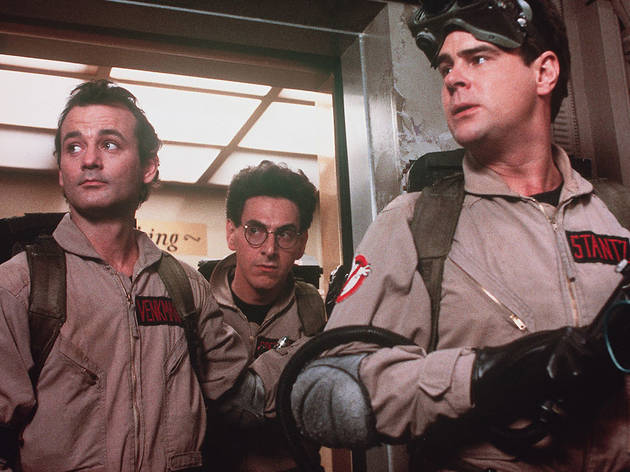 Photograph: Courtesy Sony Pictures
Manhattan's got an otherworldly pest problem in Ivan Reitman's blockbuster supernatural comedy. They're among the stacks in the New York Public Library; they're in and around Central Park; they're even hiding in a scared-stiff street vendor's hot-dog cart. Do we have to ask who you're gonna call? Rated PG.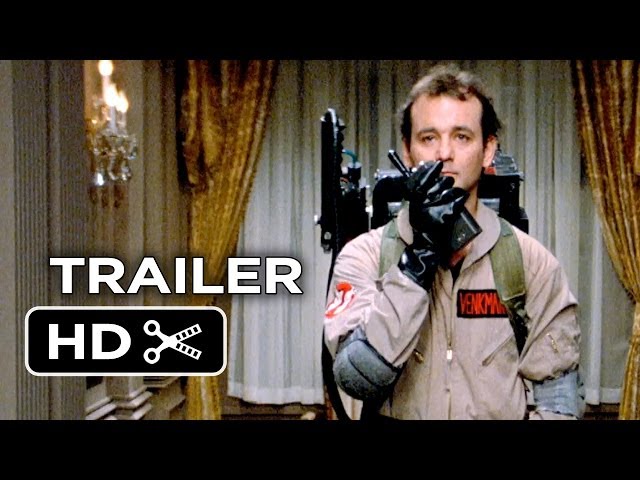 5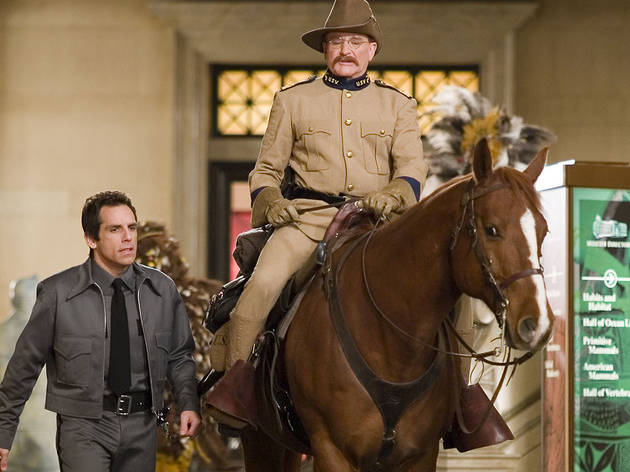 Night at the Museum (2006)
Funnyman Ben Stiller stars as the new nighttime security guard at the famed American Museum of Natural History in this hilarious adaptation of Milan Trenc's novel. During his first shift, Larry encounters the T. Rex skeleton running loose in the halls, and discovers that all the museum's relics come to life after dark. He meets historical figures including Teddy Roosevelt and Attila the Hun, and learns about the ancient curse that awakes them each night. Rated PG.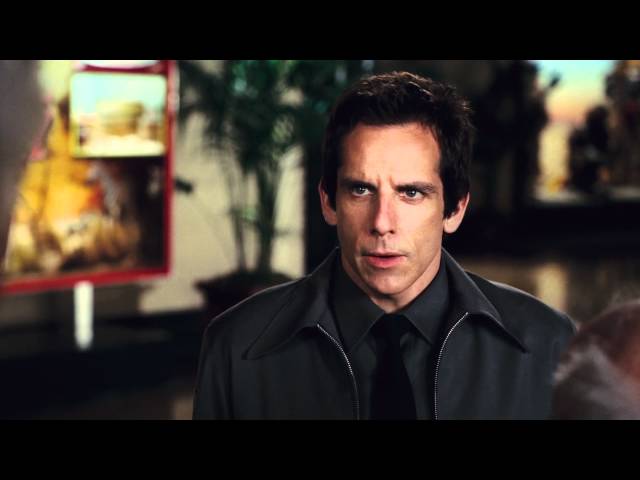 Those who know Will Ferrell from his raunchy roles in grown-up comedies may be surprised to see the star playing a sweet, innocent naf like Buddy the Elf. But it's the actor's childlike, gosh-all sense of wonder that sells this story of Santa's helper in the big, bad city and gives the movie its heart—as well as goosing the funny bone of viewers regardless of their age.Rated PG.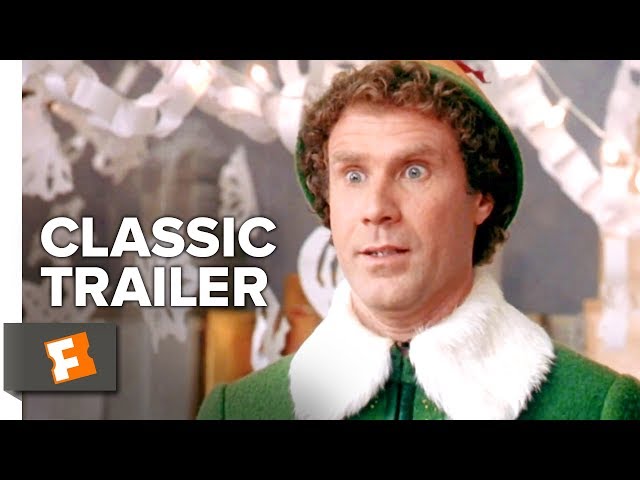 3
Ron Batzdorff
A modern-day twist on classic fairytales, 'Enchanted' begins in conventional, animated Disney territory, with Giselle being courted by Edward, her Prince Charming. His witchy mother banishes Giselle to twenty-first century New York City, where, the film flits from animation to live action just as Giselle (now Amy Adams), emerges from a manhole into a world of bustling humanity. As lawyer Robert Philip (Patrick Dempsey) begins to fall for her, Edward appears (in the guise of James Marsden) and Giselle is left facing a typically predictable rom-com dilemma. Rated PG.
2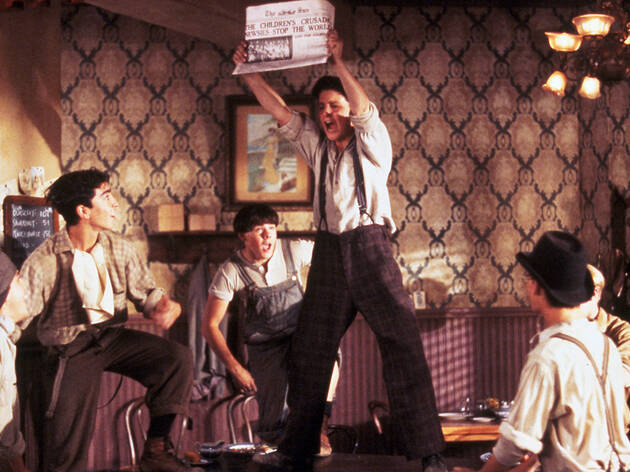 SNAP/REX Shutterstock
Set during the city's newsboy strike in the summer of 1899, this high-energy musical pulls families right into the NYC of yesteryear. A band of scrappy newspaper street hawkers, led by kindhearted teen, Jack Kelly (played by a spritely Christian Bale), struggle to make ends meet on a meager salary. Though he dreams of escaping to Santa Fe, Jack accepts the mantle of hero, unionizing the newsies and standing up to antilabor magnate Joseph Pulitzer. Rated PG.
1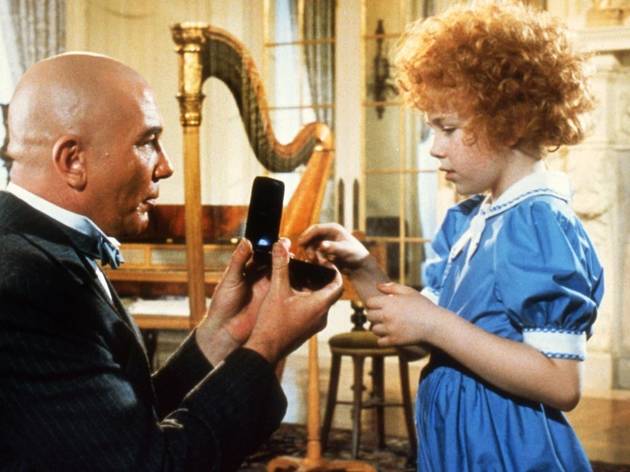 Moviestore/REX Shutterstock
Our favorite of the many versions, 1982's Annie features a young girl who must live in an awful orphanage during the 1930s. Annie's life is governed by a tyrannical woman named Miss Hannigan, but her luck seems to change when she's selected to live with a wealthy local businessman, Oliver Warbucks. In addition to the beloved song-and-dance numbers, youngsters will love seeing their city from Annie's point of view on her journey from rags to riches.Rated PG.