This year's Bafta nominations are a mixed bunch – lots of worthy contenders, a few glaring omissions (cough, West Side Story and Olivia Colman), and the odd curveball. Having slept on them, a few of the absentees have started to loom large in the mind. With the awards taking place on March 13 and the nominees locked down, there's very little we can do to alter the facts at this point, beyond shaking a fist at the awards gods and having a bit of a moan. So we've done that instead.

Where the heck is Olivia Colman?
Clearly Bafta voters have become bored of nominating Olivia Colman after her win for The Favourite and three wins (out of six nominations) for her TV work. But hey, she really is that good and you can't just pretend otherwise just to mix things up. This year's The Lost Daughter lives and dies on her performance, and she's both spiky and sincere as an academic who develops a strange fascination with her holiday neighbours. Sure, she already has a film Bafta, three TV Baftas, an Oscar, three Golden Globes and an Emmy. But is it really enough? Does it even begin to compensate her for the time they overlooked her performance in Tyrannosaur?
Why is Leonardo DiCaprio?
If Bafta voters are bored of nominating Colman, they positively can't resist DiCaprio. He's been up for Best Actor six times before, and now he gets a seventh nod for Don't Look Up. He's as decent in the environmental comedy, but it's nowhere near his fellow nominees in the category, like Benedict Cumberbatch and Will Smith. More to the point, he took a spot that could have gone to Andrew Garfield for tick, tick…Boom! – only one of Garfield's great performances of a gala year. Or here's a thought: they could have finally broken their shameful lifelong habit of ignoring Denzel Washington, and given him the nod for The Tragedy Of Macbeth. Were they voting in a theatre and too superstitious to mention the film?
Anyone for a Souvenir?
We knew, from the long list, that Joanna Hogg's The Souvenir Part II wasn't going to make the Outstanding British Film list, but it still stings that the film was shut out in every category. Perhaps some voters noted the 'Part II' bit and assumed it was some horror sequel? But if so they should have looked harder. Hogg's semi-autobiographic diptych sees Honor Swinton Byrne's Julia on a journey of self-discovery that is relatable and hugely emotional, and it's exceptionally well made. BAFTA ignored The Souvenir as well, and they've just compounded that error. Maybe she can make a Part III and finally persuade them to notice one of the best British filmmakers working today.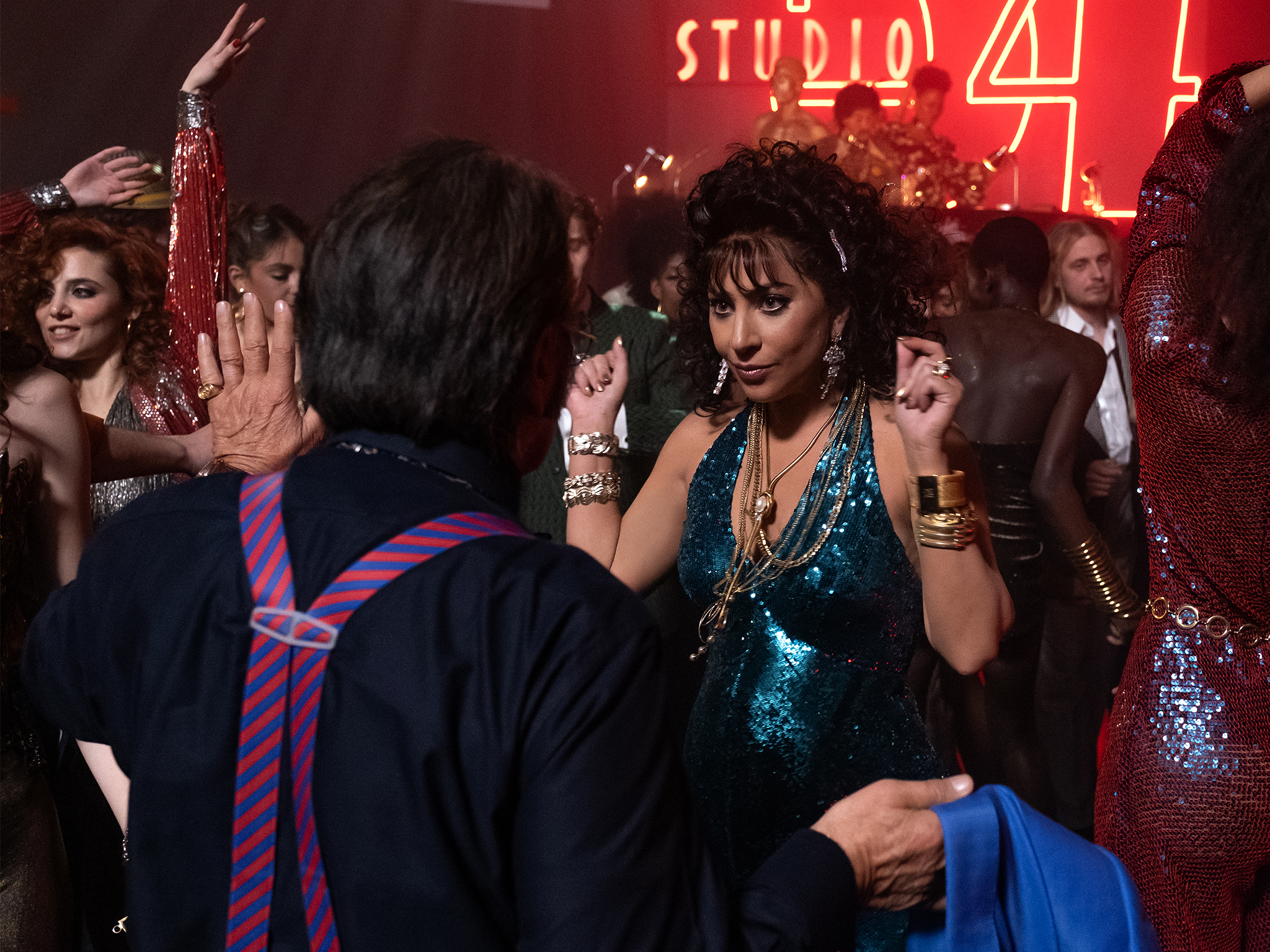 Has Britain annexed Milan?
The ten Outstanding British Film nominees is not an impeccable list (Everybody's Talking About Jamie may be cheery, but one of the best of the year?), but perhaps the most surprising inclusion is Ridley Scott's House Of Gucci. First of all, it wasn't even Scott's best film of last year; that's The Last Duel. Second, it doesn't feel British. It was made by an American studio with a largely American cast; the production was mostly shot in Italy and marred by ludicrous Italian accents. But Scott, of course, was born in South Shields, and the 84-year-old has more or less single-handedly qualified his film for this category. It's within the rules but still feels bizarre.
Nominating House of Gucci as a British film may be within the rules, but it's still bizarre
Are we finally over Diana?
Coming out of the Venice Film Festival last year, all the critical buzz was for Pablo Larrain's Spencer and in particular Kirsten Stewart's performance as Princess Diana. In the end, the only Spencer nominated this year was Katie Spencer, one of the production designers on Cyrano, and Stewart's performance was overlooked. Perhaps the lukewarm reception to the film itself harmed her chances; perhaps Dune simply stole all the wind from its sails at the Venice Film Festival and sailed to eleven glorious nominations; perhaps the other actress nominees just edged her out. Admittedly there isn't a bum note in that category – but it's still a surprise to see British voters resist the urge to celebrate a royal.
But one very nice surprise…
Foreign language films are here in greater numbers
This year three out of six Best Director nominees made their films in another language: Ryusuke Hamaguchi with Drive My Car, Audrey Diwan with Happening and Julia Ducournau with Titane. What's more, several acting nominees do some, or all, of their performance in another language, including Renate Reinsve in The Worst Person in the World, Troy Kotsur, who performs in ASL in Coda, and Ariana DeBose in West Side Story. Heck, we haven't even included whatever Lady Gaga was speaking in House Of Gucci. It's a welcome sign that Bafta is looking outward. Dune may have the most nominations, but it's likely to be an eclectic mix who walk away with prizes on the night.
The 2022 Bafta awards take place on Sunday, March 13 at the Royal Albert Hall.

How many of the 100 best British films of all time have you seen?

2022 preview: the key films to look out for over the next 11 months.