Marvel explodes back into theater this week with the hotly anticipated Black Widow, but it's not the only Disney-funded blockbuster making a splash this week: The animation arm of the Mouse House dropped a doozy of a trailer for its music-and-magic, Lin-Manuel Miranda-touting Encanto. It's got strange company among this week's trailers, which also include a look at the new Kingsman prequel, an ominous new A24 horror show and the unlikely Takening of Richard Dreyfuss.
Here are this week's biggest trailers, in order of release date.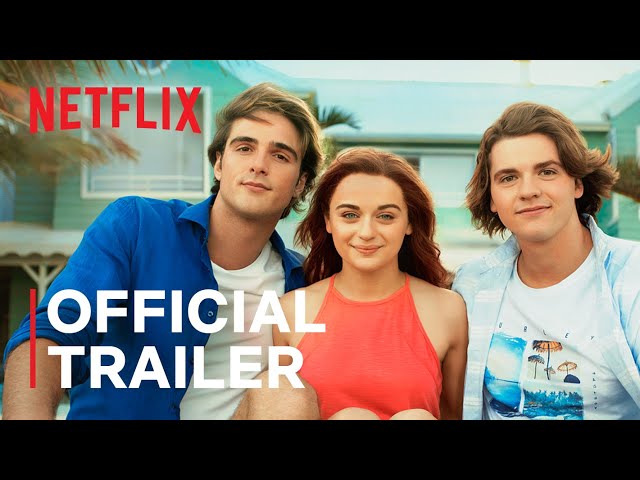 The Kissing Booth 3
Release date: August 11
Netflix's enduring teen series gets a case of senioritis as protagonist Elle is forced to choose between moving away with her boyfriend or going off to college, all while spending the summer at an idyllic party house on the beach. Kisses will be doled out, and internet writers will continue to feel very, very old.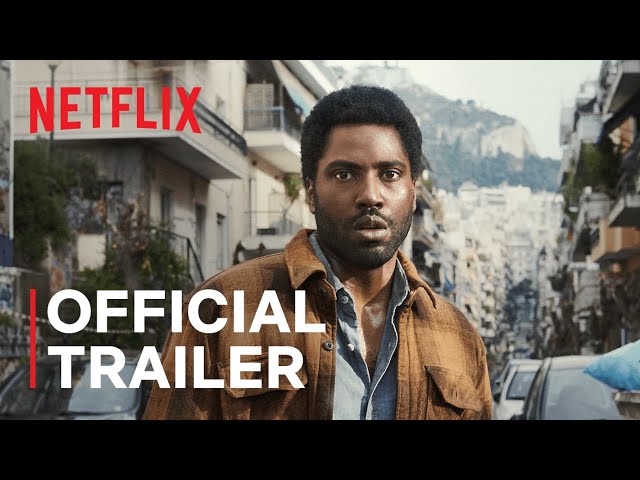 Beckett
Release date: August 13
BlacKkKlansman and Tenet star John David Washington's dreamy Greek vacation flips into a chase-movie nightmare in this unnerving-looking thriller with shades of Hitchcock, Sydney Pollack, The Fugitive and Tell No One. The Netflix potboiler looks like the kind of old-school, twisty escapism we seldom see in the era of mega blockbusters and overwrought twists, one where having a good guy pursued by shady characters across a beautiful landscape is enough to set the screen on fire.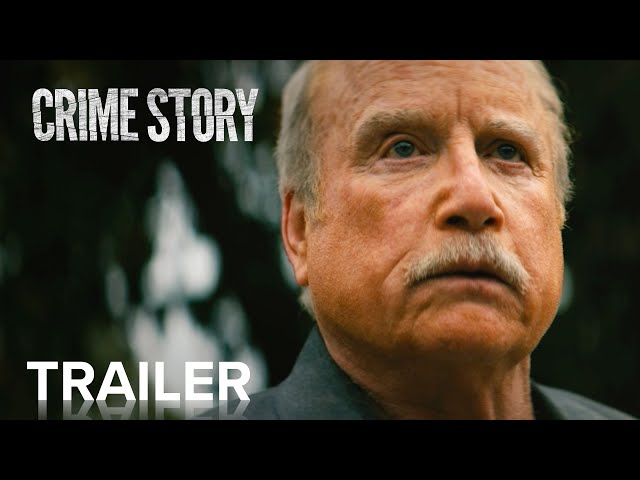 Crime Story
Release date: August 13
Septugenarian screen legend Richard Dreyfuss catches a serious case of the Neesons in this overly serious-looking Death Wish/Taken hybrid about a mob boss who ditches witness protection to go on a vengeance-fueled spree with Mira Sorvino The film looks like an uncharacteristically nasty and humorless entry in the tired old-man-and-the-gun genre. Dreyfuss looks tired. We can sympathize.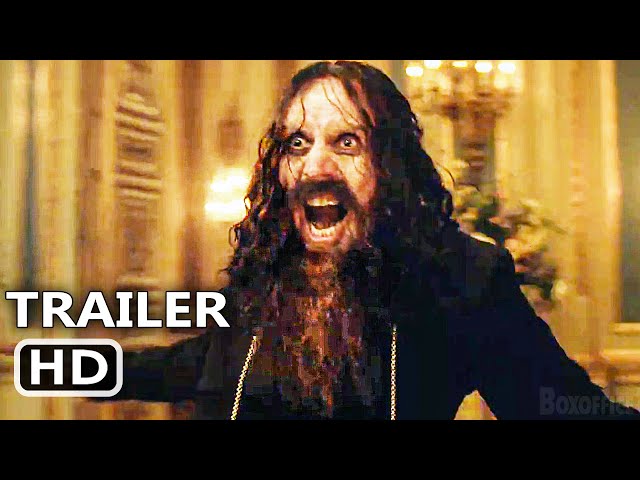 The King's Man
Release date: September 18
Two years after this WWI-set Kingsman prequel dropped a semi-serious teaser, Matthew Vaughn is back to announce that, yup, this is a Kingsman movie — one that features Rhys Ifans as a kung-fu Rasputin, battle sabres hiding high-caliber firearms, Gemma Arterton as a tea-sipping sniper and a digitally de-aged Ralph Finnes being thrown through various walls by grenades and giant men.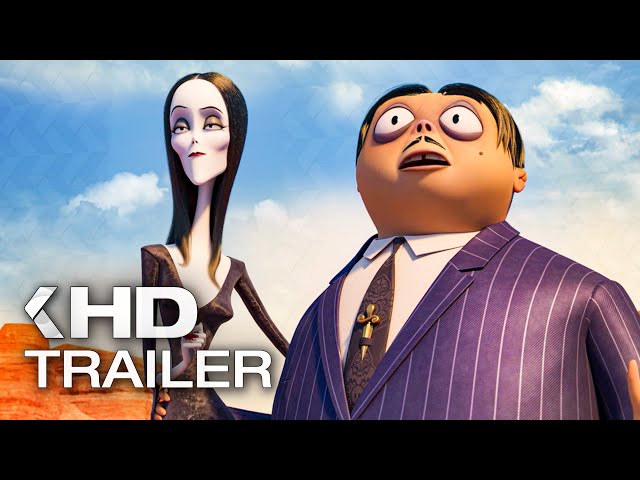 The Addams Family 2
Release date: October 1
Oscar Isaac, Charlize Theron, and Chloë Grace Moretz are back in this sequel to the to 2019's animated revamp. This time, Charles Addams' lovably macabre creations take a road trip, and only one thing is certain: The bizarro fish-out-of-water comedy and its cheekily grim humor — which includes Snoop Dogg as a catnip-smoking Cousin It — will be better than whatever Hotel Transylvania 4 has in store later in the month.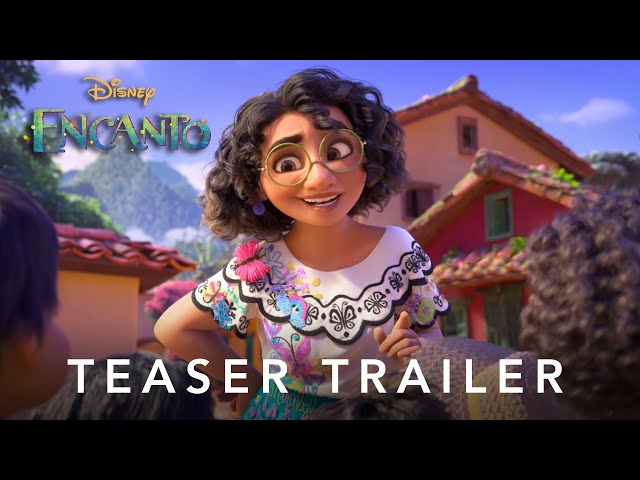 Encanto
Release date: November 24
Disney's colorful and vivacious next animated film follows a seemingly normal girl living in a Colombian school catering for the magical, and it looks like a kaleidoscopic return to form after the tepidly received Raya and the Last Dragon. It's also a prime candidate to score Lin-Manuel Miranda his inevitable Oscar: The Hamilton scribe penned the music for Encanto, and the film could atone the fact that his stunning work on Moana was bested La La Land's now-forgotten "City of Stars."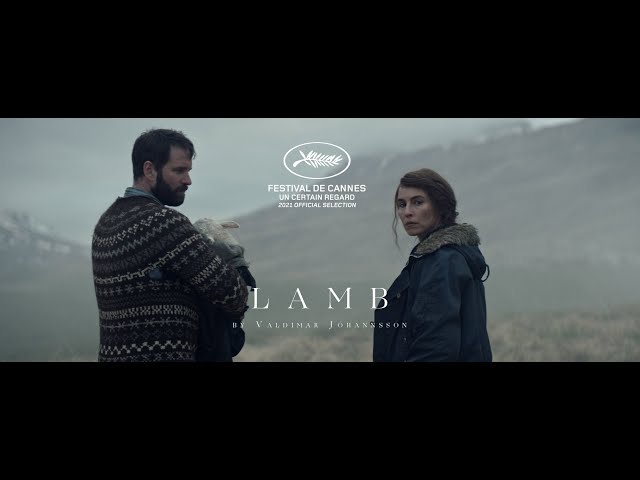 Lamb
Release date: TBA
The trailer for this Iceland-set, Noomi Rapace-starring chiller from arthouse horror masters A24 is highly enigmatic and biblical in tone. And while little is revealed — aside from some eerie foreshadowing involving an infant — the title and imagery suggest that sheep and goats factor in. Considering what A24 wrought with a horrific ram by the name of Black Phillip in The Witch, things are bound to get horrifying fast.
Even more coming attractions...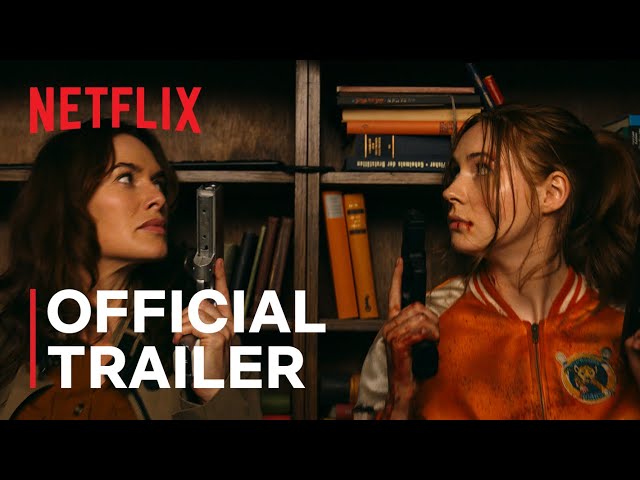 Gunpowder Milkshake
Release date: July 14
Karen Gillan and Lena Headey star as mother/daughter assassins protecting a young girl in what looks like a bonkers all-female mashup of John Wick, Kill Bill, Looney Tunes, Shoot Em Up and cult video game Lollipop Chainsaw. The mayhem in this fantastically named Netflix original looks bloody and inventive, and the supporting cast includes ringers like Carla Gugino, Angela Bassett, Michelle Yeoh, Michael Smiley, Ralph Ineson and a particularly slimy looking Paul Giamatti. This looks like the kind of gore-soaked bubblegum ultraviolence aimed point-blank at the midnight movie set.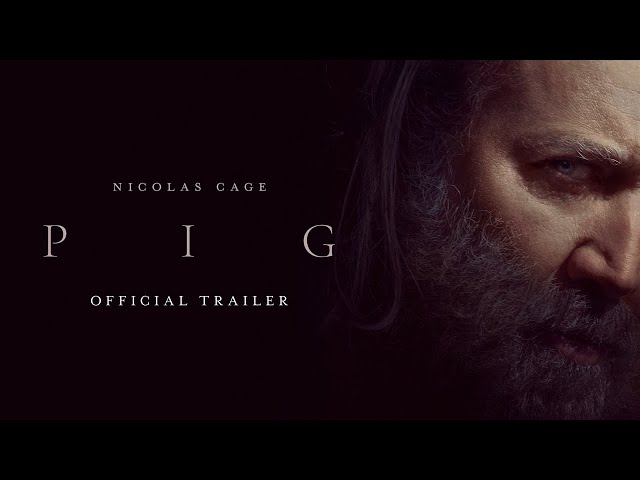 Pig
Release date: July 16
Nicolas Cage seems to be in Mandy mode — that is, alternating between the subdued persona of Joe and the Rage-Cage mania of, well, most other things — in this atmospheric thriller about an reclusive former chef in Oregon who goes full berserker when his prized truffle-hunting pig is stolen. It sounds ludicrous, but having covered the Portland food scene for some 15 years, I can personally attest that this could feasibly pass as a documentary.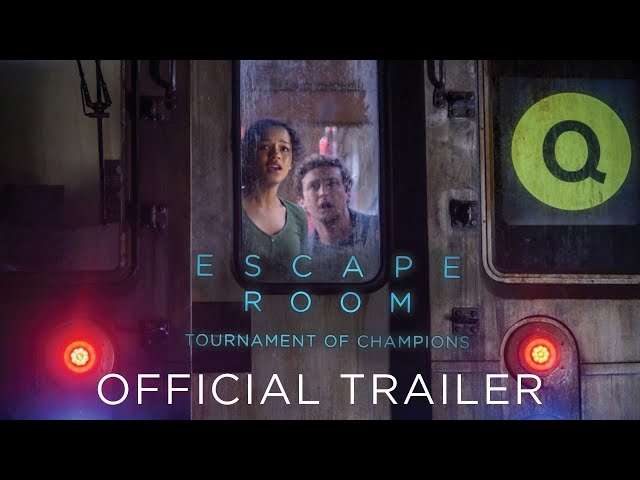 Escape Room: Tournament of Champions
Release date: July 16
Two years after the first movie became a hit and about six years after escape rooms were popular, this horror sequel once again traps the survivors of the original in a series of deadly puzzles straight out of a particularly frustrating Resident Evil level. Like those video games, Escape Room was the kind of brainless fun that made you actually feel like you were actually using your brain… if you didn't think too hard about it. This looks like more of the same.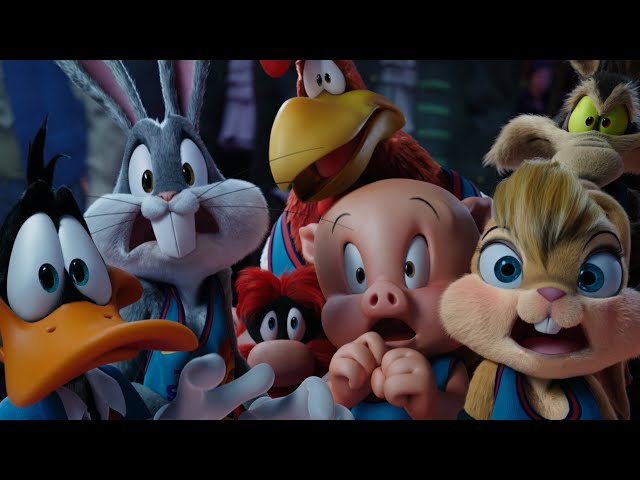 Space Jam: A New Legacy
Release date: July 16
The first trailer for the "sure, why the hell not" sequel to the kind-of-appreciated Michael Jordan/Bugs was pretty light on basketball action, focusing instead on the fact that King James would be transported across various Warner Bros. IP a la Ready Player One. In the colorful new look, James and the Toon Squad are center court, with a late-game appearance by Wile E. Coyote and a weirdly self-serious tone. But hey, why the hell not?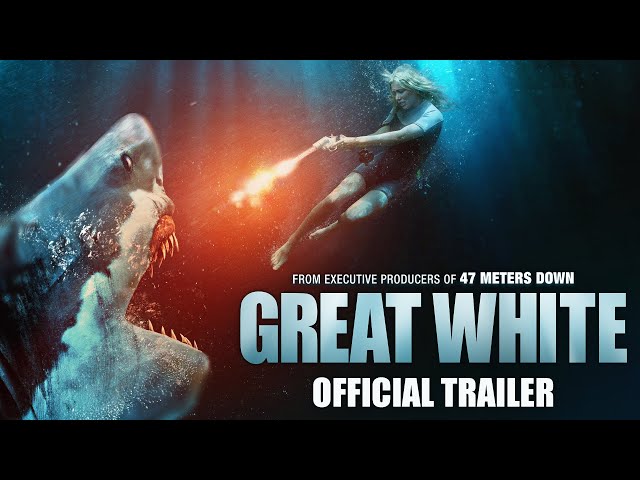 Great White
Release date: July 16
A group of adventurers is stranded on raft in the middle of the ocean and stalked by a great white. The setup sounds a lot like every other year's shark-attack movie, only this time… nope. This one looks a lot like most shark-attack movies.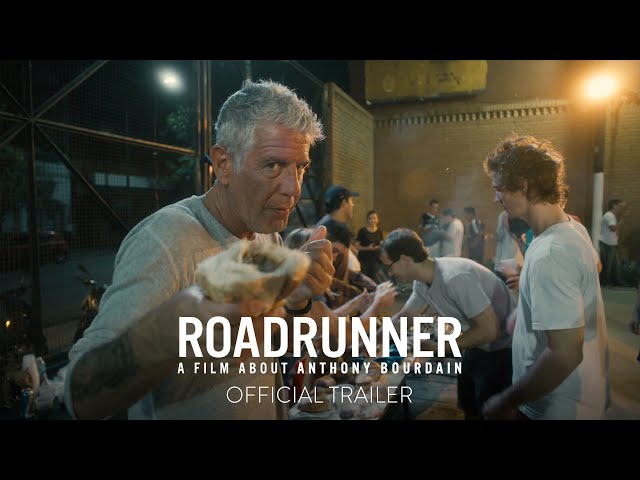 Roadrunner
Release date: July 16
Oscar-winning documentarian Morgan Neville (Won't You Be My Neighbor, 20 Feet from Stardom) turns his lens on the much-too-short life and humanitarian journeys of the late Anthony Bourdain, whose quest for betterment led him to completely change the travel documentary landscape. For many, just reading Bourdain's name inspires chills. Dry eyes will not be an option for even the most casual fan who plugs into Neville's work.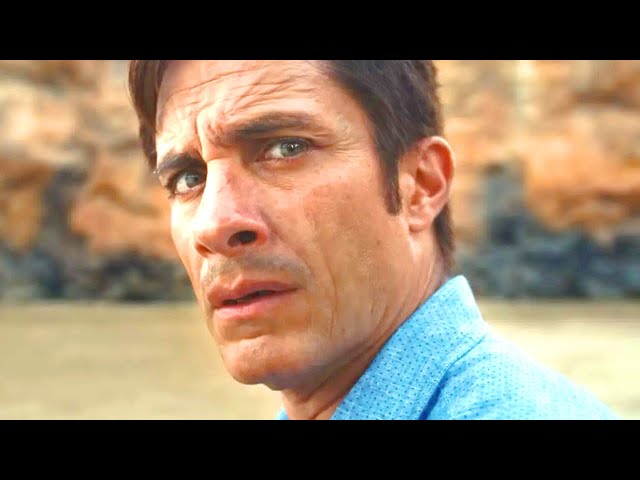 Old
Release date: July 21
On paper, M. Night Shyamalan's latest looks like a straightforward chiller about a family whose idyllic vacation goes sour when they become trapped on a beach that causes rapid aging. But there's more going on than a feature-length version of what happened to the villain in Indiana Jones and the Last Crusade. What that twist is remains obviously unclear, but stars Gael Garcia Bernal, Alex Wolff and Thomasin McKenzie seem capable of selling what will hopefully prove to be more in line with Split than Glass.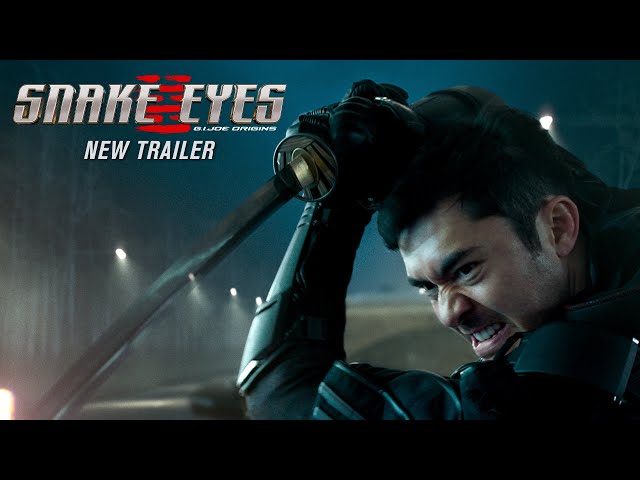 Snake Eyes: GI Joe Origins
Release date: July 23
The second trailer for the ninja-centric GI Joe spinoff features plenty of shots of Henry Golding kicking ass and doing the whole Batman Begins League of Shadows thing. It also gives fans the first look at Samara Weaving's Scarlett and Úrsula Corberó's fan-favorite Baronness. We've been burned by these movies before, but the action and the presence of The Raid superstar Iko Uwais is enough to generate cautious optimism for action fans.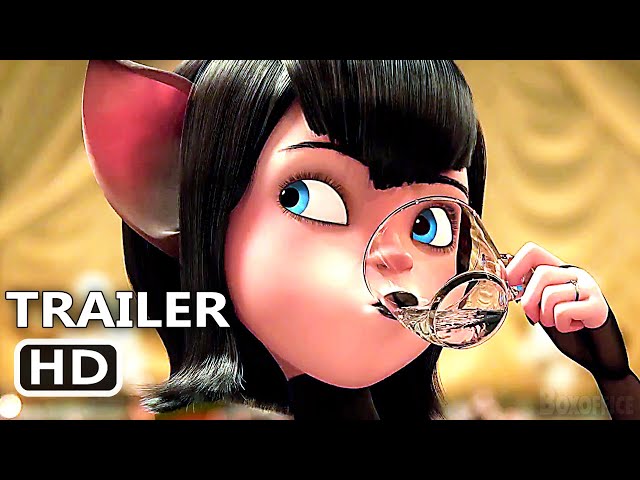 Hotel Transylvania 4: Transformania
Release date: July 23
The fourth — and reportedly last — iteration of the shockingly enduring (and now Adam-Sandlerless) monster mash shifts focus to Dracula's son-in-law (Andy Samberg), a human who seeks to please his vampiric wife (Selena Gomez) by transforming into a beast. Unfortunately, that results in a Freaky Friday scenario that reduces Drac to human form and sends the rest of the cast — including Happy Madison stalwarts Kevin James, David Spade and Steve Buscemi — into a constant state of body-swappage. Per usual, this looks like harmless-if-crude kids stuff with some bones thrown in for the grownups.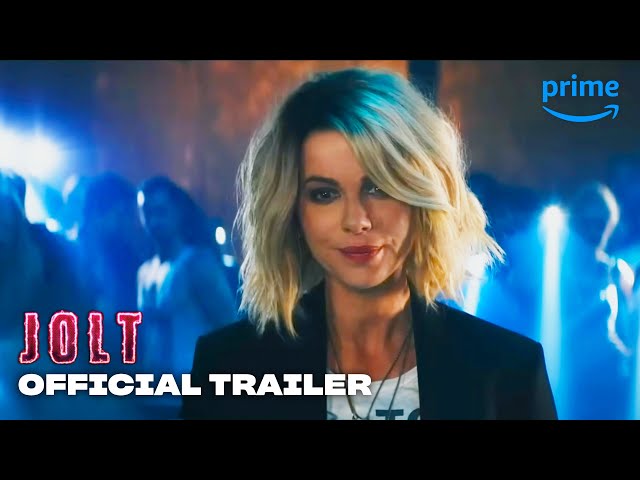 Jolt
Release date:
July 23
Seasoned
Underworld
ass-kicker Kate Beckinsale returns to the action-hero game in this Amazon original about a rage-prone woman undergoing a radical form of shock therapy that turns her into a murderous machine. The film looks like a gleefully hyperactive amalgam of
Atomic Blonde
,
Lucy
,
Crank
and
Man on Fire
, with the added bonus of Laverne Cox, Stanley Tucci and Susan Sarandon showing up to punch or be punched.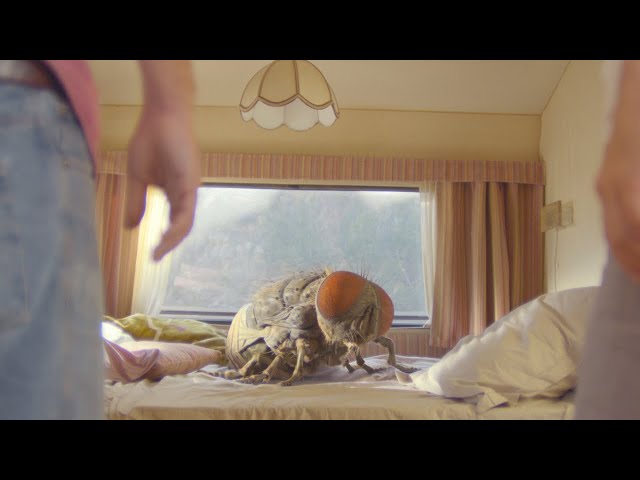 Mandibles
Release date: July 23
This oddball road comedy about two losers attempting to get rich by domesticating a goat-sized house fly looks to be the most normal-looking thing wrought so far by French DJ-turned-director Quentin Dupieux. Given the director cut his cult-movie teeth on Rubber —a film about a sentient tire with the psychic ability to explode heads — it still looks weirder than 99% of the films on this list.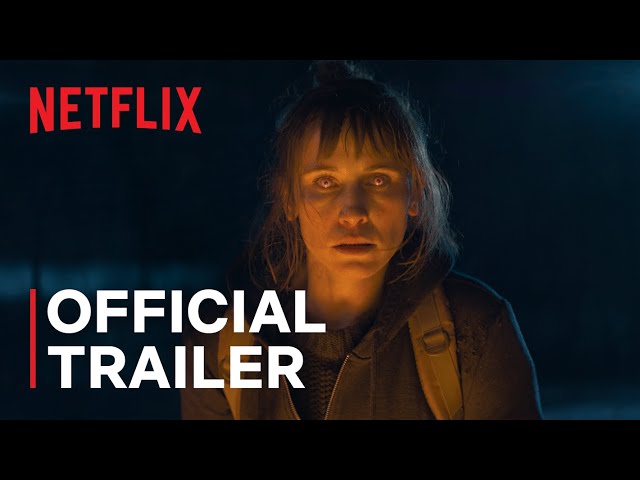 Blood Red Sky
Release date: July 23
In the '90s, cinematic skyjackers' biggest job hazards were the occasional Wesley Snipes or Harrison Ford encounter? The terrorists in this German import? They've got a vampire to contend with… and given she's protecting her son, it's not looking good for them, unless they find a bundle of stakes in the cargo hold. That sucks for the bad guys, but for fans of pulp horror it's a recipe for high-concept, viscera-soaked fun.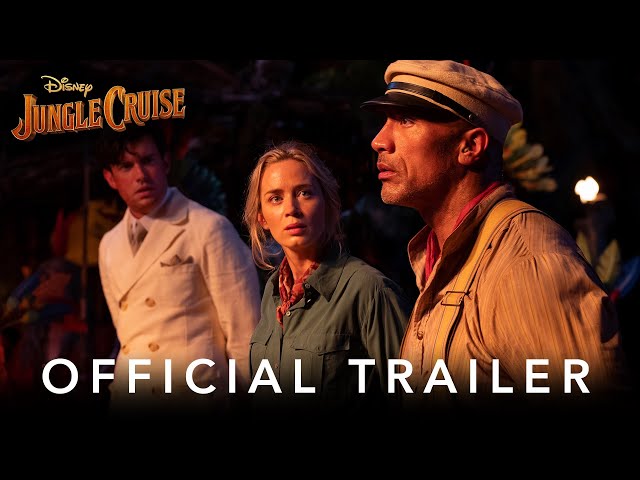 Jungle Cruise
Release date: July 30
There are some surprisingly fun Romancing the Stone/Indiana Jones/Pirates of the Caribbean vibes going on in this long-delayed actioner starring Dwayne Johnson and Emily Blunt. In fact, it looks considerably more fun than the rickety, punny Disneyland ride it's based on, and streaming at home will run you about as much as a turkey leg and a Dole whip at the theme park. At the very least, it could inspire Disney to replace all the outdated racist animatronics on the actual ride with a robot based on co-star Jesse Plemons' deranged German submarine captain.
Fully Realized Humans
Release date: July 30
Joshua Leonard and Jess Weixler shot this ultra-low-budget indie about an expectant couple's shared existential crisis in a scant seven days, adding a layer of chaos and exhaustion to a film exploring the uncertainty of impending parenthood. Weixler was actually eight months pregnant while they shot the seriocomedy, lending a ticking clock to the shoot that looks to play out onscreen.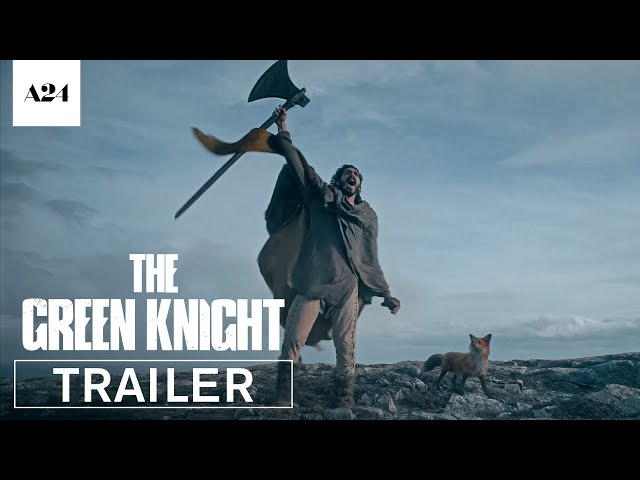 The Green Knight
Release date: July 30
The long-delayed, Dev Patel-starring Arthurian adaptation from A Ghost Story's David Lowery was already hotly anticipated, but after this week's trailer drop it's elevated to must-see status. The brooding, trippy trailer unleashes an onslaught of eerily beautiful Medieval fantasy imagery, from headless warriors to foreboding giants, twisted and flaming bodies, ornate costumes, battle-hardened knights and one massive axe. Oh, and it apparently co-stars an ornery talking fox, if the rest of the imagery hasn't already sold you on this epic.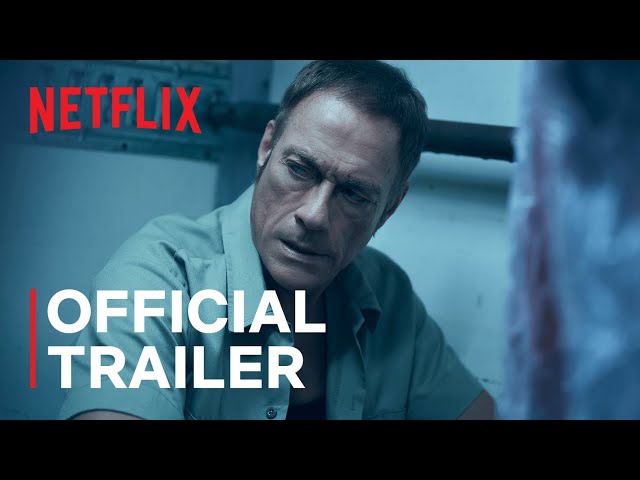 The Last Mercenary
Release date: July 30
Jean-Claude Van Damme continues his late-career arc of clowning on his own legacy with this Netflix action comedy that sees the Muscles from Brussels donning goofy wigs and fake mustaches while doing his trademark splits and awkward dance moves. If only Bruce Willis and Sly Stallone were this self aware.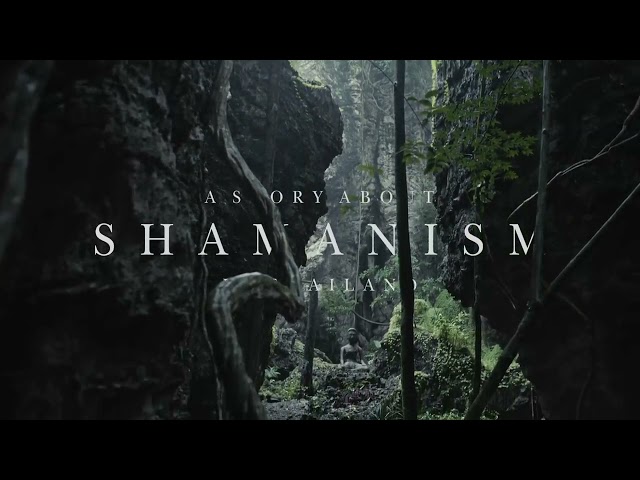 The Medium
Release date: TBA July
Shutter director Banjong Pisanthanakun teams up with The Wailing and The Chaser auteur Hong-jin Na for what looks to be a hallucinogenic, white-knuckle exercise in dread dipped in folk horror. This is the kind of deranged film movie nerds dare each other to see just so they have somebody to discuss it with, and given the pedigree of its creators, it's all but guaranteed cult status among East Asian horror fans once it finds its audiences.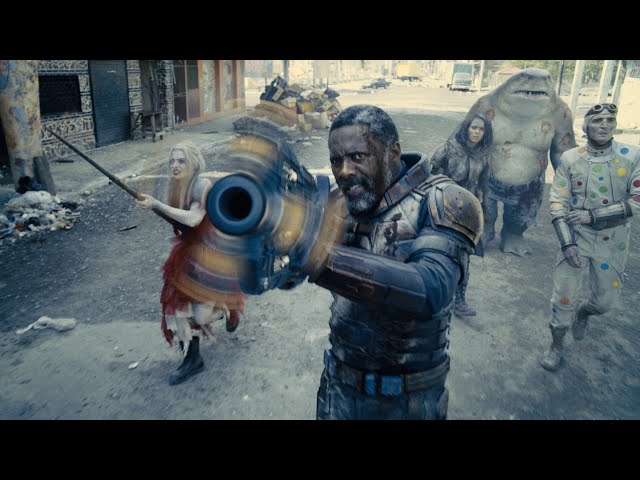 The Suicide Squad
Release date: August 6
After the first trailer established its blood-spattered R-Rated credentials, the latest look at James Gunn's DC do-over puts Idris Elba's master assassin Bloodsport front and center, while also spending more time with Margot Robbie's returning Harley Quinn, Sean Gunn's Weasel and Pete Davidson's very-likely-to-die-early Blackguard. There's plenty of playful mayhem on display, plus even more footage of Sylvester Stallone's bizarro King Shark and a closer look at the colorful kaiju the team will battle in what's sure to be an improvement on the original.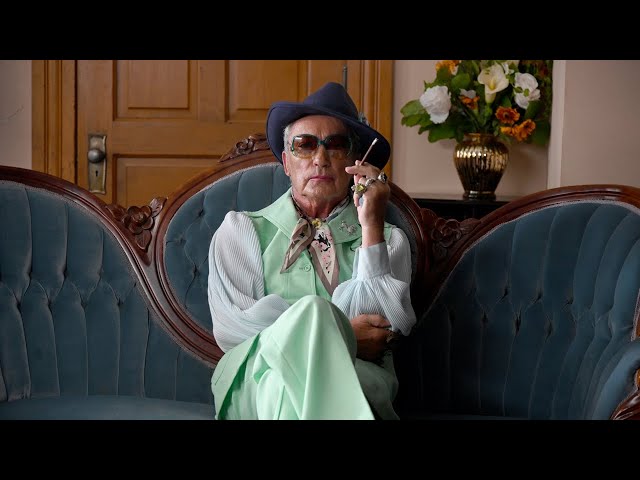 Swan Song
Release date: August 6
Seventy-six-year-old German screen legend Udo Kier glams it up as "the Liberace of Sandusky" in this fab-looking road picture about a famed hairdresser roused from a droll nursing home to do a dead woman's hair. The film looks like it's up to its eyelash extensions in quirk and bittersweet moments, with Kier — muse to iconoclastic directors as varied as Andy Warhol, Werner Herzog, Gus Van Sant, Dario Argento and Lars Von Trier — leaning heavily into subdued derangement that made him an underground icon.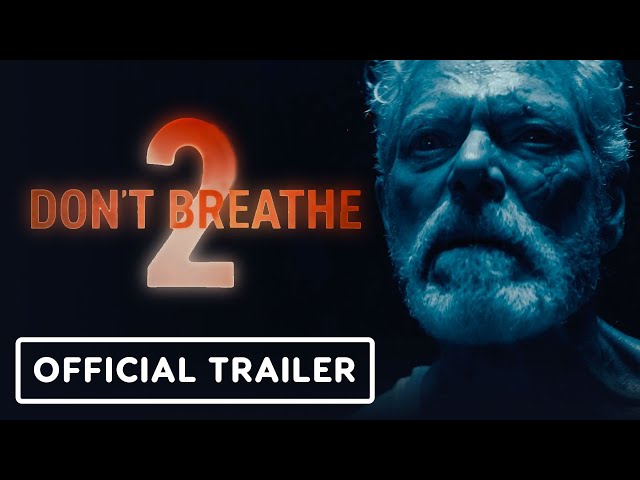 Don't Breathe 2
Release date: August 13
In this sequel to the
surprise-hit thriller
, Stephen Lang's blind rage monster graduates from victim-turned-villain to home invasion-prone hero. This time he gruesomely dismantles a crew of kidnappers who snatch a little girl in his care using hammers, guns and improvised explosions. Unlike the first film's single-location thrills, the sequel sees its scope widen as a seemingly super-powered Lang improbably goes hunting across the urban jungle with a higher body count to go with the bigger budget.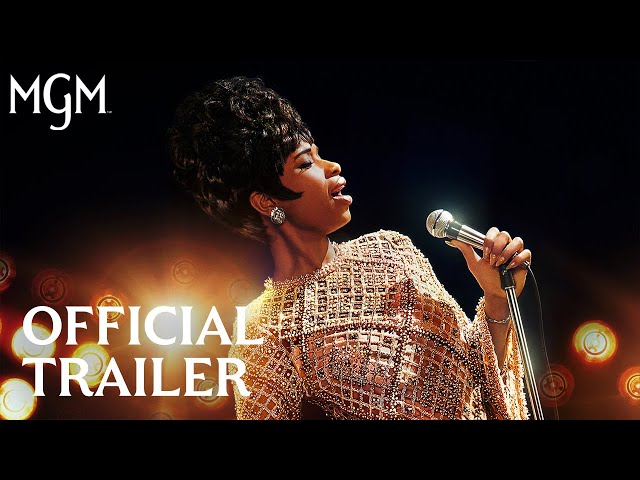 Respect
Release date: August 13
It doesn't matter that Respect seems cut from a familiar biopic pattern. This is a film in which Dreamgirls Oscar winner Jennifer Hudson plays the Queen of Soul herself, Aretha Franklin. That should be enough to put this surefire awards candidate on the must-see list of any music lover. The gorgeous period costumes and set design are just added bonuses.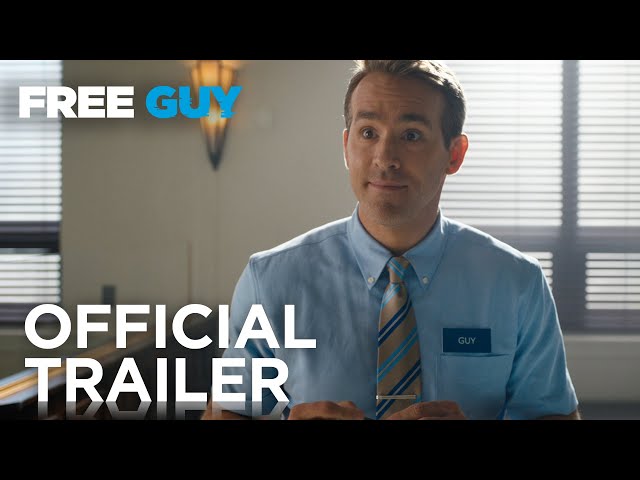 Free Guy
Release: August 13
Delayed first by the Fox/Disney merger and again by COVID, Free Guy is poised to finally hit screens this summer. The film concerns Ryan Reynolds as a non-playable character in a Grand Theft Auto-esque video game who spends his days being repeatedly killed by players, only to gain sentience. The film looks surprisingly earnest in its existential goofiness, with a streak of sentimentality that seems at odds with its Wreck It Ralph-adjacent story. Still, if Edge of Tomorrow showed us anything, it's that audiences love watching handsome A-listers get repeatedly trampled.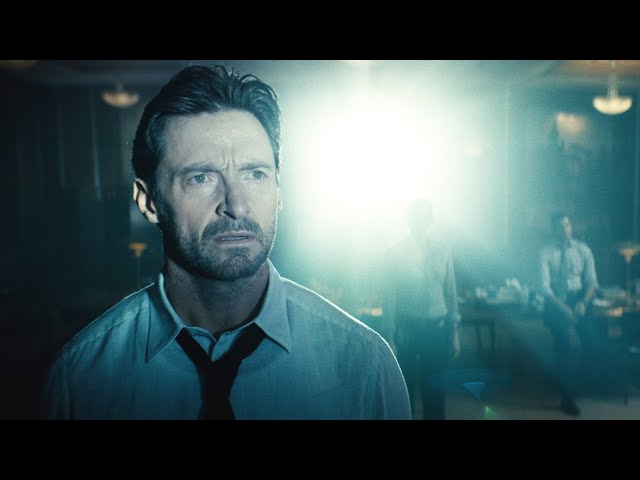 Reminiscence
Release date: August 20
Westworld co-creator Lisa Joy makes her big-screen directorial debut by chucking Hugh Jackman, Rebecca Ferguson and Thandiwe Newton into a trippy sci-fi puzzle box about a man who plugs himself into some sort of Phillip K. Dickian memory machine to search for his lost love. As expected from Joy, the film looks gorgeously discombobulating and knotted up with twists. Also as expected from Joy, there appear to be countless gunfights and sex scenes.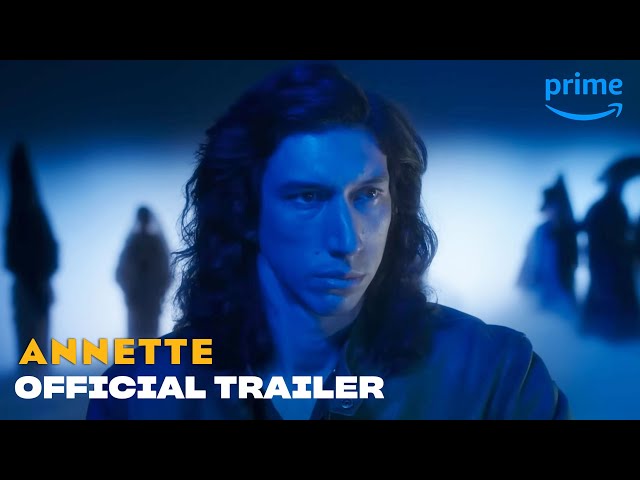 Annette
Release date: August 20
French madman Leos Carax returns from hibernation after 2012's singular Holy Motors with a serene-, surreal- and deranged-looking musical fantasia starring Adam Driver and Marion Cotillard as a stand-up comedian and opera singer thrust into parenting a child with a "special gift." If you've seen the delightfully askew Holy Motors, chances are you, like most awards bodies, have already queued this one up for the day it drops on Amazon. And if you haven't, well… there's time to change that.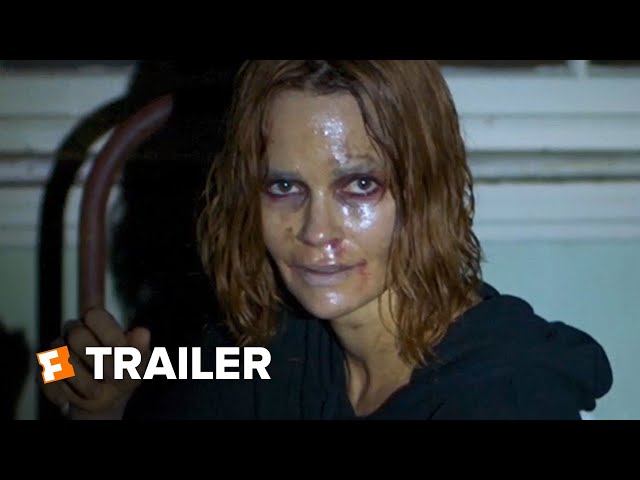 Demonic
Release date: August 20
District 9 director and visual effects wunderkind Neil Blomkamp dials things back from the grandiose scale of famous bomb Elysium with this grotesque-looking blend of of sci-fi and horror. The trailer promises some mind-bending Matrix lite sci-fi with shades of The Cell and enough twisted bodies, creeping monsters, grainy footage and direct stares into the camera to fuel viewers nightmares. Still, terrifying as it looks, Blomkamp is going to really have to pull out the stops to produce something more horrifying than Chappie.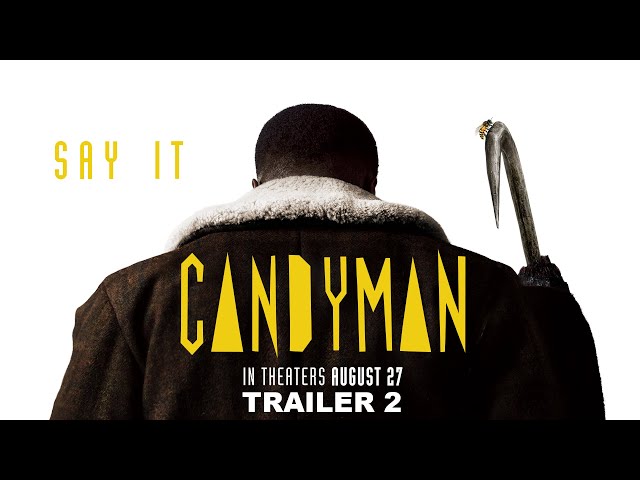 Candyman
Release date: August 27
Directed by Nia DaCosta and produced by Jordan Peele, this continuation of the 1992 classic has been shrouded in mystery since it was announced. The new trailer sheds a bit of light on the story of an artist (Yahya Abdul-Mateen II) who returns to his childhood home in Chicago's now-gentrified Cabrini Green to work on an installation inspired by urban myth. Slowly — and through a series of violent slayings and more than a little Cronenbergian body horror — he realizes that the ghoulish Candyman might be just one specter in a worldwide hive of vengeful ghosts… and he himself might just be next in line to become the stuff of campfire tales. That or he's just going slowly mad. Either way, it looks scary as hell.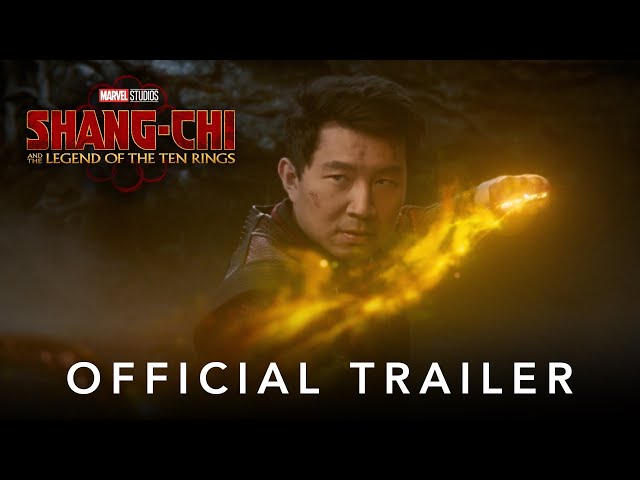 Shang-Chi and the Legend of the Ten Rings
Release date: September 3
The MCU introduces its first new superhero since Captain Marvel in the form of Simu Liu's martial-arts master Shang-Chi. With its intricate hand-to-hand combat and dreamlike mysticism, this looks like a huge departure from Marvel's signature house style, one steeped in classic Southeast Asian cinema as the hero goes up against dragons, legions of enemies, a razor-armed assassin and an old Hulk nemesis.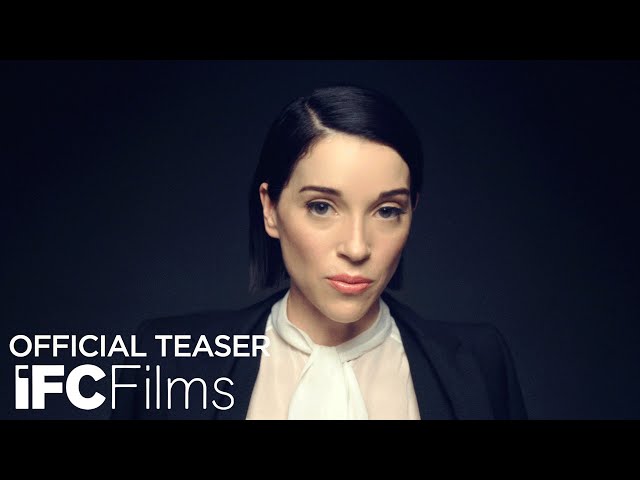 The Nowhere Inn
Release date: September 17
Hot on the stilettos of her '70s pastiche Daddy's Home, Annie "St. Vincent" Clark joins Sleater-Kinney/Portlandia star Carrie Brownstein in a sinister-looking mockumentary. Clark plays a version of herself and in the trailer talks about reclaiming her narrative. Given the creepy, trippy tone of the trailer — which looks equal parts horror film, performance art and surrealist fever dream — we're guessing it doesn't go particularly well.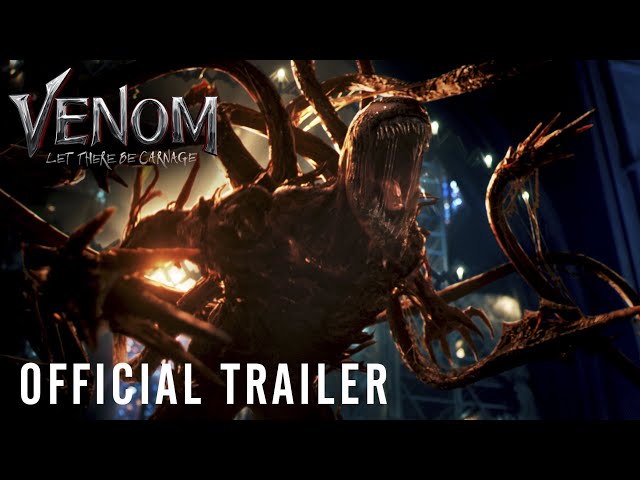 Venom: Let There Be Carnage
Release date: September 17
The Tom Hardy-starring super-antihero blockbuster in which the cannibalistic Spider-man villain battles even-worse monsters (but not Spider-man, because copyrights are complicated) gets a sequel, this time pitting the toothsome avenger against a mutant serial killer played by onetime Mickey Knox Woody Harrelson. The trailer promises, well, carnage, plus a return to the Odd Couple dynamic between a manic Hardy and the alien voice/best buddy inside his head. Gollum himself, Andy Serkis, orchestrates the tentacled mayhem from the director's chair.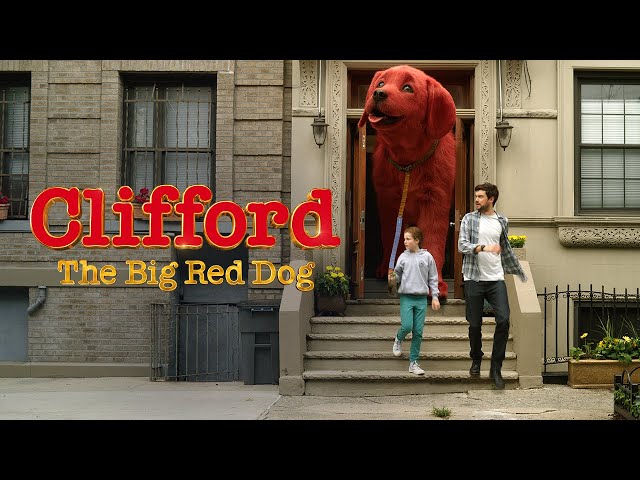 Clifford the Big Red Dog
Release date: September 17
Norman Bridwell's beloved children's story about an RV-sized dog/kaiju living in a tiny New York apartment makes a bid for the title of America's version of Paddington. That probably just means it's slightly unsettling, whimsical and in possession of a wealth of fart jokes.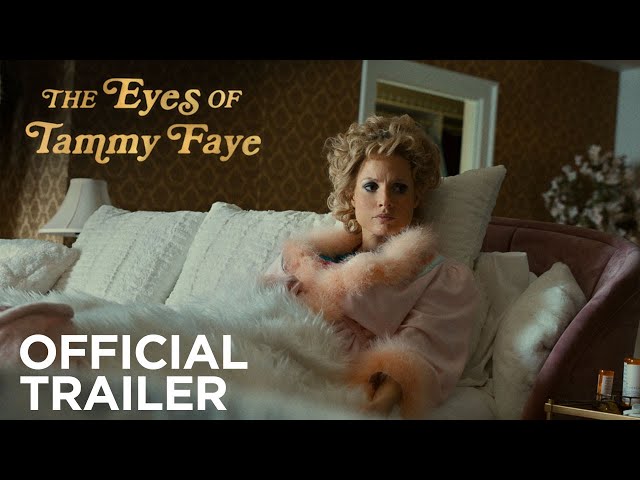 The Eyes of Tammy Faye
Release date: September 17
Jessica Chastain dons gobs of makeup and a thick Midwestern accent to transform into Tammy Faye Bakker, wife of corrupt televangelist and noted homophobe Jim Bakker (Andrew Garfield). The casting here is extremely on point — yes, that's Vincent D'Onofrio as fellow Bible-thumping homophobe Jerry Falwell — and you can absolutely bet that the trailer pairs images of Tammy Faye's running mascara with The Guess Who's "These Eyes."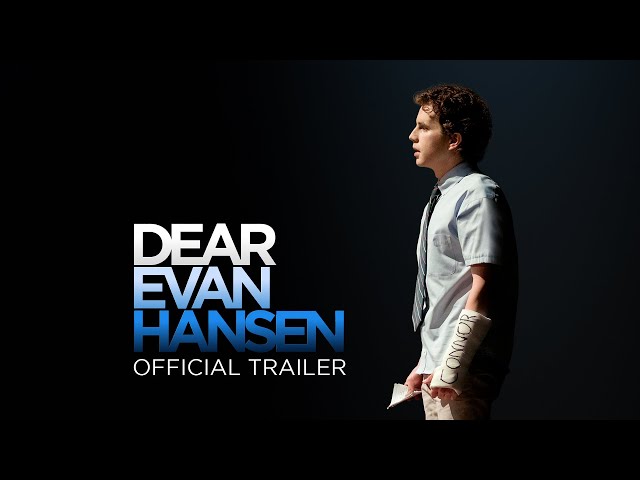 Dear Evan Hansen
Release date: September 24
Ben Platt (Pitch Perfect, The Politician) reprises his Tony-winning title role in a film adaptation of the musical about a high school kid coming into his own in the wake of a classmate's suicide. Despite some Pen15 vibes (Platt is 27, playing a high school kid), the film wears its emotions and its earnestness on its sleeve, with Julianne Moore and Amy Adams bringing extra clout to a story of teen anxiety and uplift.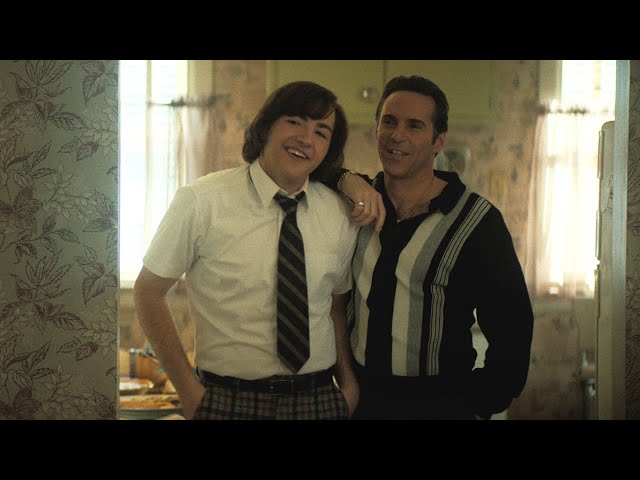 The Many Saints of Newark
Release date: October 1
The Goodfellas vibes are strong — right down to Ray Liotta's iconic laugh — in David Chase's Sopranos prequel, which charts Tony Soprano's high school years and rise in the New Jersey underworld amid the backdrop of the 1967 race riots. The cast is strong, with Leslie Odom Jr., Allesandro Nivola, Jon Berenthal, Vera Farmiga and Liotta popping up to endure or dole out violence. But the real casting coup is the late James Gandolfini's son Michael, stepping into the spotlight as the younger version of his dad's legendary mob boss.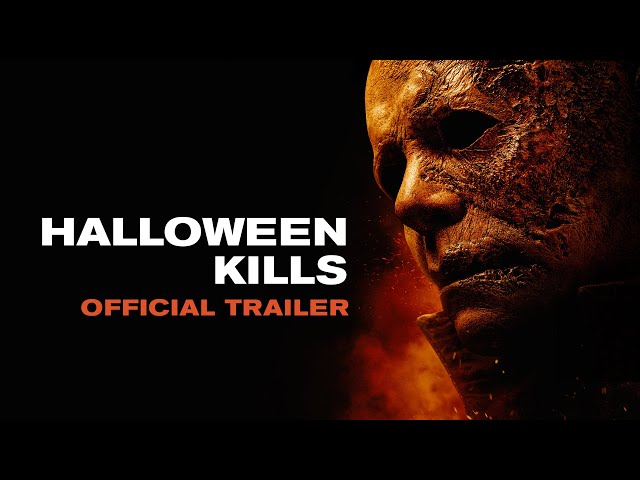 Halloween Kills
Release date: October 15
Series mastermind John Carpenter promised a bloodbath with David Gordon Green and Danny McBride's followup to their smash-hit slasher reboot, and he wasn't lying. The first-look footage shows Michael Myers escaping his seeming demise with the help of a concrete saw before going on an evisceration rampage. Meanwhile, Jamie Lee Curtis' Laurie Strode rallies a posse of other survivors to end his reign of terror (good luck... a third film is already in production). Expect buckets of blood and a touch of the supernatural when the long-delayed film hits theaters this fall.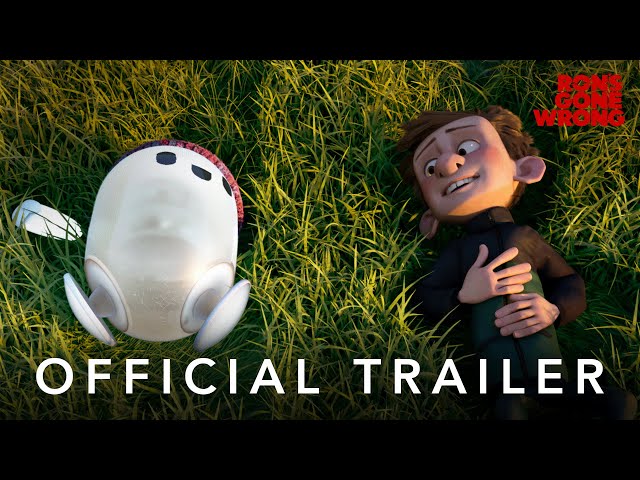 Ron's Gone Wrong
Release date: October 22
Taking a cue from the recent Child's Play reboot, this animate romp follows a boy whose newest toy — a digitally connected AI buddy — goes haywire and wreaks havoc on the world around him. Unlike the Child's Play reboot, the havoc does not, presumably, involve severed arteries.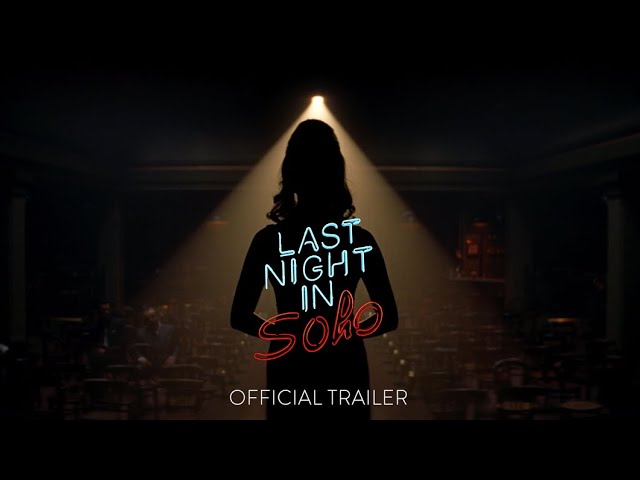 Last Night in Soho
Release date: October 29
Kinetic British cult favorite Edgar Wright's latest looks a far cry from his work in Shaun of the Dead, Scott Pilgrim and Hot Fuzz. In this hotly anticipated psychological throwback, he throws Thomasin McKenzie and Ana Taylor-Joy into a body-hopping time-travel freakout in the mod London of the '60s. The trailer promises an unholy cocktail of David Lynch, Roman Polanski, Nicholas Roeg, Dario Argento and Nicolas Winding Refn, all mixed up into a wildly psychedelic cocktail that's wholly Wright.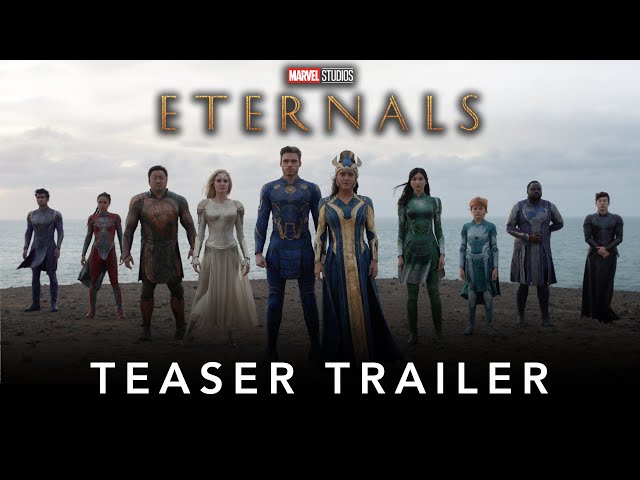 Eternals
Release date: November 4
Likely no other film benefitted from a pandemic delay quite like Marvel's Eternals: In the time since its 2020 release date was pushed, director Chloe Zhao became only the second woman to win an Oscar for Best Director thanks to her work on Best Picture-winner Nomadland. That adds a touch to prestige to a millennia-spanning comics yarn with a surprisingly naturalistic touch. The film features Salma Hayek, Angelina Jolie, Gemma Chan, Kumail Nanjiani, Kit Harrington and Richard Madden as immortal space gods steering the events of Earth's history, from prehistoric times to modern days. Where they hell they were when Avengers baddie Thanos snapped half the life out of the universe is sure to be addressed in the now-even-more-anticipated Marvel film.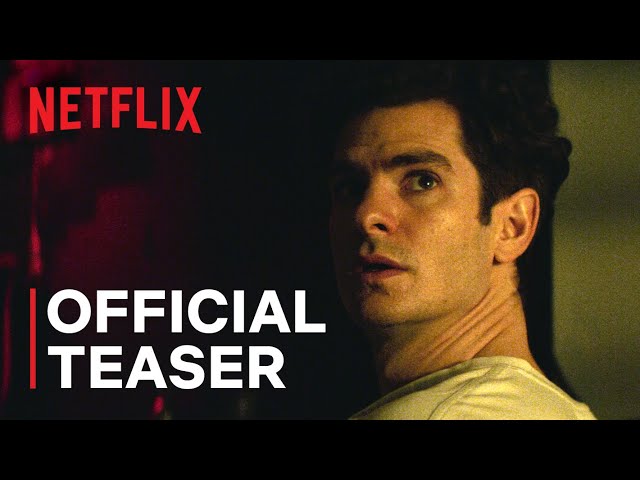 tick, tick… BOOM!
Release date: TBA fall 2021
Hamilton and In the Heights mastermind Lin-Manuel Miranda makes his directorial debut with a Netflix adaptation of Rent creator Jonathan Larson's autobiographical musical. Andrew Garfield stars as Larson, and Miranda — hot on the heels of the cinematic adaptation of In the Heights — looks like he's fairly adept at bringing his keen eye for spectacle to the screen.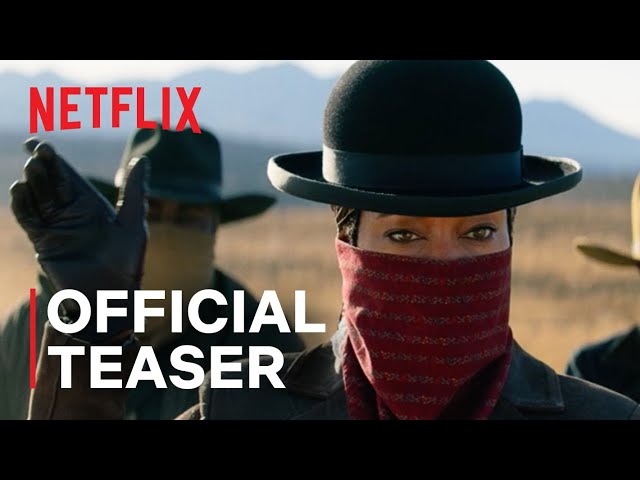 The Harder They Fall
Release date: TBA 2021
From the hyper-stylized ultra-violence to the Fela Kuti needle drop, director Jeymes Samuel's and producer Jay-Z's western drips with cool with a story of the incredibly-named Nat Love (Jonathan Majors) assembling his old gang of quickdraws to take down an outlaw played by a snarling Idris Elba. Taking part in the train robberies and duals is an all-star cast that includes Regina King, Zazie Beetz, LaKeith Stanfield and Delroy Linda, cementing this out-of-the-blue piece of Western pulp as a must-see on Netflix.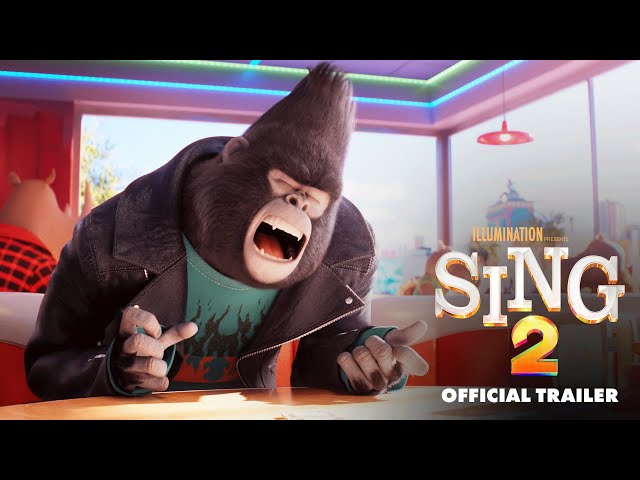 Sing 2
Release date: December 22
The sequel to Illumination's pop-centric karaoke musical looks a lot like the semi-charming original, with a group of anthropomorphic animals belting it out in an American Idol-style competition complete with rehearsal montages and wacky shenanigans. Matthew McConaughey, Aaron Egerton, Scarlett Johansson, Nick Kroll and Reese Witherspoon return, while new additions include Halsey, Letitia Wright, Pharrell Williams, Eric Andre and Bono.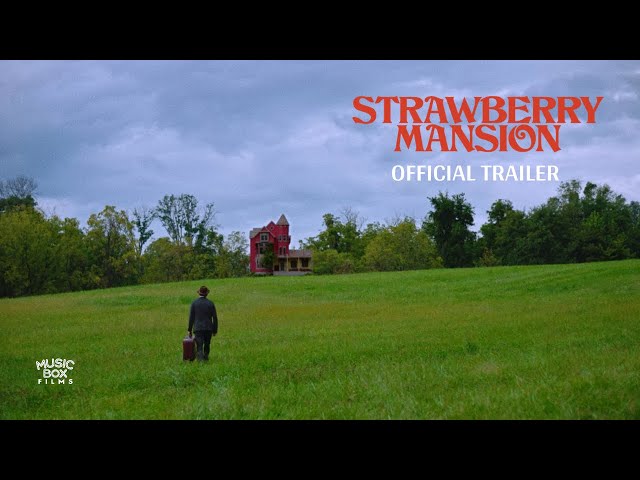 Strawberry Mansion
Release date: TBA 2021
In this ultra-low-budget indie festival darling, a "dream auditor" in the near future gets lost in the minds of others, and lest you think this is an Inception situation, said dreams involve talking rodents, pirates and space travel. The homemade hipster whimsy is strong in this one, which seems to exist at the center of a venn diagram that includes the collected works of Charlie Kaufman, Michele Gondry, Terry Gilliam, Wes Anderson and a gigantic tab of LSD.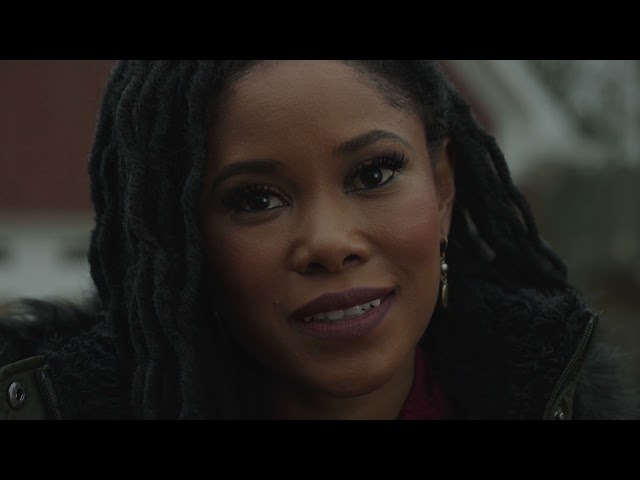 Karen
Release date: TBA
Director Coke Daniels' tongue-in-cheek thriller is somehow the first Karen-based horror film to hit in the wake of Amy Cooper, with Taryn Manning sporting a Supercuts hairdo and calling several managers in her attempt to oust her Black neighbors from their home. With its hot-button issues of systemic racism and police brutality, the film has thus far garnered unfavorable comparisons to Jordan Peele's seminal Get Out, and it's easy to see why. This BET production looks like glorified Lifetime pap, but given the subject matter, glorified Lifetime maybe isn't the best approach at the moment.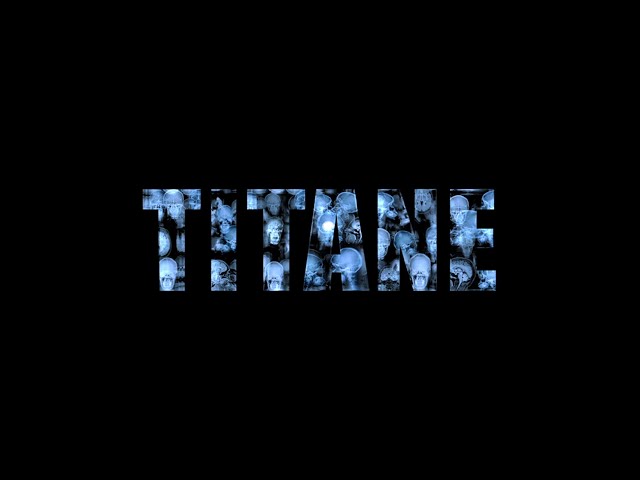 Titane
Release date: TBA
French provocateur Julia Ducournau follows up her intense cannibalism debut Raw with what appears to be a psychosexual thriller with extreme Cronenburg vibes and a dash of Lars Von Trier's nihililsm. No synopsis is available, that doesn't seem to matter: The grimy trailer is exhilarating, salacious and titilating enough to make you want to buy a ticket… but only after taking a shower.
Stream the 100 greatest horror films of all time