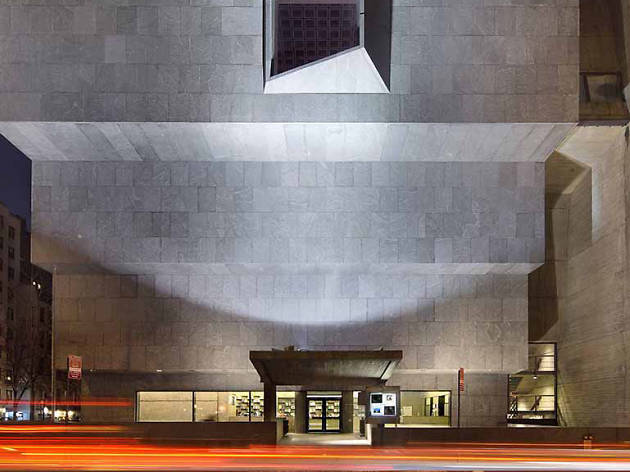 Everything we know about the Met Breuer
Move over, Whitney. The brand-spankin' new Met Breuer is bringing modern-art masterpieces to the Upper East Side.
Hungarian architect Marcel Breuer (1902–1981) completed a four-story modernist marvel of an art museum at 75th Street and Madison Avenue 50 years ago, where the Whitney stood until it relocated to the Meatpacking District last year. And another city institution is now borrowing the keys: Per an eight-year agreement, the Met is rechristening the building the Met Breuer and devoting the landmark to its stellar collection of 20th- and 21st-century art. In March, it debuts with "Unfinished: Thoughts Left Visible," which includes incomplete works by masters ranging from Leonardo da Vinci to Andy Warhol, as well as a show by Indian modernist Nasreen Mohamedi. Beatrice Galilee, associate curator of architecture and design for the Department of Modern and Contemporary Art at the Met, showed us around the place. (It's not too shabby.)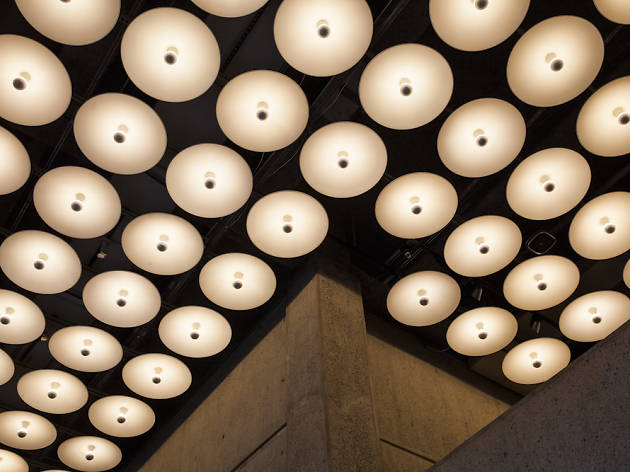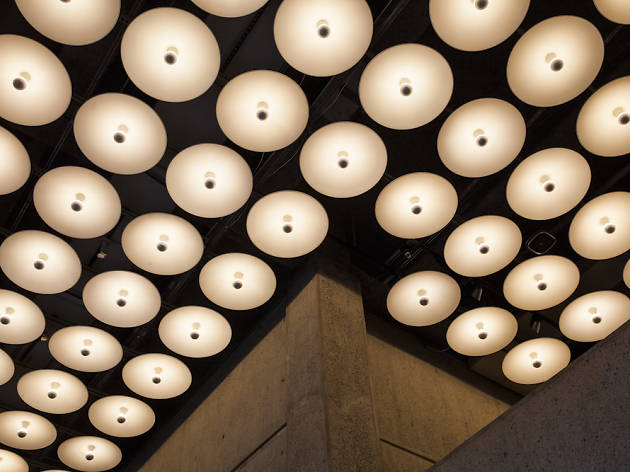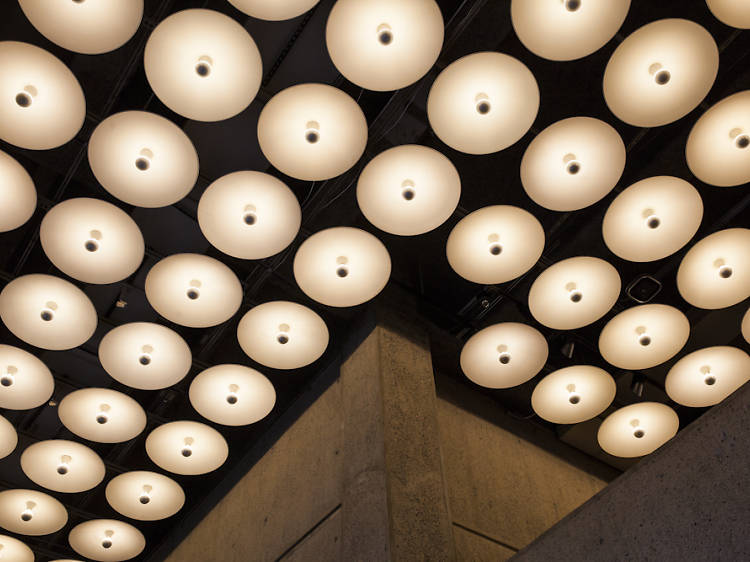 Photograph: David Williams
As you walk in, look up! "The ceiling in the lobby is just extraordinary," says Galilee. An oversize digital screen hangs on the wall, a technologically savvy step forward for the Met that will screen films as museumgoers enter. What's more, the lobby lighting has also been radically restored, creating a sea of a glowing fixtures above you.
Photograph: David Williams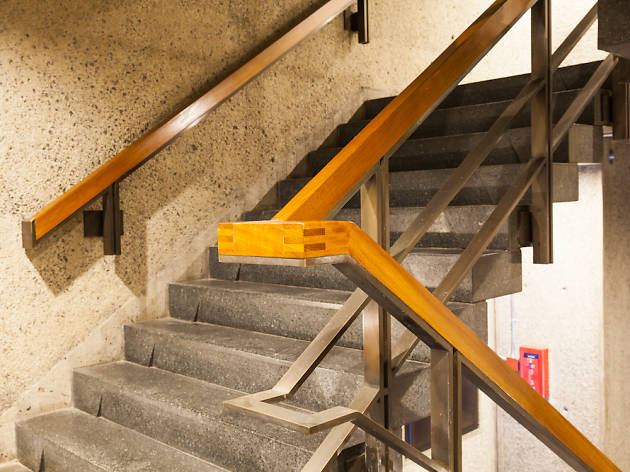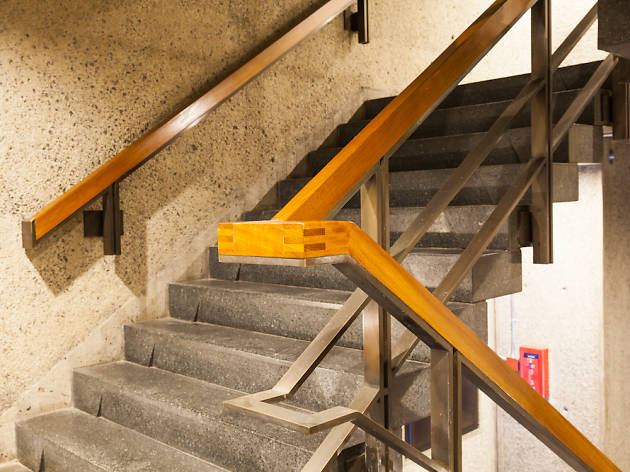 Photograph: David Williams
Breuer, a onetime Bauhaus furniture master, "approached every aspect of the building with absolute meticulous care and attention," says Galilee. Arguably, the best examples of his handiwork are the bronze and wooden handrails that sit astride the concrete stairwell and feature a variety of textured treatments, like shuttering and bush-hammered concrete.
Photograph: David Williams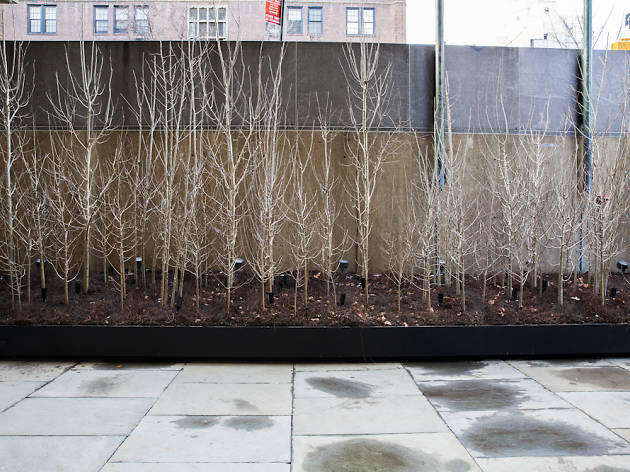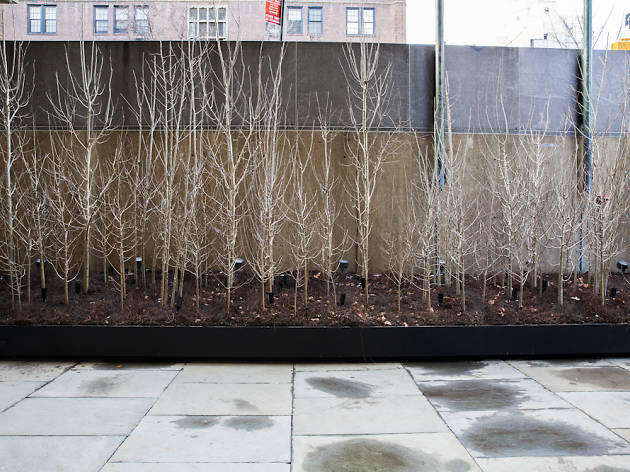 Photograph: David Williams
In the '60s, Breuer somewhat presciently "worried that the whole of New York would become this kind of commercial [city], with glass skyscrapers, and he wanted the art museum to be a kind of sanctuary from all that," notes Galilee. Landscape architect Günther Vogt and his team have kept Breuer's serene vision in mind by installing a row of spindly aspens and a low blueberry bush, which softens the Breuer's exterior.
Photograph: David Williams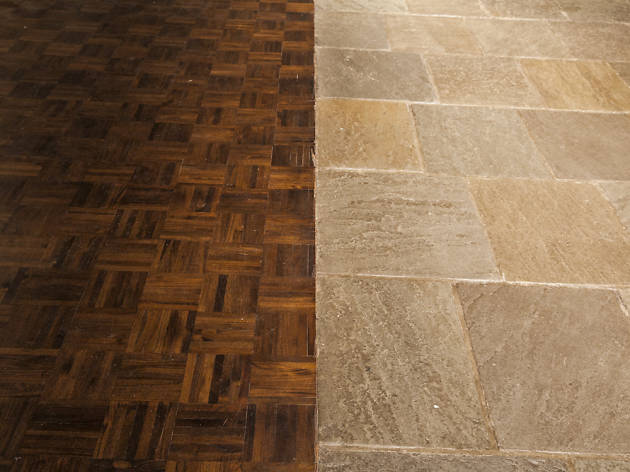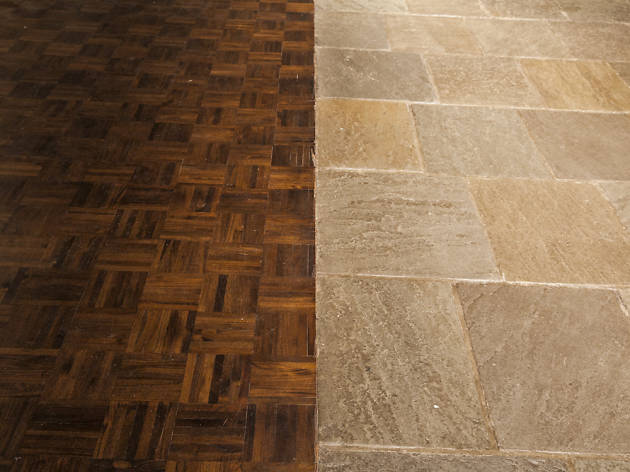 Photograph: David Williams
"We're treating this piece of architecture as if it's something in our collection," says Galilee of the area that will soon be flooded with sneakers. Throughout most of the museum, the floors consist of big square blue stones that have been painstakingly restored. The only exception is the second floor, with a previously age-worn parquet that, after a deep scrub and dark staining, now has a walnut-colored hue.
Photograph: David Williams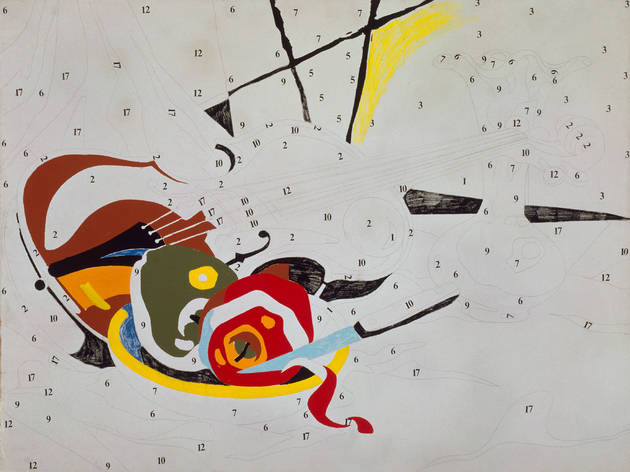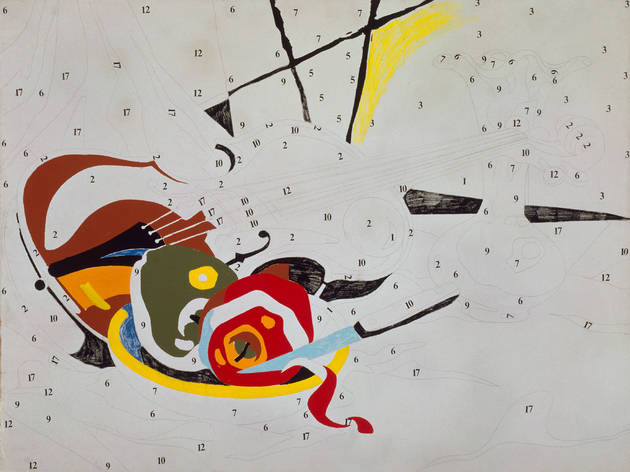 Photograph: Courtesy The Andy Warhol Foundation for the Visual Arts, Inc./ Artist Rights Society (ARS), New York
The four works not to miss
Do It Yourself (Violin), Andy Warhol
Warhol's cheeky take on DIY painting kits— one in a series of acrylic works such as Seascape, Landscape and Sailboats—invites viewers to mentally fill in the colors.
Urs Fischer
The Swiss bad-boy artist deliberately left the head off this sculpture of a reclining female figure because, well, that's the sort of thing bad-boy artists do.
The Vision of Saint John, El Greco
This painting by the 17th-century master, from the Golden Age of Spain, is actually part of a larger altarpiece that's gone missing. It also later became an inspiration for Picasso's Les Demoiselles d'Avignon, which Time Out New York voted last year's No. 1 painting in town.
Stag (Hirsch), Gerhard Richter
This is a very early canvas by the famed German postmodernist. The image is based on a photo he took of the titular animal he came across in a forest as a youngster.
Photograph: Courtesy The Andy Warhol Foundation for the Visual Arts, Inc./ Artist Rights Society (ARS), New York