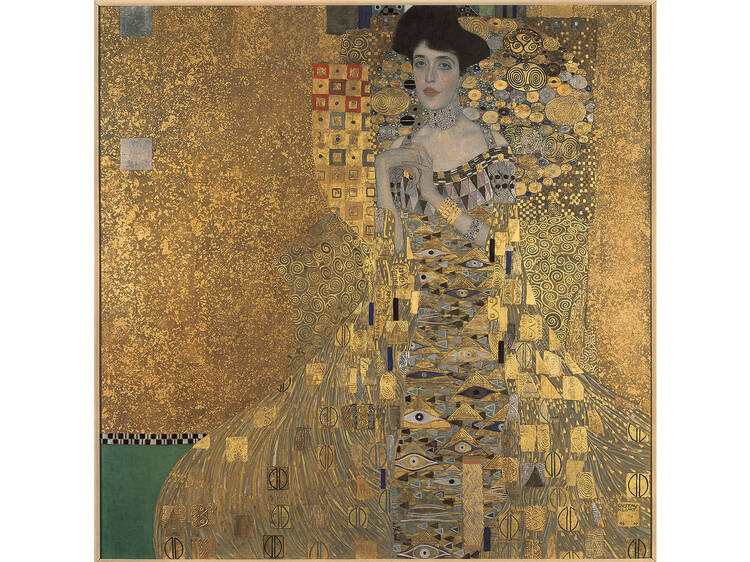 Photograph: Neue Galerie New York. Acquired through the generosity of Ronald S. Lauder
Gustav Klimt, Adele Bloch-Bauer I (1907)
Notable for its gilded surface, Klimt's portrait depicts a member of a wealthy Viennese Jewish family. Commissioned by Bloch-Bauer's husband, the painting hung alongside other artworks in their palatial home until the Nazi annexation of Austria in 1938, when it was looted and sold to a Viennese museum. There it remained until after the war, when Adele's niece, Maria Altmann, successfully sued for its repatriation. Sometimes called the Austrian Mona Lisa, it now hangs at the Neue Galerie as the crown jewel of the museum's holdings.

Gustav Klimt, Adele Bloch-Bauer I, 1907. Oil, silver, and gold on canvas.
Photograph: Neue Galerie New York. Acquired through the generosity of Ronald S. Lauder.