Ten of our favorite easily missed objects at The Met
You really should take a look these ten fascinating objects at the Met that you've probably passed by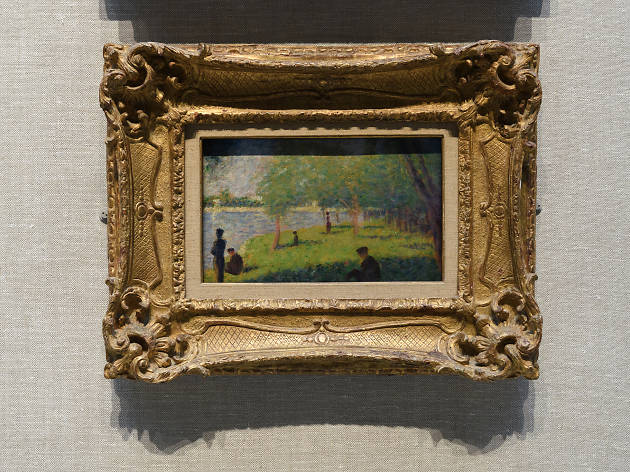 The Metropolitan Museum of Art is one of the greatest museums in the world, a magnet for tourists as well as a go-to destination for locals who come not only for the art, but for the evening events hosted every Friday when The Met stays open until 9pm. As for the art, well, there are the spectacular set pieces like the Temple of Dendur and the famous period rooms, as well as sculptures, photographs, decorative and religious objects and paintings—including some the best examples to be found in New York. The Met collection contains some two million items in all, of every shape and size, but the sheer numbers means that only a portion of the museum's holdings are on view at any one time. And even then, there are so many treasures to see, it's easy to overlook a lot of them. That's a shame, but as a remedy, we've complied a list of our ten favorite easily-missed objects hiding in plain view at The Metropolitan Museum of Art.
RECOMMENDATION: Full guide to The Metropolitan Museum of Art
Ten of our favorite easily missed objects at The Met
1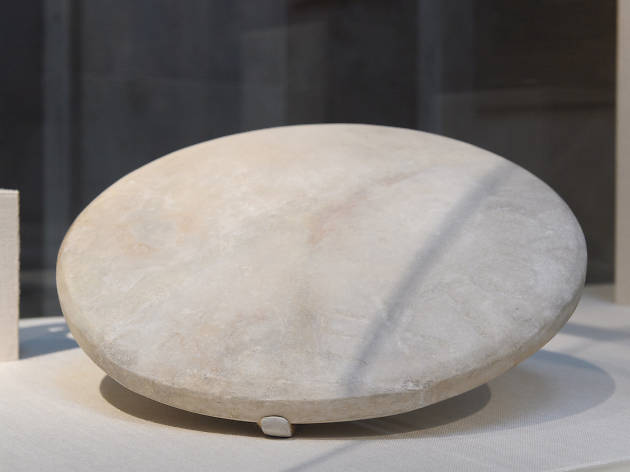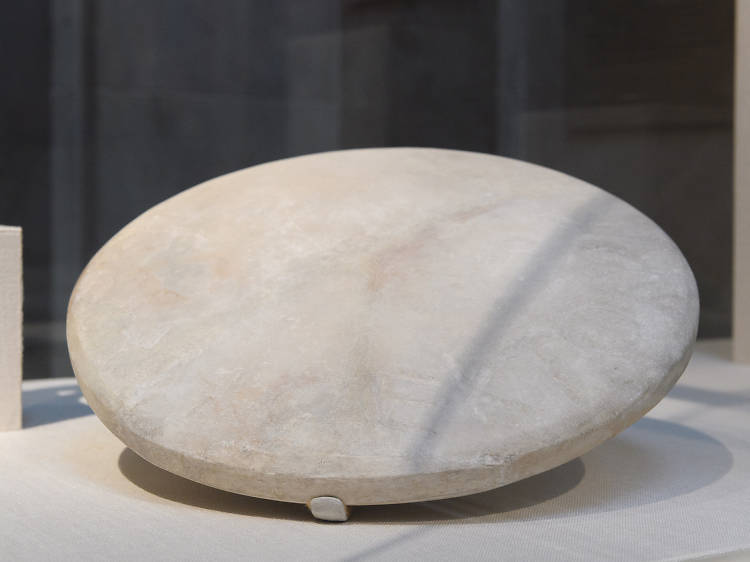 Marble Diskos Greek, Attic 6th century
This minimalistic marble sculpture is actually a discus, like the ones used in the Olympics, both in ancient and modern times. It's one of two found together (the other is at the Boston Museum of Fine Arts), and carries a inscription in Greek that reads "From The Tomb" while also noting that its owner was someone named Telesarchos.
2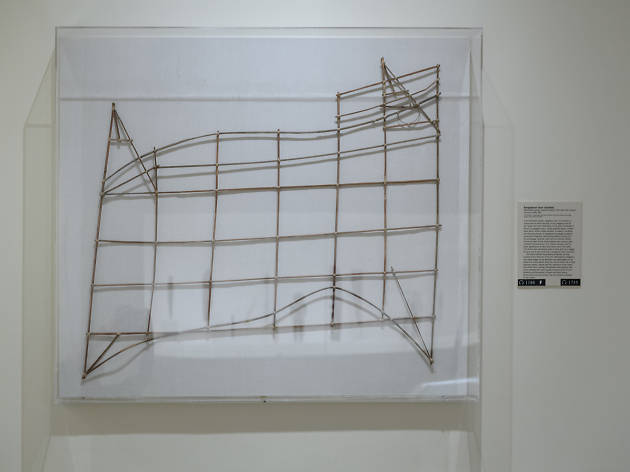 Navigational Chart (Rebbilib), 19th–early 20th century, Republic of the Marshall Islands
Westerners have been long astonished by the fact that the Polynesians were able to sail vast tracts of the Pacific in open canoes, and this lattice of wooden stick shows how they did it: Though seemingly decorative, the object is a navigational chart marking the location of islands and currents.
3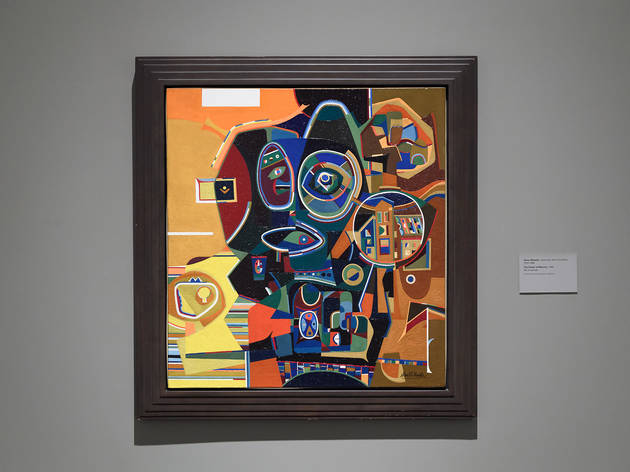 Steve Wheeler, The Power of Memory, 1949
A contemporary of Jackson Pollock, Wheeler (1912–1992) was a member of group of artists known as the Indian Space Painters. Eschewing the existentialist pyrotechnics of Abstract Expressionism, they used motifs borrowed from Native American and pre-Columbian art to create a specifically American response to European Surrealism and Cubism (the better known response, of course, turned out to be AbEx itself). Born Stephen Brosnatch in Slovakia, Wheeler was especially influenced by the work of Paul Klee and the tribal culture of Northwestern Native Americans—an odd combination that yielded this remarkably fresh looking painting.
4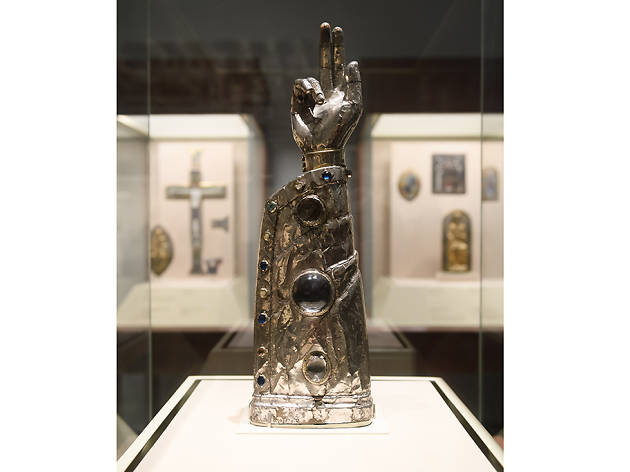 Reliquary in the Shape of an Arm, North French, circa 1200–1250
Fashioned in silver, and bejeweled with rock crystal and and glass gems, this reliquary is believed to contain the bones of Saint Fiacre, patron saint of hemorrhoids, fistulas, taxi cab drivers, box makers, florists, hosiers, pewterers, tilemakers and those suffering from infertility. Reliquaries with this shape were not uncommon and generally symbolized priestly authority. This one takes the form of an arm raised in a gesture of blessing.
5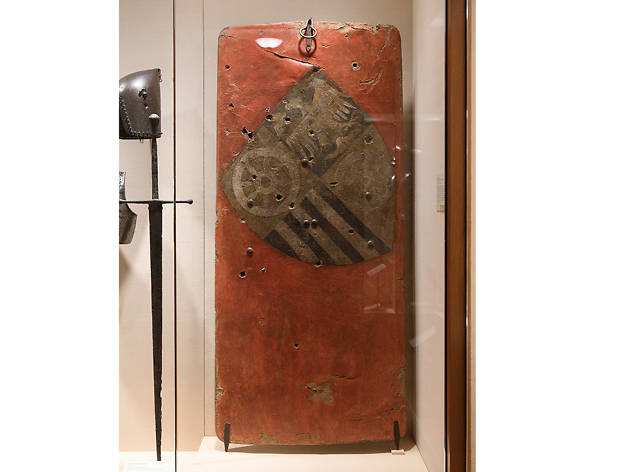 Standing Shield, German, 1385–87
At 50 lbs., this shield could hardly have been carried by knights on horseback. What it did was to protect archers, standing behind it as they let fly their arrows. The holes pockmarking its surface offer proof that the enemy fired back.
6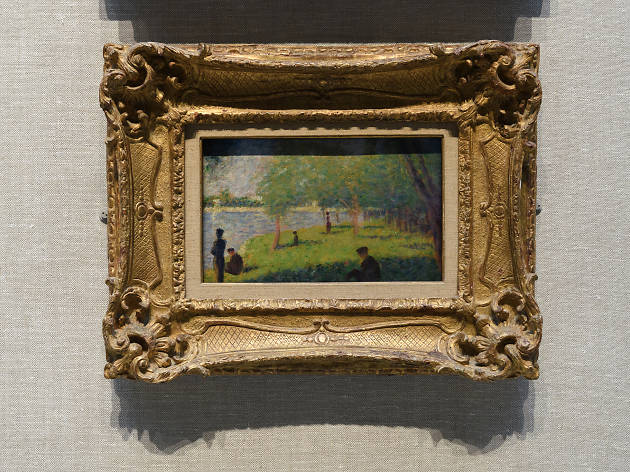 Georges Seurat, Study for A Sunday on La Grand Jatte, 1884
Although Seurat's completed masterpiece by the same name measures 6 X 10 feet, this tiny study manages to pack in all of the sublime grandeur of the finished work.
7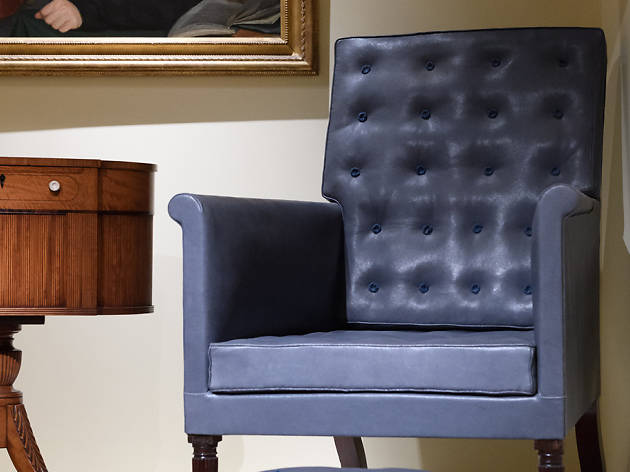 Library Chair, Attributed to the workshop of Duncan Phyfe, New York City 1805–1815
America during the Federal Period (1789–1823) modeled itself on the Roman Republic, so it's no surprise that the elite of the time looked to Greek and Roman civilization for inspiration in style and fashion. Ostentatious ornamentation was out and clean lines were in. What's remarkable about this library chair is that it looks startlingly contemporary: Only it's subtly scrolled armrests and classically styled legs betray its 19th-century origin.
8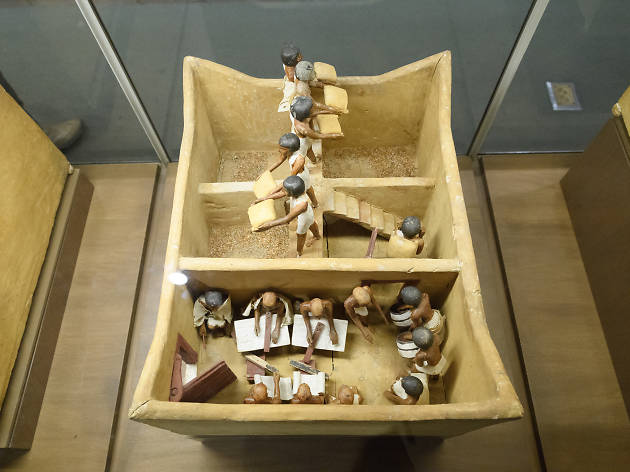 Model of a Granary with Scribes, Egyptian Middle Kingdom (ca. 1981–1975 B.C.), from the Tomb of Meketre
This wooden model is one of a series depicting daily life in Egypt during the Middle Kingdom. Nearly 4,000 years old, the model and the others like it were excavated from the tomb of Meketre, a high-ranking court official during the reign of pharaohs Mentuhotep II Nebhepetre and Amenemhat I. The piece shows the harvest being stockpiled while bean counters assiduously make note of the haul.
9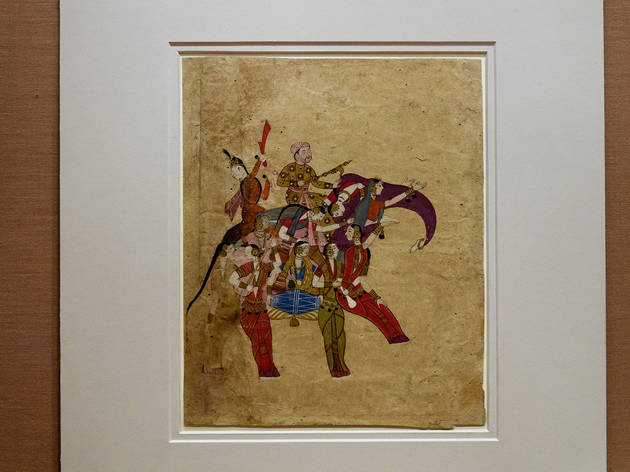 Composite Elephant, India Deccan, probably Golconda, Qutb Shahi period (1496–1687)
In this Indian miniature, the legs, body and tusks of an elephant is made up of figures that include female dancers and musicians. Paintings like this one weren't that unusual, and could be compared to the work of a close contemporary: The 16th-century Italian artist Giuseppe Arcimboldo, who was known for his fanciful portrait heads made of items such as fruits, vegetables, flowers, fish and books.
10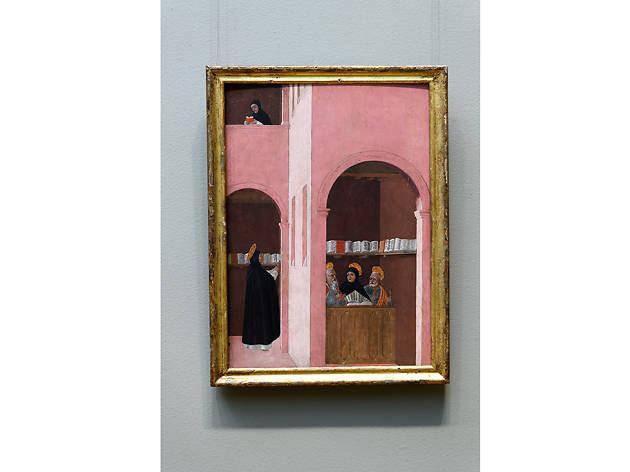 Bartolomeo degli Erri, (Italian, Modena, active 1460–79) Saint Thomas Aquinas Aided by Saints Peter and Paul Marble
This small painting depicts the story of Saint Thomas Aquinas receiving a miraculous visitation from Saints Peter and Paul, who are seen helping him to interpret a sacred text he is reading. The image uses a kind of comic book narrative, where Aquinas is pictured on the left selecting the book before joining the holy study group on the right. What's notably about the painting is how abstract it is compositionally, with pink walls crowding the picture plane to forming three discrete spaces—giving the whole a very modern vibe.
Looking for the best paintings in NYC?
Leading artists, gallery owners, curators and critics pick the best paintings to be seen in NYC
Read more